High Quality Extensions in Marbella & the Costa del Sol
ProMas Building Contractors have more than 20 years' experience in the building industry, gained both in Spain and the UK. Whether you are looking for extensions in Marbella, a total villa refurbishment in Mijas or reforming a few rooms, anywhere on the Costa del Sol, our team of professional builders take great pride in the quality of their work.
At ProMas, we work together with our clients to address property specific issues; extensions are one of our specialities. From San Pedro de Alcantára, Benahavís, Istan, Nueva Andalucía, Marbella, Malaga, Mijas to Fuengirola and all over the Costa del Sol, we will deliver bespoke building solutions to create the perfect Mediterranean home for your needs.
Why not call us for a chat today on +34 951 497 619 or email enquiry@promasbuilding.com to discuss your next building project on the Costa del Sol.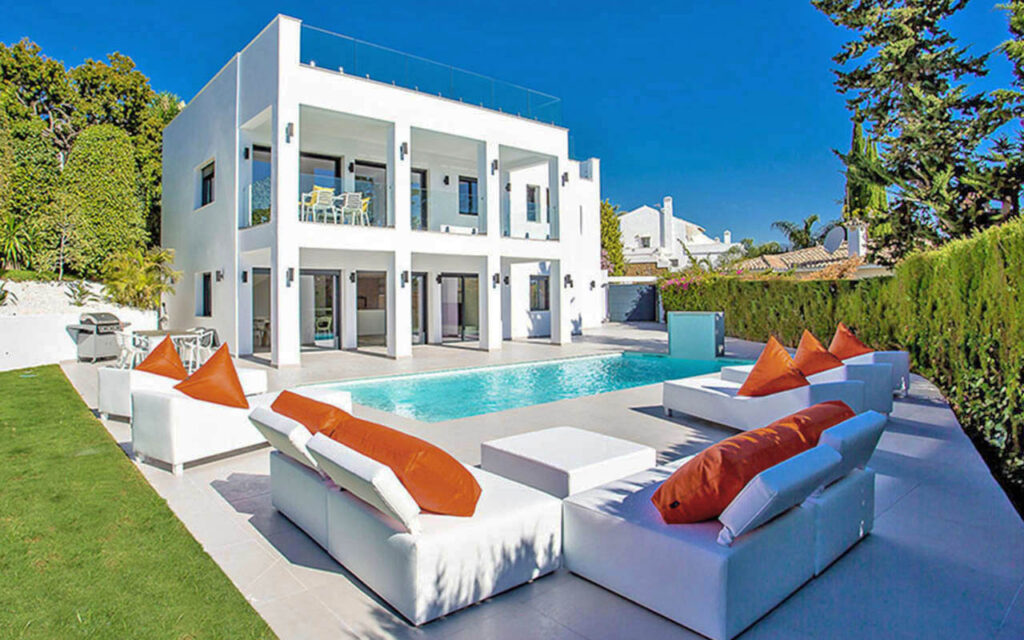 Need more indoor space?
Whether you've recently brought a property around Marbella or are a long-term resident on the Costa del Sol, you may decide to enlarge your property. Home extensions are the most convenient way to give you the space that you need.
Whether you wish to extend your bedrooms, add new bathrooms or create more generously sized living accommodation, ProMas Building Contractors can help. We have experts in many interior and exterior building disciplines including brickwork and carpentry, plumbing and electrics, kitchens and bathrooms, pools and patios, to deliver the complete solution.
Read through our case studies to see how we have resolved challenges in previous projects and our clients´ testimonials of the whole process.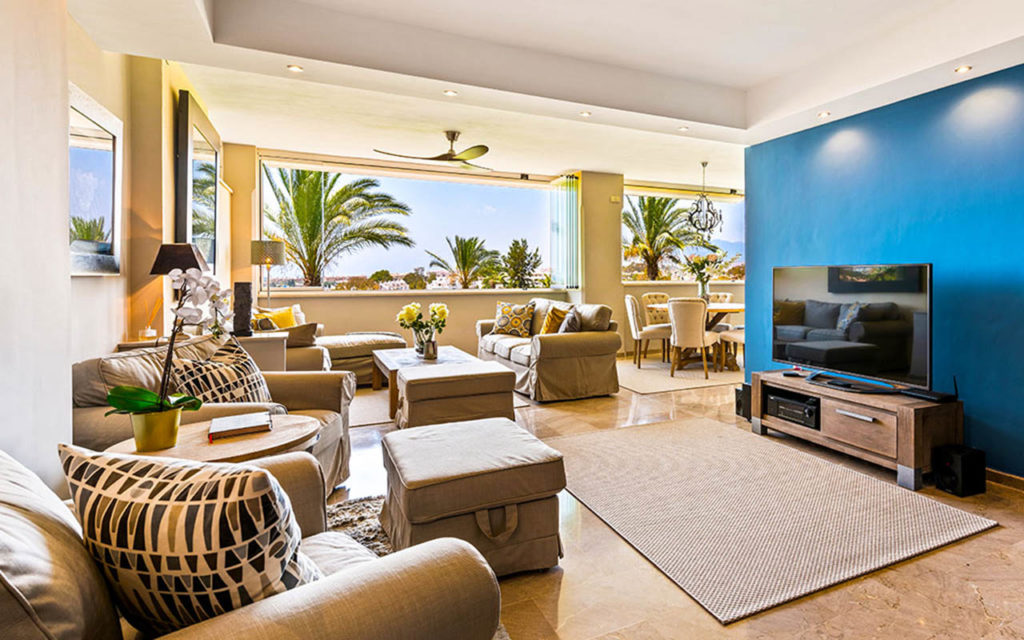 Not enough terrace space?
It may be a nice problem to have but when your large villa in Marbella, Malaga or the Costa del Sol has too much roof and not enough terrace space, you won't be able to fully enjoy the beautiful weather.
At ProMas, we have the knowledge and experience to make sympathetic building alterations to your Spanish property. Where necessary, we can provide accurate architect plans and 3D visualisations to show you what your ideal terrace could look like. If you're happy to give the go ahead, our reliable building team will get to work to give you just the right amount of terrace space to complement your luxury villa on the Costa del Sol.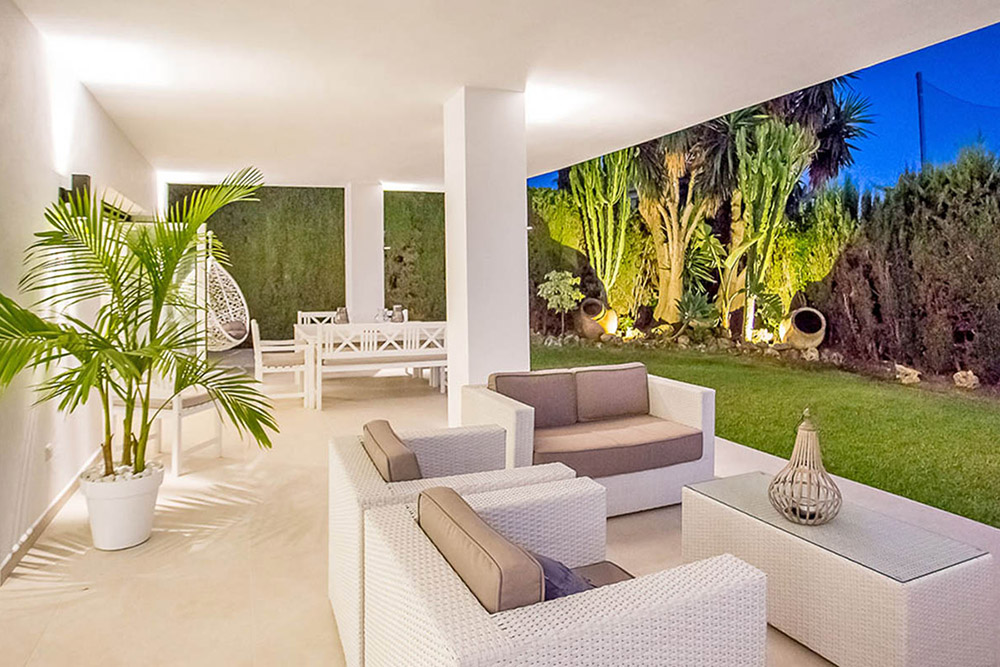 Our expert team
The professional team at ProMas comprises building experts and tradesmen in many disciplines including bricklaying and plastering, plumbing and electrics, painting and decorating, carpentry and tiling, kitchens and bathrooms and so much more.
We also provide services in architectural plans, layouts, obtaining permits, interior design, and even turnkey services where we manage the whole process, for those clients who choose. Browse through our gallery for a taste of the quality of our completed work.
With over 20 years experience, we are ideally placed to bring together all the necessary expertise for any extensions in Marbella, or any building project in your Costa del Sol home. At ProMas, we will use our professional approach to ensure that we meet completion dates and deliver outstanding results for maximum customer satisfaction.
Buenísimo
Catherine Catto
12/08/2022
There are not enough superlatives to describe how delighted I have been from start to finish in the work carried out by Promas and in all my dealings with them. They are in a league of their own as far as professionalism and integrity is concerned. Their standards are of the very highest and their work is exceptional. Andy leads by example and has treated our project as if it were on his own home. We have had many challenges which have been the legacy of previous inferior workmen. But Andy's team have displayed huge commitment, resourcefulness, initiative and skill. They have turned a disaster zone into an outdoor leisure place of functionality and beauty. And all in record time and with complete attention to details and workmanship. I cannot recommend this company highly enough and would happily answer any questions if you need further clarification on any aspect of their work. They could not be beaten but don't tell everyone as I won't be using anyone else for future work so need them to have time to fit me in!
La mejor compañía de construcción y design en la Costa del sol . Andy es un expero con muchos años de experiencia y un equipo muy bueno para convertir su proyecto en un lugar de enseño.
As an investor in real estate I had chosen Promas as the main contractor for a big renovation project of a Villa in Elviria and I am very happy to have made that decision. Andy and his team are really professionals. You can clearly see that Andy is fully involved in the project, has loads of experience and passing by almost every day to make sure all is going according to plan. Aside that, which I think within construction is unique, he never told me no or that's not possible or no we can't change the plans. Instead each time I requested a change of plans we easily found solutions to make it happen. So Promas thinks in your benefit, not in theirs. Finally and probably most important is that Promas finish the project completely, instead of running to the next project and leaving with some loose ends. So if you are looking for a construction company I can assure you that you won't regret choosing for Promas. Thanks again Andy and the team!
So impressed with the service and quality of workmanship from Andy and his team at Promas. I got various quotes for the construction work at my villa near Marbella but by far away Andy was the most professional. Very pleased with the result of the work and I would happily recommend them to anyone on the coast.
5 Star Company you can Definitely Trust Excellent Modern Company with Good Old fashioned Values (Definitely Hard To Find) They totally transformed our outside area. Nothing was to much trouble for Andy and his team they where a pleasure to work with, From start to finish all the work went as planned. Andy is very passionate about his company's work and oversees everything personally to make sure everything runs smoothly. We will definitely be using Promas for all our future projects inside the house.
Álvaro Jiménez Camino
11/12/2020
Promas are a great building company. They are honest hardworking people and do an excellent job on all the homes I've seen, and on time and on budget. They also do fantastic interior designs and 3d models. Highly recommended!
We had the pleasure of using Promas Construction to totally remodel our 3 bedroom and 3 bathroom apartment in Reserva Alcuzcuz. We found Andy Promas and his team to be excellent and responsive. We set them a tight timetable for the work it was vitally important to us that they delivered, both on time and on budget. They passed this fundamental test with flying colours We were always kept informed of progress via a weekly video which was very reassuring. Andy really cares about his clients and his reputation. He deserves to be highly respected amongst his peers! The end result is excellent and much envied by friends and neighbours.
Promas building provided an absolutely outstanding service from beginning to end. The communication was exceptional throughout the project and they were responsive to changes in the planning and execution of the work. All design, building, electrical, plumbing and tiling work was done on time and to a high standard and I am delighted with the results. Most importantly, they seem to have a genuine passion for what they do and go to quite extraordinary lengths to ensure they exceed the clients expectations. I could not recommend them highly enough.
joanne bayliss
23/10/2020
I have used Promas to do two large remodelling projects. Both time I have found the service professional and the end result is always of a very high standard. Andy is always quick to respond and I would not hesitate in recommending Promas for any building project big or small.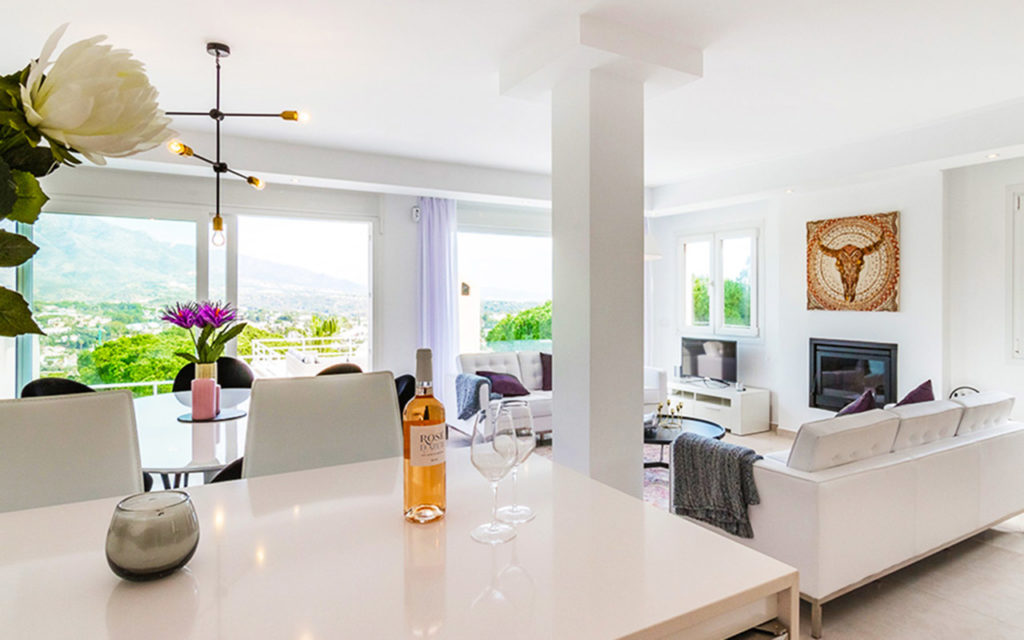 Contact us
If you´d like to find out more about how ProMas can help with your upcoming extensions in Marbella, Malaga, Mijas, Benahavís or anywhere on the Spanish Costa del Sol, please get in touch today.