While fairy or string lights, or removable solar lights in your planters might seem like a simple solution to light your outdoor area- these inevitably get messy or fall out creating more hassle than you had imagined. So if you want a flawless and easily maintained outdoor lighting system, we have put together a few elegant ideas to help you enjoy your outdoor area on lovely evenings.
Landscape Lighting
Adding a lovely detail whether it be day or night, landscape lighting softly illuminates your outdoor space, and highlights the landscaping, thereby creating a lovely relaxing atmosphere.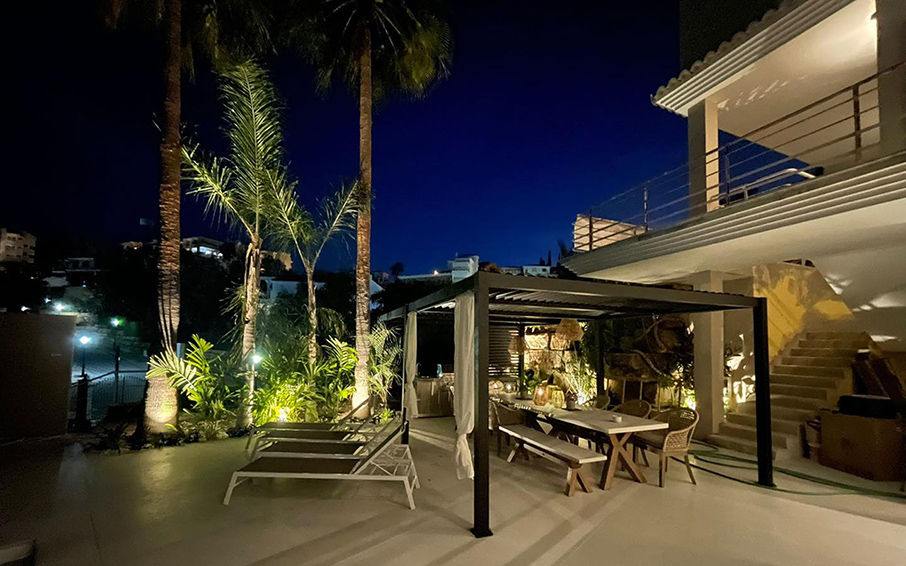 2. Dual Direction Wall Lights
When landscaping is not readily available or a cleaner more modern light is preferred, up down wall lights are a very stylish and easily maintained lighting option. The dual aspect lights both the up and down creating a soft light that is very visually appealing. Apart from being modern and attractive, they also very functional since they easily connect with your power supply and light outdoor spaces and façades alike.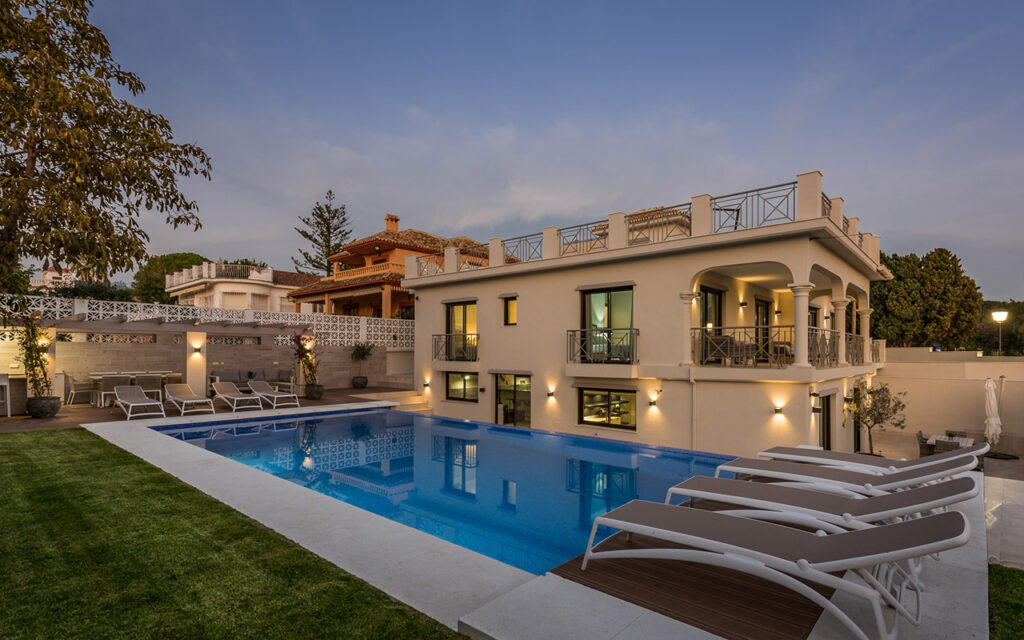 3. Integrated Floor Lights
When landscaping is minimal and you want to really brighten an outdoor space or emphasise a beautiful tree or other feature, floor lighting is a great way to elegantly brighten a space. While they need to be carefully installed to ensure that they are safe and durable, they allow you to tastefully light areas away from the building or garden without the need for posts. They also help create a well balanced outdoor light in larger patios.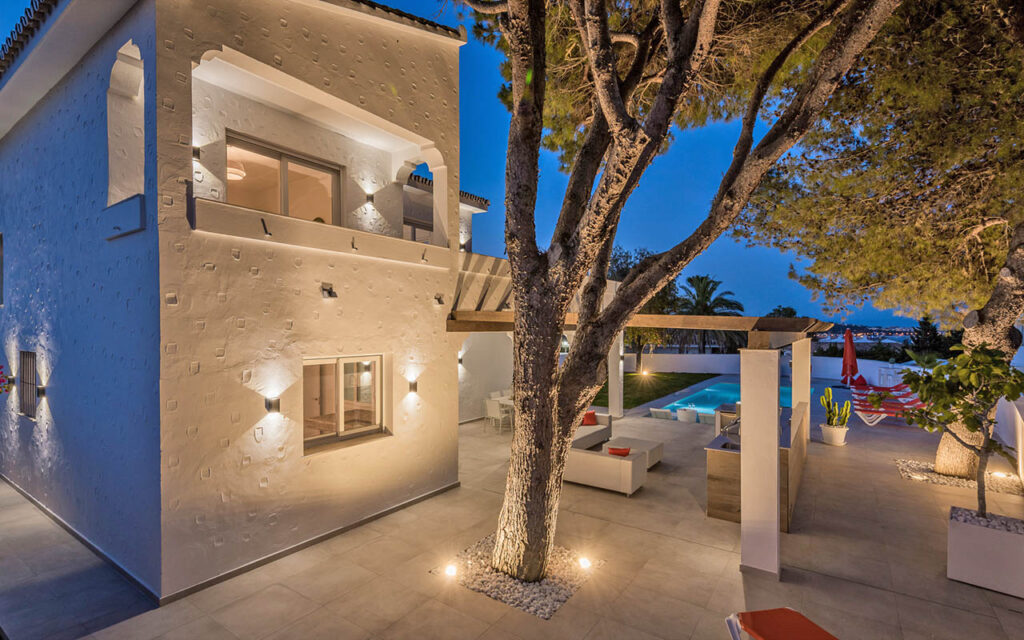 4. Post or Balustrade Lights
Particularly useful on rooftops, or other open outdoor areas surrounded by rails, balustrade lighting is the alternative to wall lighting that subtly lightens the space and creates a clever visual affect. Lights like those in our example below also create an attractive pattern on the ground and complement the moonlit sky for lovely balmy evenings on the roof terrace.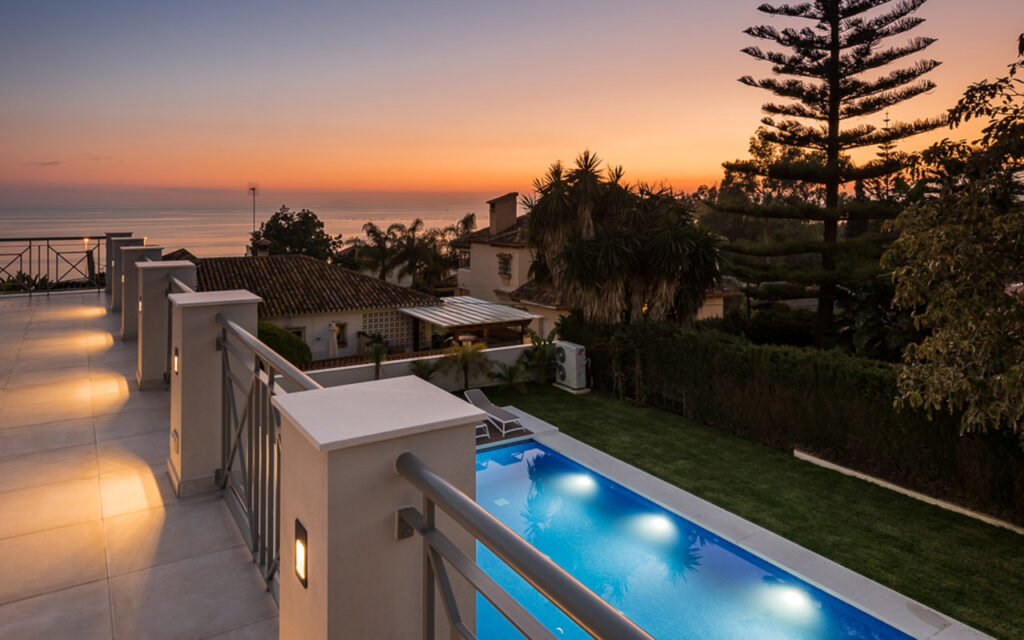 5. Stair Lights
Stair lighting is a fantastic way to evenly, safely and tastefully light outdoor stairs. While any of the other types of lighting could also work depending on the specifics of the space, stair lights are an elegant and evenly spaced alternative to ensure stairs are easily visible. Depending on the design of the stairs, the light can be located on the riser (as in the example below) or for narrower stairs with a side (like most indoor staircases), on the side of stairs similar to the balustrade lights above. Side stair lights can also face up, down, horizontal or both so the desired affect should be carefully considered in each unique situation.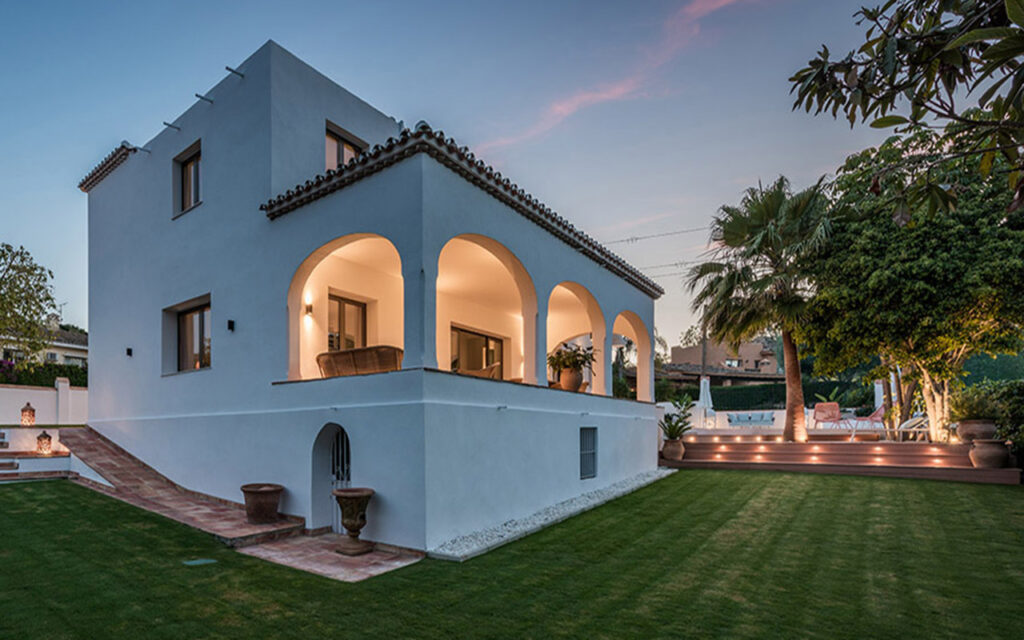 6. Ceiling Lights
It should be noted that traditional ceiling light options are also elegant ways to light outdoor spaces- whether it be ceiling lights on covered terraces or hanging lights near entrances, for example. However, ceiling lights obviously require a roof or covering of some sort and also create a less evenly spread ambient lighting option, which is not so favourable to creating atmosphere. Ceiling lights do, however, offer the biggest range in different patterns and styles so can provide for a more personalised choice.

7. Pool Lights
It also goes without saying that pool lights are also a fantastic way to light your pool and outdoor area. Not only does it allow you to see the pool and water clearly, which makes even swimming feel safer, but it also creates a lovely ambient light that can be combined with other light options to create a beautiful atmosphere. It also highlights the pool and allows you to enjoy the visual effects from your outdoor area. Of course, you should choose to have pool lights on a different circuit to surrounding lights, so that you can choose whether to have them off and only see the reflection of the surrounding lights in the water if you prefer.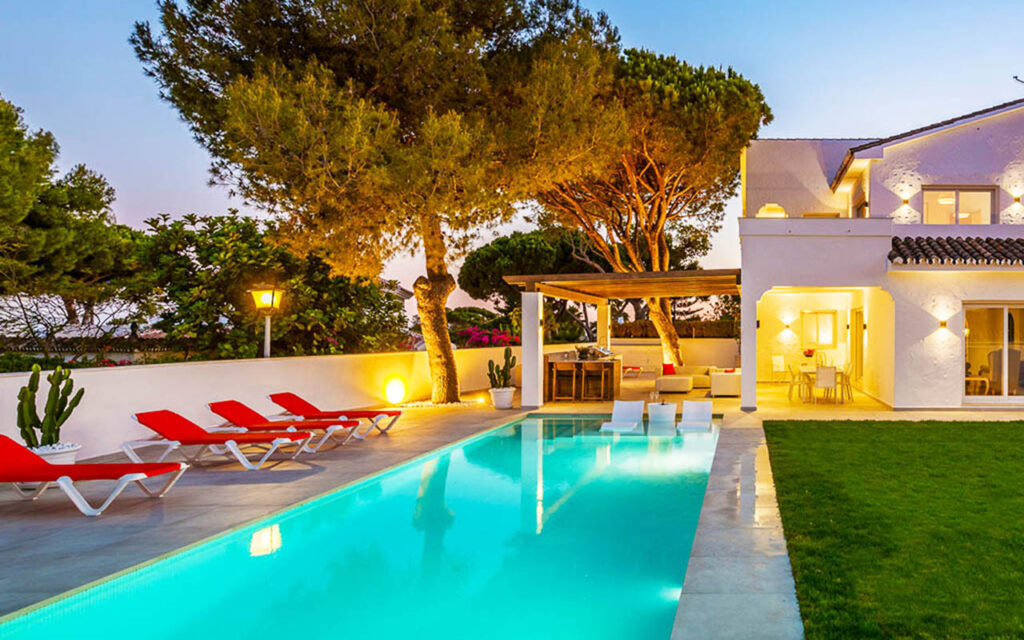 8. Light your way
It could be any combination of the lighting options discussed above, but the most elegant way to organise outdoor lighting is to subtly space lights around walkways, buildings and other usable areas to create a functional and stylish ambient light in all your outdoor spaces. Planning your lighting during a reform to ensure all areas are lit in a sophisticated way will create a classy atmosphere that makes evening use of your outdoor spaces seem second nature in the warmer months. Add outdoor heating and it can become a year-round pleasure!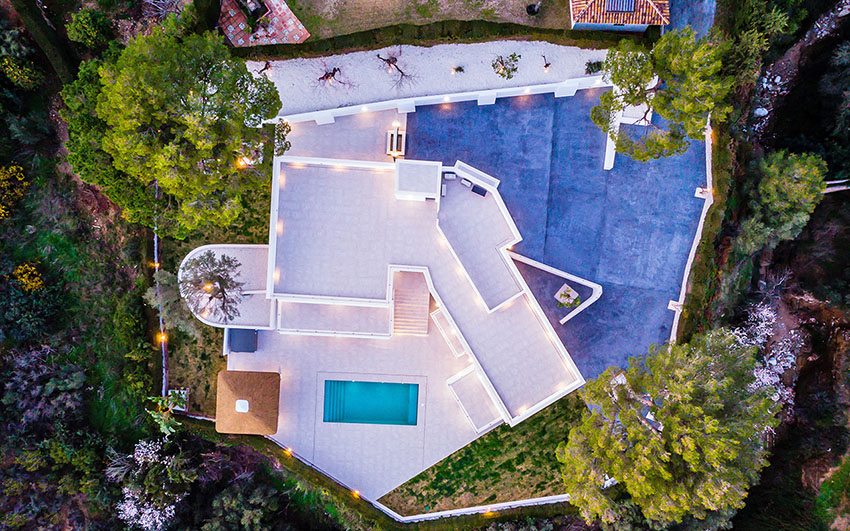 Help with planning or reforming your outdoor areas
If you are considering reforming your outdoor area on the Costa del Sol (or any part of your permanent residence or holiday home anywhere around Elviria, Mijas or Puerto Banus) our design and construction team can help you to transform your ideas into a sophisticated final product. Whether it just be your pool or outdoor area, a few rooms or the whole place- we have over 20 years experience in all aspects building works and would be delighted to discuss how we can help you.