When it comes to bedrooms most of us think of a comfortable bed and plush furnishings. While this is true, here at ProMas building and construction company, we can help transform your bedroom into much more…
Your bedroom can be your haven, your own very private oasis, tucked away from even the people you share your house with. It´s the place you go to sleep, wake up and where you store your most personal of belongings. It should be the space in the house you love the most. It should be bright and airy, although cosy. Beautiful and classy, although personal. And most of all, it should be perfectly comfortable and inviting.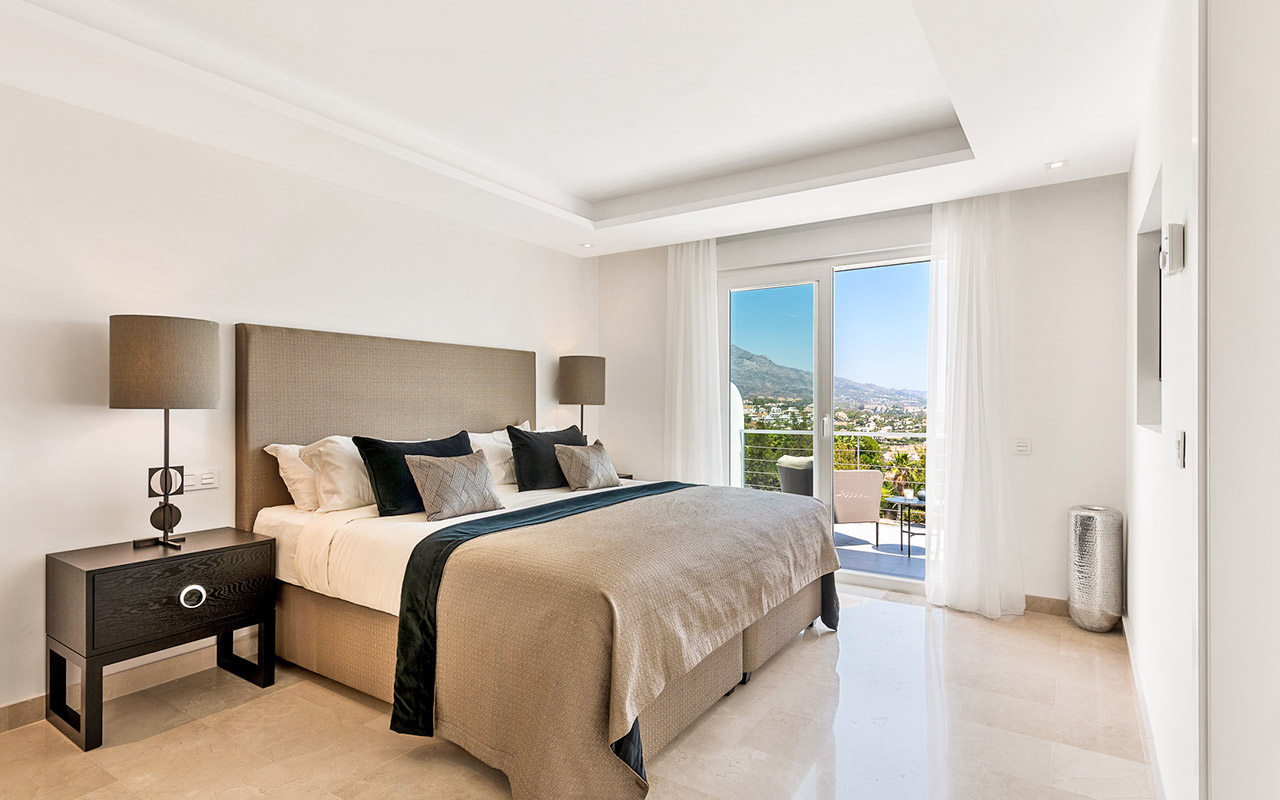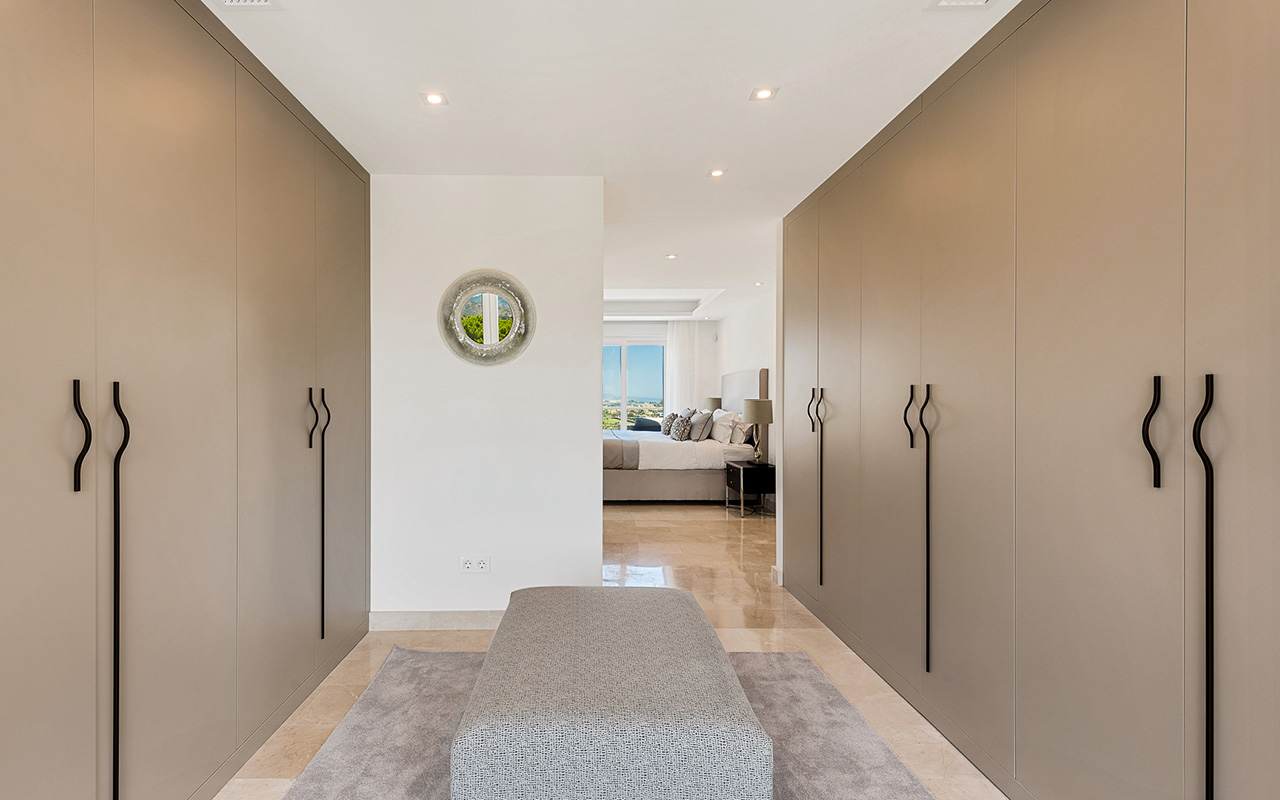 A fireplace? A jacuzzi? A walk in wardrobe? The sky is the limit. Which is almost literally true since bedrooms are often upstairs and have some of the best views of the house. Smart designs make the most of these views so you literally can wake up feeling on top of the world.
This beautiful townhouse has some of our favourite bedroom oases. Imagine going to bed after relaxing in front of your own private fire, then waking up and strolling out onto your sunny balcony to drink in the stunning views in the morning. What bliss…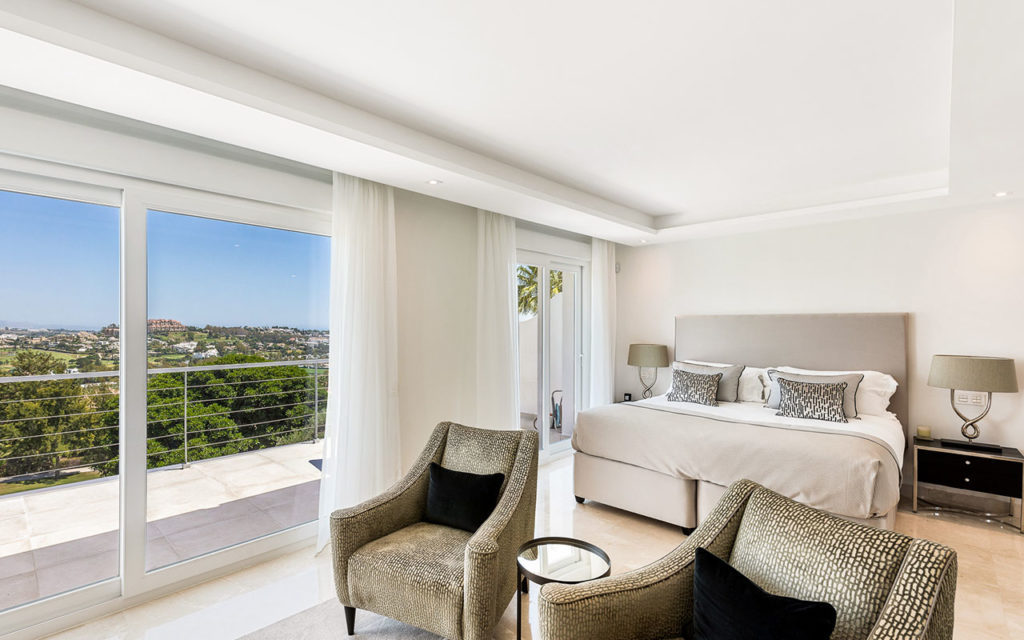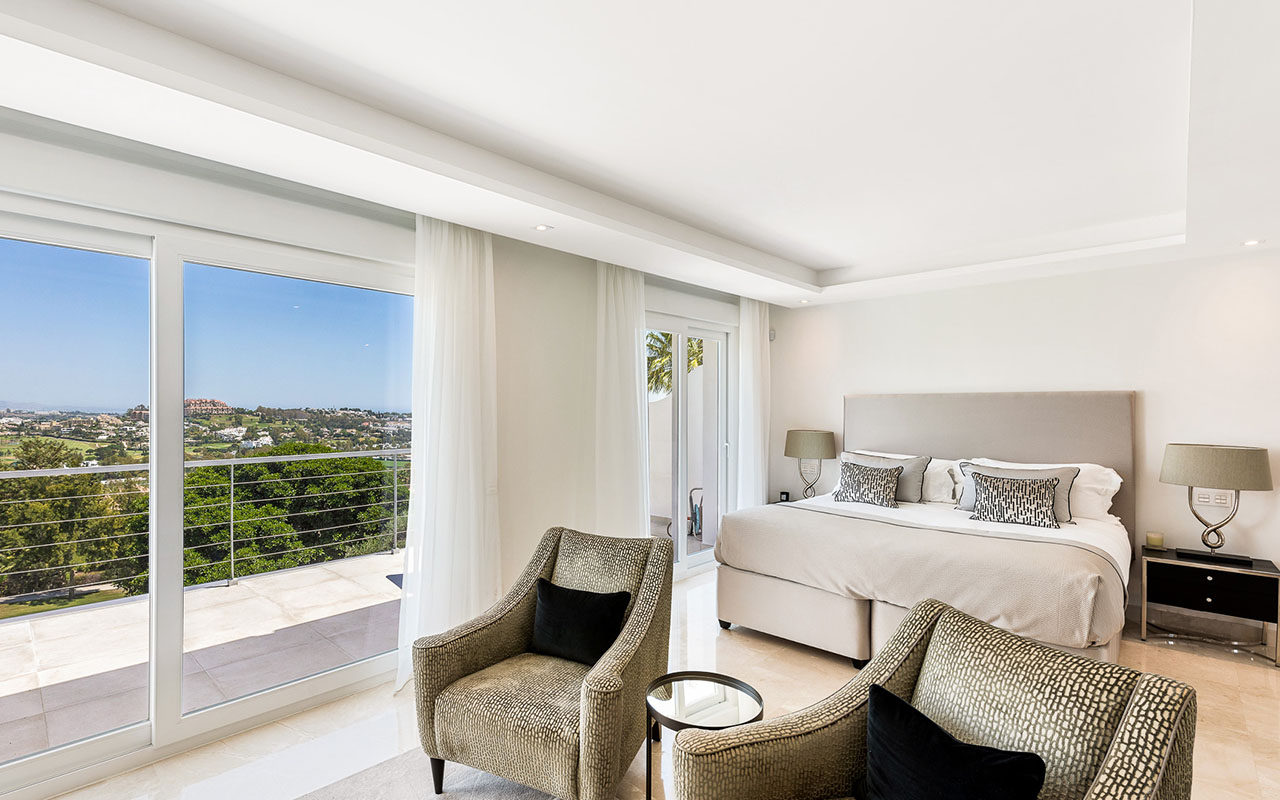 Here at ProMas we can help you bring out all the potential of your bedrooms and turn them into your own piece of heaven. We can redesign the space, install new windows or fixtures, spruce up your balcony and install anything within your limits.
Our wonderful carpenters can even design and build your own bespoke wardrobe exactly how you want it. You choose the distribution of your hanging space, shelving, drawers, shoe racks, tie racks etc to create your dream wardrobe. We can even build drawers specific for your watch or jewellery collection, or install reliable safe boxes. Whatever your needs and tastes, we can tailor the wardrobe to suit, all with sturdy high quality finishes.
Our master design team can also complete the interior design process if you choose, sourcing top quality materials from around the world. Best of all, we can create 3D renders for you to visualise your new rooms before continuing the process.
We do home renovations all around Marbella, San Pedro and Mijas, including out to Benahavis, Istan, Ojen and Fuengirola.
Laze on through our gallery of bedroom refurbishments below to get inspired.