ProMas Construction and Design S.L provide quality building and construction services throughout the Costa del Sol. That is, the area from Fuengirola to Estepona along the south coast of Spain. It´s bordered by the collection of mountain ranges Penibética to the north and the Mediterranean Sea to the south.
Why do so many clever expats own a home on the Costa del Sol? Because the place really lives up to its name! With around 330 days of sun, you really do look outside every day and think ´another day in paradise´. On top of that you have stunning beaches, mountains and nature reserves, beautiful historic villages, and MANY golf courses.
Moreover, most local towns are stunning traditional Andalusian white villages with potted geraniums and a rich culture of flamenco. Oh, and beach espeto (local fish barbecued over hot coals) is also a divinely fresh way to eat!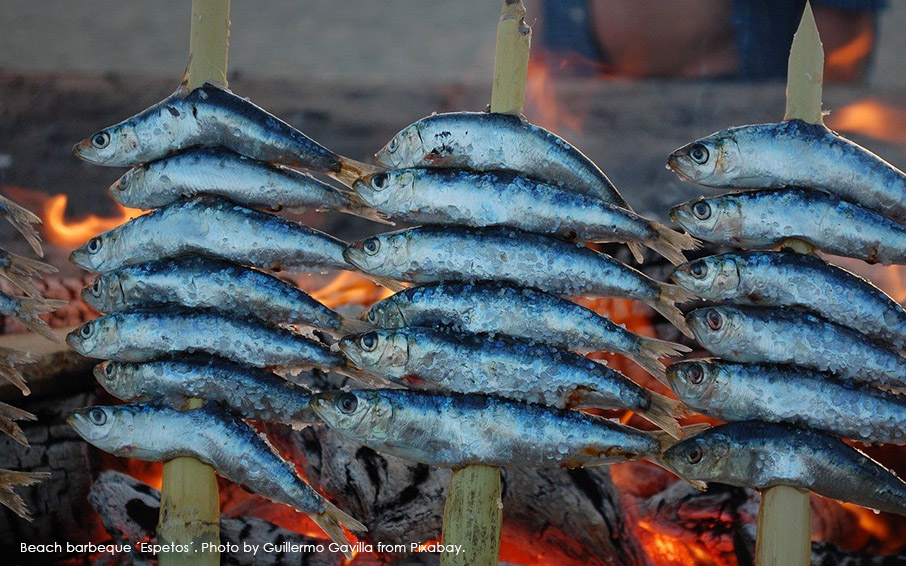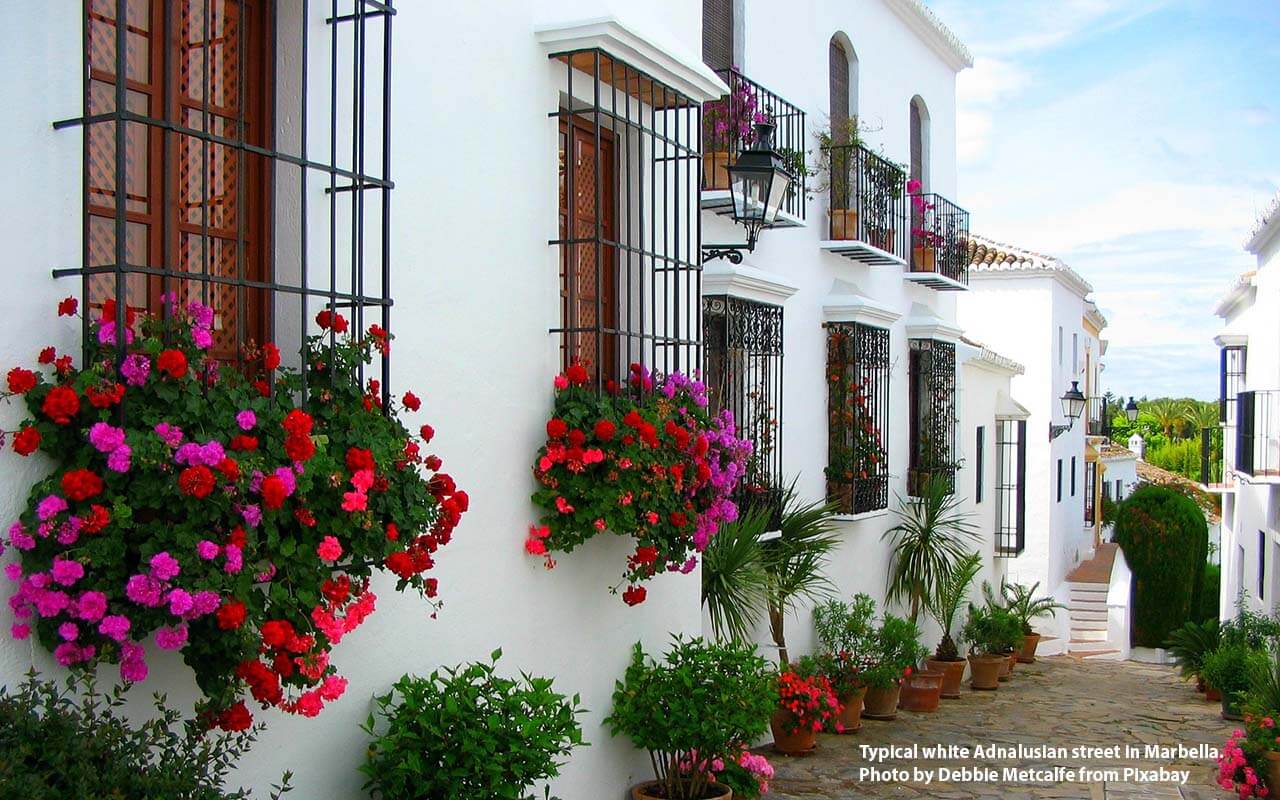 The real coast of sun
Andalusia, written Andalucía in Spanish, is famous for its Mediterranean climate characterised by mild winters and long, warm summers. In particular, Marbella has a unique micro-climate formed by the Concha mountain and the Mediterranean, keeping it extra pleasant year-round. This also means that the lovely and calm south-facing sea is overlooked by stunning mountains to the north. So the Costa del Sol is one of the few places in the world where you get a wonderful climate with mountains looking south to a fantastic sunny beach. A true coast of sun.
The result is many beautiful south-facing properties that overlook, what is probably, the most famous sea in the world. No wonder it attracts so many expats and is known as the Hollywood of Europe. It is a wonderful place to visit or own a home!
There are so many expats here in Marbella that most people can speak English. Although it is definitely recommendable to learn Spanish, many people live here for decades without learning it. There is also is the stunning view of mountains looking west from most of the beaches and paseo martimos (promenades). These create breathtaking backdrops when eating at one of the many chiringuitos (beach restaurants), relaxing, or strolling at the beach.
All this is enhanced by the rich Andalusian and international cultures shared by the locals and expats alike. With so many foreigners, you can find all kinds of international cuisine and all styles of life here too.

Property in the Costa del Sol
If you are thinking of buying a home on the Costa del Sol, now could be a good time.
Spain´s property market still hasn't recovered from the 2007 economic crisis, and people are currently apprehensive due to the covid pandemic. Therefore, property prices are dropping but rental properties are still highly demanded here by locals and many part-time residents. So even buying an investment property could be a good option.
Besides, if pandemics continue, the ideal place to ride them out could be here on the balmy Costa del Sol.
The coast offers a huge range of localities, cultures and assets. Below is a basic overview of the towns in the Costa del Sol that we service, moving from east to west.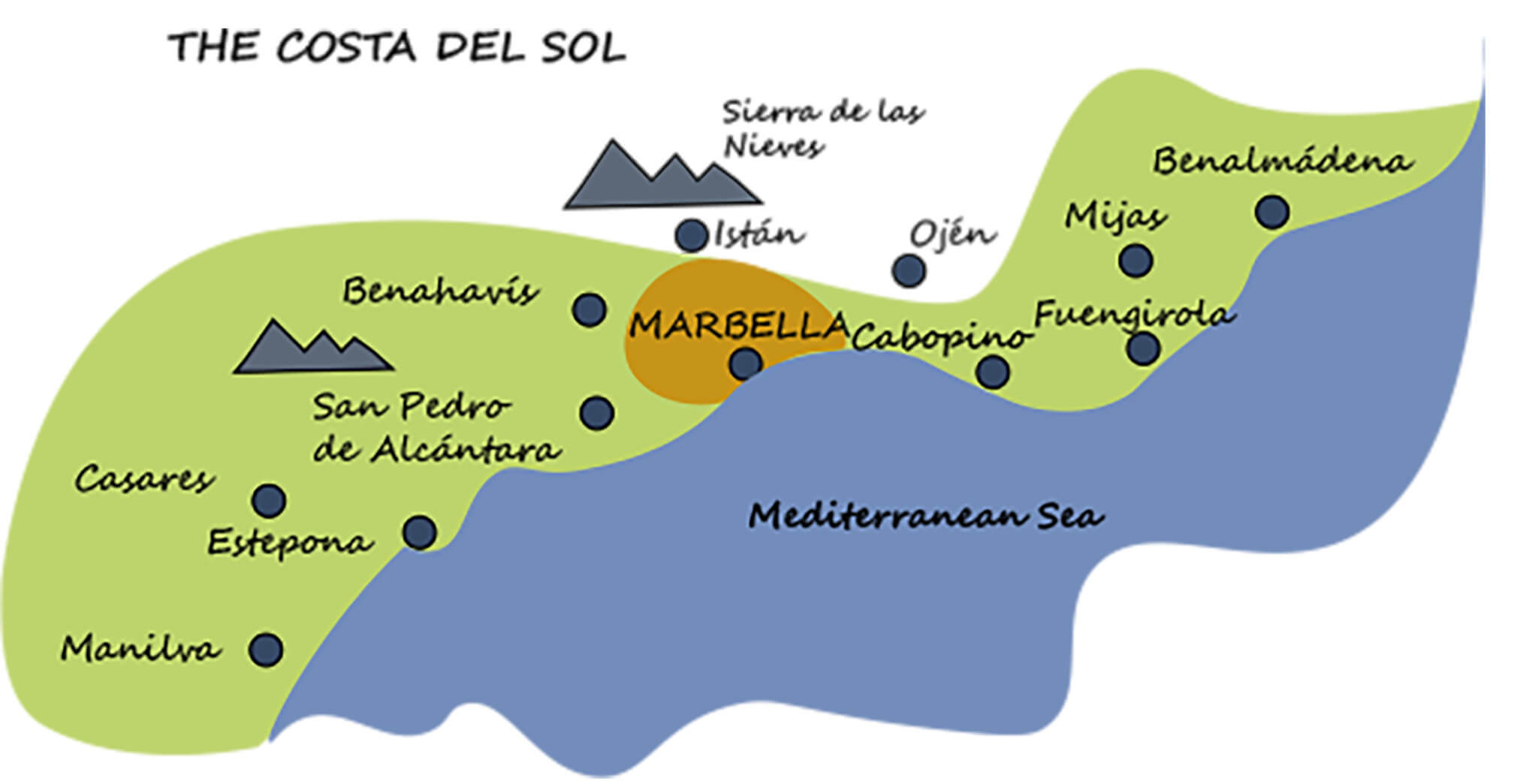 The municipality of Mijas
Mijas is a region stretching from Fuengirola to Calahonda characterised by golf courses, a mountainous landscape and wonderful sea views. Mijas Pueblo (the town) is a beautiful village in the mountains known for tourism, cute public spaces and breathtaking views.
Fuengirola is a typical modern Andalusian town that is nestled between the highway and the sea. It contains many beach-side apartments, a lovely little zoo and a roadside paseo maritimo, with many decent priced chiringuitos. The area is well serviced by public transport with a train connection to Malaga centre and buses to Marbella. Fuengirola also contains a commercial centre with a mixture of budget and brand stores of every kind.
La Cala de Mijas is a smaller, lower density town just west of Fuengirola. It has a cute paseo maritimo, a full range of local amenities and a very fun water park. Towards Calahonda is where things become less dense and greener and there is a wooden beach-side walk along the often rocky or covey beaches. Calahonda itself is characterised mostly by resort-style developments containing apartments or townhouses with shared pools and facilities. Although, like throughout the coast, you will find villas as you climb the mountains from the beach.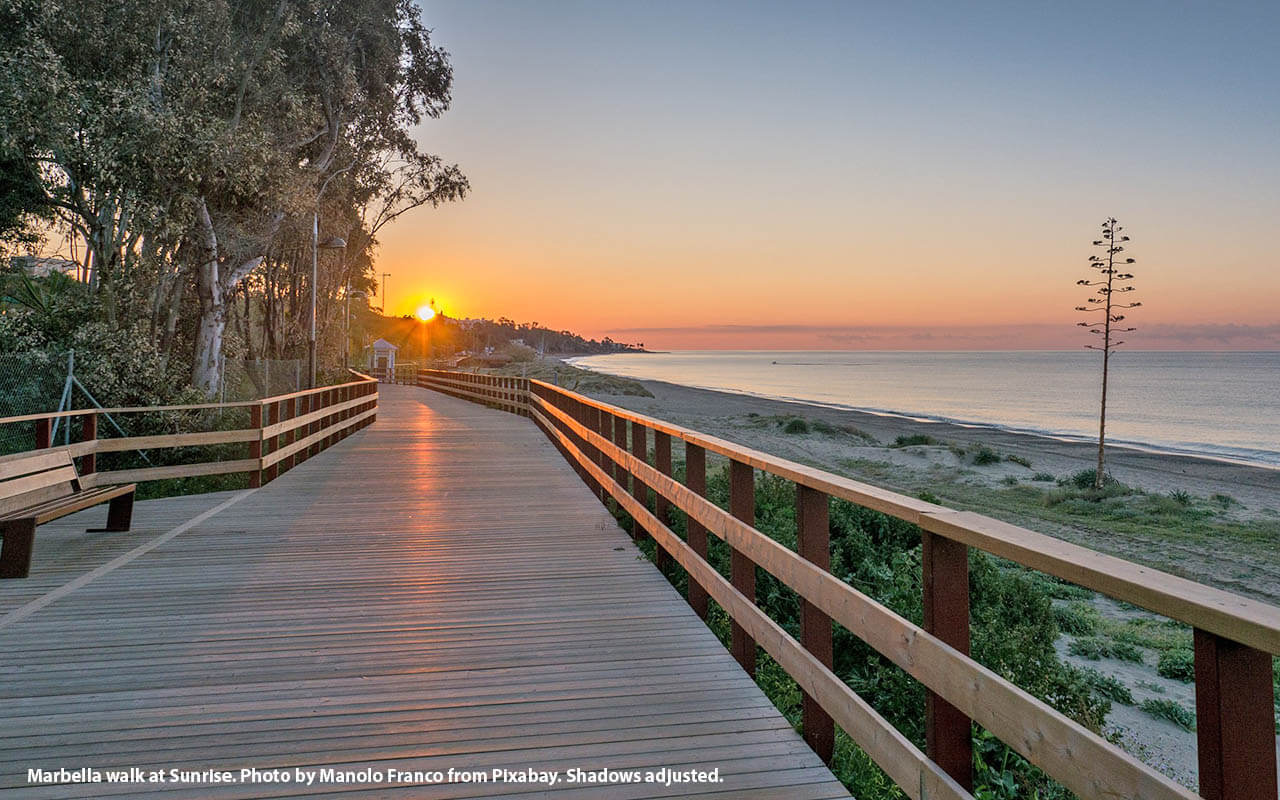 Cabopino, Elviria, Costabella and Los Monteros
East Marbella is famous for stunning beaches, green landscape and numerous golf courses. Cabopino/Artola is the gateway to the Marbella council region. Cabopino contains a small marina, surf beach, nudist beach and a short wooden walk through the coastal shrub. It comprises many villas and luxurious developments, port-side restaurants, a few shops and a 24-hour pharmacy.
From Cabopino, along to Elviria, Costabella and Los Monteros there are long stunning beaches with a backdrop of mountains looking south to Morocco and west to Gibraltar. With the exception of Costabella, these areas are less developed and therefore greener than much of the coast. Each suburb offers their own little array of supermarkets, restaurants and other amenities. Particularly Elvira that is serviced by a well-regarded public school, pine forests and a tree climb park.
The whole area contains a mixture of villas and resort-style developments and a highly regarded range of private international schools. If you want to have a luxury beach side villa, this is a good place. These beaches are separated from the road by dunes or houses, so they´re more relaxed than most of the coast. The Costa del Sol public hospital is here just off the highway, where buses run between Marbella and Fuengirola regularly. The ProMas office is located here in the Andasol Business Centre!
Marbella Centre
The area between Lindasol/Rio Real and the Palacio de Congresos (exhibition centre) is known as Marbella centre. Here you find an absolutely stunning centro historico (old town) that is particularly beautiful at night. This is the home of the Marbella council, and contains a modern plaza that leads to the busy paseo maritimo. From there you have many beach-side apartment buildings, restaurants and a number of private hospitals and medical services. Around the centre you will find mostly restaurants, retail and townhouses, and communities with shared gardens on the outskirts. As you go up the mountain there are villas, a bus station and a large commercial centre called La Cañada.
There are buses that connect these commercial centres with the station and to surrounding towns. The paseo maritimo is connected for a two hour walk west along the Muelle de Oro (Golden Mile) to Puerto Banus and contains a range of city beaches, restaurants and chiringuitos. Along this route is the famous Puente Romano (roman bridge) development, containing world-class restaurants and possibly even some stars visiting. You are never far from a golf course either, and as you climb the mountains you will find luxury developments sprinkled amongst them.
Puerto Banus, Nueva Andalucia and Sierra Blanca
The suburb west of Marbella is the famous port of Puerto Banus with it´s classy restaurants and commercial centre. It has a vibrant night life is also known to be frequented by the rich and famous. Just north is Nueva Andalucía, which is a nice modern suburb where you can find both apartments and villas with many public amenities and private schools.
This area is popular for its great restaurants and vibrancy but also the spectacular views to the La Concha mountain. Going up the mountain you can find some very luxurious villas around Sierra Blanca (north of Marbella), and the golf infused land that leads towards the stunning town of Ronda, through La Quinta (north-west). These areas are characterised by stunning views, luxury golf courses and overall, an indulgent lifestyle. Properties here have a higher price per square metre than many of the surrounding areas.
San Pedro de Alcántara and Estepona
Further west is the town of San Pedro, which is a typical Andalusian town with apartments and higher density living. There is a more luxurious area with resort-style townhouses and villas around Guadalmina, closer to the sea. Similarly, Estepona is an typical urban beach town, with full council amenities and more spacious suburbs away from the centre. It also contains long beach promenades, and an open plain zoo that is a great family day out.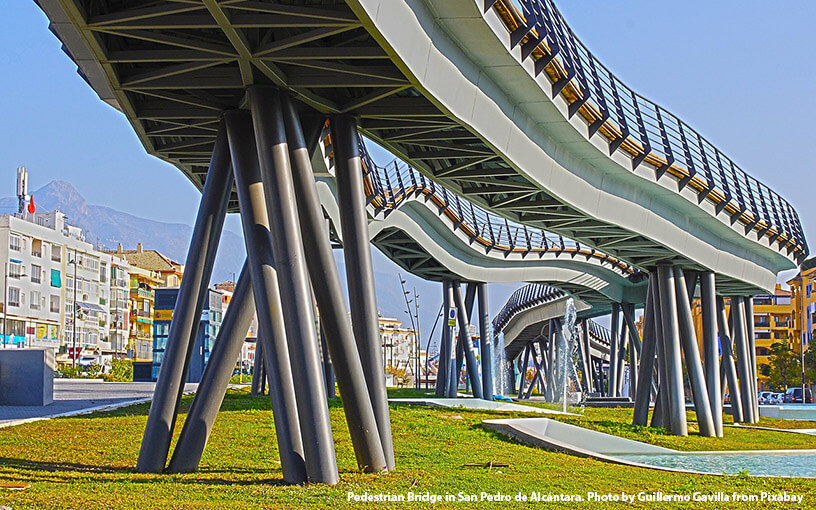 Istán, Benahavís, Ojén, and Alhaurín el Grande
There are a number of beautiful towns nestled in the nearby mountains that offer more rural or village style living. They are typically charming white Andalusian villages surrounded by beautiful mountains and nature reserves, offering wonderful quality of life at more affordable prices than the seaside areas. Benahavís has the highest wealth per capita in Andalusia, offers wonderful views and a very generous municipality. Similarly, Istán, Ojén and Alhaurín el Grande are adorable little villages, each with their own agenda of local services. These towns mostly offer stunning views and a more rural lifestyle, still within the reach of the Costa del Sol.
Living on the Costa del Sol
The Costa del Sol offers a delightful variety of nature, culture and beaches, amongst a wonderful array of areas. No matter where you are, you will find a good range of amenities and activities within a short distance. There is also an easily manoeuvrable network of roads that usually lead you around faster than you would think.
For those of you interested, our next blog will discuss the process of buying and building property in Spain.
If you´re looking for a reliable design or building team in the Costa del Sol, why not browse our gallery? We´d love to hear from you to discuss your upcoming building project on the Costa del Sol!