Here on the Costa del Sol, outdoor living is a big part of living well all year around. Although we offer bespoke services across all kinds of building and construction needs in the area, we have a special spot for outdoor areas- which can be integrated with your deck, terrace, swimming pool, pergola or firepit areas. With the summer months here, we thought we´d do a little recap of some gorgeous outdoor living styles to get you inspired for your next chill out area makeover.
1. Natural timber living
When you are looking for a relaxed yet timeless style that will withstand the weather, you can´t go past simple timber furniture. Building a spacious terrace integrated with living areas creates a seamless and natural transition from indoors to the outdoors. Although timber requires ongoing maintenance to keep it looking fresh, the timber can be repainted and treated in different tones as styles change, creating the perfect neutral background for your personal touch.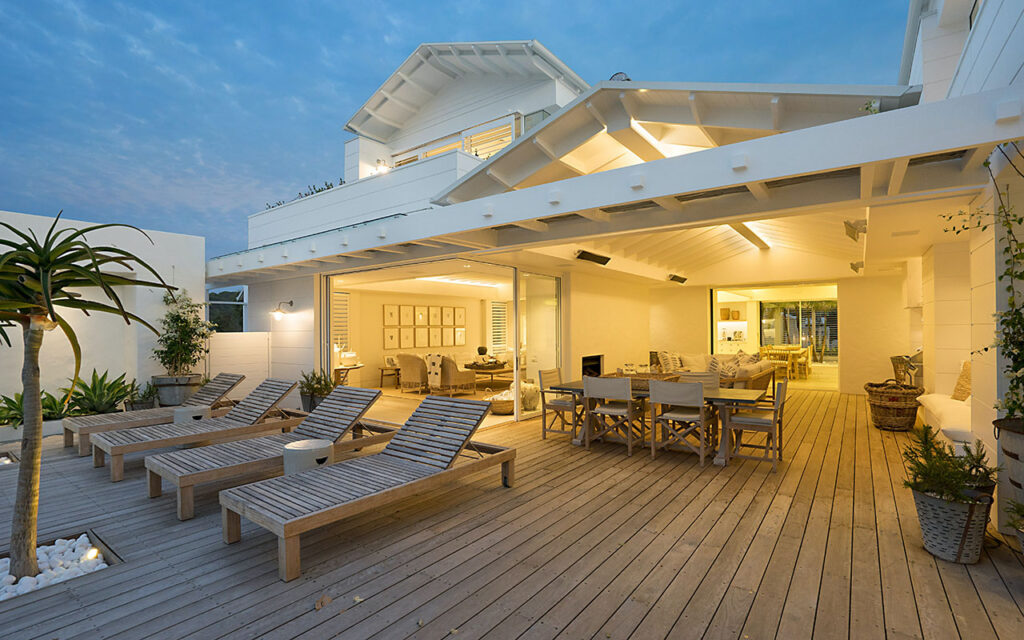 2. White summer vibes
For a distinctly summer edge, all white furniture creates that fresh beach boat feel that screams fun summer parties. You can decorate it with your chosen colour to personalise, whether it be classic grey, blue, or a funky yellow or orange. The negative of this kind of painted furniture is that you need to pack this away so things don´t get mouldy, rusted or chipped paint in the winter months.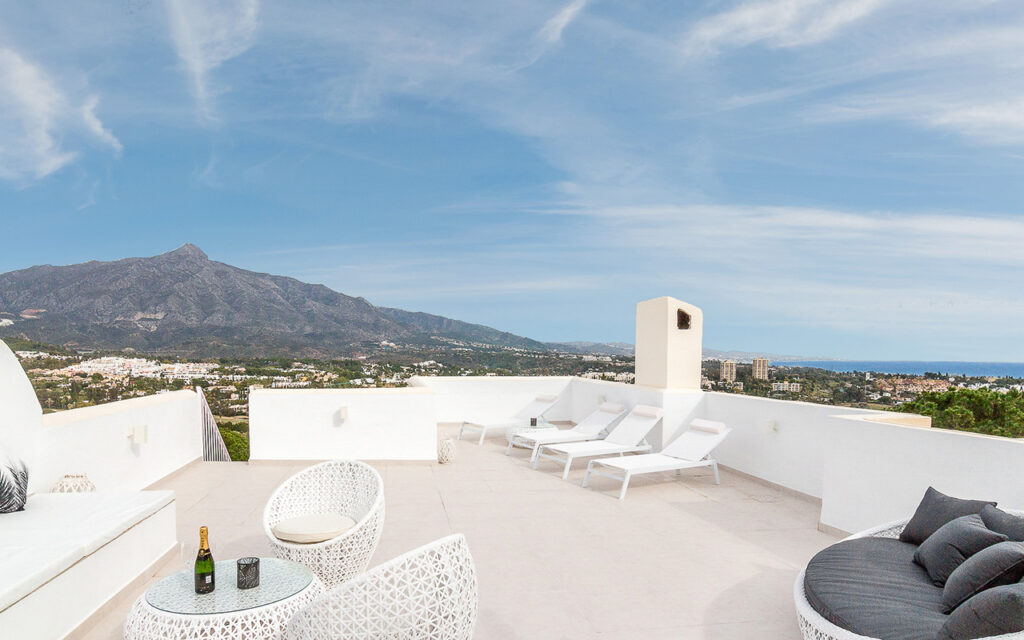 3. Inner city chic
For that lazy city side chillout space, low laying timber with smart cushioned furniture can be the perfect backdrop for your urban style outdoor living area. Use matching treated timber and clean lines for that sophisticated city feel. Decorate with your favourite style of greenery to soften the space, or lighting to create your preferred atmosphere amongst easy to create brick or screened backdrops.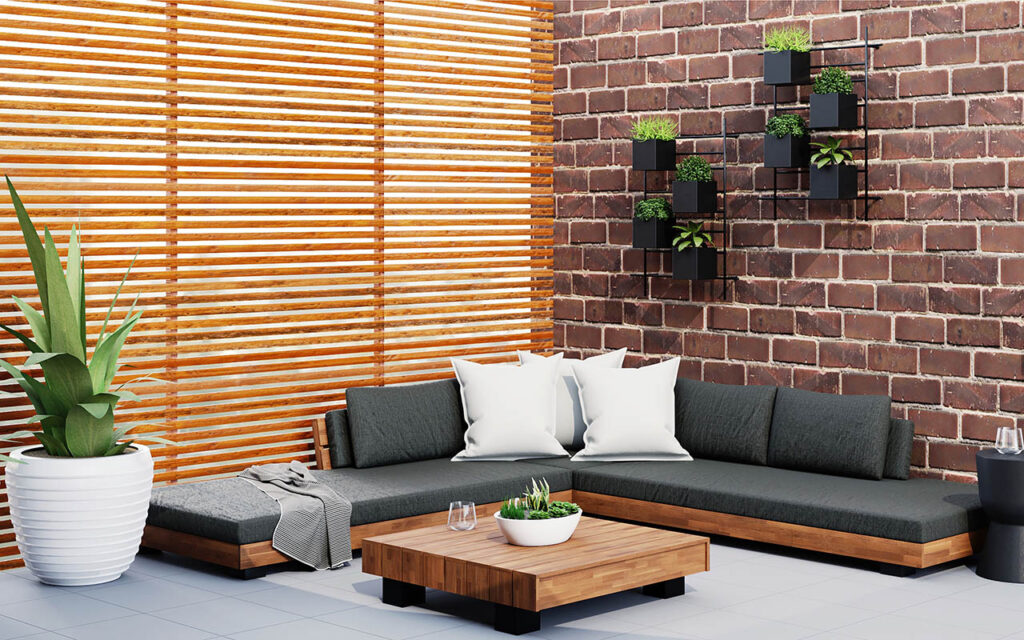 4. Boho Laze
As an eclectic variant of the inner city patio above, use colours and mismatch furnishings to transform any old patio into your own boho haven. In this style, anything goes, and can work with existing flooring, wall colours, plants , lighting or whatever you find to create a unique space full of charm and character. You can use any colour scheme that you like warm yellows, reds, purples or cool blues, beiges and greens depending on your taste and the surrounds.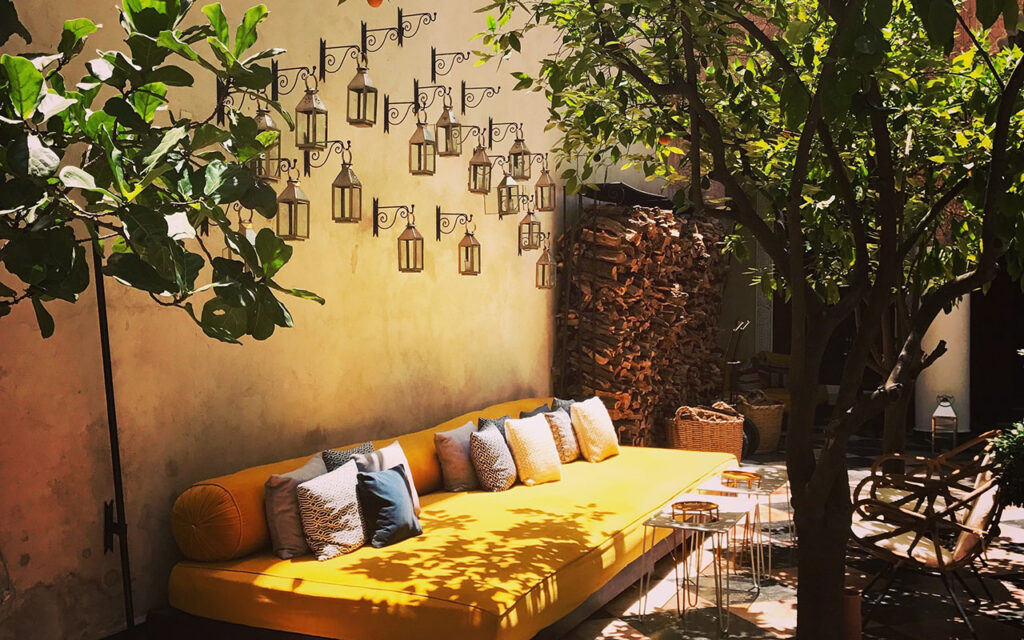 5. Pastel Garden House
For a classic country or garden house feel, pastels mixed with beiges, natural timber, stone and mature gardens elements creates a beautiful atmosphere to celebrate the outdoors all year round. Great for socialising and enjoying the garden with a good book, this style will take you back to when times are simple away from the glitz of modern life.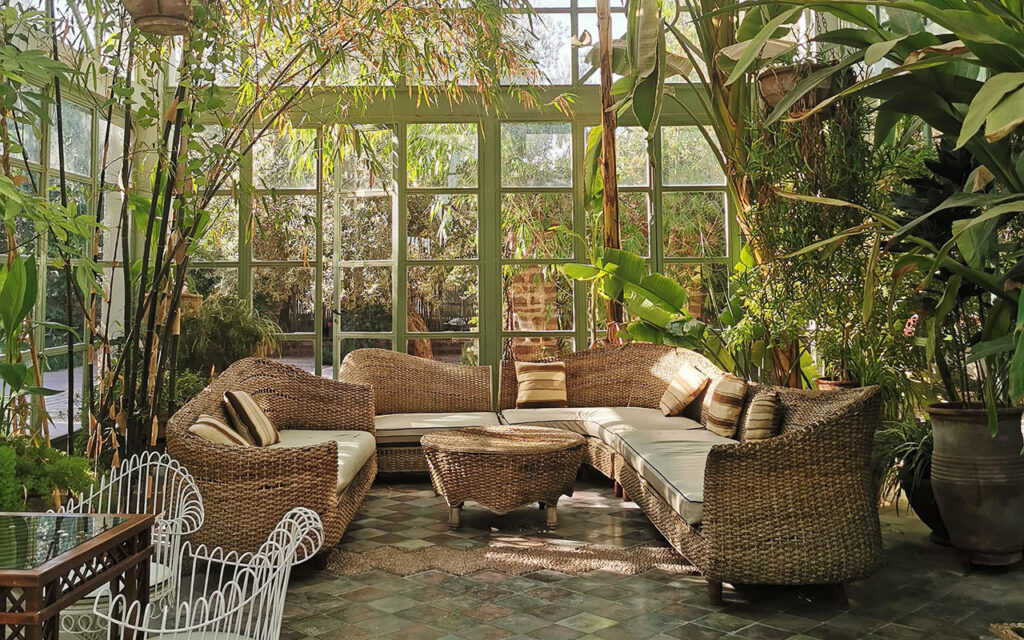 6. Mid Summer Garden
To fully enjoy an established garden, a built in gazebo or garden furniture amongst the floral treasures is the perfect celebration of gorgeous vegetation. White frames create the perfect fresh contrast with the green surrounds, and then you can decorate with your favourite floral colour combination of flushing and integrate lighting into the frame. This is the ultimate way to relax in your backyard in the freshness of a summer night or sunny winter day.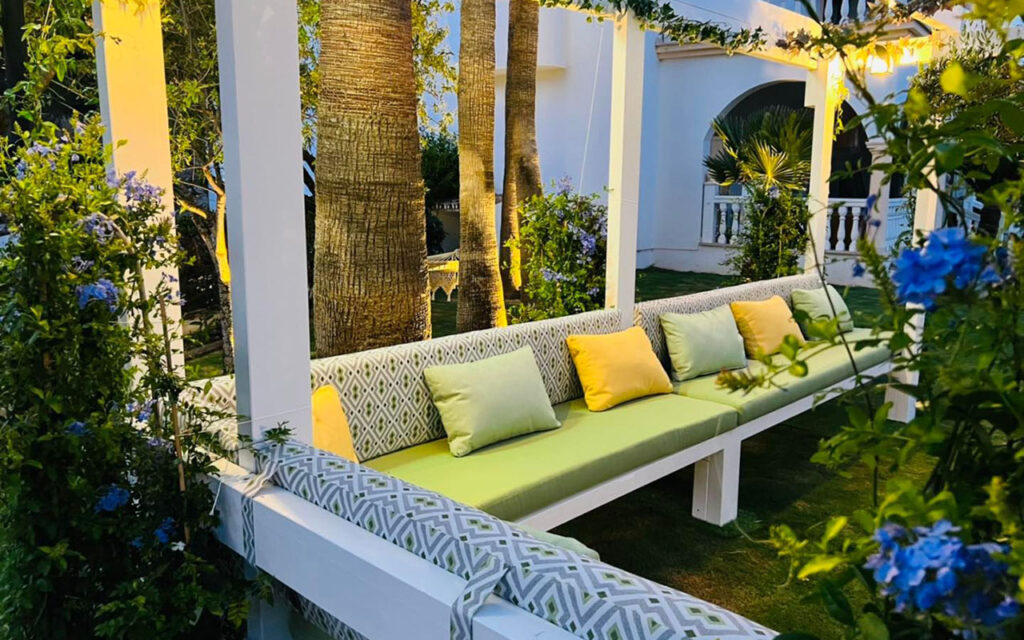 7. Neutral Mixed Materials
This list wouldn´t be complete without the simple, relaxed modern outdoor favourite that typically uses a mix of beige rattan, timber and quality tiled and cement features to create the classic contemporary chill out space. This style is accentuated by mixed materials, hanging atmosphere lamps, puffs and potted plants to bring the space to life and create the perfect backdrop for any outdoor living activity- whether it be a morning coffee, kids crafts or relaxed reading, an afternoon nap in the hammock, drinks with friends or evening sunset watching with tapas. This combination of options really allows you to enjoy your outdoor space in whatever way you´d like.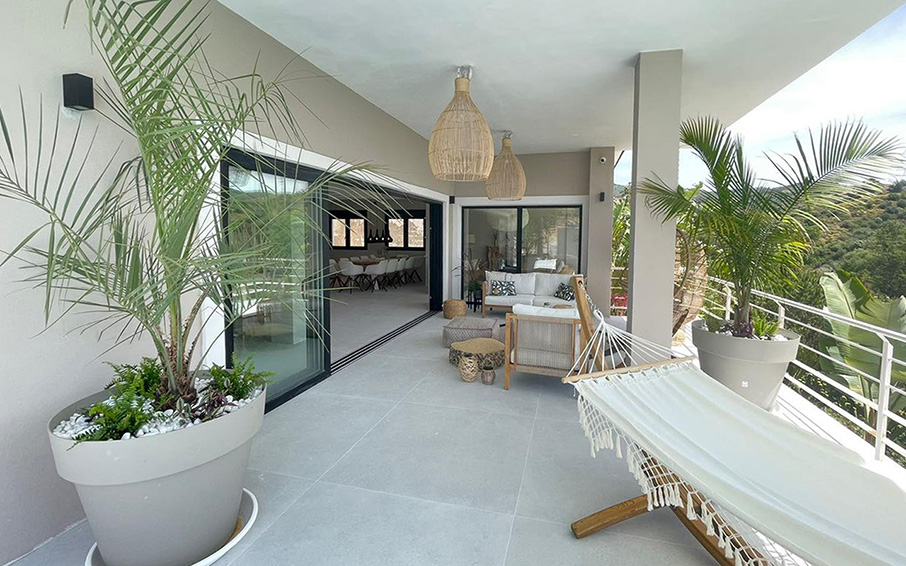 Whatever your taste and style of your home, you are bound to be drawn to one of these outdoor chillout space concepts. Here at ProMas Construction and Design, we work with our clients across the Costa del Sol to get the style, durability and function that suits their needs and taste.
ProMas specialise in bespoke building services that include design, 3D visualisations, permits and of course, construction and finishes. That way, our clients need not look any further to get their whole project done from start to finish working within their timeframes and budgets. We´d love to hear from you to discuss your upcoming building or design project around Marbella, Mijas or Benahavís.