There are many mistakes that homeowners can make when undertaking a building or construction project. From choosing unreliable contractors, to not ordering the right quantities or products, to improper permits and planning- the list goes on. But in our experience, the biggest mistake that home renovators can make is to mix companies and tradesmen to do their projects. This blog outlines why.
1. Competing Interests and Lack of Accountability
The biggest issue that results from engaging various contractors and tradesmen to undertake a renovation or construction project is that each will probably act to protect their individual interests. This means that each will probably want to work to their own schedule and do the minimum necessary- which causes a headache and logistical issue for the person organising and managing the project.
But most importantly, when there are too many people involved in one project, everyone is looking after their own interests and blaming accidents or mistakes on other contractors- trying to shift the blame or responsibility on other entities. This will inevitably cause delays, extra costs and unpleasant conversations that could be avoided.
This lack of accountability can also flow over into issues that arise after the fact (including once everyone has been paid) meaning it will be very difficult to get anyone to rectify their mistake and the consequences of it. Having a reliable and accountable builder managing the whole project avoids these issues, and will usually have a team who want and know how to cooperate to get things done effectively.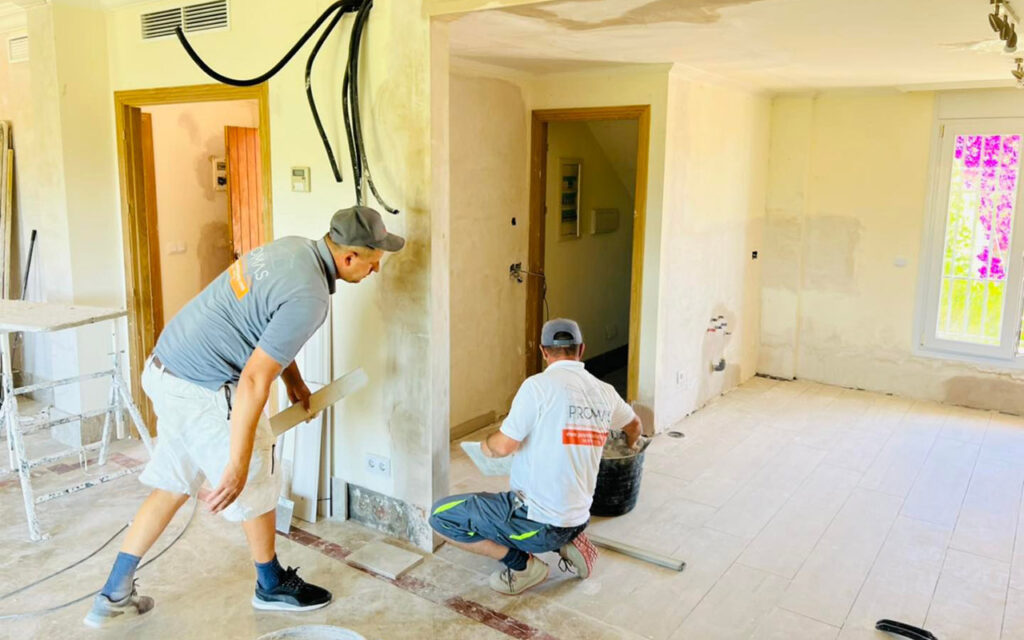 2. Scheduling issues
Secondly, organising various contractors to be scheduled at the right time so that things get done in the right order is very difficult. This is very difficult in any country, but especially in Spain when many tradesman are notorious for working behind schedule and not turning up when expected. So when you are waiting to get one thing done before you can start the next, one delayed tradesman can delay the whole project and put out the schedule of others. Obviously, this can cause tension, rushing and other issues, let alone contribute to the blame and responsibility shifting issue mentioned above.
3. Materials and supplies
Thirdly, when different tradesmen are involved, or even if not, clients buying their own materials to avoid being charged more or get top quality causes another array of issues. In particular, all the issues mentioned above can be even further complicated when materials bought by clients or subcontractors don´t arrive on time, especially if these arrive damaged or broken. It follows that this causes a lot of delay and adds to the issues discussed above – potentially delaying the whole project.
Not only do experienced builders have contacts that can help manage any unexpected delivery delays, they also have access to supplier discounts and knowledge on which are quality and reliable materials – once again avoiding future issues and setbacks. If you want to be involved in material choices, a good builder will happily show you samples and let you choose the materials in your price range using their established methods- saving you a lot of time and hassle in the long run.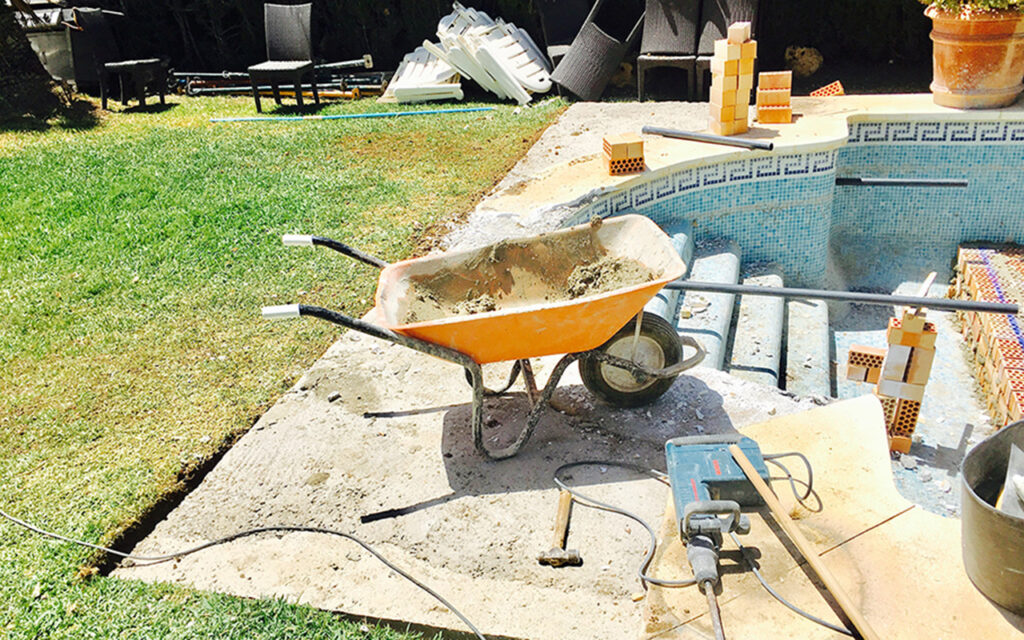 4. Not meeting objectives
It follows that from these issues that time, money and energy is often wasted by owners who try to save money by managing various contractors themselves. Most importantly, the result is that the client does not end up saving any money, because most of the time this causes delays and problems and affects the guarantee of the work as the blame is passed on to others. So really, the person trying to manage it ends up costing themselves substantial time, stress and money- rather than making the most of the skills and experience of a good builder.
Conclusion: Our recommendation
It is no wonder why we always highly recommend to all our friends and clients to find a company who will deal with every detail from start to finish, particularly if the client is from out of town or international.
Here on the Costa del Sol, the team at ProMas have over 20 years experience managing and completing quality construction, renovation and design projects in and around Marbella with a focus on meeting client objectives every time. We offer bespoke building services so that we can be as involved as our clients choose, but can manage the whole process from idea, permits, plans, construction and design so that our clients don´t need to worry about a thing.
We work closely to ensure our clients are delighted with the choices and outcomes, and communicate with lots of photo updates for our long distance clients. You can browse some of our completed projects and read our client testimonials on our Case Studies page.