As established builders in Marbella who specialise in constructing or reforming luxury properties, we are always proud to showcase the completed works of consenting clients. We are delighted to showcase our new case study for this recently reformed two bedroom holiday apartment in El Rosario. The clients wanted to modernise the duplex and use quality materials so that they could holiday in luxury on the Costa del Sol.
This project was unique as it was during the covid-19 worldwide confinement. So the client engaged us without ever meeting us in person and we were in touch with the client almost daily providing updates and choices for materials and furniture.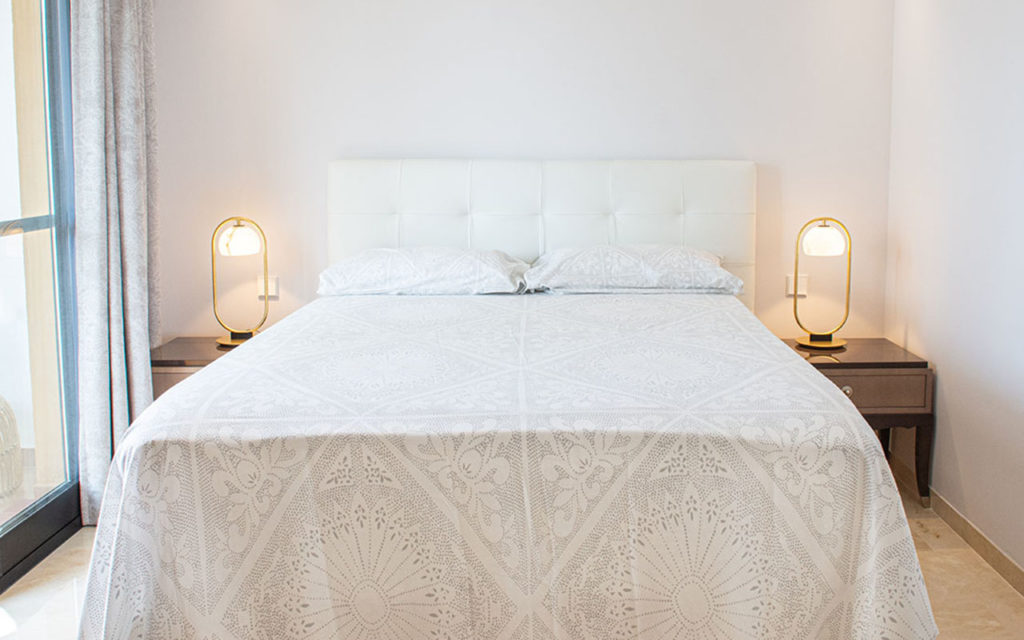 We gave the holiday home a complete overhaul from floors to ceilings in every room. The highlights would be the new kitchen with stunning marble worktop, gallery ceilings with indirect lighting, as well as the new marble staircase and storage room. We also did all the interior design and purchases including a TV wall with games and internet connections, wine refrigerator and custom made curtains.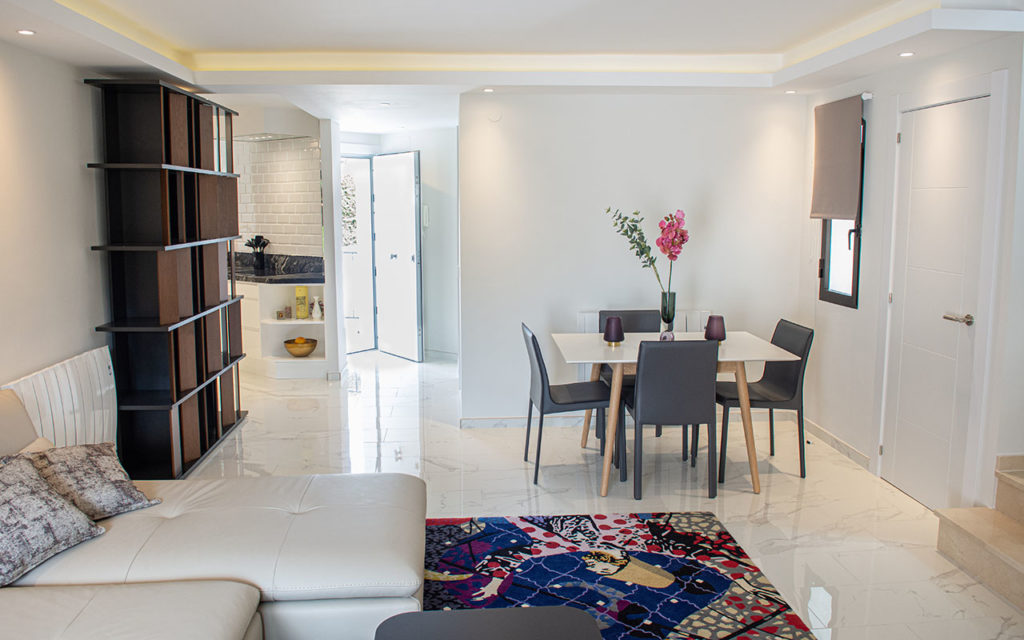 As with many apartments, the challenge was optimising space to comfortably fit personal belongings and still be able to live in style. Andy and team worked meticulously to utilise all available space and make the apartment feel luxurious.
Read our the case study to explore how ProMas overcome the space challenges and completely reformed this now stunning holiday home.