When it comes to turning your house into a dream, hiring an interior designer and incorporating 3D visualisation can make all the difference- especially here on the Costa del Sol where quality materials and suppliers can be hard to find. Whether you're building a new property or renovating an existing one, the expertise of an interior designer and the magic of 3D visualisation can transform your vision into a reality. In this blog, we'll discuss the key benefits of enlisting the services of an interior designer and the game-changing advantage of 3D visualisations for your next building or design project.
1. Unleash Creativity and Expertise
To start with, enlisting an interior designer is like bringing a visionary artist on board. Their creative flair combined with a profound understanding of design principles can transform even the most ordinary spaces into extraordinary ones. On the Costa del Sol, a skilled designer can ensure your space harmoniously blends with the breath-taking surroundings and harnesses the potential of the unique combination of traditional Andalusian culture with the modern influences here in Marbella.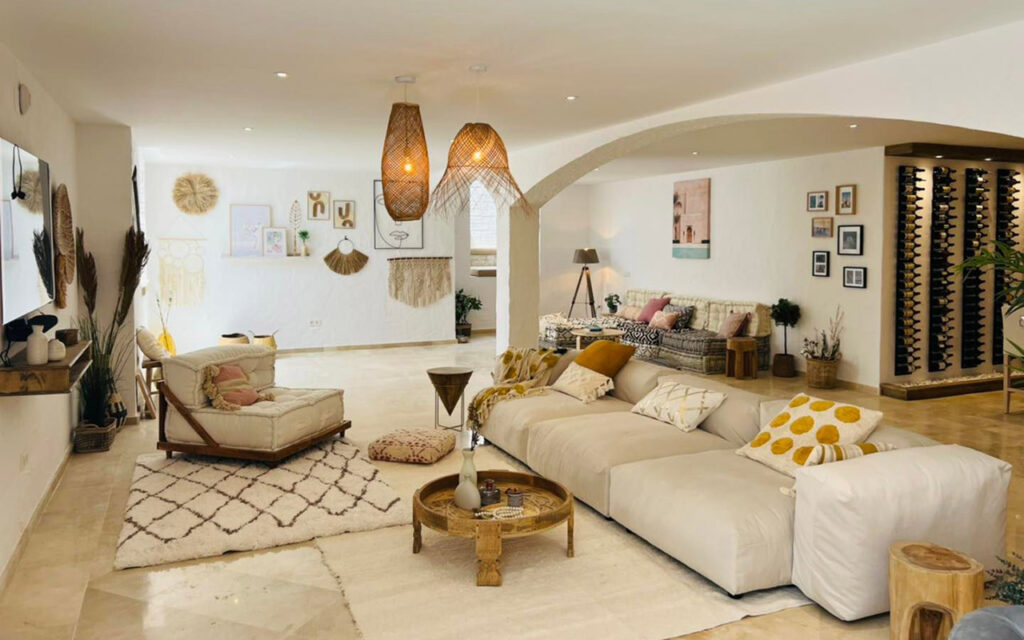 2. Tailored Solutions for Every Space
Whether it's a chic beachfront apartment, a rustic Andalusian villa, or a modern penthouse, an interior designer has the knack for tailoring designs to suit the unique characteristics of each space. They'll consider everything from natural light patterns to structural elements, and use their expertise to ensure a seamless fusion of aesthetics and functionality. For example, the design elements that complement a bedroom are very different to those of a living room, which is different again to a bath room. A qualified and experienced interior designer can consider the necessary function and elements to optimise design elements and mood so that each room can exude it´s unique style.
3. Maximize Space Efficiency
In the world of interior design, every square metre counts. A professional designer possesses the expertise to maximise your available space, as well as the appearance of space. They'll strategically place furniture, choose the right colour schemes, and employ clever storage solutions, making even the cosiest nook feel spacious and inviting. This can save you a lot of stress in organisation and trying to find ideal storage solutions later on.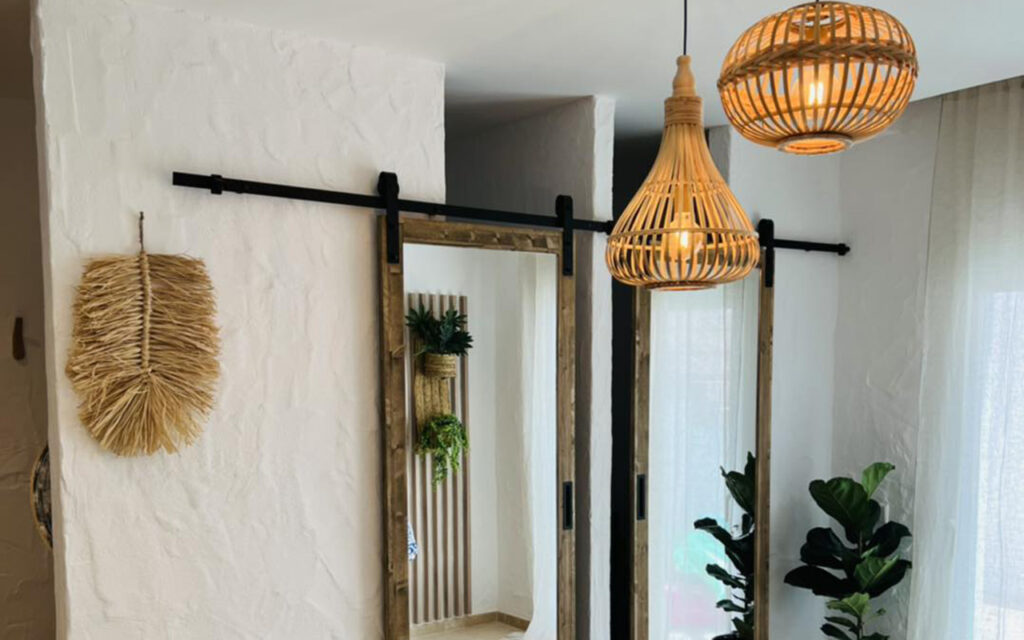 4. Savings in the Long Run
Contrary to popular belief, hiring an interior designer can actually save you money in the long run. They have access to a vast network of suppliers and contractors, often securing discounts not available to the general public. Moreover, their keen eye for detail can help avoid costly design mistakes that can arise from DIY projects or inexperienced decision-making. If you think about it, the cumulative effect of all the other points discussed will probably save you considerably more money than the cost of the designer in the first place.
5. Seamless Coordination with Building Work
If your designer has a history of working with your builder or constructor, collaboration can make the process as smooth as a symphony – harmoniously crafting your dream space. For example, here at ProMas Construction and Design, our team of architects, builders and designers are experienced at seamless coordination, so that you can be confident that the construction work will perfectly align with the envisioned design. This leads to a much more efficient project timeline, as well as better outcomes and overall experience.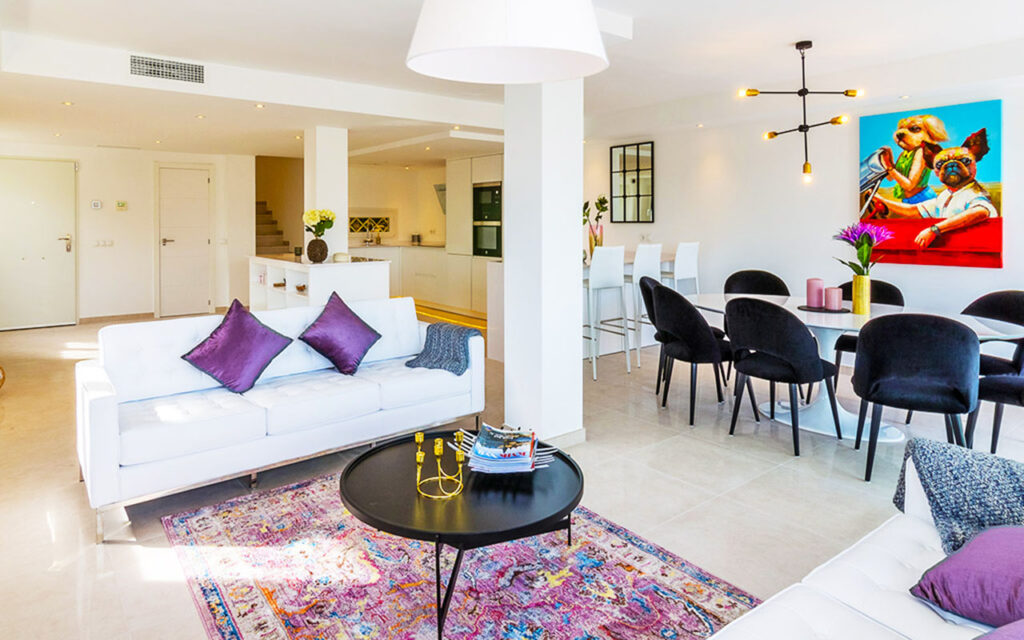 6. The Power of 3D Visualisation
Imagine having the ability to step into your new space before it's even built. With 3D visualisation, you don't have to imagine. It's a powerful tool that provides a realistic preview of the finished project. This allows for better decision-making, as you can visualise colour palettes, material textures, furniture placement, and overall design aesthetics.
3D visualisation also allows you to fine-tune every detail in the virtual realm, reducing the likelihood of costly alterations during the construction phase. It also makes it easier for clients to provide feedback and make informed choices by bridging the gap between imagination and reality- helping to ensure that the final product aligns perfectly with your vision.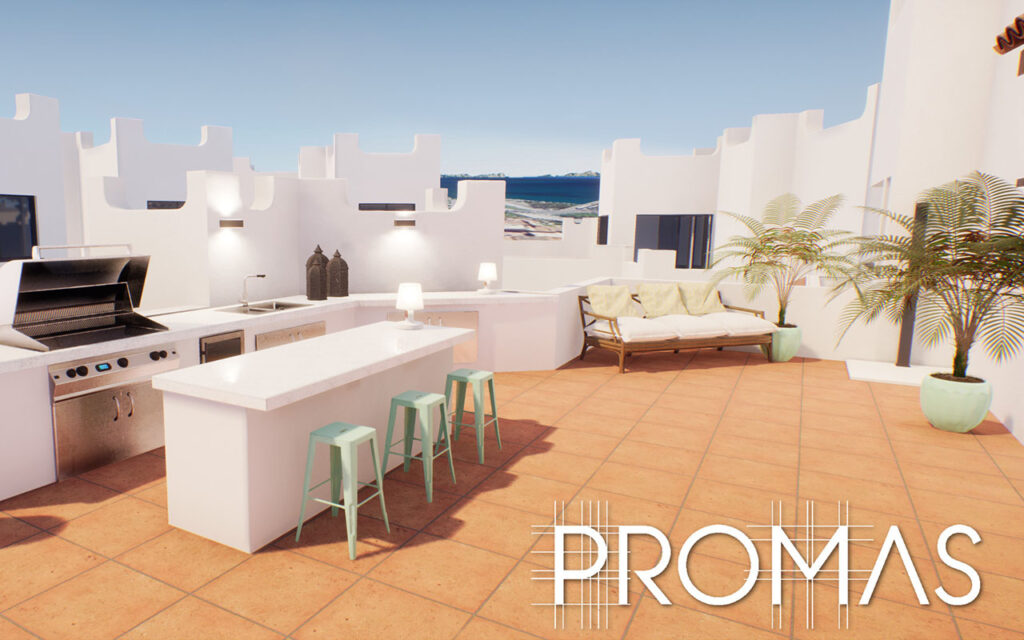 Interior designers and 3D visualisation on the Costa del Sol
At ProMas, we take pride in offering a comprehensive package that includes high quality building services, interior design expertise, and cutting-edge 3D visualisation. By working as a cohesive team that manages the whole design, permit, construction and fitout process, we turn dreams into beautifully designed spaces along the Costa del Sol. If you are considering undertaking a design or construction project around Marbella, Mijas, Benahavís or Estepona, feel free to contact us for a consultation to see how we can help you.