Now that spring is in the air, gardeners are pruning, and flowers are blossoming, we thought that we´d reflect on what makes luxurious gardens here on the Costa del Sol. When completing a building or renovation project, the team at ProMas can also do the landscape architecture and garden design for you.
There is nothing quite like escaping the midday sun under the shade of a beautiful big tree. That is why we design and build landscaping that makes use of the existing established garden, suits your taste, and is easily maintained to keep life on the easy side- while still providing your own private sanctuary.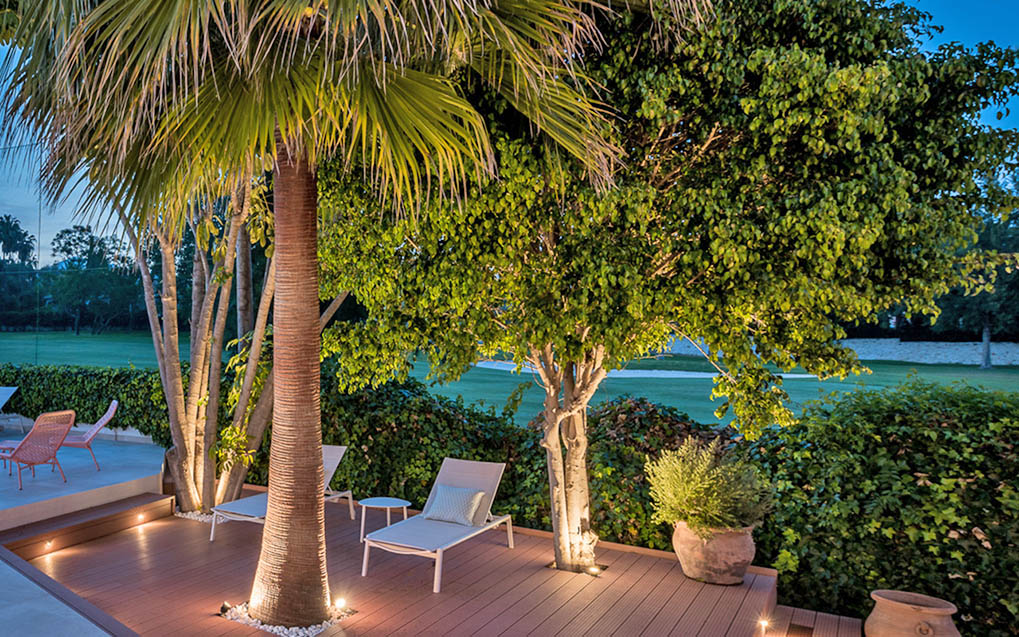 The difference between an unlandscaped garden and a carefully planned outdoor living space cannot be overstated. Whether it be a decking, a paved terrace or a lawn, we can design and build a garden area that meets your objectives and looks fabulous.
Often the right landscaping around a tight edge can really bring a living space to life. With a bit of thought and expertise we can turn a tired corner into your own unique piece of paradise, with minimal need for maintenance.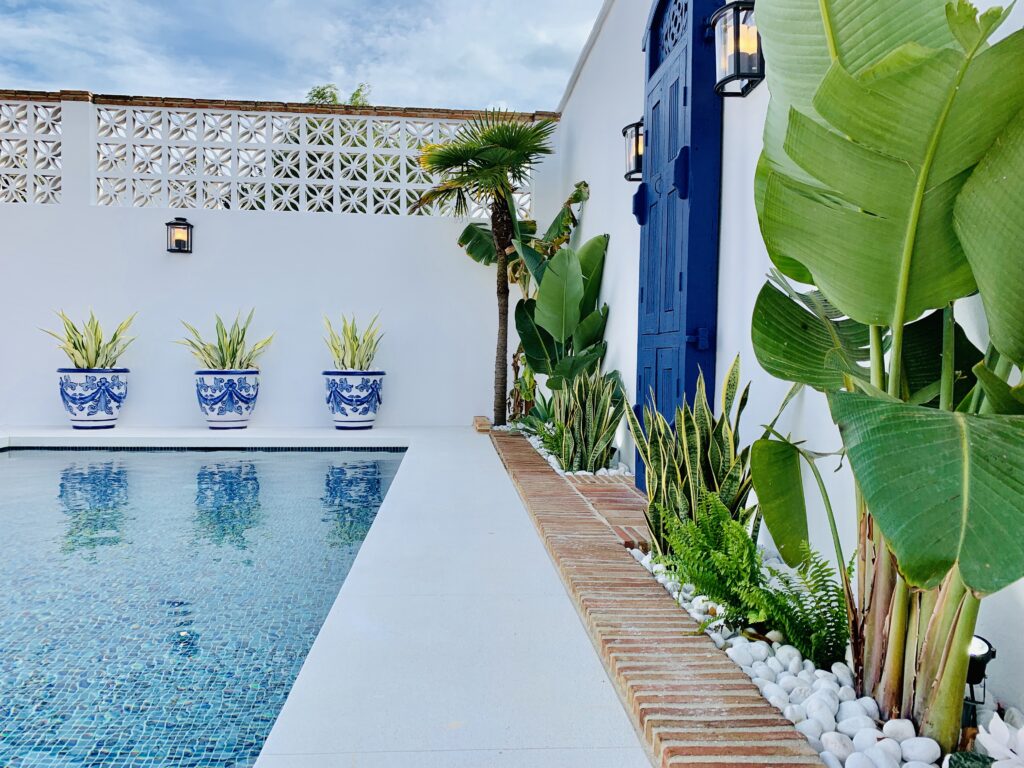 We also design and build pergolas that can add a special luxurious touch to poolside spaces, especially when outdoor kitchens are involved. Then you never have to worry about the sun or storm when managing those summer barbeques or enjoying lazy poolside drinks.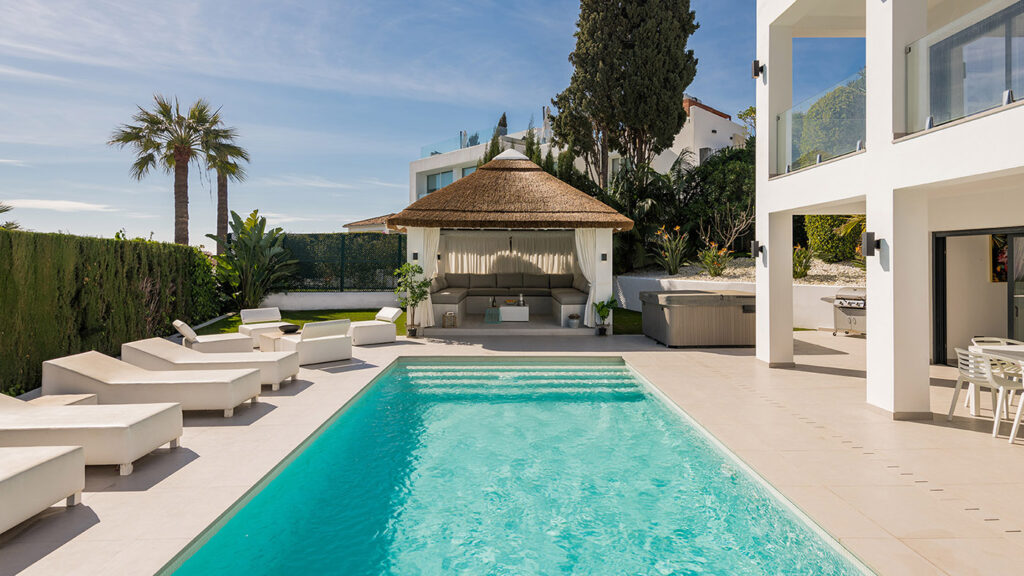 And of course, as with any space, we always carefully design and incorporate outdoor lighting to make your garden that much more usable year-round. Especially on those warm summer nights when there is no better place to be than outdoors.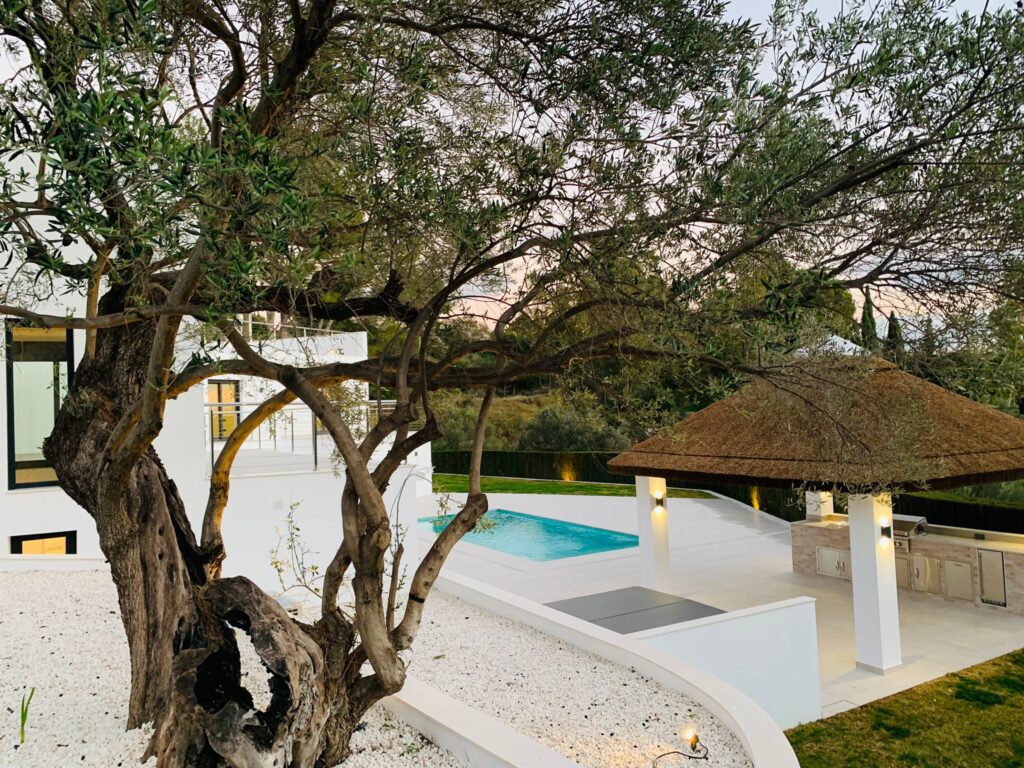 Now is the time to get started on projects to have them completed and ready to enjoy this summer.
For the clients that choose, we can take the lead and manage the whole process from idea to completion, including plans, permits, interior (or exterior) design and furnishings so that you don´t need to worry about a thing.
Of course, we always work closely with our clients to tailor the project to suit their exact requirements and stay in close communication to ensure that they are happy every step of the way.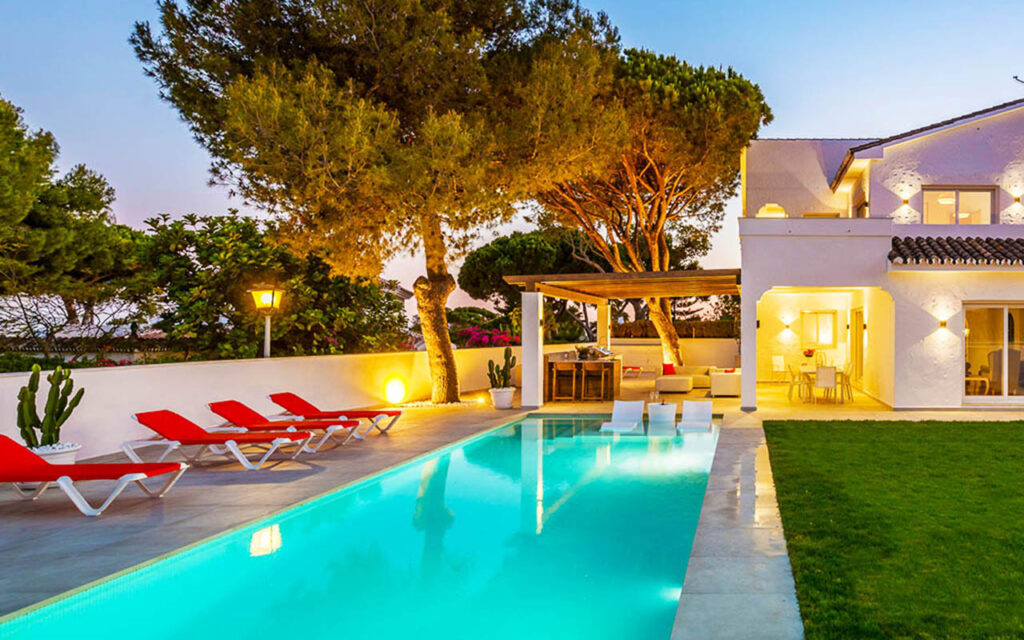 With recent travel restrictions, we can be engaged remotely, and communicate closely to complete your project as you´d like it, so that it is ready for you to enjoy when borders open again. You can read about completed projects and our client´s testimonials on our Case Studies pages, for example El Rosario where the client engaged us from overseas during the covid pandemic.
We´d love to hear from you about any upcoming building or reform project that you have in mind in the Costa del Sol- our committed team is on hand to help materialise your ideas for your dream home or garden.