When we think of quality transformations, we always think about this gorgeous townhouse reform that we completed in La Quinta.
This project was unique, because not only did we do a complete transformation into a luxury property right down to the walls, pipes and floors, but also a gorgeous bed and breakfast retreat for her lucky guests.
So we completely rethought the use of space, and transformed what were once smaller darker spaces, into spacious suites with luxury details and finishes. Underfloor heating, demisters on mirrors, fireplaces throughout, bespoke wardrobe in the master suite- no details were spared for our favourite hostess and her guests.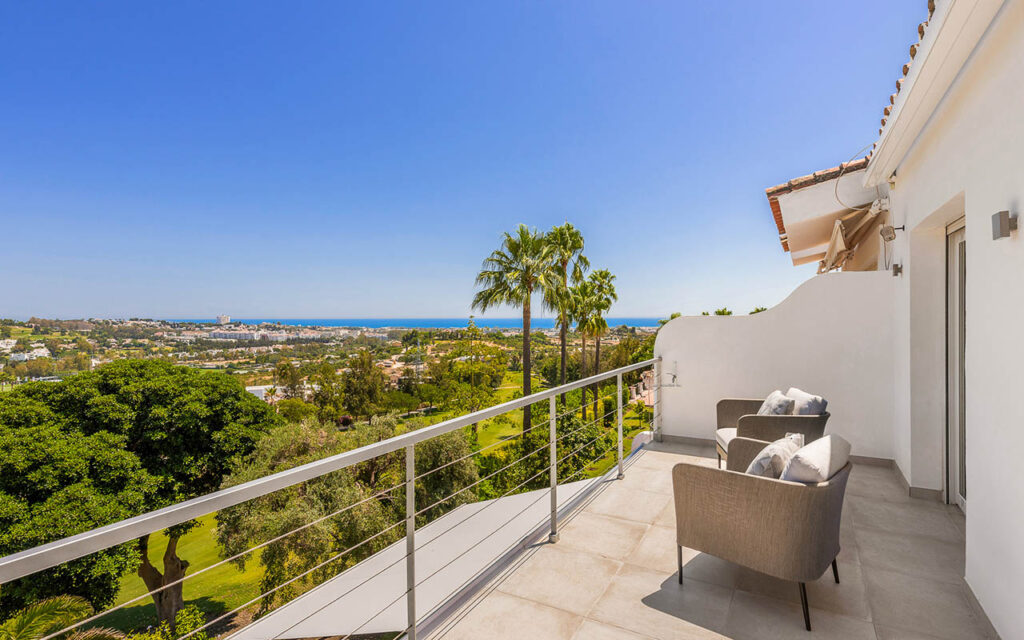 By reconfiguring the rooms, we created an incredible master bedroom suite, with built in wardrobe and fireplace capitalising on the gorgeous views over the Marbella and Mediterranean- with a lovely little balcony to enjoy sunny morning coffees with the fantastic view.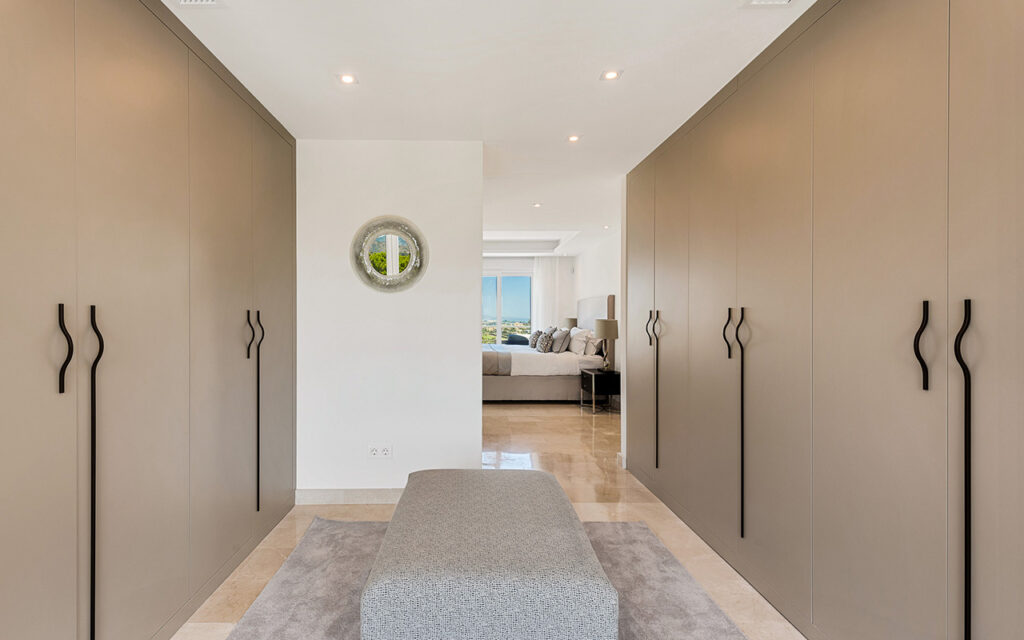 Like this one, many older homes have marble floors here on the coast, but a much more modern look was achieved with timber look floors, or large neutral-coloured tiles. These are very popular world-round, increasing the attraction and therefore value of your property, and can suit any interior design style.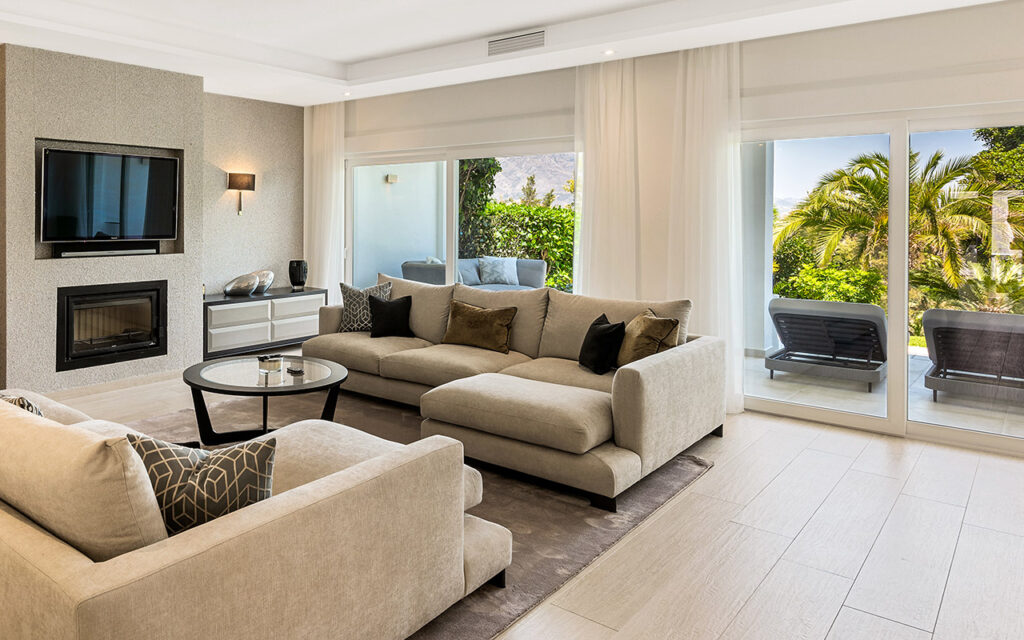 Inside of the separate comparatively dark space, the new open plan kitchen provides a feeling of spaciousness, a much better use of space, and also is more social for every day life or entertaining. For everyone lucky enough to sleep here, gone are the days of being hidden away while preparing things in the kitchen! Pendant lights added a lovely touch of decorative class, but also provide excellent light for preparing and serving food.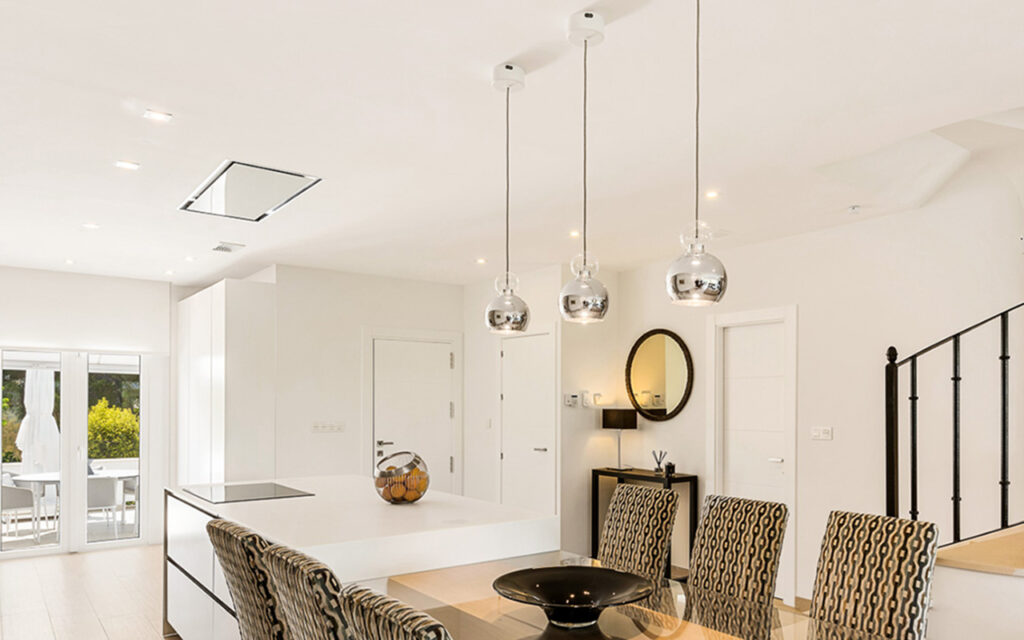 For this beautiful home, dark and dingy bathrooms are also a thing of the past. Bright open spaces with lovely views is a much more luxurious way to live. In this project, we proved that it´s much better to have less rooms with more space and light. Spacious bathrooms allow our client and her guests to get ready in style, and also to decorate or personalise to their heart´s content.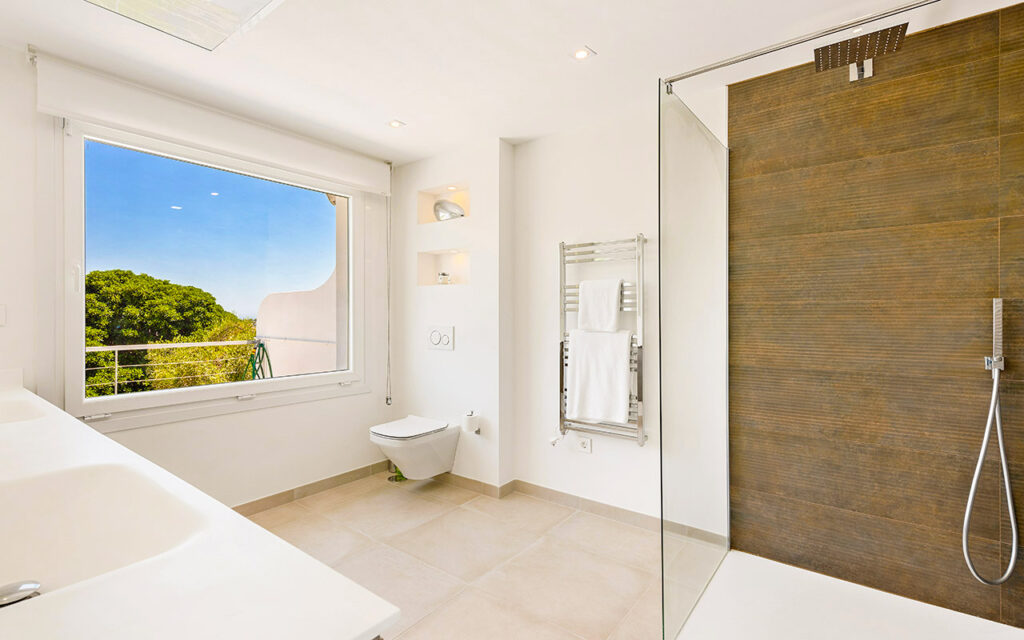 Even though townhouses and communities have requirements that you must follow here in Spain, there are always ways to modernise and refresh a little to ensure that your façade suits your home. We carefully worked within community guidelines to ensure first impressions do justice to this gorgeous home.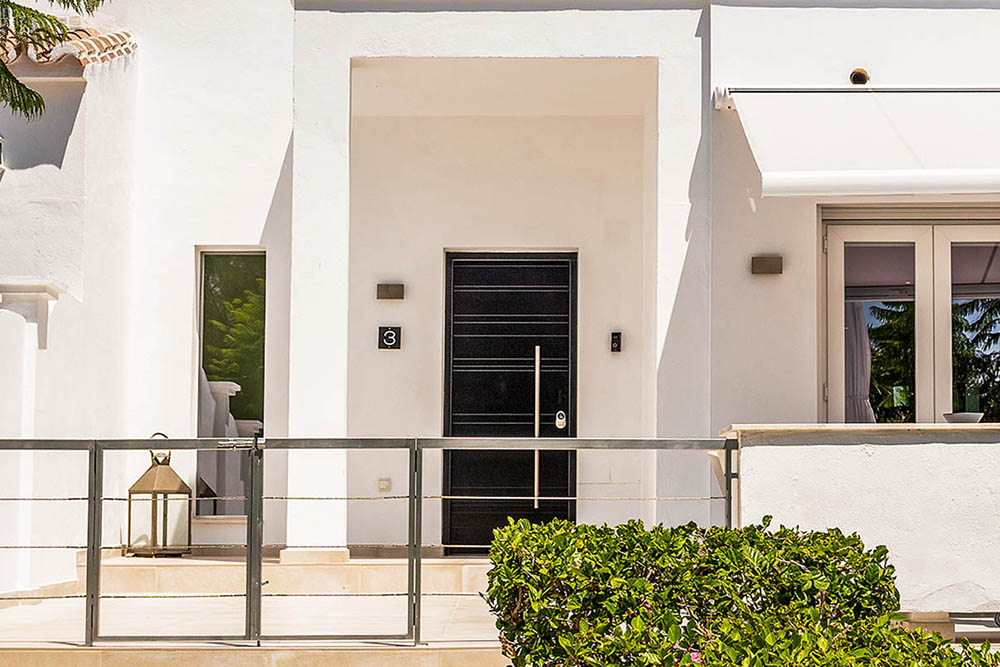 Whether it be in the mountains of Benahavís, or the beachfront of Elviria, ProMas are the bespoke builders to trust for high end homes here on the Costa del Sol. We adjust our service to suit your needs, and can also design your building project, do the interior design, and manage the whole process from plans, permits, to materials and fit out- with a focus on quality and satisfied clients every step of the way.