Here on the Costa del Sol, a good chill out area makes the difference between a comfortable house and an excellent home. It´s important to make use of the outdoor space, gardens and views available to you so that you can enjoy the great weather. However, it´s also crucial to choose furniture style that suits your home, creates the right atmosphere and can be adjusted to suit your changing taste. To that end, this blog gives an overview of eight key outdoor furniture style options that provide the perfect base for you to decorate (and redecorate) your chill out area to suit your style and needs.
White Natural
For a stylish beachside feel, white wicker or timber pieces are an elegant choice. Not only does it match the white village surroundings of the Costa del Sol, but is also conveys a fresh and natural vibe, that helps you to relax with flair. The absolute most versatile of the options, dress it up whichever colour palette you like whether it be pastels, cool or warm options. White natural furniture is bound to have a timelessly fresh aura that can be adjusted to your style over the years.
2. All Natural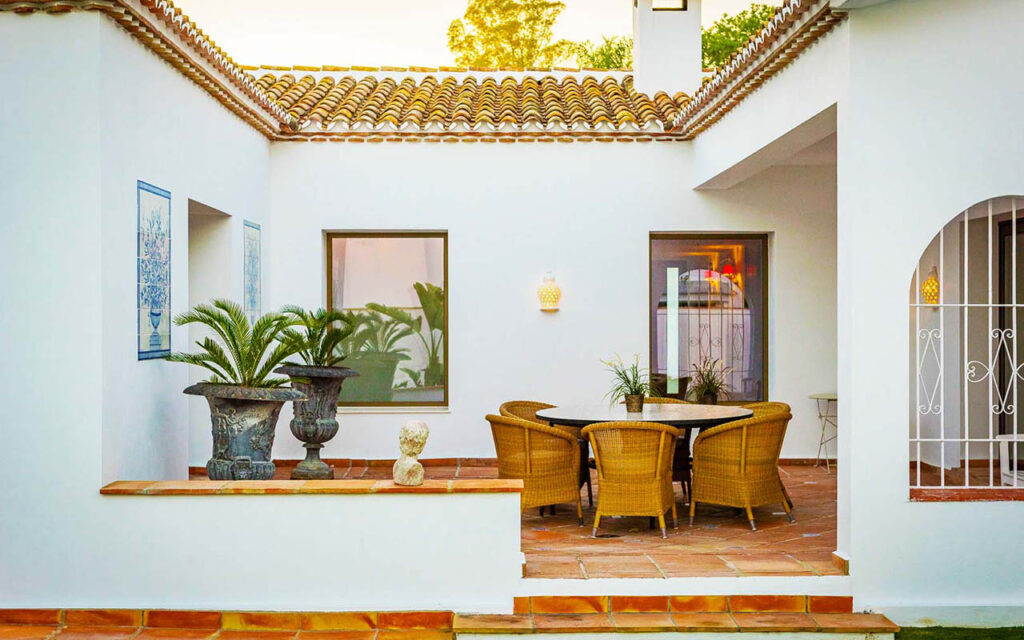 Another timeless favourite is the natural-coloured furniture style- using either timber or wicker (whether it be beech, oak or teak coloured), often accompanied by white and terracotta elements. This is a traditional or classic effect that has lasted the test of time, and although not flashy, creates a practical and relaxing atmosphere that is the ageless style here in Andalusia. Add potted geraniums for the truly local classic effect, or dress it up with black accents for the industrial influenced effect. The benefit of using natural materials and colours is that you can dress it up with almost any accents or décor you choose. Blues or greens are a popular choice to contrast with the warm colours of timber, or keep it simple with white or grey tones for a more refined look.
3. Classic Grey
Another modern favourite is the neutral grey elements- this allows you to style the backdrop and surroundings to your heart´s content, and still have a sophisticated classic feel. As with the options above, you can style it with your colours of choice, however the grey undertone is perhaps a little more refined. It goes particularly well with modern warm accents such as yellow or red, but can also go well with cooler colours, or entirely grey tones.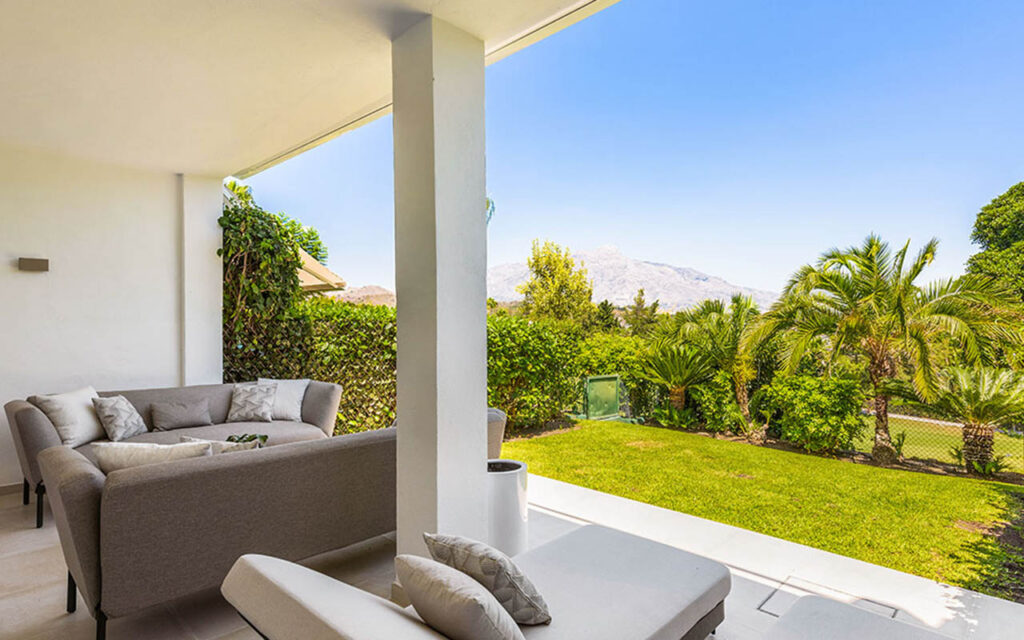 4. Simply Colourful
These days, simple furniture with bright colours is also very cheerful, popular and modern. Just a few bright colourful pieces, surrounding contrasting backdrops makes a space feel fresh and appealing- which is most popular surrounded by white walls and floors to help them stand out.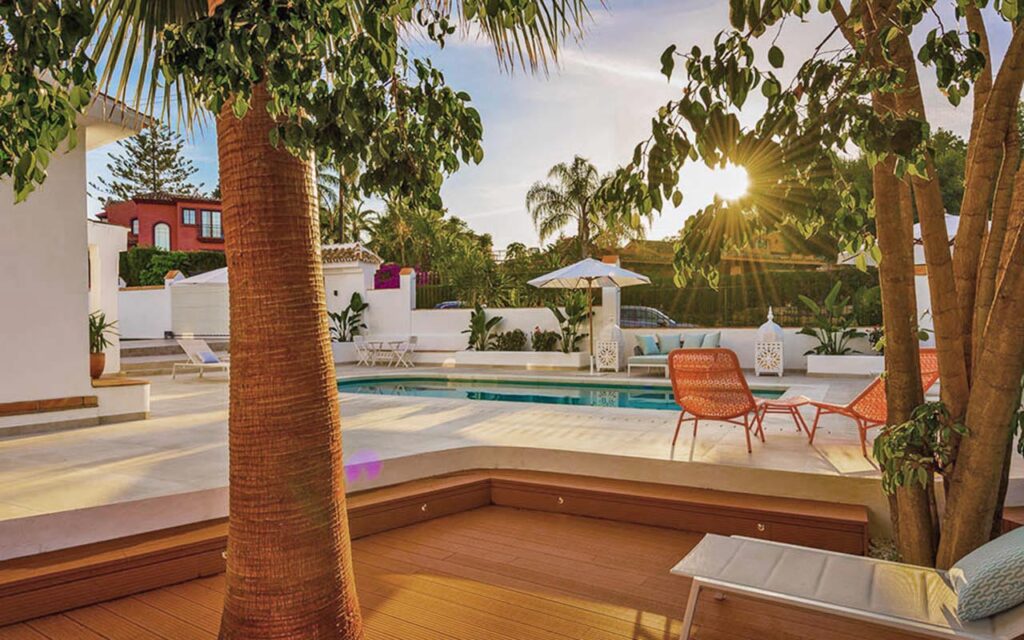 5. Industrial Rustic
Another modern classic is the industrial affect- characterised by worn timber, black accents grey elements and darker materials and that gives a space that edgy feel. You will see this across cafes and restaurants worldwide, and creates a smart yet creative feel. It feels cultured and chic, somehow more sophisticated than whiter and natural timber styles.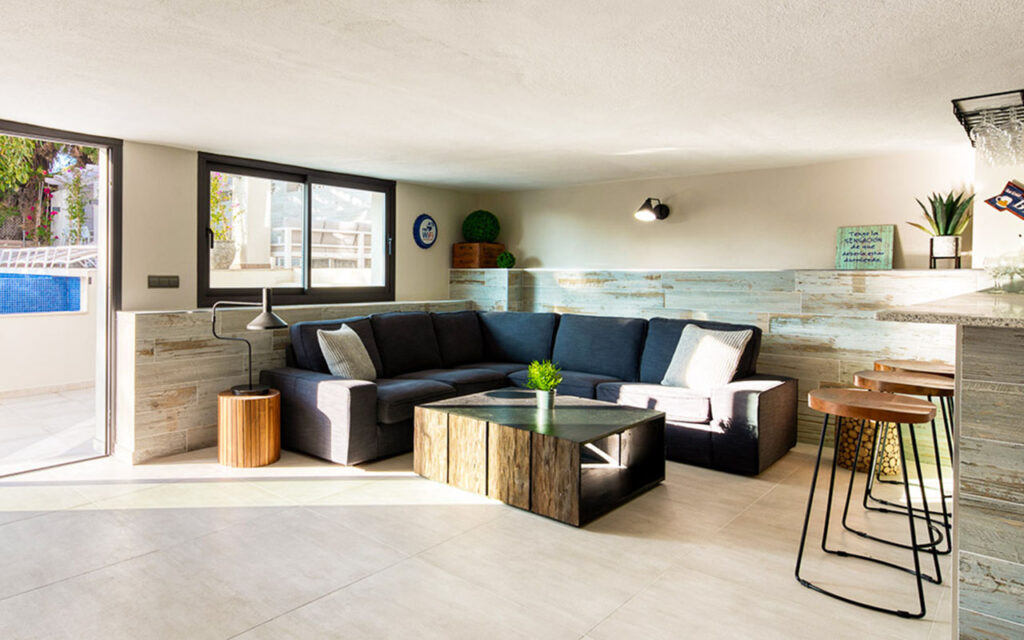 6. White Leather
Another favourite in modern homes is white leather with coloured décor- this is easily maintained, goes well with modern white homes and can be accented with whatever style you choose- bright colours bring it alive.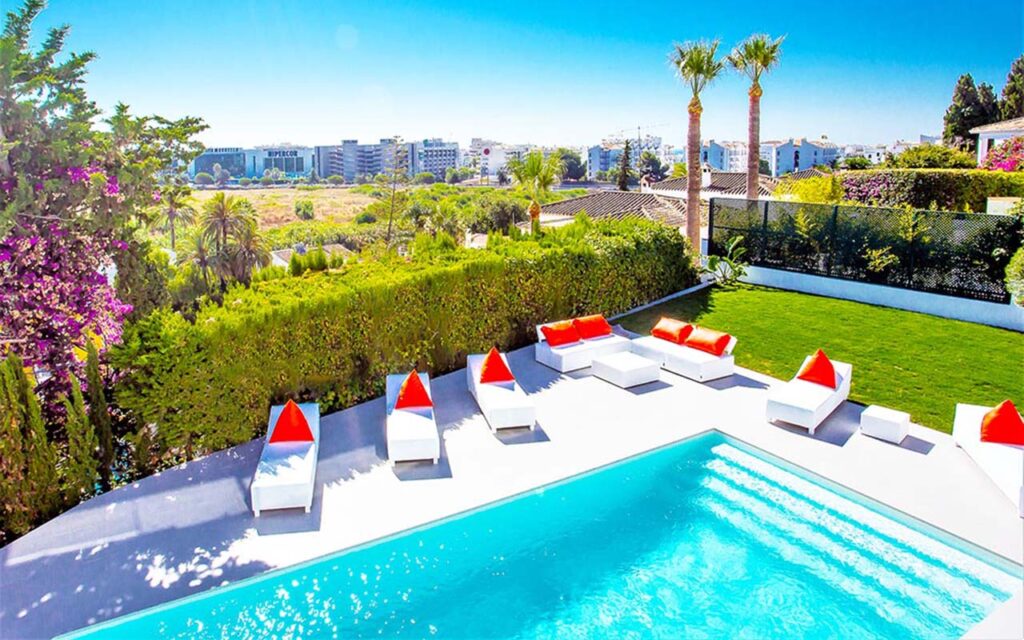 7. Simply Dark
In stark contrast, there is the alternative ageless dark timber, wicker or black furniture that, done well, can be modern, elegant and timeless. It is most often coupled with white for archetypical chic feel, or combine it with colour to convey more personality. This goes well with modern dark windows and neutral stone walls or floors.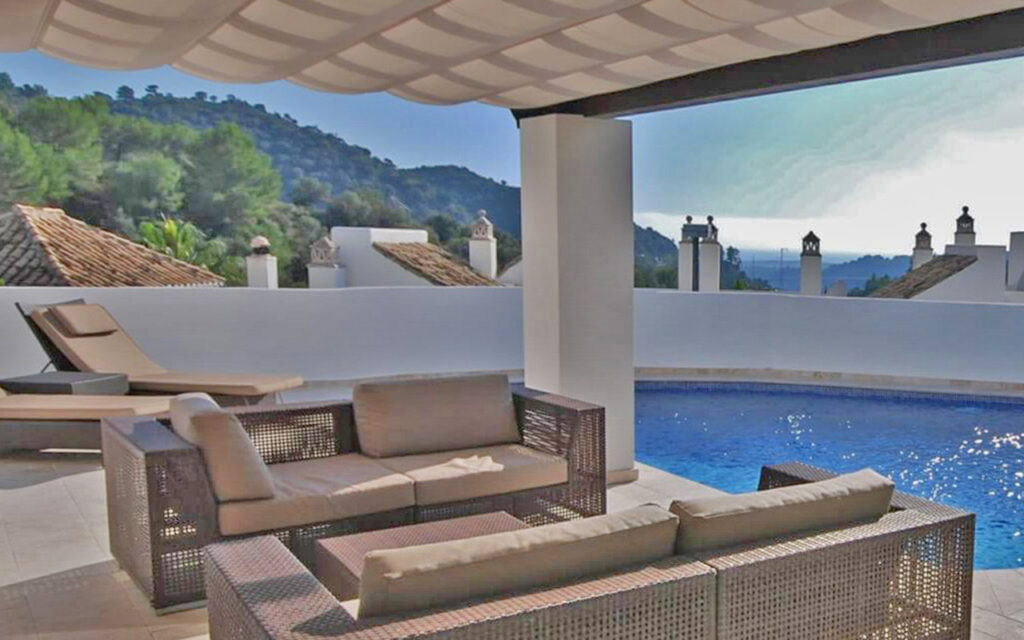 8. Classic Practical
Finally, we should mention the practical style- plastic or metal materials that are modern, classic and pragmatic at the same time. These provide a fuss free timeless style that makes most people feel at home- neutral colours, that are elegant, low maintenance and easy to match.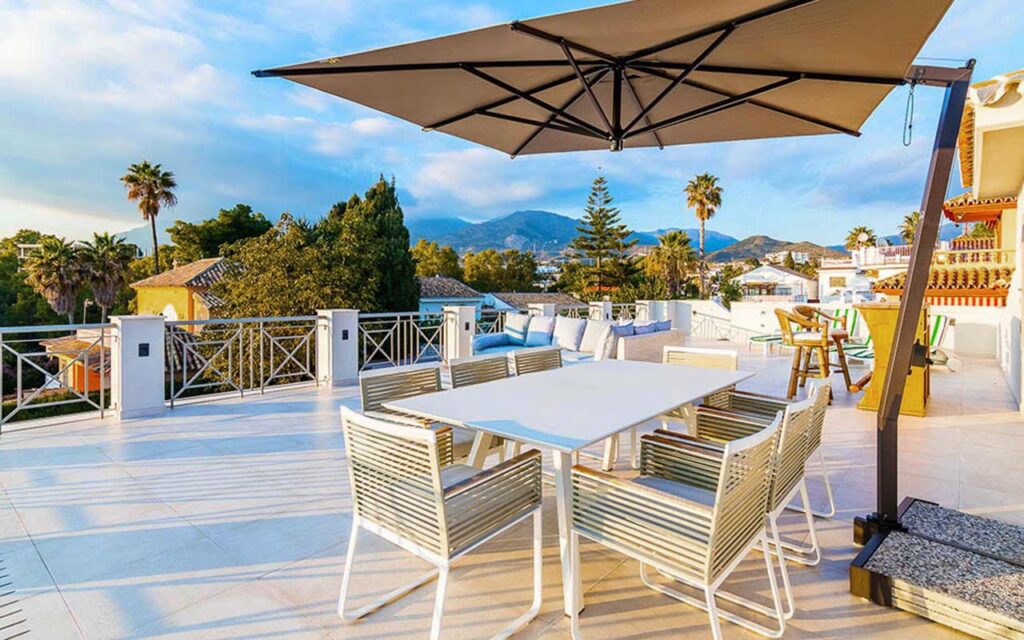 In short, you can dress them all up how you´d like, but between these eight styles you have the classic outdoor options for the classic chill out space, whether it be in in Spain, London, New York or Sydney. Once you choose which style suits you, you decorate it with cushions, throws, plants and/or art to adjust it uniquely to your taste and space.
For any building works we undertake here in the Costa del Sol, ProMas offers interior design services, including 3d visualisations for you to see the space before commencing work. Whatever building services you are considering, we´d love to hear from you- we also operate in Benahavís, Istan and Mijas areas.