While we are contemplating the new year and making resolutions, now is a great time to start thinking about your renovation goals for your home too. After the confinement shock that many of us have experienced last year, investing in upgrading our homes seems like a good idea. So that whatever the future brings, we can live in style.
Below are a some home resolution ideas to consider going into 2021:-
1. Upgrading the kitchen and living area
Whenever at home, the kitchen and living room areas are key spaces that are usually the most important to upgrade. Opening them to make them brighter and more spacious are two key elements to making the living areas more enjoyable. Another important aspect is having a kitchen that you love- whether it be the style, layout, bench space or appliances, a beautiful functional kitchen makes life infinitely more enjoyable.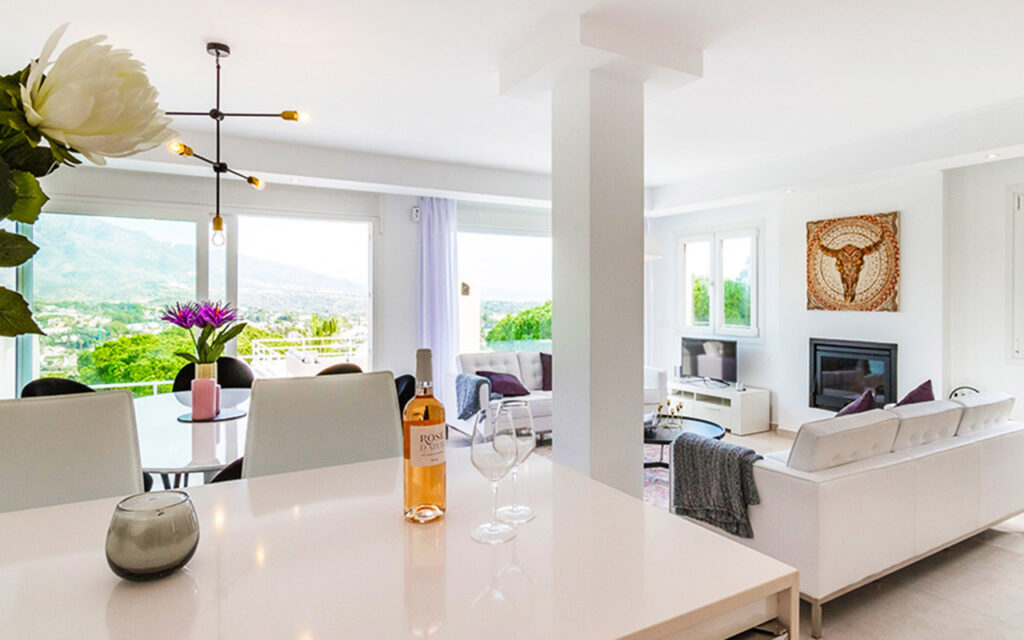 2. Renovating the bathrooms
One disappointing thing about unrenovated homes is old bathrooms with outdated elements. Alternatively, beautiful spacious bathrooms with elegant features allow you to start and end every day in style. Whether it be opening a larger window, installing a stunning new vanity, installing a freestanding bath or frameless shower, investing in upgrading your bathrooms is money well spent that will be appreciated rain, hail or shine.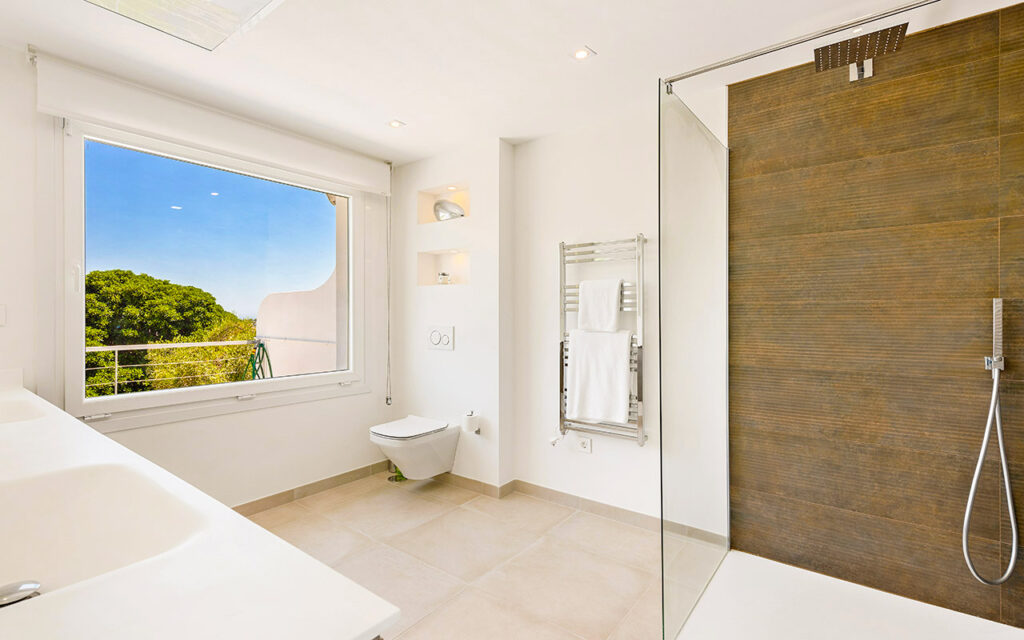 3. Upgrading the basement or attic
Many older homes have unfinished basements or attics that are just lost space. Installing proper plumbing, walls and insulation means that whole rooms can be added. Why not convert the dusty attic into a stylish bedroom with stargazing windows, or turn that humid basement into a rumpus, games or cinema room. You will surely appreciate the extra space whenever guests visit and when children grow.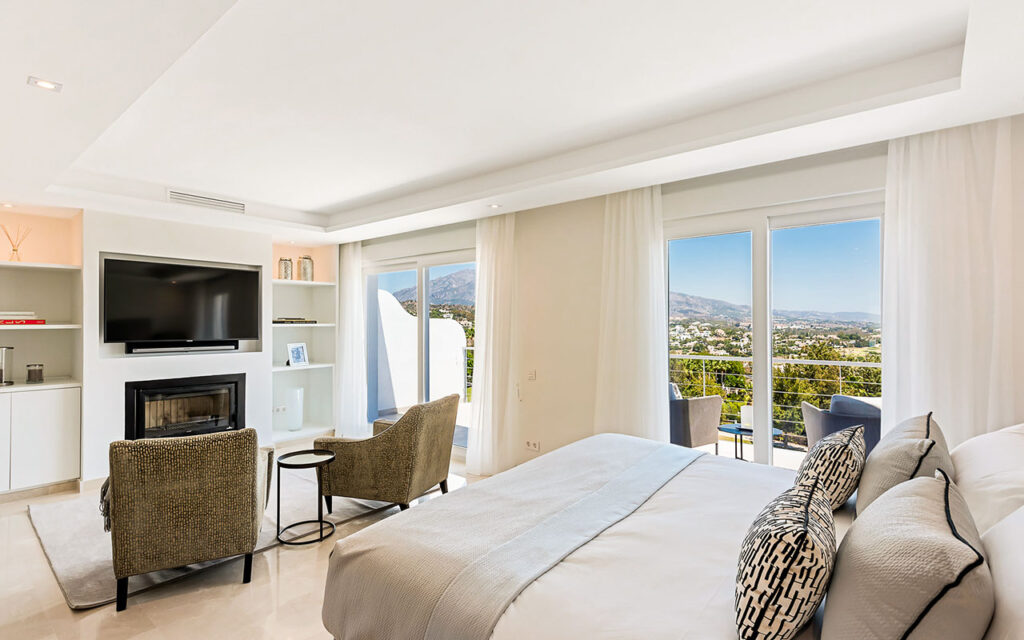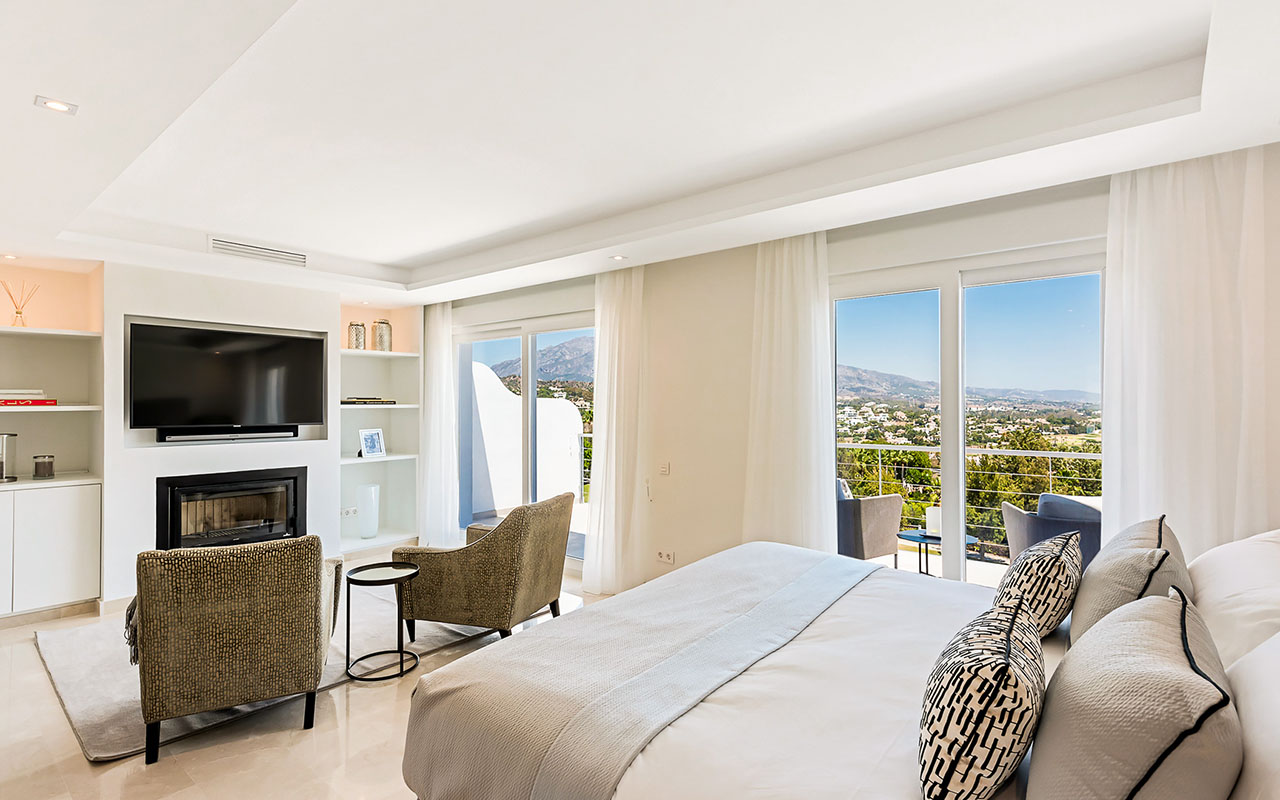 4. Extending up
While single level homes do have a certain comfort, building up a level can add significantly extra space that gets beautiful light and views. Even if you prefer not to use stairs on a daily basis, the extra level can be the perfect space for guests, and perhaps could be even built as a separate flat to earn rental income, depending on local regulations. If zoning allows it, extending your home up is worth considering to optimise space, light and views.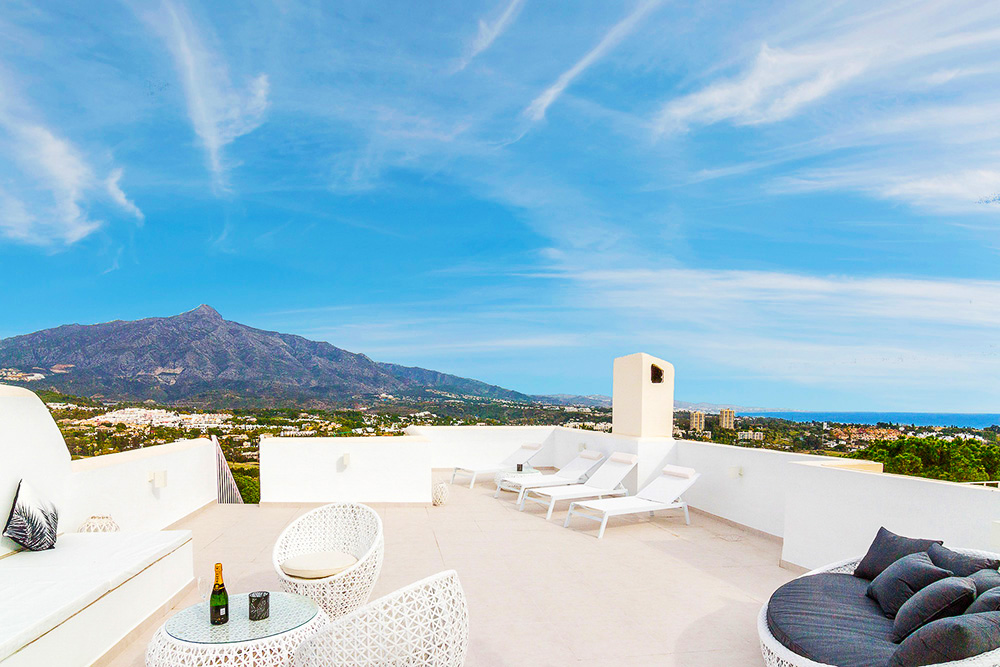 5. Upgrading a balcony space
Balconies can create the perfect opportunity to get fresh air from any room, although they are often underutilised when unkept or poorly connected to living spaces. Many of our clients who own smaller homes have revelled in the opportunity to open up their balconies into larger living spaces with better light, while others have optimised large terraces to create stunning outdoor living spaces with fantastic views. Either way it´s worth considering whether you are using your balconies to their maximum potential.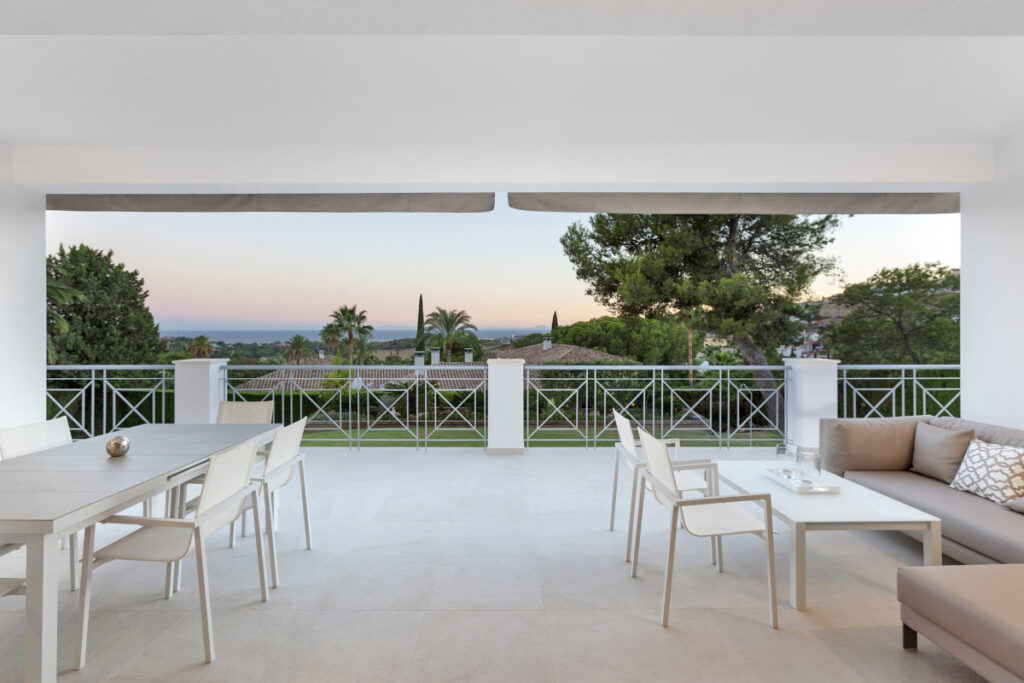 6. Renovating outdoor living areas
It follows that upgrading your outdoor living spaces to enjoy the lovely Costa del Sol weather is a worthy investment. Whether it be utilising your balconies, upgrading a rooftop terrace to enjoy the stunning views and sun to optimum levels, or creating a stunning pool area – any stylish and functional outdoor space here in Marbella will be well enjoyed. Check out some of the wonderful swimming pools and chill out areas that we have created for inspiration.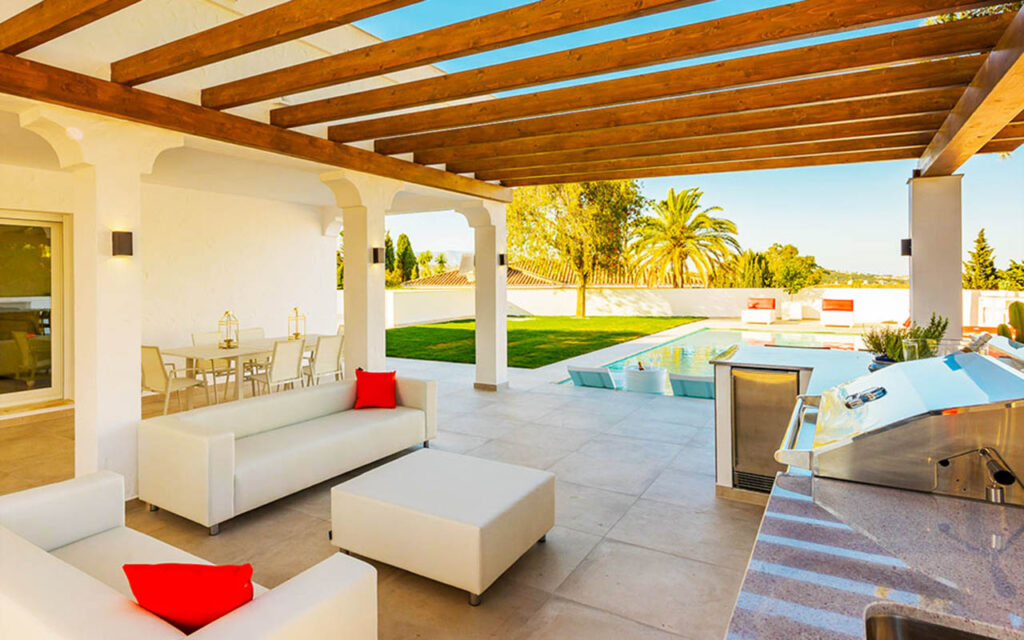 7. Replacing floors and plumbing
It may not be fun to think about, but for older homes replacing the floors and plumbing can help solve humidity issues, as well as completely change the feel of your home. Sometimes just changing the floor material, style or colour can make your home feel like a different space. While you are at it, we always recommend underfloor heating systems to keep your home cosy during the cooler months.
8. Installing smart elements
While we are talking of creature comforts, it is worth considering whether you would like to install smart systems in your home so that you can remotely control elements in your home, or voice command for even greater comfort. At the same time, it is worth considering whether reverse cycle ducted air conditioning systems would suit your space.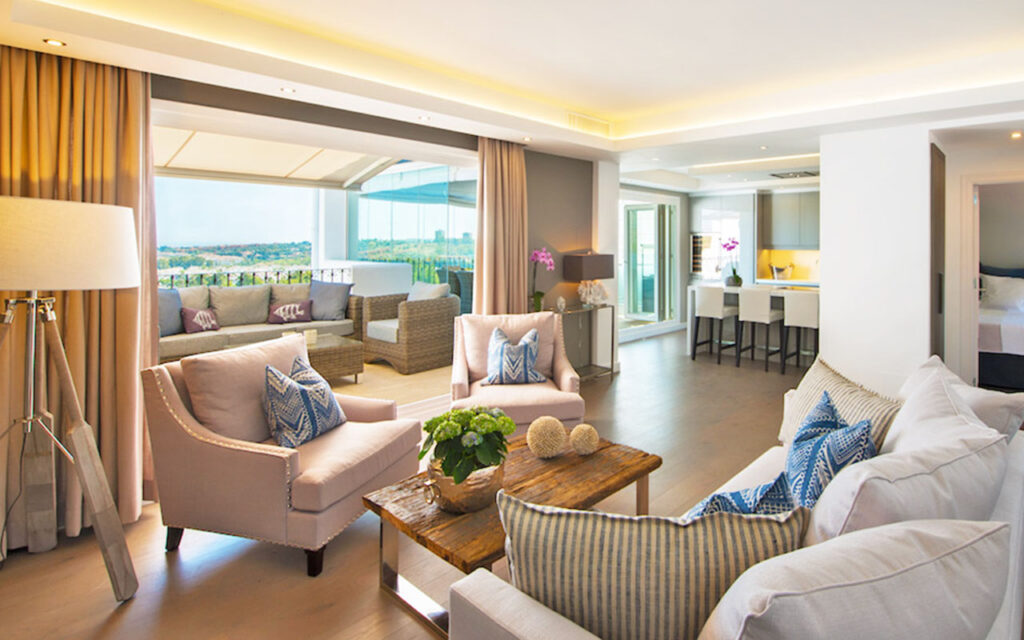 9. Opening up windows
We touched on this before, but larger windows create much more natural light, and therefore a more enjoyable indoor experience, although we recommend double glazing for better installation. So for those darker rooms it is worth considering whether opening windows is worth the investment for you, especially if you have small spaces and/or beautiful surrounds.
10. Customising wardrobes
Cleverly designed storage is the difference between a stylish tidy home and a cluttered space. Further, when storage spaces are custom designed you can optimise every little corner and choose the systems that suit your taste and belongings. Whether it be a walk-in wardrobe that you dream of, itemised components for watches, toys or cleaning items, bespoke cupboards allow you to organise your home in the best way for you. At ProMas we can design and build the perfect bespoke storage space for you, making every day organisation a pleasure.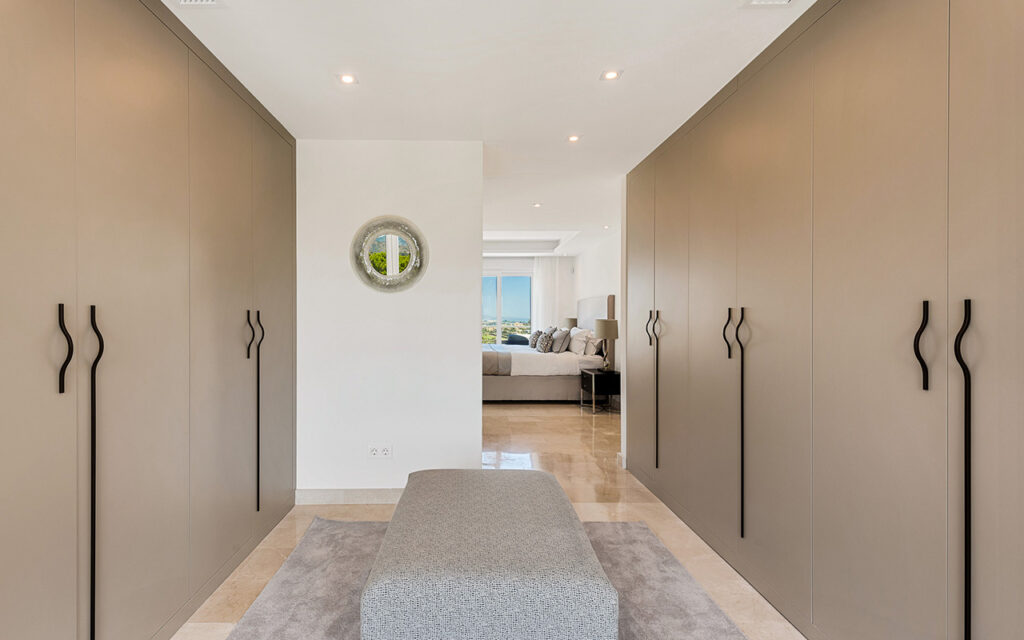 11. Upgrading furniture and interior design
Even if your home is already perfectly designed, a change is as good as a holiday, so perhaps all you need to do is to rethink your interior design. This is something you can do little by little and enjoy the process as you go, or you can seek professional assistance to completely redesign your home for fresh inspiration.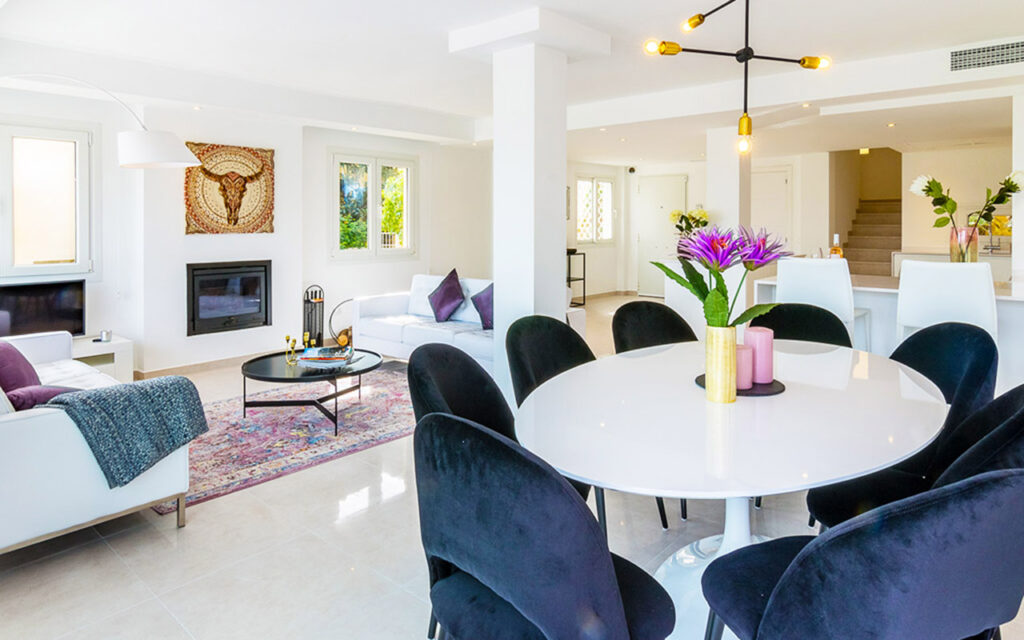 Renovating with Promas Building
Whatever reforms you are considering, our talented team have the skills and experience to seamlessly design and complete any of your renovation goals here on the Costa del Sol, making the whole process smooth and enjoyable. When we are involved in a construction or renovation project, we always offer 3d visualisations so that you can imagine the new space before commencing works. We can also complete the interior design and fitout, if you choose.
Feel free to browse Our Services, Case Studies and Gallery to see some of our completed works and get inspiration for your next building project. We´d love to hear from you to discuss your next construction project around Benahavís, Nueva Andalucía, Marbella or Mijas on the Costa del Sol.