As the weather cools down, it´s a great time to start thinking about preparing your home for the winter. This could be a full home makeover and amplification to get your interior just right, or perhaps it´s just a dining and living area upgrade.
Whenever upgrading your home, ProMas always recommend incorporating heating options into your design. While wet system underfloor heating is cost effective when changing the floor, and always keeps the home cosy, there is something particularly special about fireplaces.
Not only are they a wonderful and romantic way to keep warm on those cooler nights, but they can also increase your property´s value. In fact, fireplaces are a key element of the Danish concept of hygge design, that values creating a cosy ambience by stimulating the senses. It is difficult to find something more relaxing than sitting around the fireplace after a cold day outside. Especially if you roast marshmallows for dessert.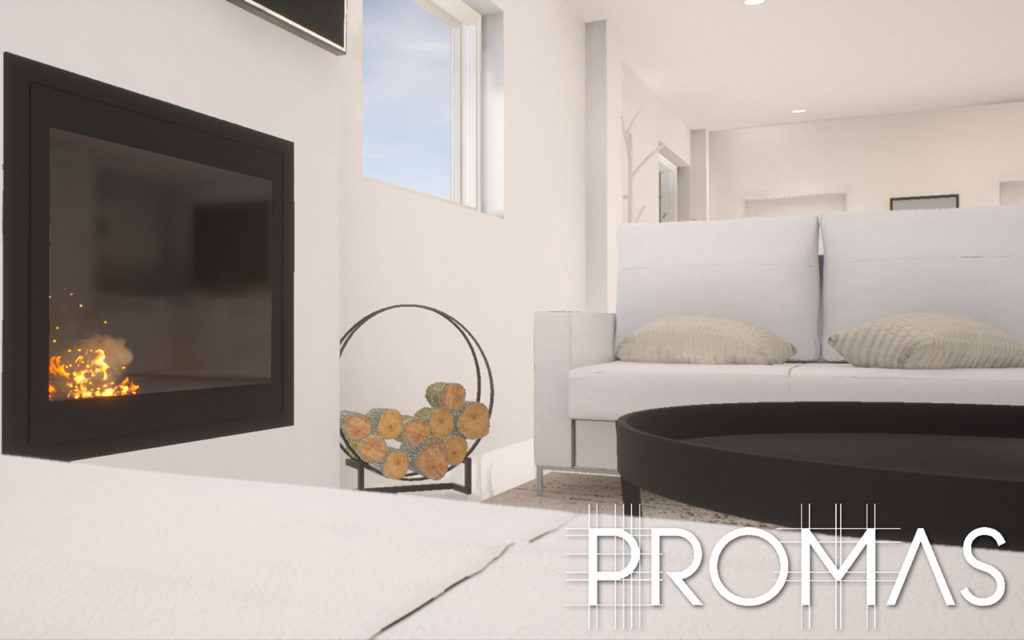 Luckily nowadays there are many wonderful fireplace options that don´t require a lot of maintenance or cost excessively to run. Traditional fireplaces or a sleek stylish finish can be built with brick or detailed plaster mantel, stone, marble or other masonry. We can build any kind of fireplace in your particular style, thereby creating a unique focal point for your room.
Irrespective of which you choose, our team at ProMas can design and install the perfect fireplace setting to suit your home and taste.
Wood or Log Burning fireplace
Although they require you to be regularly sourcing fire wood and funding chimney cleans, log burning fires (estufa de leña in Spanish) are still the most popular choice among our clients. They create a wonderful cosy scent and really warm both your body and soul. They are naturally beautiful, and can be designed and installed to your taste. You can even incorporate a dedicated cooking compartment, to provide another option on those cooler nights. The classic beauty and practicality of a wood fireplace increases the value of your home to buyers and renters alike.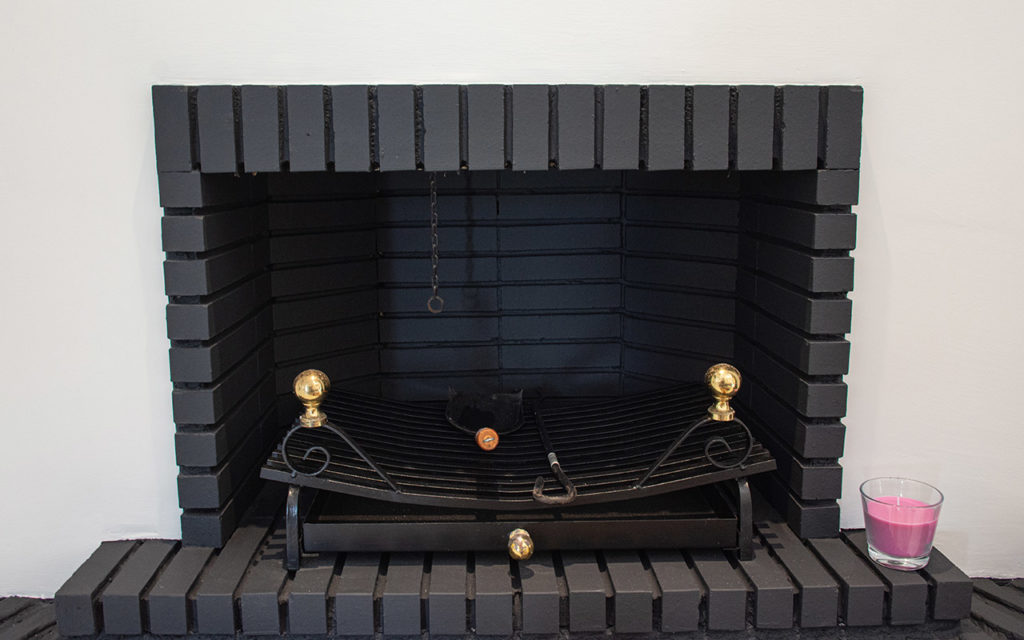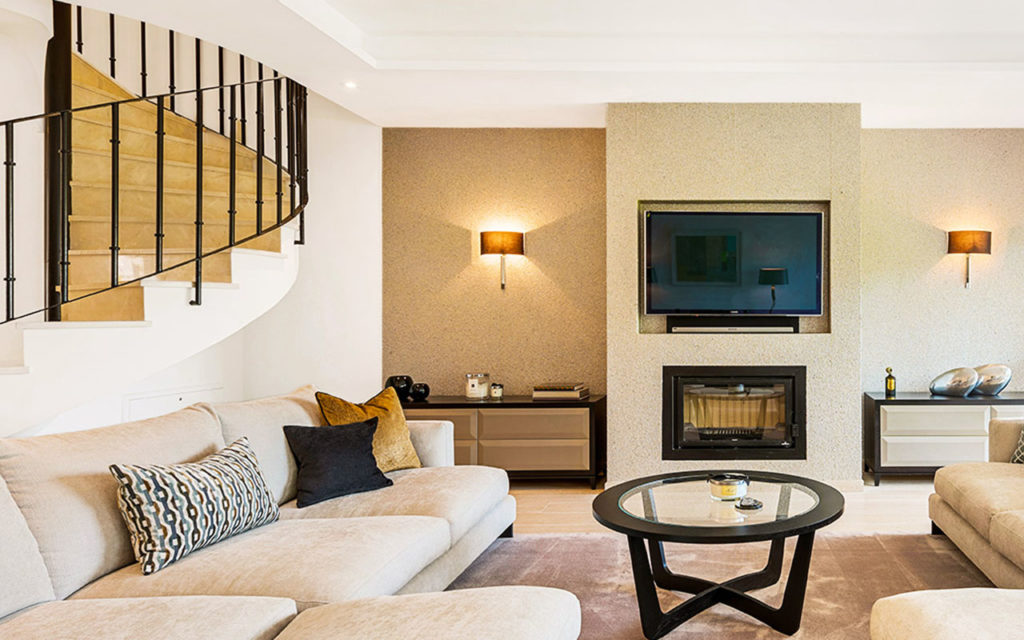 Gas Burning Fireplace
Gas is also a very popular fireplace choice with a much simpler start function. Timber effect versions can create a similar feel as the log burning, but without the need to source fire wood, just connect to your natural gas supply. They can be housed in a built-in hearth or installed anywhere in your home. You also have the choice of ventless gas fireplaces that do not need a chimney, making both installation and use easier than the log fire.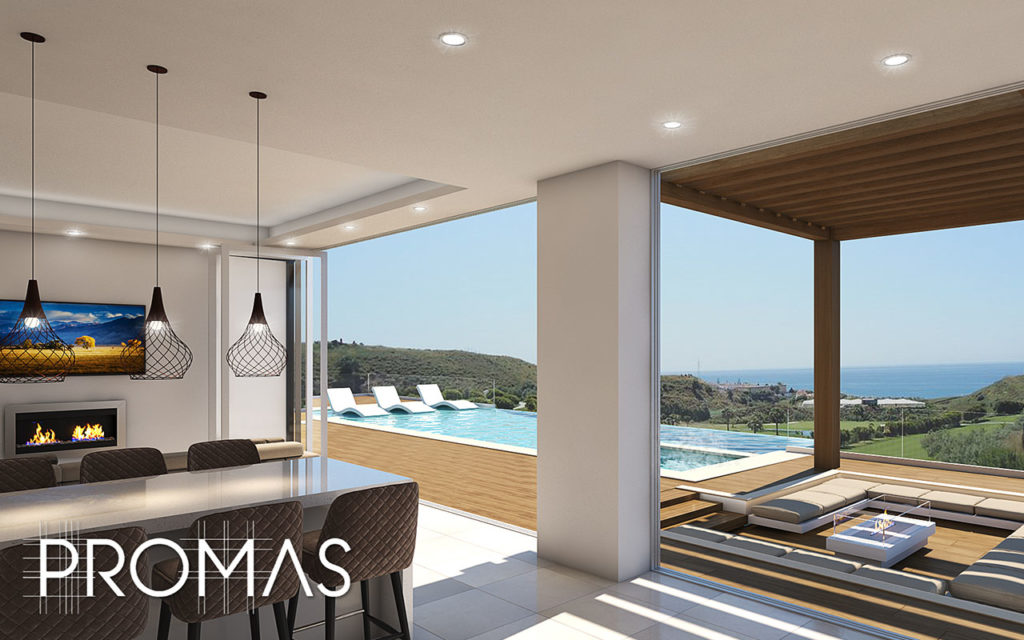 Electric Fireplace
Many of our clients also opt for an electric version, which is the lowest maintenance and best price flexibility. They can incorporate the natural beauty of a fire affect with a more sleek and modern appearance, and often have a stone burn effect. Although they generally do not offer as much heat as log or gas fires, they are safer and easier to use and install.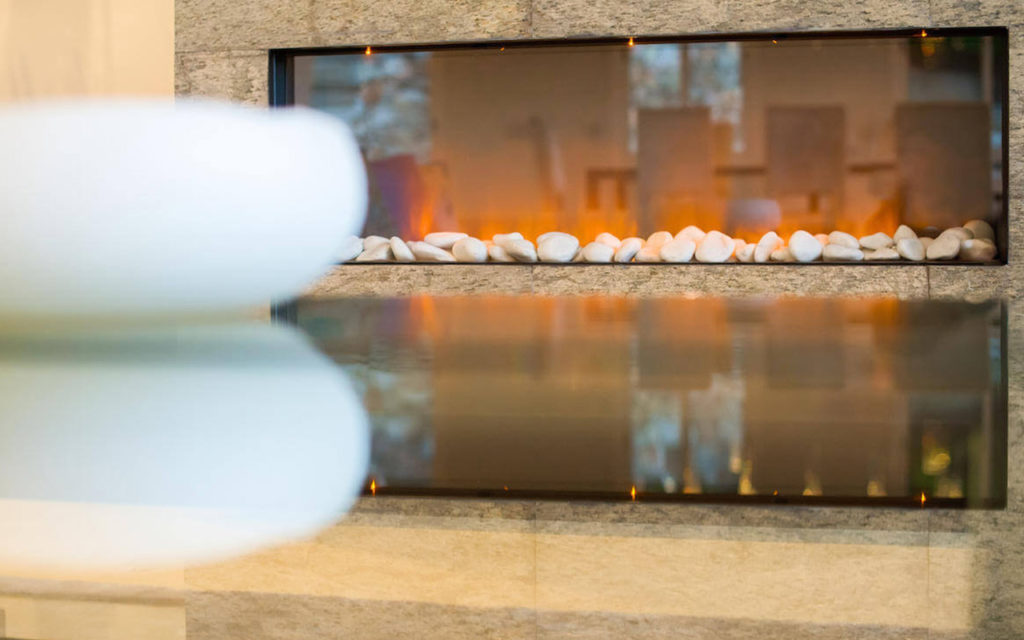 Ethanol Fireplace
Another modern option is the ethanol fireplace, that comes in many forms and sizes. The ethanal fireplace is the easiest to install and most portable, however is mostly for aesthetic effect since they do not let off much heat. Still, these are trendy and affordable options to have a fire effect anywhere inside, or outside your home. The beautiful ethanol outdoor fireplace in one of our projects below creates the perfect ambience for relaxing outside on a cooler evening.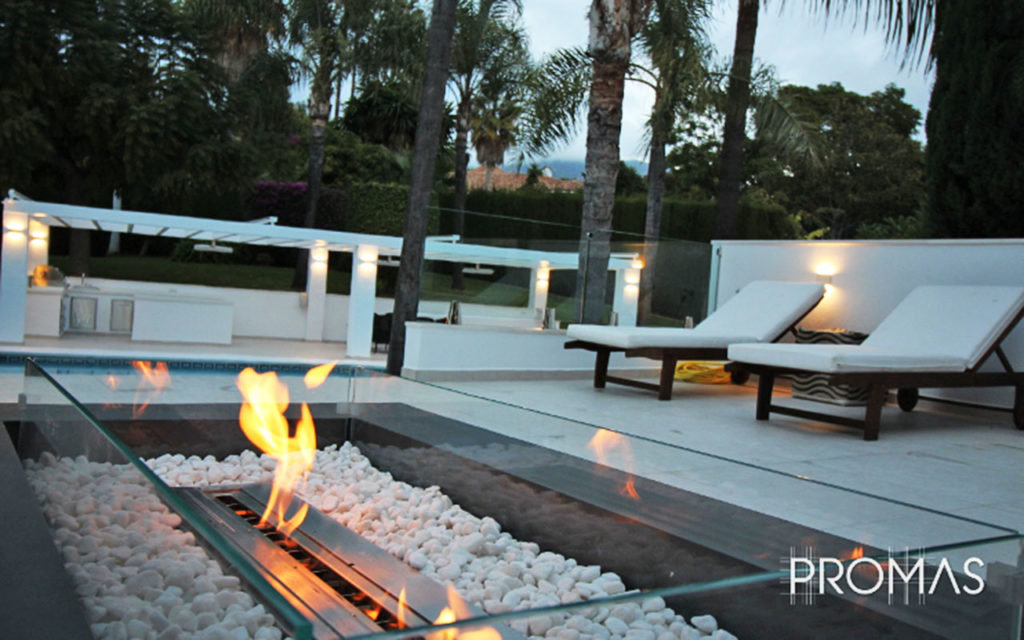 ProMas Renovations
When refurbishing your home on the Costa del Sol, ProMas have the perfectly suited team of dedicated individuals to advise, design, build the right fireplace for you. Best of all, we will create 3d designs for you to visualise your new space before works start. If you´re thinking of building or upgrading your home around Marbella, Mijas or Benahavís we´d love to hear from you.