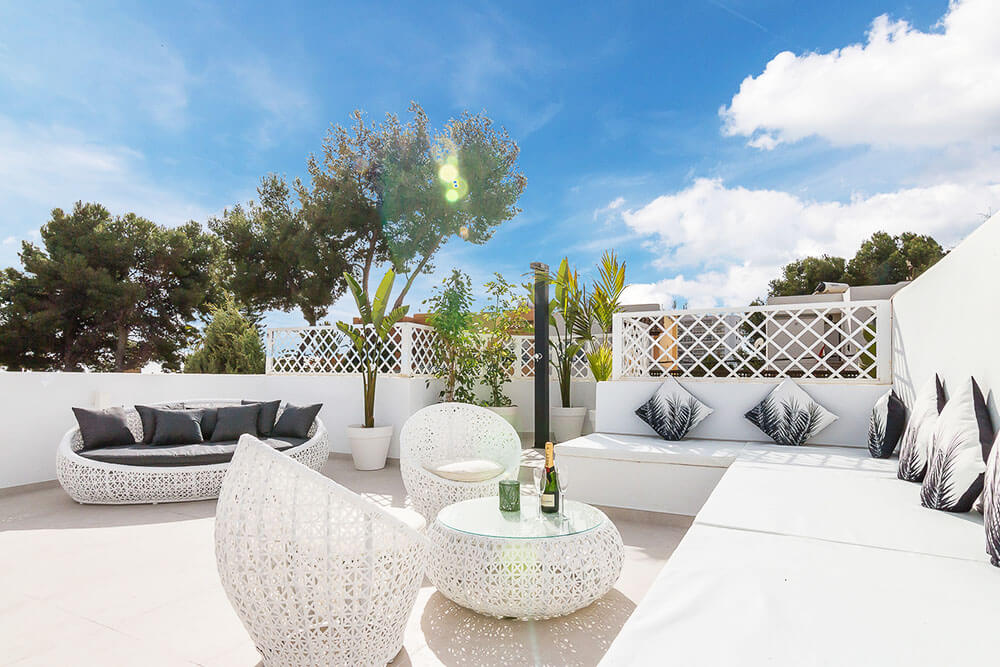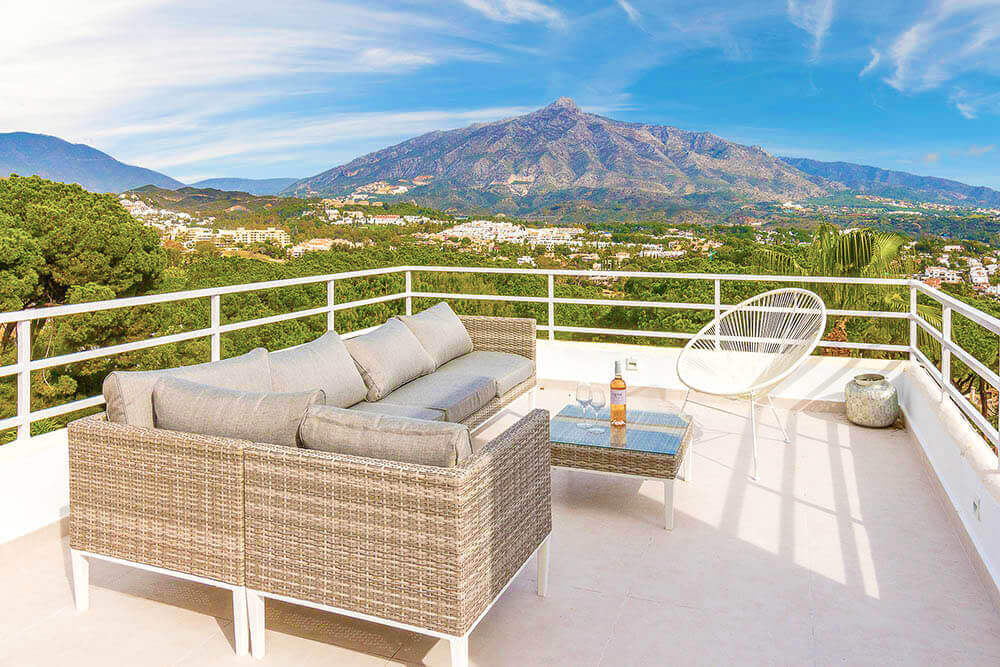 ProMas building love turning rooftops or balconies into beautiful relaxing sanctuaries here in Marbella.
Rooftops often have the best views in the house, so it makes sense to invest in fulfilling their potential. We have the expertise to create 3D renders so you can see the outcome and make informed decisions before starting construction. In our Villa el Real project, we completely redesigned and refurbished the rooftop to create this fantastic new chill out zone. With just a bit of love and attention we transformed the tired space into a piece of heaven on earth.
Check out our Magna Marbella project, where we also designed and renovated the rooftop on a limited budget. It is now a perfect little chill out area with an outdoor shower to cool off in the summer months. More happy customers!
We also completed a wonderful rooftop refurbishment in San Pedro, including the installation of a jacuzzi and an outdoor kitchen. Imagine all the hours that can be enjoyed now that construction is completed.
Refurbishing luxury rooftops is one of our passions here at ProMas Building. Contact us if you are interested in reforming your underutilised space in the Costa del Sol, Marbella or Mijas.
Scroll through our galleries on completed projects and 3D designs below.