With the warmer months just around the corner it´s a great time to start thinking about any building or renovation works to be finished for this summer. Although thinking about swimming may the last thing on your mind at this time of year, we thought we´d get you inspired by looking at some of our favourite pool features to transform your garden into the perfect sanctuary.
1. Pool Chair
It may seem just a tad too luxurious, but sitting in a comfortable pool chair sipping a mojito may just be the best way to spend those squelching lazy summer afternoons at home. Although you will probably need to look beyond your local pool shop to source these seats, they are well worth the search and add a resort like feel to any home pool.
2. Water Feature
This is one of the most flexible type of pool features available and come in so many forms that we easily could write a blog on water features alone. Water feature options include:
waterfall trickling down into the pool
interactive water wall that you can stand under and feel the water flowing over your head (this is an amazingly relaxing feeling that also massages your shoulders)
water curtain flowing down near a surface
sconce or statuary streaming water from the pool wall or statue
bubbler coming up from inside the water
deck jet flowing from the floor surrounding the pool
mist system that creates mist or fog effect, helping to reduce temperatures further
There are endless options for water features available for the picking. When deciding which would best suit your pool, it´s wise to think about the visual effect and feeling that the feature gives, as well as the practicality of how you will use it. You want it to match the style of your home and outdoor area, but also a feature that you really love – in terms of sound, functionality, and visually affect your indoor and outdoor areas.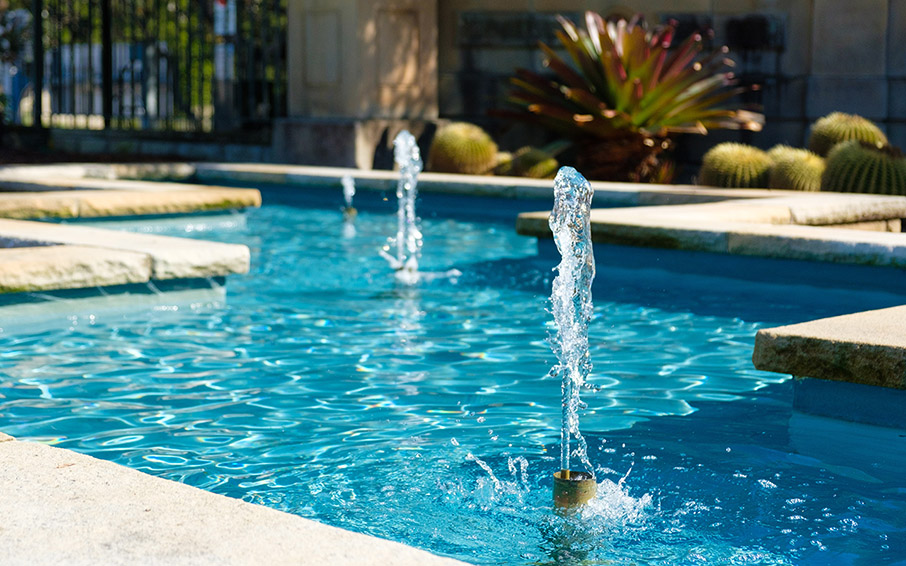 3. Endless Pool or Current Generating Machine
Not to be confused with the infinity pool, the endless pool has a continual flow that runs through the water that can be adjusted to different strengths. This creates a current that you can swim against, float with or exercise in to make the pool that much more active, and also have an excellent filtering function. You can also install a current generating machine that also creates a flow when you choose, but is less involved than a complete endless pool.
4. Pergola or shade
If you think that you might be spending hours in or by the pool, it could be worth building a pergola or shade above part of the pool or pool area, to provide protection from the sun (or rain). They can be built to suit different styles and purposes, but offer more protection than a sun umbrella or tree. Whether it be an open pergola for lazing by the pool, mostly closed to provide a poolside room, or somewhere in between, there are many options in style and feel and how you want to use it.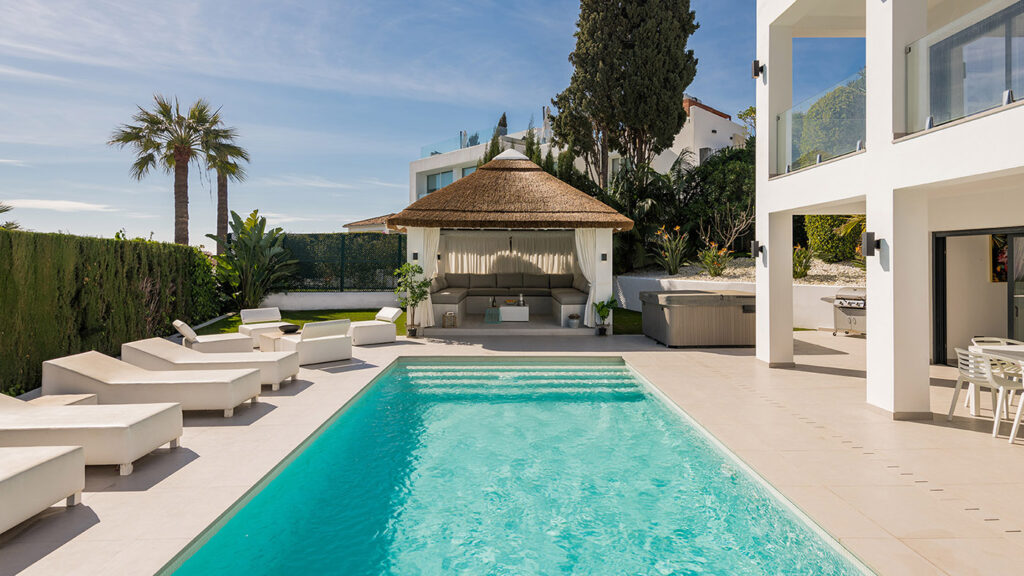 5. Wide stairs
Perhaps sometimes overlooked, wide stairs to enter the pool are a very practical feature that help to make the pool use more flexible. Having stairs along a whole edge or wide area creates built in pool seats that are flexible and allow many people to sit in the water at different levels- you can sit near the edge with your drink on the side and not get in the way of people entering, and therefore makes entering the pool that much more enjoyable and is worth doing unless there is a reason you prefer not to.
6. Spa jets and/ heated pool
Whether they be inside the main pool, or in a separate little area created for lazing around, spa jets are a worthy investment for any swimming pool. They provide a fantastic little massage and make the pool experience that much more relaxing. Ideally you include at least a few of them and in a location that you can sit comfortably so that you can really relax. Of course, a warm spa, hot tub, or jacuzzi allow you to really unwind all year round. Obviously, the same can be said of heated pools- which is also a worthy investment if you want to enjoy the joy of bathing throughout the cooler months.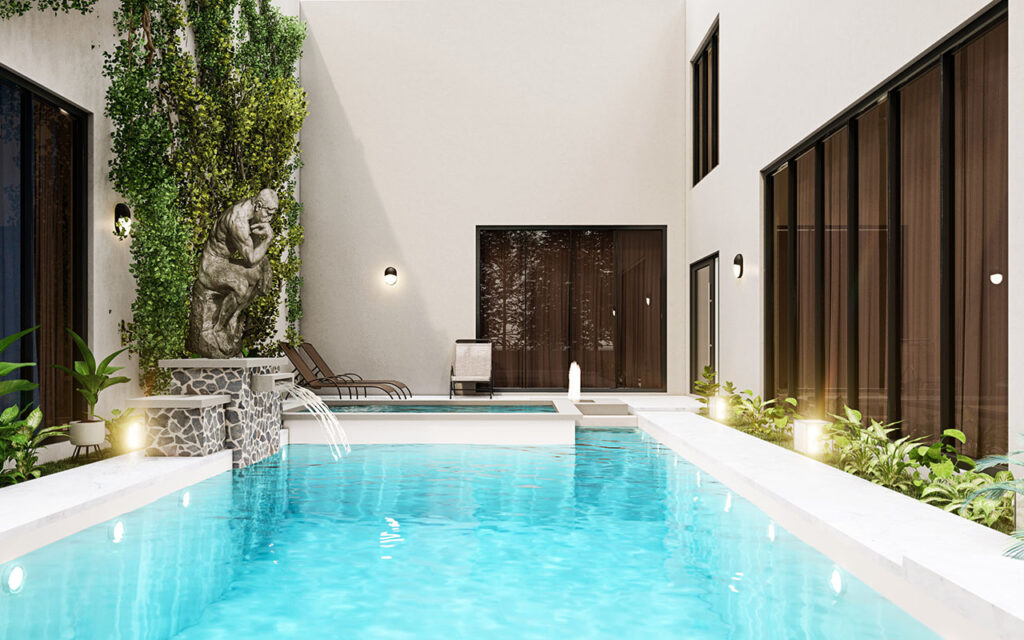 7. Pool Lighting
To highlight your pool in the evening, allow you to see well during evening swims and create an impressive visual effect, pool lighting is a very worthy investment. Whether you want to use various colours, keep it classic, highlight different features, or simply light the space – pool lighting allows you to use your outdoor area more in the evening and enjoy the visuals of your prized pool in the evening. This is one feature you shouldn't miss.
8. Infinity and Lagoon Pools
Also known as infinite edge or vanishing edge pools have at least one side a little lower than the water level so that water continually flows into a catch basin underneath. These are particularly beautiful when you have a view behind the infinity edge, which is visually spectacular, and also works well when the block is split level. These are more expensive than the standard pool since they are always custom built, but create a very luxurious feel for photos or swimming.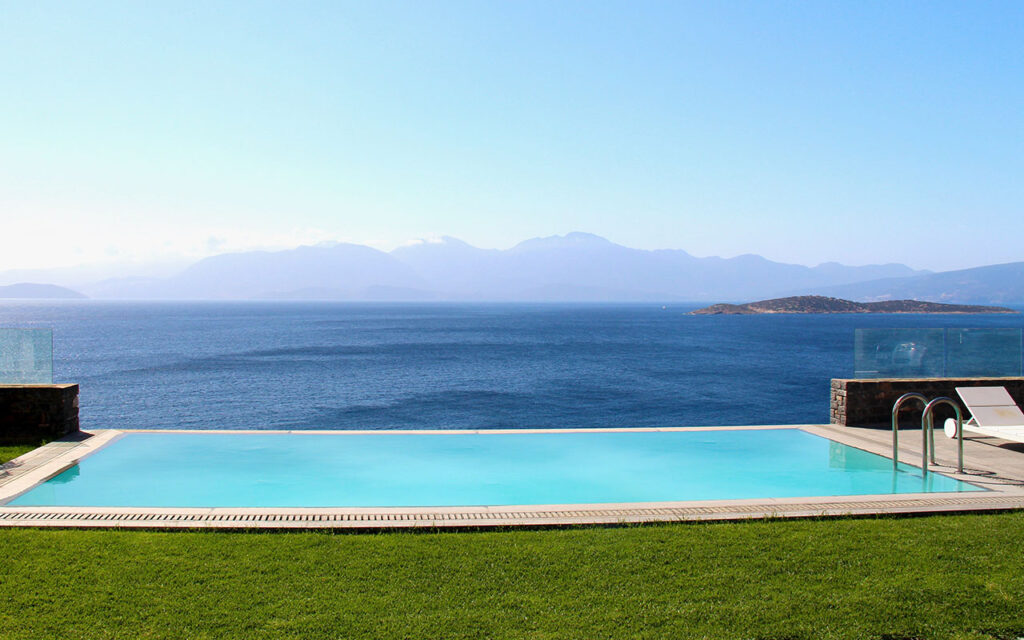 Although it is a completely different thing, a lagoon pool is another customizable option that perhaps works better in a garden setting and therefore is a luxurious alternative to an infinity pool. These are freeform pools that mimic nature, usually surrounded by natural looking stone edges, plants and shrubs and are typically blue, green or stone coloured. For those who like the natural look, lagoon pools are also a lovely choice so deserve a mention here.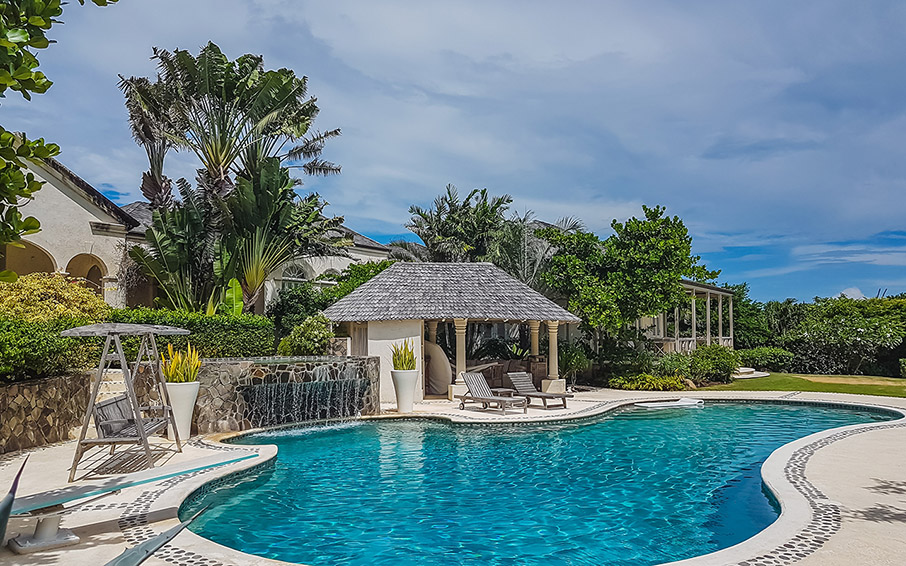 9. Tiles, Stone, Deck or Grass
Sometimes taken for granted, it´s important to think about what surface you would like around your pool. These days, there are endless options for your pool area, including anti slip stone and tiles that naturally stay sufficiently cool not to burn your feet on a hot day. But all these options give a very unique feel and experience for lazing beside the pool so we recommend experiencing various pools before deciding. Decking stays cools, allows for drainage, feels lovely on the feet and gives a tropical feel. Stone and tiles are also classic, and get warm so can be nice if you like the warmth under your feet when leaving the pool- stone is more is classic and rustic, while tiles feel modern and stylish. Grass is great for lazing about in the grass picnic style, if you don´t have poolside furniture and also feels very nice on the feet.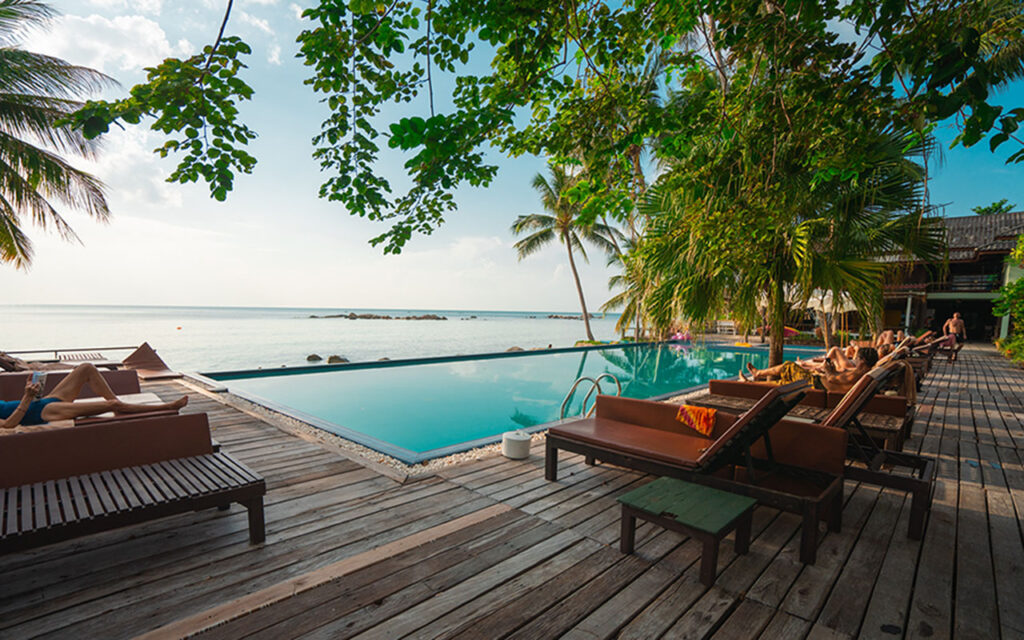 10. Salt Water
Finally, salt water pools are a special luxury when it comes to personal pools. Although it is still chlorinated, it is a different kind using a salt chlorine generator. Despite the extra cost, it is worth the investment since salt water pools are gentler on everything- the skin, hair, eyes clothes, toys and is generally safer and nicer to swim in. It feels different on the skin and just has a softness, although may rust metal elements and limit the kind of other pool equipment that is compatible.
Deciding on the pool for you
We have discussed so many wonderful feature options, that you may be confused about which to invest in. For most people, it comes down to personal preference, space and budget. If you are around Mijas, Nueva Andalucía, Benahavis or Marbella, our experienced team can help you decide which are right for you and your home- designing and building your dream custom swimming pool.