With electricity prices skyrocketing around Europe, government subsidies and technology constantly improving, now is an excellent time to consider installing solar panels on your home. This is especially true in the Costa del Sol, which, as the name suggests, experiences over 300 days of sunshine a year. So what are the factors to consider if you are thinking of installing solar panels? We have researched all the key questions for you to help decide whether now is the right time to install solar panels in Spain.
How much are electricity costs actually rising?
Any comparison of your electricity bills over the last few years should indicate that they have been rising significantly, especially since mid-2021. When talking about prices in Spain, it´s important to note that there are two markets to choose from – there is the PVPC regulated rate that is variable based on supply and demand offered to homes with less than 10kWh, and then there is the free market where the consumer agrees rates with specific providers. Despite various tax cuts and other initiatives, the Spanish government hasn´t managed to keep the PVPC rate down as promised.
According to the national consumer watchdog, Organización de Consumidores y Usuarios (OCU), the average PVPC regulated consumer bill was 949€ in 2021, which is a 41% rise on 2020 average of 675€, and a 18% rise on the 2018 rate. With sharp increases notable from July 2021, the future is bleak for the cost of electricity in Spain.  According to data released by the Iberian Electricity Market Operator (Omie), 2021 was the most expensive year in electricity history with an average of 111.9 € /MWh, which is more than three times more than 2020 average of 33.90€ /MWh, peaking at 383.67€ /MWh on 23 December. Even still, the Bank of America estimates that the average Spanish consumer will pay a total of 475€ more in 2022 than in 2021.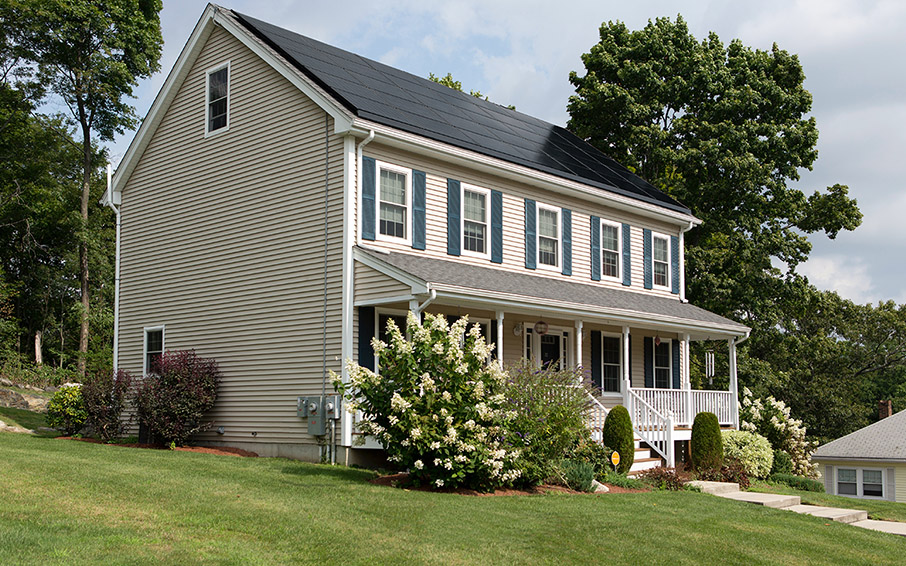 How much do solar power installation cost?
Any internet search will give you various options for local providers, but big players such as Worten, Media Market, Leroy Merlin and Ikea now offer solar products too. Due to increasing numbers of producers and providers, prices of solar panels continue to drop and range from 400 to 800€ per square metre. Factoring in materials and installation, you can expect around 5,000€ for a small house, 7,000€ for a medium or 11,000€ for large home- give or take depending on different providers. Beware that efficiency of the panel may vary with price so it´s important to consider all factors before deciding on a company, including:
Is the estimate for installation free? This is not the same as being deducted off the installation price should you choose that company.
How often and what is the cost of maintenance?
Do they provide all the paperwork so that your panels are legally registered?
Do they manage all the paperwork and request grants from relevant authorities?
How long will installation take and when can they schedule it?
Would you be locked in with specific energy provider/s?
What is their expected lifespan and guarantee?
What is the efficiency of the panels and the system, how much energy can it produce?
What are the maintenance requirements to keep the guaranty valid?
As a part of a broader clean energy agenda, last year the Spanish government also introduced the Next Generación program that offers various grants to subsidise the cost of installing solar for panels for households, businesses and public entities alike. This program committed 660 million euros (expandable to 1,320 million) until the end of 2023 or until funds are depleted. For most residential installations with peak power of less than 10kWp, the aid is about 600€ per kWp of installation, and 490€ per kWh in the battery. These are considered to return up to 40% on the initial cost, making solar options even more cost efficient for consumers. Many providers also note that the cumulative effect of more consumers installing solar will also bring down market prices by reducing demand and increasing supply (by individuals who trade their excess electricity back to the grid).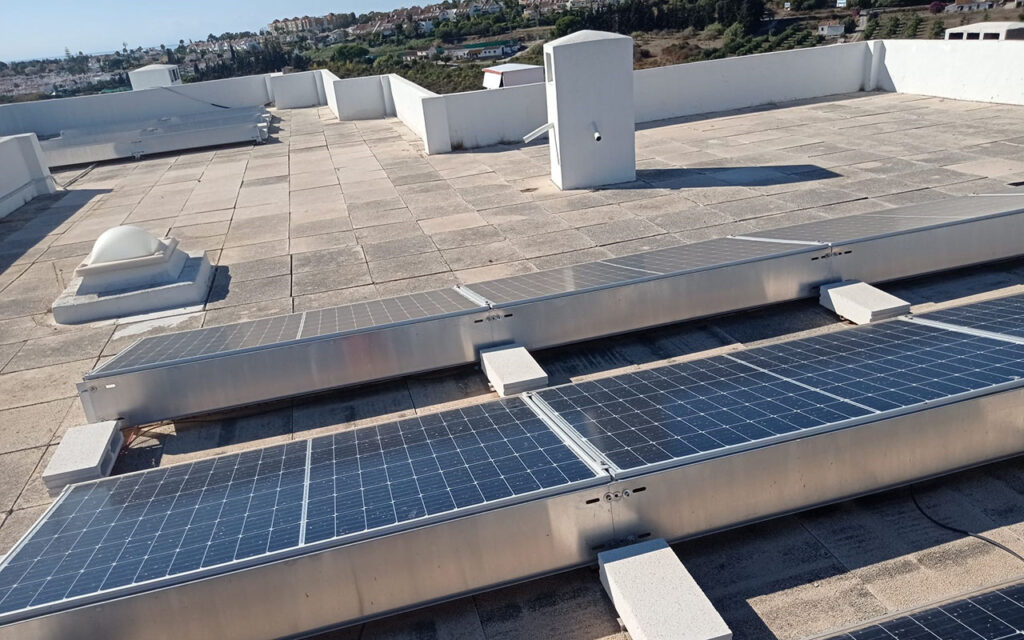 Are solar panels worth it?
Of course, this is the key question that we all ask- are the benefits worth the cost of installing solar panels in your home. The answer is- in the long term, definitely yes. However, the actual figure isn't a simple calculation since it depends on how many panels you install, changes in electricity prices, the company you install with and how much energy you use.
Various 2021 studies estimate that solar panels can save you up to 50-80% on your energy bills, and that an installation for a 100m2 semi-detached house could cost around 5,000€ to install and save you around 500€ a year in electricity, noting that each panel can generate about 500-600kW/h per year. Past studies indicate that it usually takes 5-8 years for the cost of the panels to be paid off with electricity bill savings. Of course, this period will shorten as energy costs continue to rise and developing technology and competition makes solar panels more and more cost effective, and also factoring current grants offered by the government. Most solar panels have a 25-year life span, so once paid off, offer substantial financial savings for up to 20 years.
If you are green minded and want to reduce your carbon footprint, solar panels also provide this communal benefit. Although for those who can´t invest upfront, this could also be achieved by choosing an electricity provider that only uses renewable energy- which for the same reason are becoming increasingly competitive in the market.
What about maintenance?
Because they have no moving parts, solar panels require very little maintenance. Most companies recommend an annual service to ensure that the panels are in right working order to maximise efficiency throughout their life. As we suggested above, it´s wise to ask about the frequency, guaranty requirements and cost of annual services when obtaining quotes for your panels.
Is solar power for self-consumption taxed?
Legislation that was introduced in 2013 to tax solar power for self-consumption was scrapped in 2019, and the Spanish government is working towards encouraging green energy. In fact, as stated above, the Next Generación program offers various tax offsets and grants to aid in the cost of installing solar power. In addition to partial returns of installation costs, the government also offers discounts and bonuses in municipal property tax (IBI), income tax, as well as construction (ICIO) and regional tax. So, no- installing solar power offers tax benefits rather than increased tax obligations.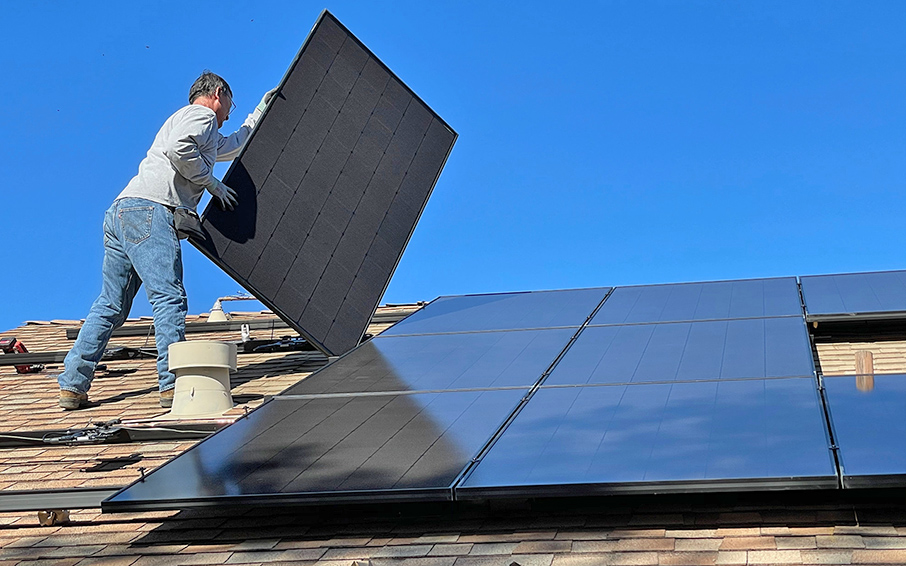 Should you connect to the grid?
After legislation changed in 2019, making it optional whether to connect to the national electricity grid, most owners still continue connect to it. That´s because connecting to the grid offers some key benefits that are worth considering: you don´t need to buy your own batteries to store your unused power, you can choose to trade your excess electricity back into the grid, and can also use electricity from the grid when you don´t produce enough. This gives you have the option of just installing what you can and adding to it in the future, and also sharing and contributing to the national supply.
Alternatively, being off the grid means you are completely self-sufficient and don´t have to worry about electricity bills at all, or the physical logistics of connecting. This is particularly attractive for rural or remote properties. Obviously, this is a greater investment as you will need to ensure that you have enough panels for your energy needs, as well as batteries to store the energy efficiently.
Should you go solar?
It´s clear that if you have sufficient sunny roof space and you are looking to save on electricity in the long term, solar panels are a worthwhile investment. Not only that, you can rest assured that you are doing your part for the environment.
If you are in Costa del Sol and considering doing building works or reforms, our experienced team can work with you transform your ideas into a finished product that you love. We tailor our services to our clients' needs, and can design and manage the whole project for the clients that want a quality smooth-running project that meets all their objectives. For those that are ready to make the switch to solar, we can also source and install good quality solar panels that suit your needs.