The Costa del Sol, with its sun-drenched beaches, vibrant atmosphere, and luxurious lifestyle, is a coveted destination for those seeking an unforgettable summer getaway. From glamorous beach clubs to high-end dining establishments, the Costa del Sol offers an array of stylish venues where you can immerse yourself in the region's beauty and indulgence.
In this blog post, we unveil the top 10 places to enjoy the Costa del Sol in style this summer, ensuring a truly memorable experience that epitomizes luxury and sophistication. With our guidance, you can immerse yourself in the region's beauty, embrace its vibrant atmosphere, and create unforgettable memories as you bask in the luxury and sophistication that this famous coast has to offer.
1. Marbella Old Town:
Marbella's Old Town is a charming neighbourhood that beautifully combines historical charm with modern elegance. Stroll through narrow cobblestone streets adorned with vibrant hanging flowers and discover boutique shops, art galleries, and stylish cafes. Visit Orange Square (Plaza de los Naranjos), the picturesque central plaza lined with charming restaurants and bars, offering a delightful ambiance to savour a leisurely lunch or sip a refreshing cocktail.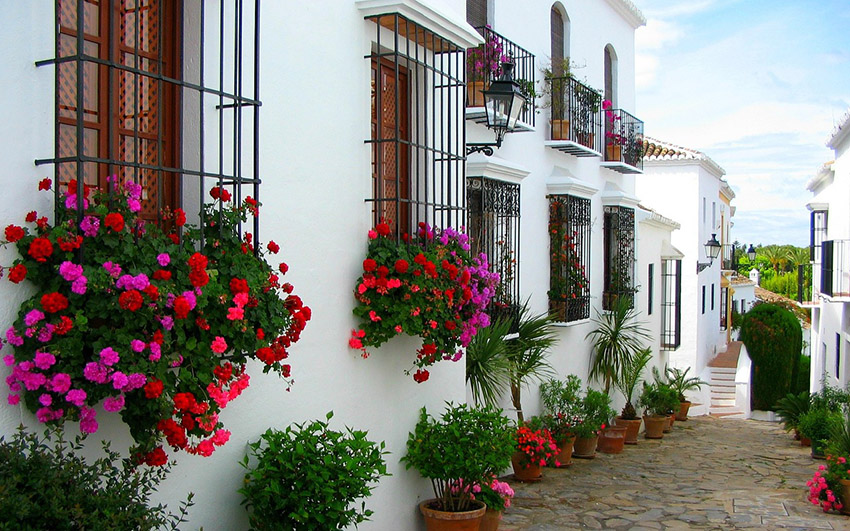 2. Puerto Banús:
It is common knowledge that Marbella´s Puerto Banús is synonymous with luxury and glamour, making it a must-visit destination on the Costa del Sol. Explore the exclusive marina lined with luxury yachts and indulge in high-end shopping at designer boutiques such as Gucci, Louis Vuitton, and Hermès, as well as the Spanish department store that has everything, El Corte Inglés. Enjoy a waterfront meal at one of the trendy restaurants that look onto the famous port. Afterward, immerse yourself in the vibrant nightlife at the various high end beach clubs and stylish lounges.
3. Puente Romano Beach Resort:
This complex of boutique hotel and apartments is what put Marbella on the map. Translating to "Roman Bridge" in English, this iconic landmark dates back to ancient times, believed to have been built during the Roman Empire's reign, is now surrounded by 5-star facilities, restaurants and bars. This luxurious resort town is renowned for its glamorous lifestyle, intimate swimming pools, patios, and vibrant nightlife. For travellers seeking a mix of culture and leisure, a visit to Puente Romano becomes an integral part of their Marbella experience. Better still, stay here to experience the ultimate in famous Marbella Golden Mile holidays.
4. Marbella Club Hotel:
Just east of Puente Romano is the luxurious Marbella Club Hotel and facilities. Offering the best in modern wholistic relaxed style and services, this is the ultimate beach club, spa and 5-star accommodation in the heart of Marbella- resembling the perfect home away from home. Whether you can stay or not, you can access hotel facilities, beach club and spa for a touch of luxury with Marbella´s most sophisticated visitors.
5. East Marbella´s Top Chiringuitos:
Famous for it´s gorgeous endless beaches bordered by sand dunes and quality chiringuitos (beach restaurants), the eastern hub of Elviria offers an array of beautiful chiringuitos to eat in style.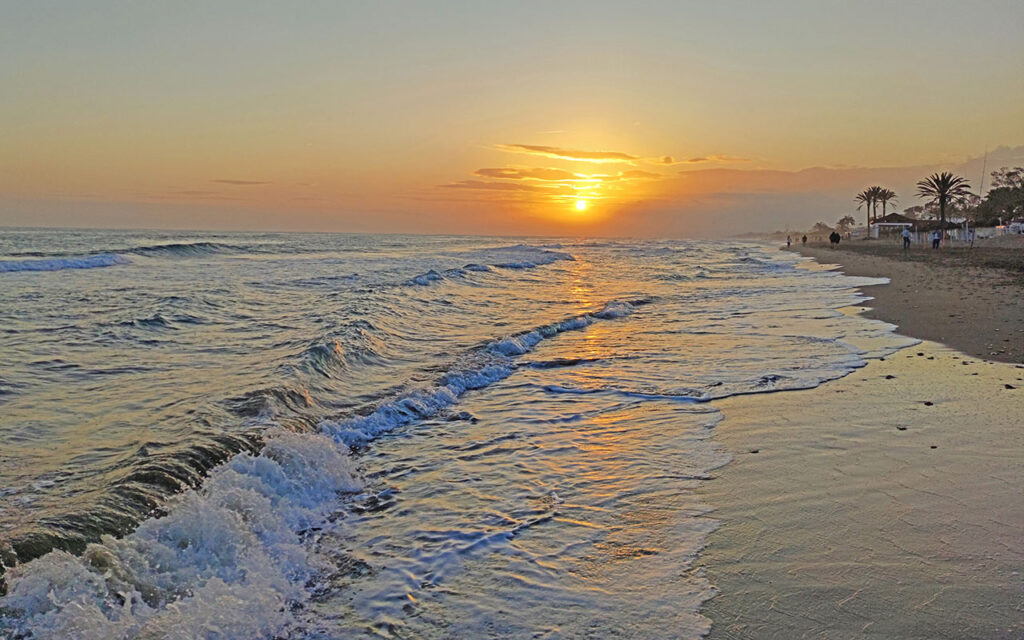 In Marbella´s east is the iconic beach restaurant Luuma, which offers a simularly elegant beach relaxed feel as Marbella Club. It offers lovely modern fusion food in a gorgeously charming environment, filled with beautiful natural inspired details.
A local Spanish favourite, Aqui te quiero ver (which translates as ´this is where I want to see you´) is the ultimate stylish Spanish chiringuito specialising in typical Spanish fish, paella, espeto and all the classics in a gorgeous beach side location- nestled between dunes. They don´t reserve in the terrace so get there early to secure your table.
We should also mention El Laurel and Perla Blanca, a little west of here also offer lovely Spanish food but tend to be a little more touristy- although still worth a meal. Honestly, you can just pretty much just walk along this stretch and take a pick of which most appeal to you visually.
A modern institution in itself, the Beach House offers delicious modern fine dining in a bustling sandside location. They have fantastic live music on weekends and a funky evening atmosphere, as well as frontal sea view accommodation, so it is well worth a visit if any of that suits your fancy.
6. La Cala Golf Resort:
For golf enthusiasts seeking a luxurious experience, La Cala Golf Resort is a paradise nestled in the hills of Mijas Costa. This renowned golf destination features three championship courses surrounded by breathtaking scenery. Tee off amidst lush fairways, undulating greens, and stunning vistas of the Costa del Sol's coastline. After a round of golf, unwind in the resort's elegant clubhouse or indulge in a relaxing spa treatment.
7. Finca Cortesin Beach Club:
Finca Cortesin Beach Club, located in Casares, offers a refined beachside retreat for those seeking tranquillity and sophistication. Lounge by the infinity pool overlooking the sparkling Mediterranean Sea or relax in the plush sunbeds nestled in the beautifully manicured gardens. Indulge in gourmet cuisine at the beach club's restaurant, known for its fresh seafood and Mediterranean flavours. This exclusive beach club provides a serene and stylish setting to unwind and soak up the Costa del Sol's charm.
8. Michelin-Starred Dining:
The Costa del Sol is a culinary paradise, boasting several Michelin-starred restaurants that cater to discerning palates. Treat yourself to an exceptional dining experience at one of the local Dani García restaurants in Marbella, where innovative cuisine meets artistic presentation. Or visit Skina in Marbella's Old Town, offering a gastronomic journey through traditional Andalusian flavours with a contemporary twist. Indulge in exquisite dishes crafted by talented chefs, accompanied by impeccable service and elegant surroundings. Check out our previous blog about other fine dining locations in Marbella. https://promasbuilding.com/blog/marbellas-famous-high-end-restaurants/
9. Enjoy the Paseo Maritimos:
Famous for its beaches, the Costa del Sol has many lovely paseo maritimos (beach promenades) to offer. Of course, the most famous of all is the Marbella Golden Mile that is the stretch of coastal walk between west Marbella and Puerto Banus, lined with some of Marbella´s most famous beach clubs. It represents a unique and exclusive feeling beach walk where you could spot the rich and famous from around the world.
Marbella Paseo Maritimo, just down the hill from the old town offers a very lively paseo maritimo, that is jammed packed with restaurants, cafes, bars and ice cream locations. What makes the above two unique is that they are separated from the road so there is no road noise.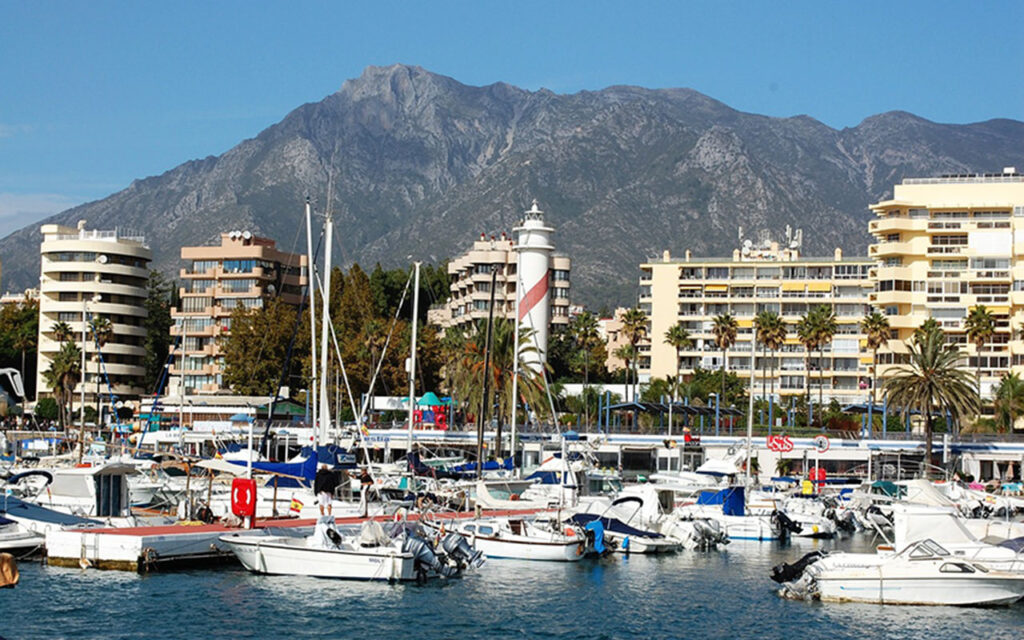 Although you can enjoy Paseo Maritimo in almost any Costa del Sol beach- Benalmadena, Fuengirola, La Cala de Mijas or Estepona (the latter three also have quite quaint pedestrian old towns attached to them). For example, the very long golden beaches between Cabopino and Marbella allow you to walk for kilometres along the sand in low tide without (there are a few points that get disconnected in high tide). Cabopino has a short but renowned timber boardwalk that weaves through the untouched dunes, and there is also a boardwalk connecting Calahonda to Cabopino in the east- also lined with lovely chiringuitos and restaurants.
10. Málaga Historical Centre:
While Costa del Sol often only refers to the area between Fuengirola and Estepona, many consider that Málaga also fits into the definition. Either way, if you are visiting this southern sunny coast of Spain, it is definitely worth driving a little more east to spend a day in Málaga old town centre. Here you must stroll through the old town, pass by the cathedral, consider visiting atleast one either Málaga, Carmen Thyssen and/or Picasso museums – that are all fantastic in their own right.
You should also most definitely either visit the Gibralfaro (ancient fort) or Alcazaba (ancient palace), the latter of which can be accessed from next to the ancient Roman Theatre that is next to the most famous Málaga bar restaurant – El Pimpi. Nearby there are many restaurants offering spectacular views of the Alcazaba, Cathedral and some rooftop bars and pools offering views to the Mediterranean.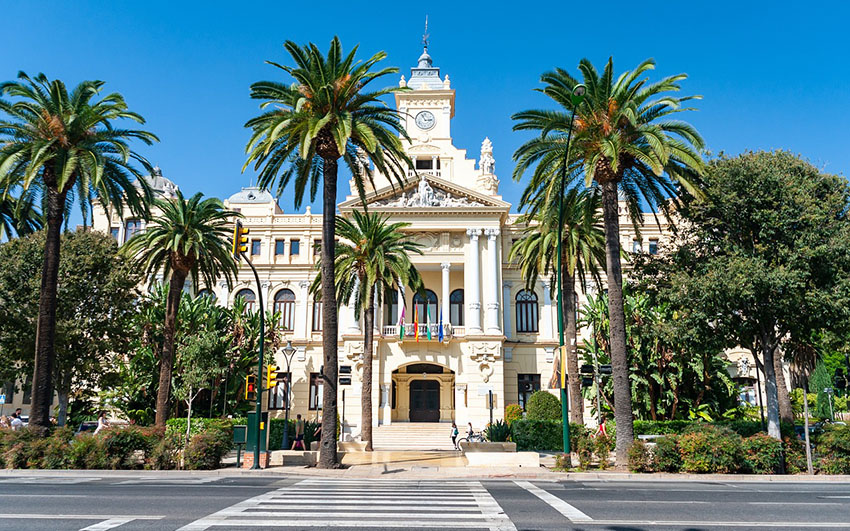 Getting out this summer
The Costa del Sol is a playground for luxury and style, offering a wealth of exclusive venues and experiences that cater to the most discerning of tastes. From the glitz and glamour of Puerto Banús to the tranquillity of exclusive beach clubs and the culinary delights of Michelin-starred restaurants, the Costa del Sol presents a wealth of opportunities to enjoy the summer season in true style.