We all know that a stylish bathroom makes starting and ending the day that much more enjoyable. Obviously, having a practical and comfortable bathroom with a large shower, double sinks, large mirrors, abundant natural light and a standalone bath are the ideal. However, design styles are constantly changing making the choices seem endless. We have put together a list of sophisticated bathroom tastes to help inspire you for your for next bathroom upgrade.
1. Crisp White
For a modern touch and fresh feeling, all white is a timeless style that can be adapted to any taste. Just be careful with plain floors that show every little piece of dust. Instead, always go for at least a subtle pattern to make the clean freshness easy to maintain. While all styles are enhanced by a touch of green plants, this is particularly true for the white bathroom that is really set off with a live plant or two.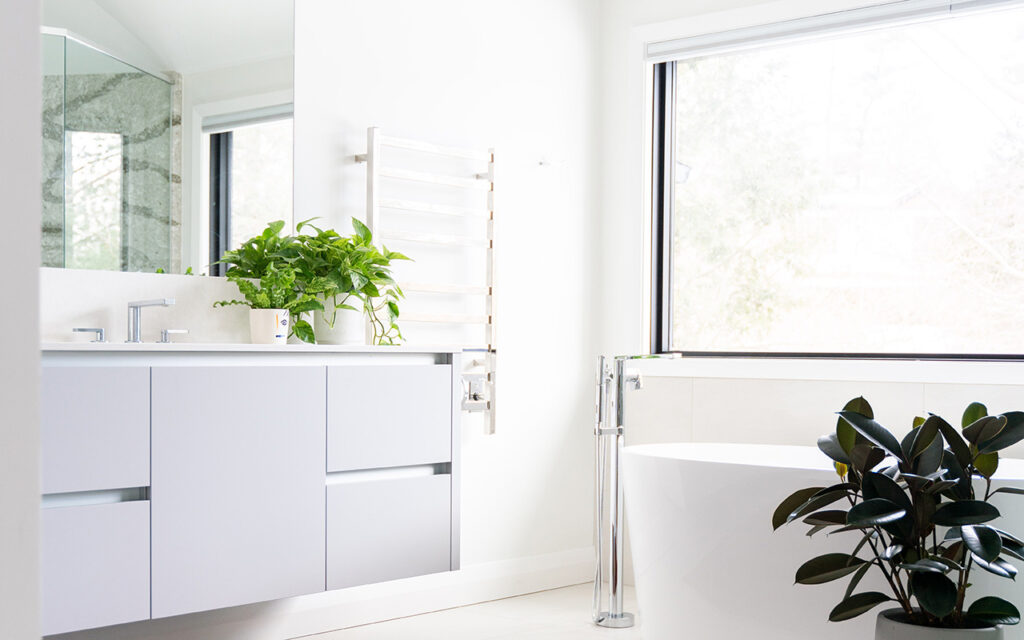 2. Sleek Grey
For the more sophisticated or urban feel, grey is another popular choice that looks great contrasted with black trims, solid whites and light timber. Light greys such as these are easier to keep clean than the white, but still fresh and effortlessly cool for all tastes. These are set off by matt black ascents and taps that are increasingly popular in recent years.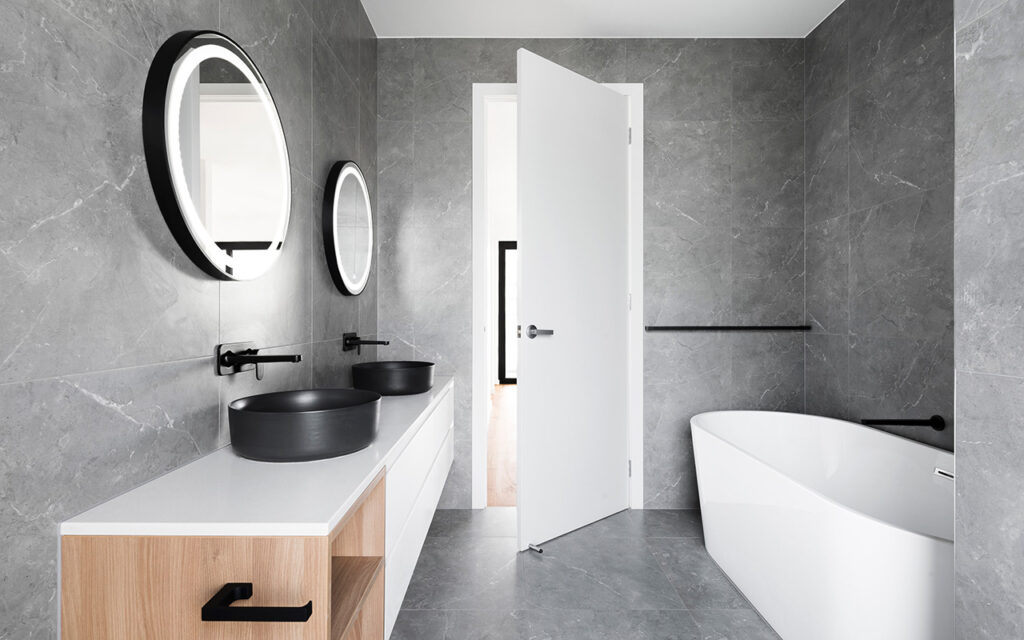 3. Modern Mix
Not too far off the grey colour scheme is the slightly more regal feeling mix of black, white and everything in between along with natural materials such as natural timber and white marbles. This takes the traditional black and white bathroom to new modern lengths combining various timeless materials into an extremely elegant style.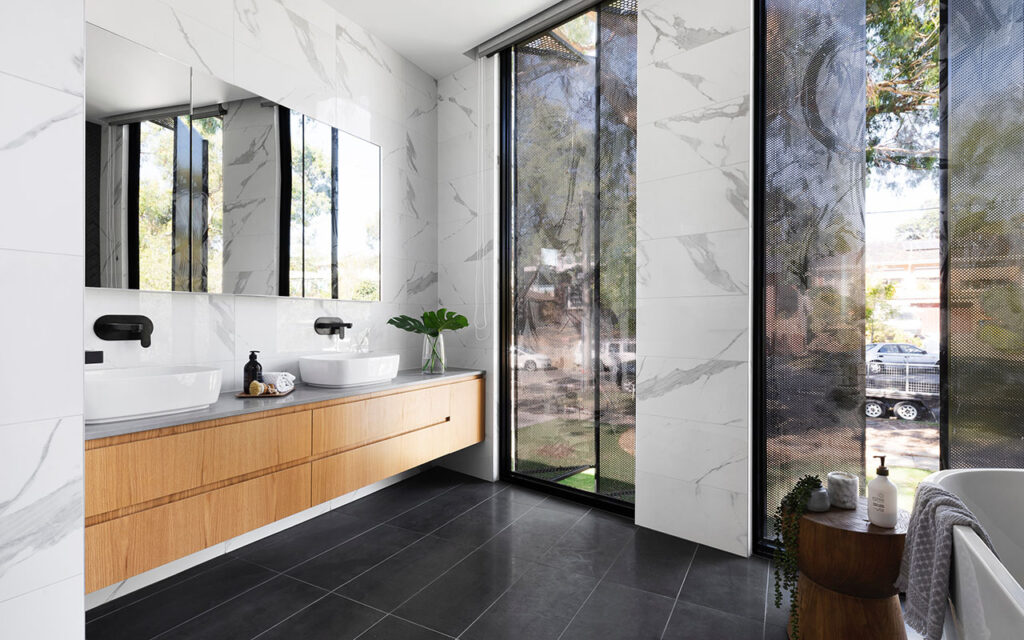 4. Royal Touch
Following on from the modern mix- if timeless marble is your style, this can be set off with touches of gold, brass or copper. With these elements combined creates a very regal feeling that, of course, goes fantastically with white and grey furnishings and make you feel like royalty every day.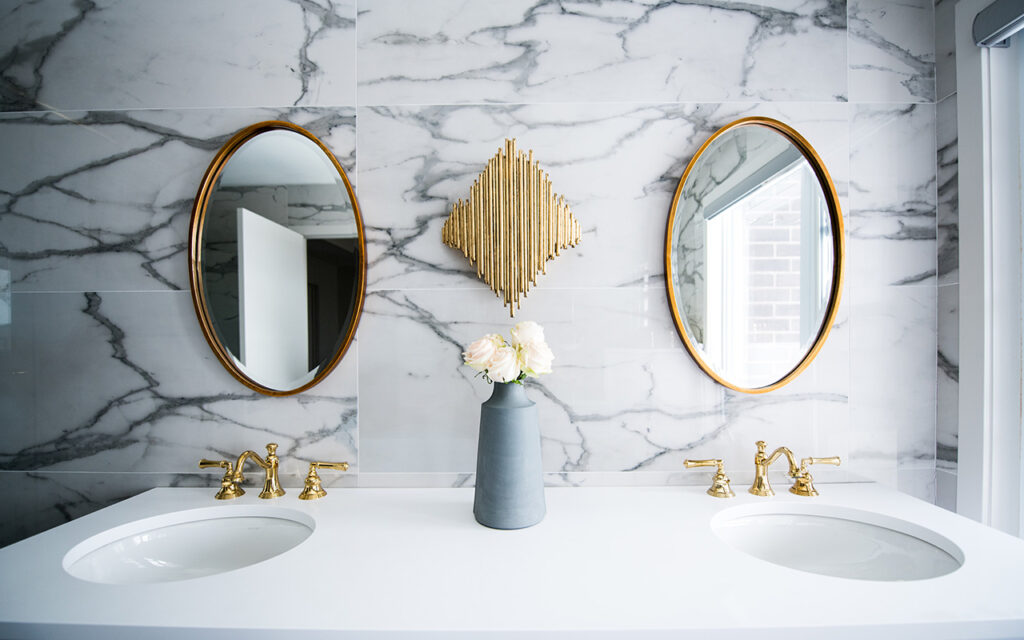 5. Timeless Timber
If you like the traditional style but are not so fond of marbles or golds, there is also the timeless timber and white option. Although you could dress this with any tap and sink accents, brass creates that unique and traditional feel that sets your bathroom out from the rest. The benefit of such a simple choice is that you can decorate with whatever you like, making this a bathroom style that can be adapted throughout changing trends.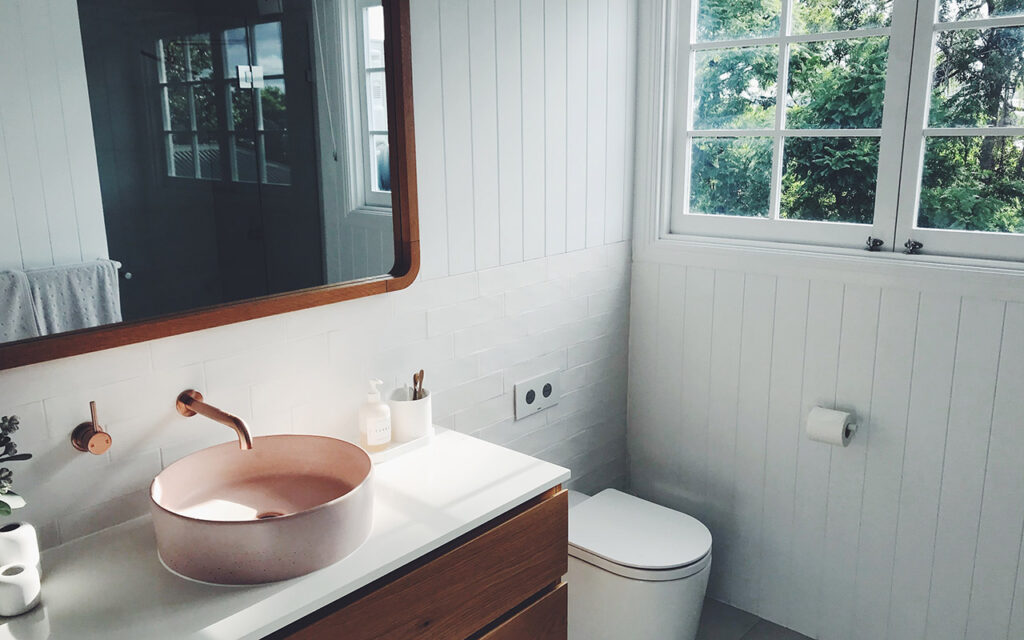 6. Colourful Rustic
Last but certainly not least, is the colourful bathroom through large areas of interesting or colourful tiles or patterns. To keep it timeless, we suggest combining with a plain base colour or timber, and simply adding a one or two featured coloured walls (rather than a few decorative rows of floral or maritime patterned tiles that were popular in previous decades). Bathrooms can also be dressed up with a wallpapered space above the toilet or other wall that doesn't have contact with water. Although not as hardy, wall paper can be easily changed and updated to keep the style modern. Whether the pattern is internationally influenced or retro-coloured tiles, they can add a modern vibrant feel to the space.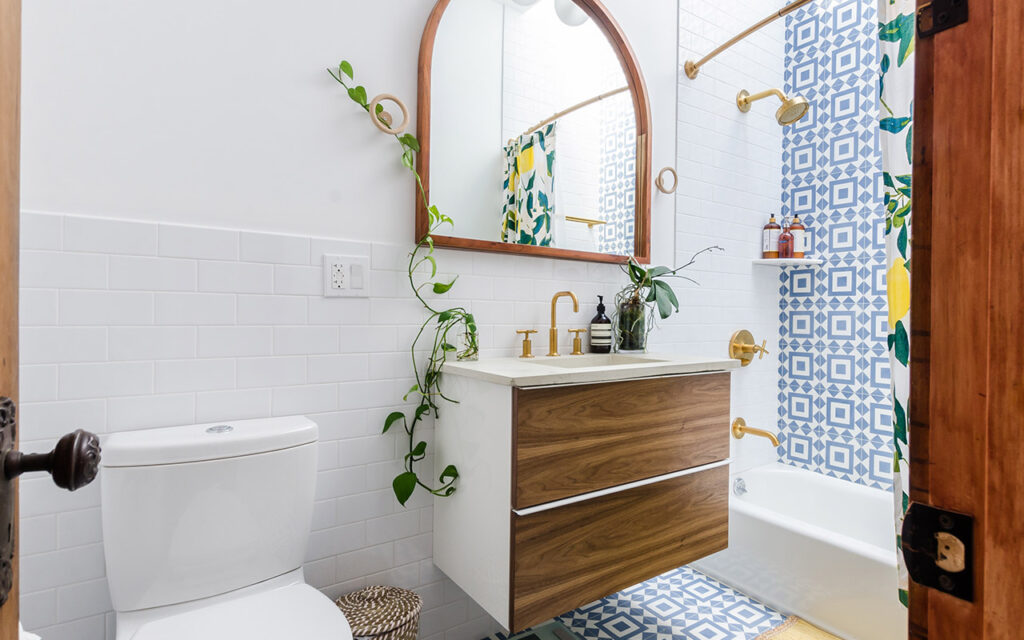 Bathroom reforms on the Costa del Sol
If you are considering undertaking bathroom reforms or any other building works around Marbella, Mijas, Benahavís, Nueva Andalucía or San Pedro de Alcántara, our professional team are just what you need to transform your ideas into reality. We offer quality bespoke services for all types of building works, from swimming pools, to bespoke kitchens, extensions or complete home renovations around the coast.
For the clients who choose it, we also offer full turnkey project services including design, permits, building and furnishings so that you don´t need to worry about a thing. We work to the highest standards, strictly sticking to budgets and timeframes, and also offer 3D visualisations so that you can imagine the outcome before starting works. We´d love to hear from you should you want to discuss any future building projects in the area.