When building or reforming your home, there are so many decisions that you will need to make, perhaps many things that you never even realised were choices. For many people, choosing windows is one those things that most of us don´t give much thought until we need to.
It goes without saying that double or triple glazing is better for both temperature and sound insulation, and most Spanish homes incorporate double glazing as the norm. Similarly, whether or not you have mutins that separate your window into various little squares is a style choice- as is the shape, material, colour and thickness of the frames. To help orientate you when considering windows, we have put together an overview of the window types and materials, along with their benefits and disadvantages.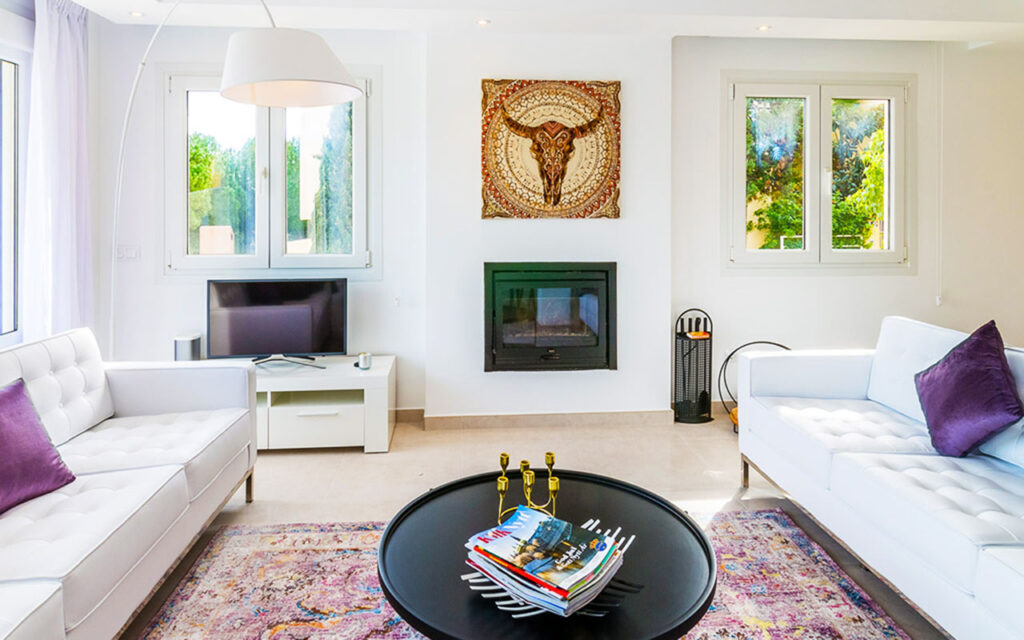 Window Materials
In Spain, there are three main window materials to choose from: timber, PVC (plastic) and aluminium- each having their pros and cons. The classic, timber or wood, has a timeless rustic charm, is versatile since it can be painted in different colours and is considered one of the best natural insulators and is therefore a popular choice. The drawback is that timber is susceptible to mould and rotting in humid climates and therefore requires regular maintenance.
Aluminium has been a popular choice in previous decades, since it is a cheap and durable material. However, it is the worst material for isolation, making it much more expensive to keep your house at the temperature you choose. As such, aluminium windows are becoming less and less popular as other durable well insulating options are readily available on the market.
In Spain, the other common material is PVC, or vinyl. Plastic is a much better isolator than aluminium, and also requires no maintenance- making it the preferred option for most modern homes. Although timber is a better insulator than plastic, many argue that PVC windows and doors actually insulate better because of the better seal. Although not common in Spain, composite window frames are considered the best of both worlds: being a combination of plastic and timber- therefore offering the feel of timber, with the durability of plastic.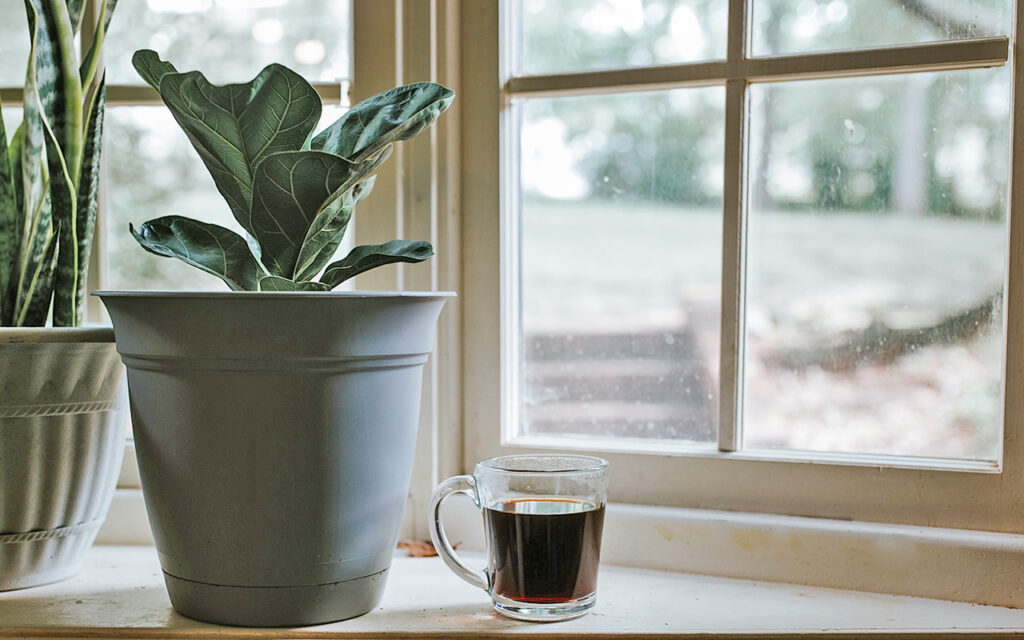 Types of Windows
The other important decision in window choice is the style of window, deciding on which depends on budget, the space, location and purpose of the window.
Although not common in Spain, bay or bow windows are a classic window choice that is suited to period influenced homes. Bay windows typically consist of three window panels, usually with the middle panel fixed, forming a trapezium shape that extends from the main building. Bow windows on the other hand, are usually formed of 5 or more panels that create more of a semi-circle shape.
Both have a traditional feel and can be used to create a window seat or place decorative items in the internal ledge, perhaps with storage underneath. While these windows do have a lovely charm for the right house, they are expensive since the frame is usually custom built and often do not have the same level of sealing, and therefore insulation, as other window types.
Picture Windows or Fixed Windows.
If you have a lot of glass, you may choose these kinds of windows in parts to allow light and views to enter, but don´t need for them to open- that is what makes them ´fixed´ or inoperable. While both are types of fixed windows, picture windows have a thinner frame, while standard fixed windows have a thicker more modern looking frame.
The benefits of these fixed window types are that they have the best seal and therefore insulation, although of course they don´t allow for air flow. They are generally cheaper than operable windows, and might be preferrable for spaces that are located dangerously high or can regularly accessed by young children.
Single or Double-hung Windows.
Hung windows consistt of two panes where at least one slides along vertical rails to open and close. These are common and therefore affordable worldwide and allow good air flow for the open part of the window, while the vertical rails don´t gather as much dirt as horizontal counterparts. The negative is that the large gaps they create can be easy for intruders or children to climb through.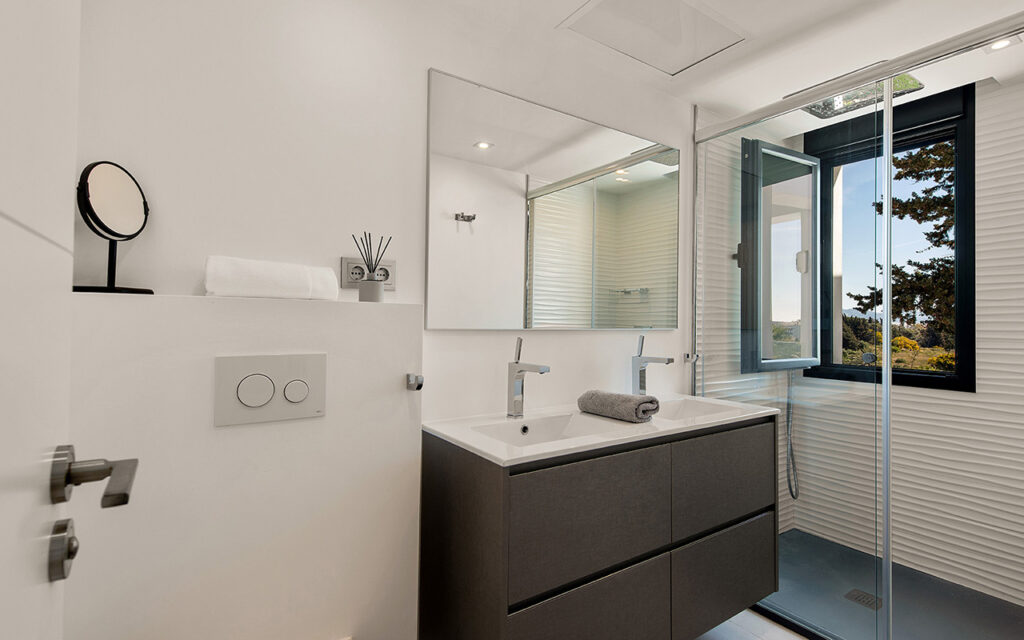 Casement windows are very popular modern choice, including in Spain. These are one panel of glass that swing open on metal cranks like a door. They are considered to keep drafts out better than hung windows, while still allowing you to catch a good amount airflow. Depending on the swing range of your particular window, they sometimes don´t open enough to allow unwanted intruders easy access and therefore can be left open at less risk. For these reasons and the appeal of the uninterrupted panel of glass, these are an increasingly popular option worldwide.
Awning windows also swing open on metal cranks that are fixed on the top of the glass, therefore opening from the bottom like an awning. The benefit of this is that they are difficult for someone to climb through, and also allow you to leave windows open in light rain, since the glass acts as a shield that directs the rain away from the window. The negative is that they do not allow as much as airflow. The same kind of window can also open from the top and be fixed at the bottom, however these are less common since this installation looses the benefits of the awning affect.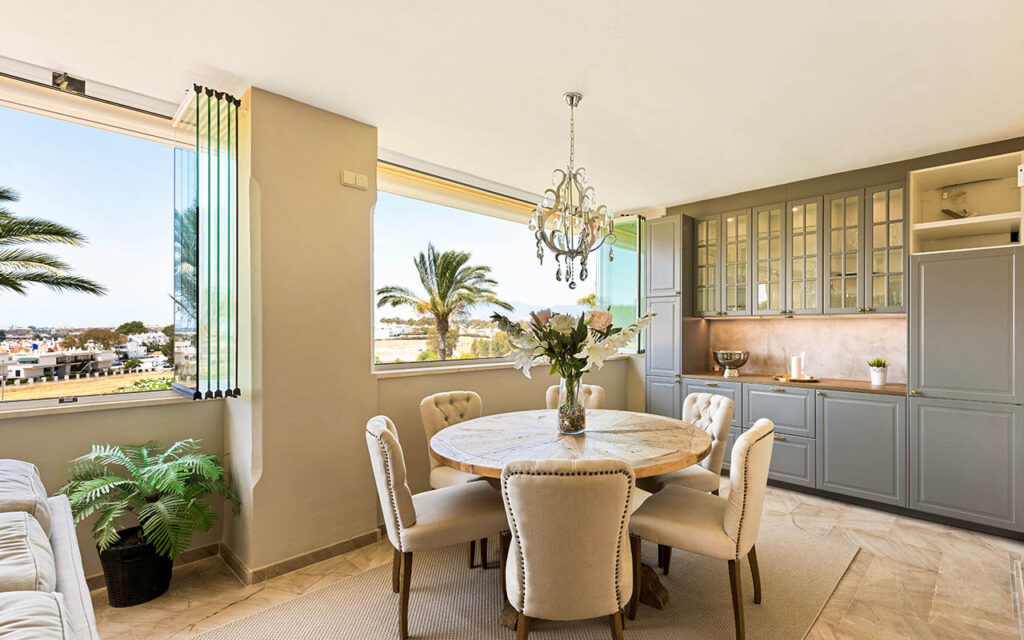 In the south of Spain, there are very many older style homes that have a covered balcony, which homeowners often choose to close off with stacking glass panels to make the balcony more enjoyable in cooler weather. By doing this, they effectively extend the living area of the house to the balcony, and install stacking or bifold windows to make the old balcony a flexible indoor/ outdoor space.
Stacking windows are panels of glass without frames that individually side along a horizontal rail and stack on the side to make the space completely open or closed. Because they don't have frames, these do not keep out drafts or rain very well, and can also seem fragile or difficult to use. For these reasons, these are only used to convert a balcony space and not as the main window to close the house.
Bifold windows and doors are the more reliable alternative to the stacking windows, that have a strong frame thereby offering much better security and insulation. The panels are attached side by side and slide along a horizontal rail to fold in zig-zag form until they form a stack of panels on the side of the opening.
These are very popular to open living spaces up to terraces or gardens to create the very well-loved indoor-outdoor living feel. This allows the living room to be better integrated with the outdoor space, thereby making the space feel brighter, bigger and better ventilated. These are more expensive and easier to break from misuse than the traditional sliding option that we discuss below, although both have the issue of dirt forming along the rail.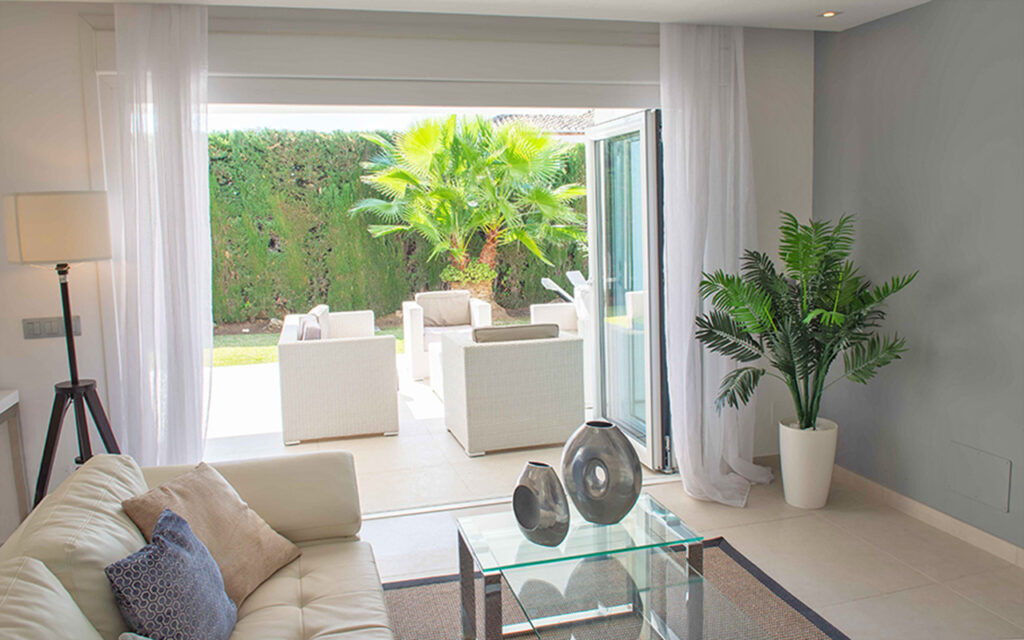 Last but certainly not least, is the timelessly popular horizontal sliding doors or windows. These typically consist of two large panels, where atleast one slides along horizontal rails to stack beside the other panel so that half of the total window space is open. These are sturdier and cheaper than bifold, and readily available, however the they can not be completely opened like the bifold option. Additionally, some cheaper or older models can be very easily broken into by intruders, so sliding options should be carefully considered for their level of security.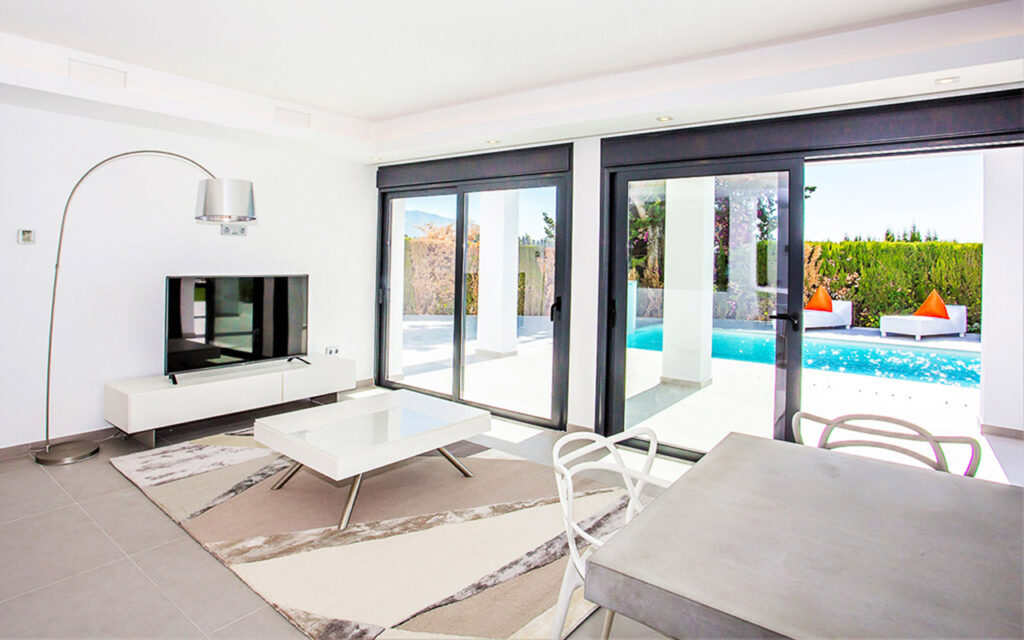 So which windows are right for you?
The window that best suits your space depends on the location of the window, the views and airflow it offers, as well as safety risks, style choice and budget. It is clear that PVC sliding doors are probably the most cost effective in the long run, while other styles offer other benefits that may or may not be worth the investment in your individual case.
When planning your works, your qualified builder will be able to advise you on which would work best for your space, and can also give you an idea of the cost difference between your options. If you are considering undertaking a building or reform project around Marbella, Benahavís or the Costa del Sol, our talented team would love to hear from you to see how we can help you bring your ideas to fruition.