You may have heard people talk about the beauty, varied culture and overall great lifestyle of the Costa del Sol, but perhaps you don´t know the areas well or whether it is a good time to buy. This blog will give you an overview of property market and popular areas on this famous coastline.
The Spanish property market in recent years
In 2021 and 2022, the property market has been steadily increasing in the Costa del Sol slowly recovering since late 2012. Since demand is still booming, it looks to be on the continuous rise. In fact, the Instituto Nacional de Estadistica (INE) has been recording steady increases in house prices of over 1% per quarter since late 2018.
Specifically, the last quarter of 2021 showed the highest increase in this time. In some places, prices have risen so substantially that some homes have increased in value more than 20% in the last year. With continuing demand for both new and resale properties, this does not appear to be slowing down any time soon. If you want to know more specific market trends, it´s best to discuss with agents in the particular areas you are considering buying.
Below is an overview of the popular areas where you might want to buy- whether it be for a primary residence, holiday home or investment property- moving from Estepona in the west to Mijas in the east.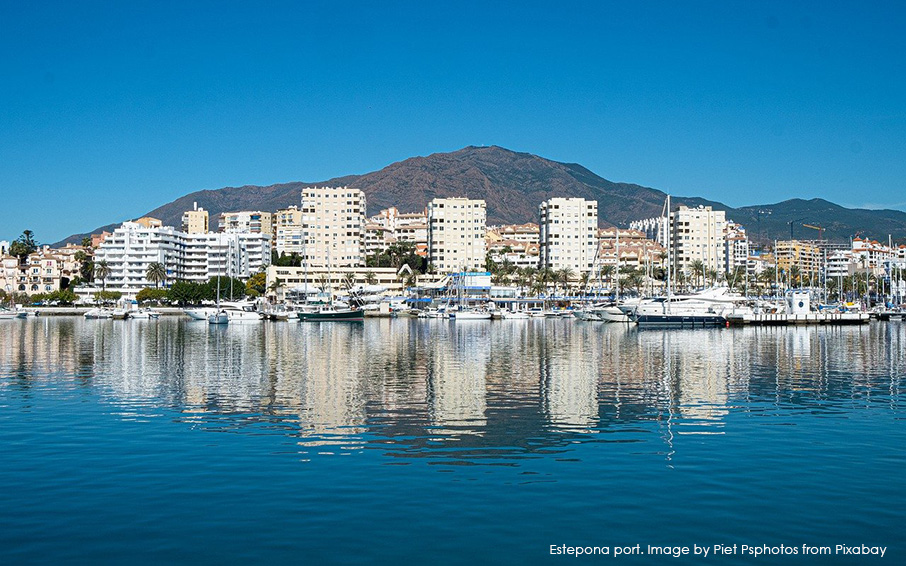 Estepona and San Pedro del Alcántara
These two beachside town centres on the west of Marbella have been steadily increasing in value, offering a more understated alternative to popular Marbella. Like all Spanish seaside towns, the old town itself offers traditional whitewashed townhouses and apartments, while the paseo maritimo offers apartment living with sea views. You will also find villas as you move out from the centres. In the beachside areas, houses are smaller and older, but the New Golden Mile that extends north and west of these areas offer new build homes at lower prices than their Marbella competitors, although the range of local amenities is probably also lower.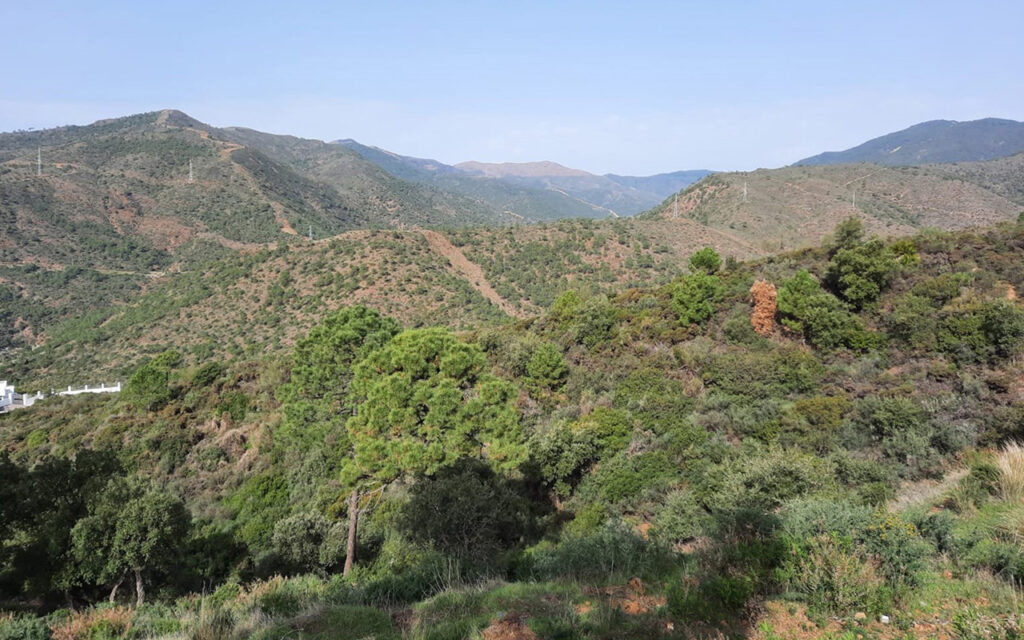 Benahavís, La Quinta and El Madroñal
Just north of San Pedro is the wealthy district of Benahavís offering gorgeous less developed mountain living with easy access to Guadalmina River, walking tracks and waterfalls. The town itself is a typical whitewash town, known for it´s quality gastronomy and offering spectacular views to the Mediterranean throughout the area. La Quinta is a golf area, and El Madroñal borders the area to the east, as does Monte Mayor to it´s west located close to Marbella Club Golf Resort- all offering spectacular views and various prestigious gated communities.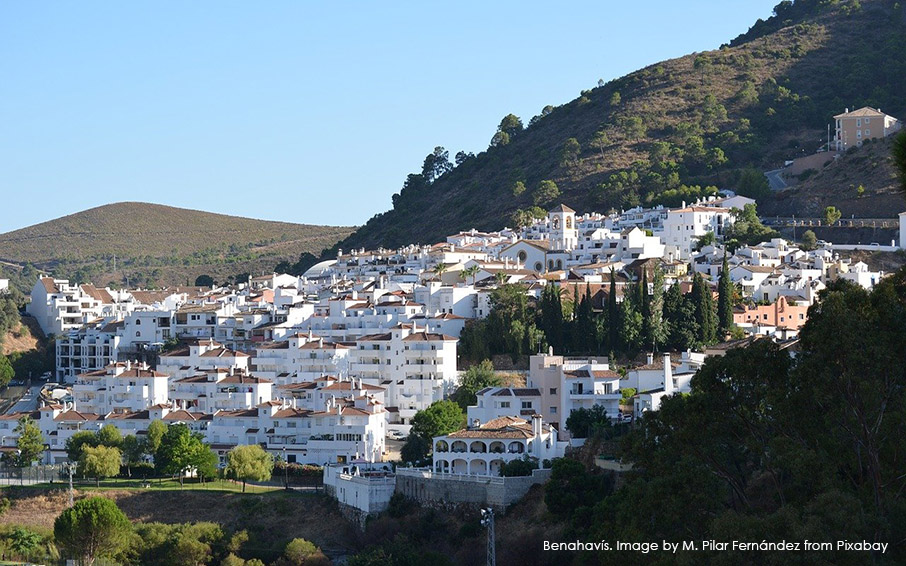 Nueva Andalucía
Between Marbella and San Pedro is the ever increasingly popular residential area of Nueva Andalucía. Nueva Andalucía offers easy access to famous Puerto Banus, the Golden Mile, Marbella centre as well as the various golf courses speckled throughout it´s north (Aloha, Las Brisas and Los Naranjos). There are various established retail areas spread among it´s well kept streets, and gorgeous views of La Concha mountain throughout it. Walking distance to the beach you will find various townhouse and apartment options, while more villas (new, reformed and old) can be found as you move up into Golf Valley, where views increase as you go.
Marbella, Sierra Blanca, Nagüeles and Cascada de Camoján
The gorgeous old town of Marbella is bordered by these established suburban areas that offer superb views at a hop step from the relatively bustling town centre. Like all local seaside towns, the old town itself offers white Andalusian style townhouses, with newer apartments on it´s outskirts extending to the paseo maritimo that offers apartment living with sea views. You can also find villas as you move out from the centres to Nagüeles in the direct north and west, and above the highway to Sierra Blanca and Cascada de Camoján- the latter two offering famously panoramic sea views from the slopes of La Concha mountain, and walking tracks leading up it.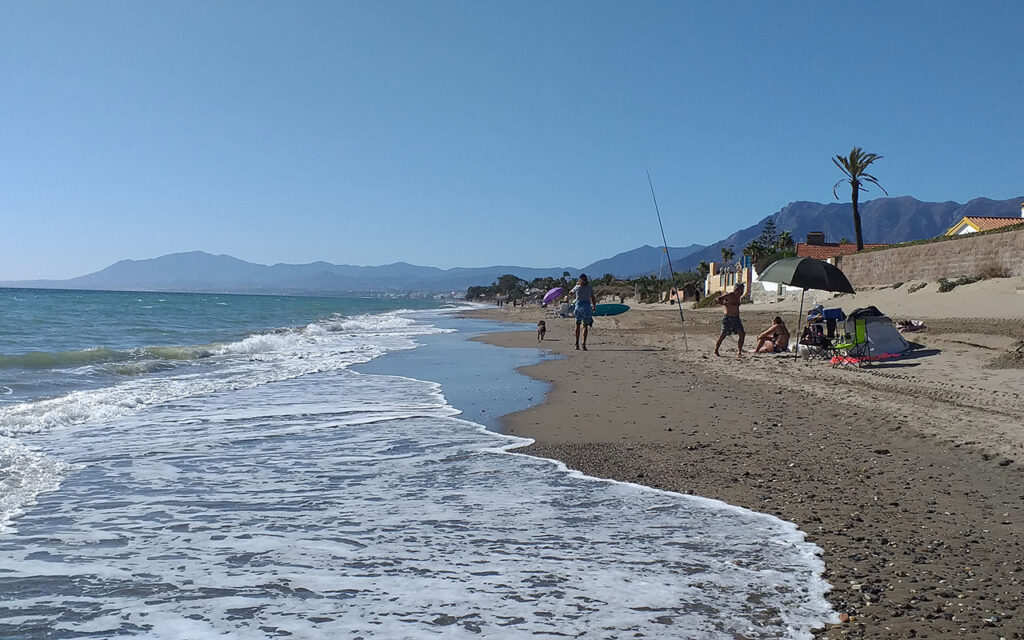 East Marbella- Rio Real to Cabopino
The area to the east of Marbella offers gorgeous dune and villa bordered beaches, relaxed golf courses and small retail areas within a short walk of the beach. Moving west from Rio Real, you will find Santa Clara with various golf side semi-detached homes, while Bahia de Marbella, Los Monteros, Costabella, El Rosario and Elviria provide a variety of apartments, semi detached and detached homes surrounded by plenty of untouched green areas reaching to the beautiful relatively unbuilt beach areas and surrounding pine forests. Up the mountain is the stunning La Mairena that actually belongs to the town hall of the nearby rural town of Ojén, although only 5 minutes from Elviria centre. Moving even further west are Marbesa, Cabopino and Artola that mostly offer villas with a few apartments around the popular beaches of Cabopino.
Mijas and Mijas Costa
Finally, moving further west on the coast you will find the town centres of La Cala de Mijas and Fuengirola offering apartments and townhouses, which are also speckled along the coastline in areas like Calahonda and Riviera, surrounded by various forms of semi-detached and detached houses as you move further out from the denser areas. Here the beaches are more built with boardwalks and pathways than the neighbouring east parts of Marbella, including a walkway extending from Calahonda to Cabopino. Going up the mountains from these areas will bring you to inland to the gorgeous white mountain town of Mijas offering stunning sea views. Further inland is the rural suburban area of Alhaurin el Grande offering all kinds of homes and gorgeous mountain views, also with easy access to various local golf clubs.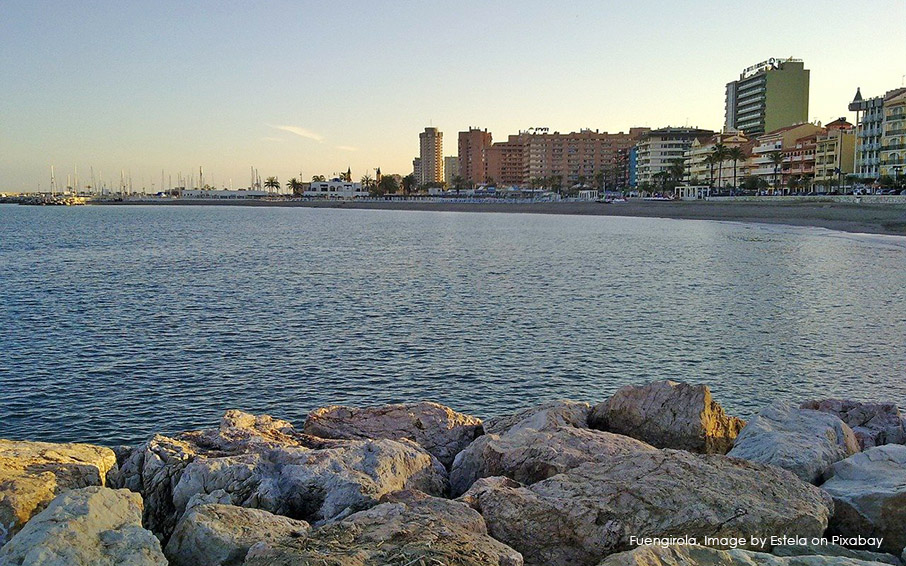 Buying in Spain
If you are considering buying property in Costa del Sol, it is well worth contacting a local real estate agency. While you may find properties advertised directly with the owner on the street, Idealista or Fotocasa, there are many properties that are only listed through agencies, so will not be found without an agent.
If a property is only listed with an agent, then the vendor usually pays 5% plus IVA tax of the final sale price, that is shared amongst the agencies involved in the sale. Since most local agents work together to connect buyers with properties for sale, contacting an agent will give you access to all the properties on the coast and what is essentially free assistance in finding the perfect property for you- which is hours if not days' worth of work.
If you are looking for property on the Costa del Sol, our sister company would be happy to help, offering you a bespoke property finder service. If you are considering building works of any kind in Marbella, Benahavís or the Costa del Sol, we would love to hear from you to see how our experienced builders can help bring your ideas to reality.