When building or renovating your home there are many things to consider. Style, layout, colours, materials and budget just to name a few. However, there are some basic design principles that should also not be overlooked that will make your home accessible to all, and therefore increase overall value and attractiveness for selling on in the future. That is to say, ´future proof´ your home for your changing needs and those of future residents.
What is Universal Design?
Universal design is set of architectural principles home design to cater for all ages and abilities to live comfortably in the same house. It consists of seven basic principles of home design:-
Equitable: The space is usable for everyone, independent of their age, ability or stature.
Flexible: The ability to accommodate to people of all preferences and abilities.
Intuitive: Functional elements are easy to use, regardless of experience, knowledge or language.
Perceptible: All necessary information is communicated to the user, regardless of their sensory abilities.
Safe: The design minimises hazards or accidents, for example avoiding protruding elements in a hall way.
Comfortable: Design allows for easy use without unnecessary physical effort- for example doors that are automated or easy to open.
Appropriately Sized: Sufficient space is allotted for everyone to use independent of physical stature or mobility.
Of course, while wide walkways and avoiding stairs are obvious for many, some may not think about these key elements, and then get a horrible shock when something happens that changes their abilities and makes their home inaccessible to them- having an accident or children for example. Obviously, you also open your options for future buyers if you consider these principals in the design phase of a new build or reform.
Universal Design for Homes
These principals seem obvious, but what does it actually mean for home design? Most people think of ramps, support bars, minimising steps and wider doorways and hallways, but there are many more basic design considerations that will make the home accessible to all. Below is a checklist to apply these principals to practice for home design.
Throughout the home
To make all rooms, entrances and walkways accessible to everyone:
Choose slip resistant flooring
Entrance step no higher than 10cm
Automatic lighting on approach to front door
Entry hallway a minimum of 1.2m wide
Other hallways a minimum of 1.05m wide
Allow 1.5m turning circles in all key rooms and areas
Ensure all doors have a minimum clearance width of 81cm, although the more spacious the more comfortable for people in wheelchairs or pushing strollers
Opt for lever door and drawer handles rather than knobs, that are easier to function
Avoid changes in floor heights throughout the home
Contrast countertpo colours with floors and cabinets so that edges are easily visible
Place light switches and electrical connections accessible from a seated position
Ensure power sockets for TVs, telephones and computers are away from windows and 60-100cm above the floor
Position windows maximum 1.2 metres from the ground
For multi-storey homes, have hand rails on both sides of steps (with a minimum of 90cm in between them) and allow space (minimum 1.2m2) to install a lift if needed
Ensure there is at least one bedroom at entrance level with easy access to bathroom facilities, with at least 80cm moving space around the bed (although more space is better)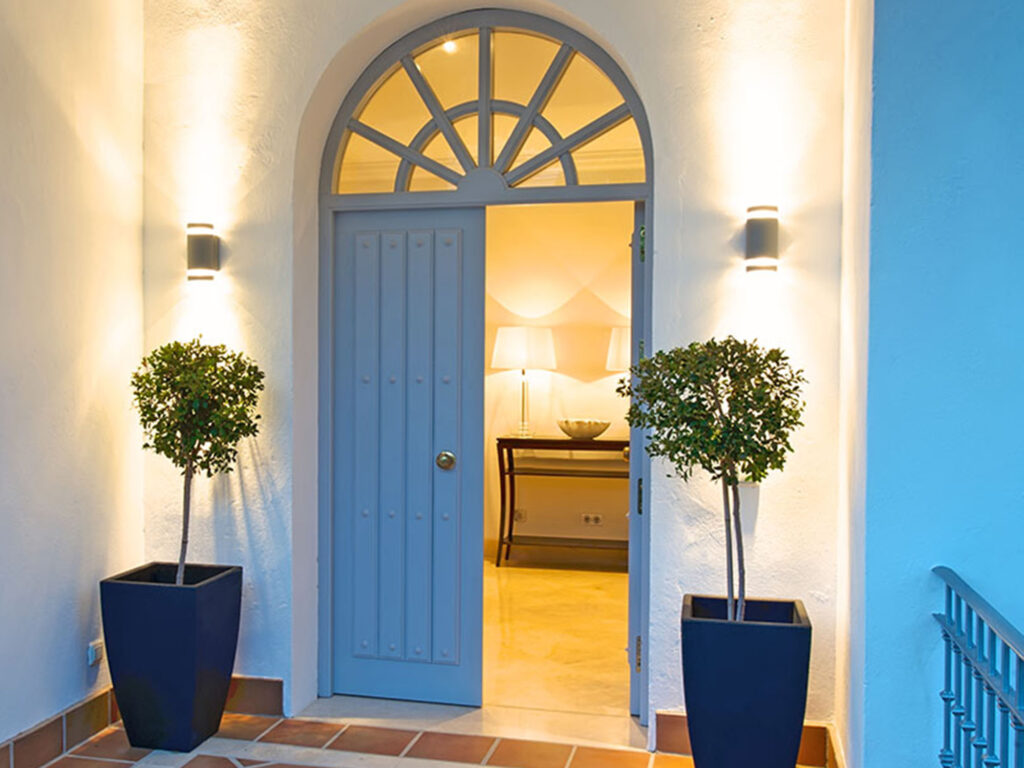 Kitchens
It is particularly important that kitchens are comfortable and safe, including:
Being located close to dining areas to facilitate use
Minimum space of 1.2 m between benches and cabinets
Place appliances a minimum 30cm from corners
Ensure sufficient landing space around appliances, fridges and cupboards
Position fixtures and fittings accessible from a seated position
Microwaves and ovens should not be placed above head height to avoid the need to lift hot dishes high
Choose handles instead of knobs on cabinets and drawers
Include adjustable or multi-height bench or worktop spaces to suit different statures and cooking needs
Create flexible spaces for appliances and fridges under the countertop to make them accessible to shorter stature or wheelchairs, or higher for tall people not to have to constantly crouch. If you can afford it, you could have adjustable installations at the press of a button.
Consider pull down shelves in high cabinets and integrate space for step for children or people with shorter stature.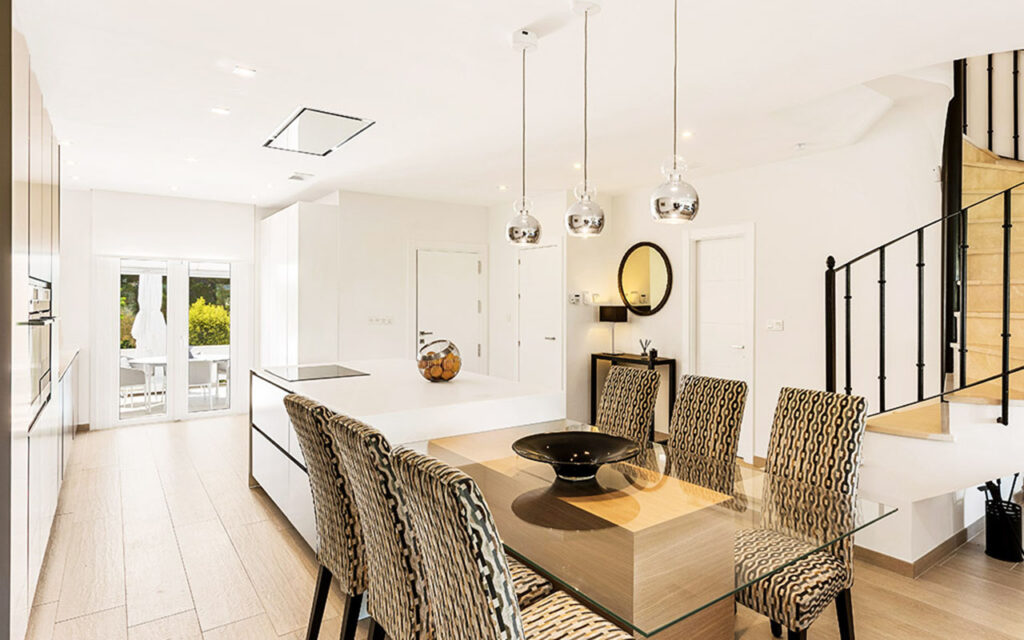 Bathrooms
Should also be easily adaptable to different needs, including:
Accessible from the ground floor of a home
Large flat showers that will allow for seats and wheelchair access, minimum 1.2m2
Include a showerhead with an adjustable height
Install antiscald balancing valves to avoid burns or excess pressure
Offset shower and bath controls to be accessible from outside, so water can be comfortably adjusted
Install grab/
support bars or blocking between the studs to make them easily added if needed
Include vanities at varied or adjustable heights
Why Incorporate Universal Design?
By considering these factors when designing or renovating your home you can ´´future proof´´ your home both for your family and future users of the home. Not only that, but considering these principles is going to increase attractiveness and overall value of your home that will definitely make the considerations worthwhile. Of course, we also recommend that you consult with your architect, designer or builder for personalised advice on your specific situation.
If you are building or renovating in Marbella, Benahavís, Mijas, or anywhere on the Costa del Sol, we would love to hear from you to see how we can help you. Our experienced builders have over 20 years professional experience and work across all areas of building design, including interior design and 3D visualisations– so if you choose, we can manage the whole process from start to finish for an extremely smooth and professional outcome.