If you are considering renovating or redecorating your bedroom, you may be looking for some inspiration. There are so many fantastic styles that it may seem overwhelming. So we have put together a range of stylish options to timelessly redecorate to allow for easy transformation for future decoration choices.
Neutral base with art and decoration
Keeping the base neutral and dressing it up with your preferred colours keeps the room feeling bright, fresh, and sophisticated. This is particularly useful if you are considering selling or renting, since the neutral colour scheme will appeal to more tastes and be easily converted if yourself, or future habitants, want to redecorate.
You can choose a theme, colour scheme and reflect the patterns in various design elements, like how the form of these paintings are reflected in the bedside lamps. Wall fitted bedside lamps can be easily changed, add value to the space, and free up bedside tables for your personal items, so are worth the investment when undergoing reforms.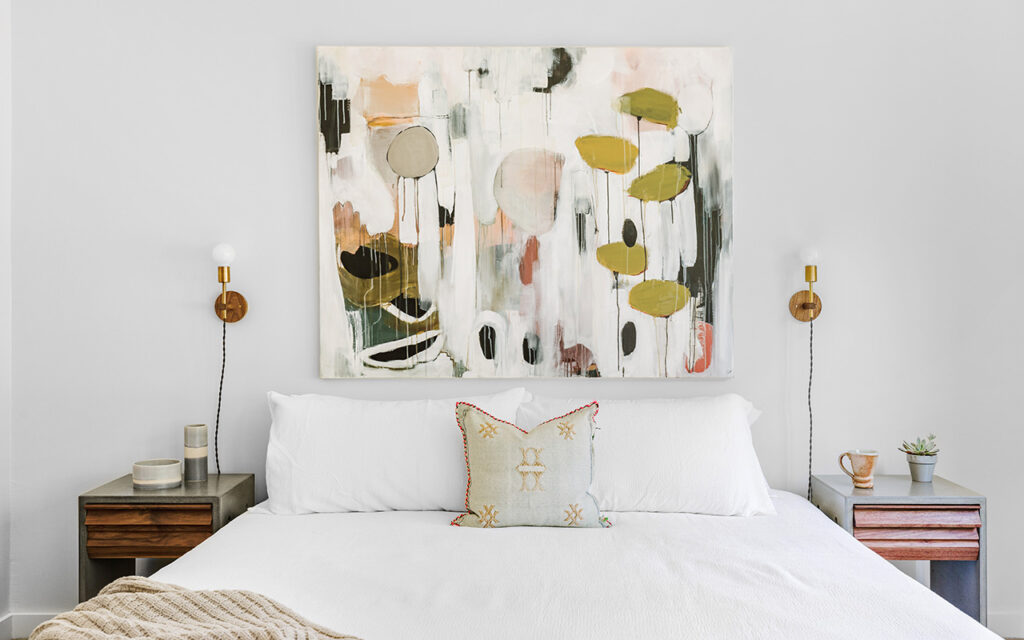 Picking a few key colours and decorating with stylish art and furnishings can really bring personality and life to a space.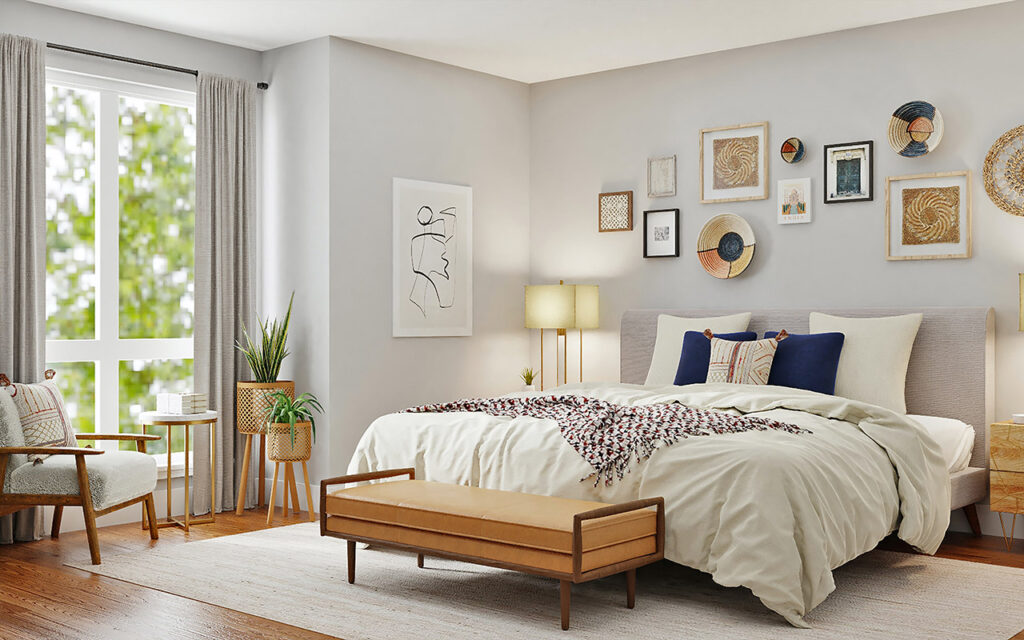 Similarly, incorporating plants into the decoration accompanied by rich golds, orange or red mixed with blue are popular and beautiful.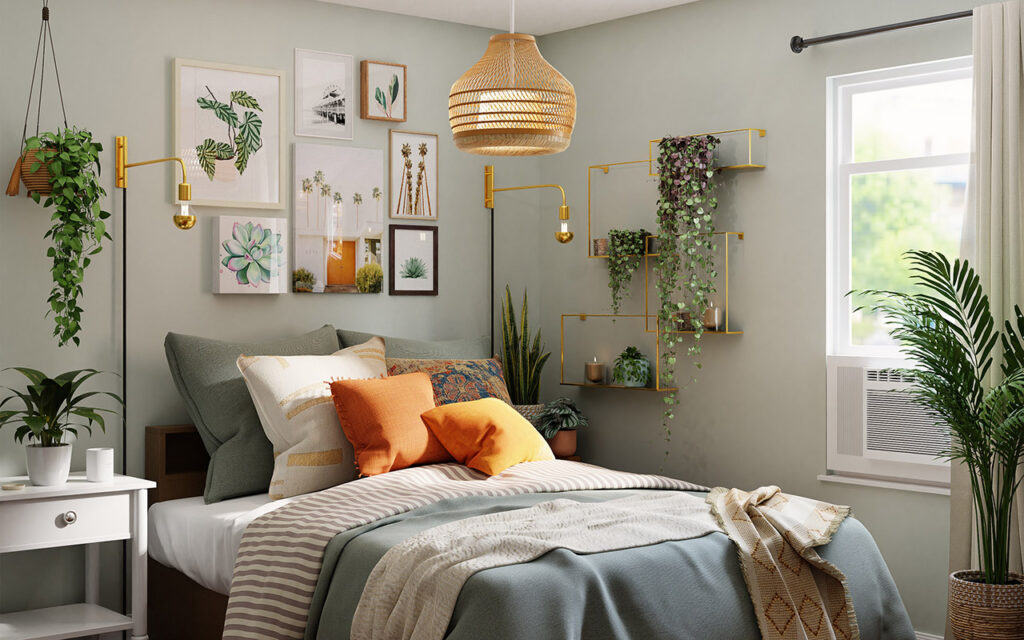 2. Neutral to highlight architectural design
If your home has special architectural features or incredible views, keeping a simple modern design with neutral colours and natural materials helps to highlight these elements.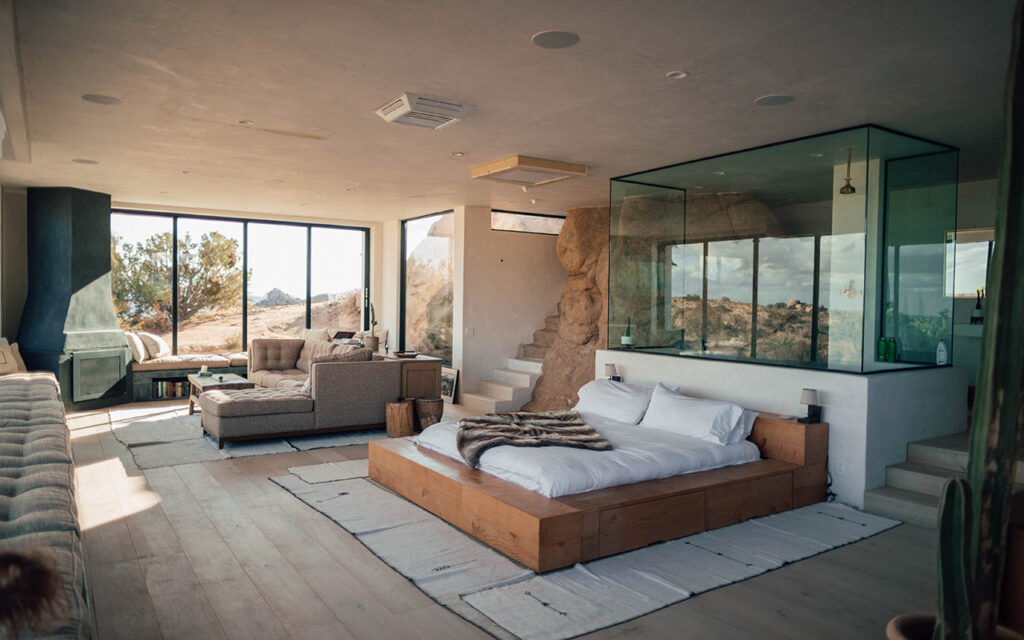 The element could be a designer wallpaper, feature windows, or other simple design elements like exposed concrete walls in a standard space.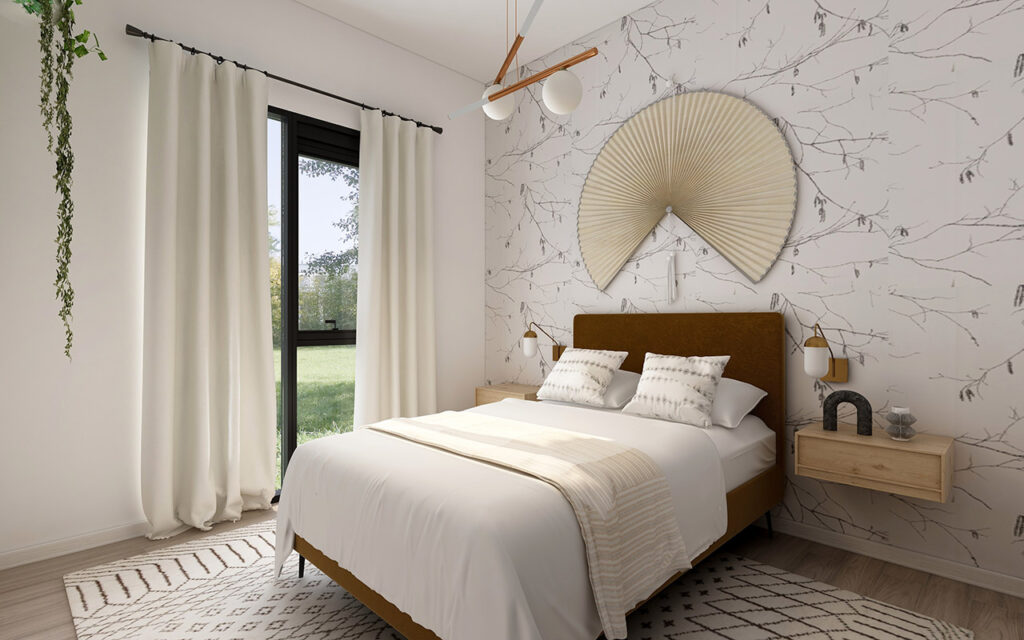 Picking a theme and choosing a few carefully matched, but simple patterned elements can bring minimalist architectural design to life.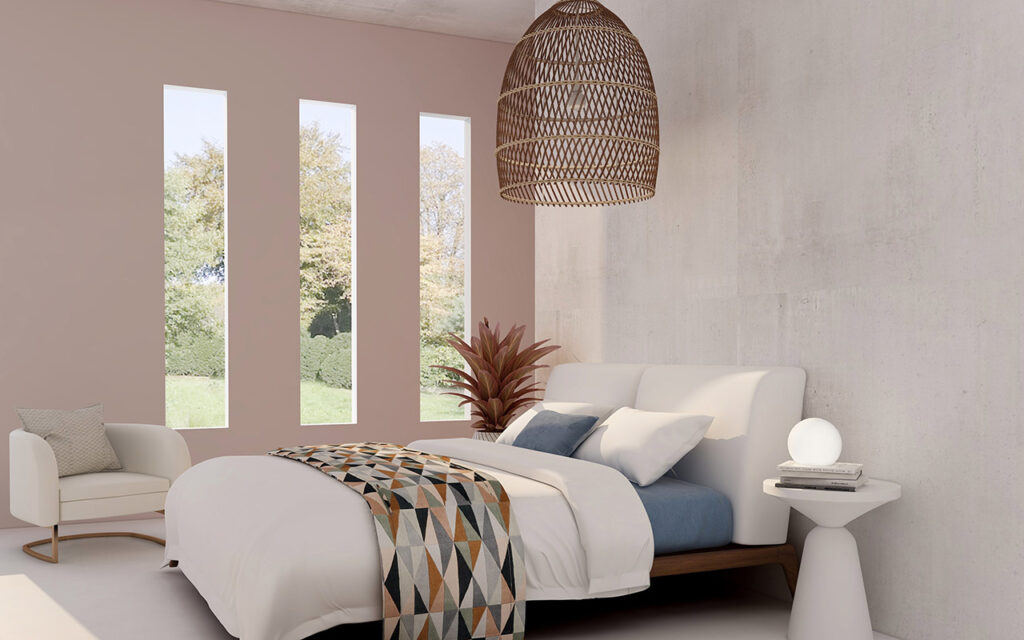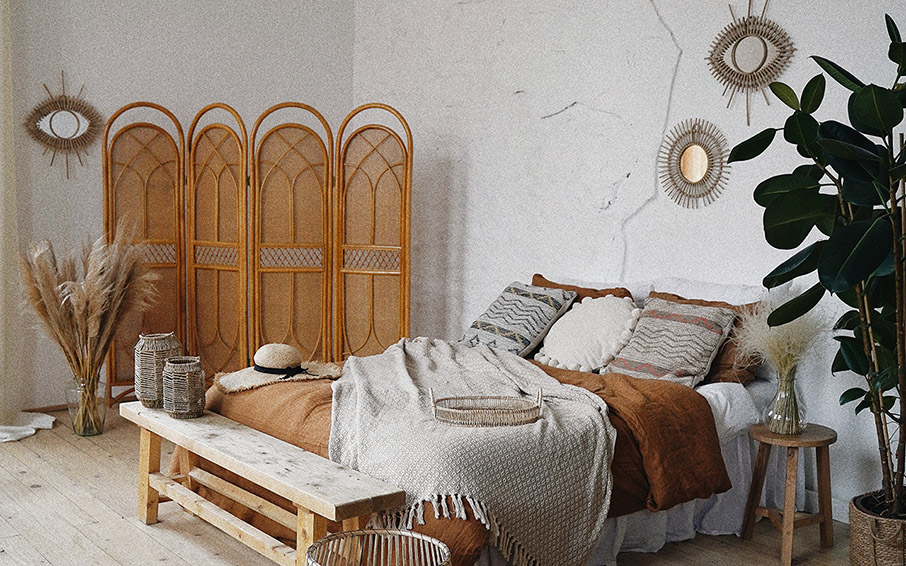 3. Grey and Primary combination
For a more edgy but stylish look, grey walls with a few feature design elements and simple colour scheme can offer a sophisticated feeling. Combining grey with simple primary colours can make for a bold, yet timeless, atmosphere especially in blue, red or yellow tones.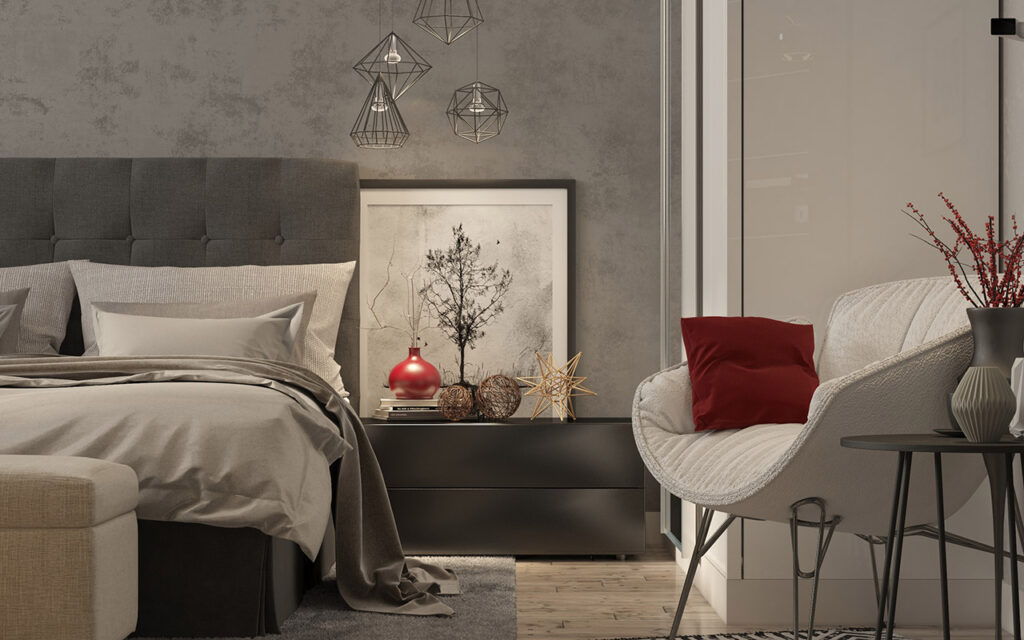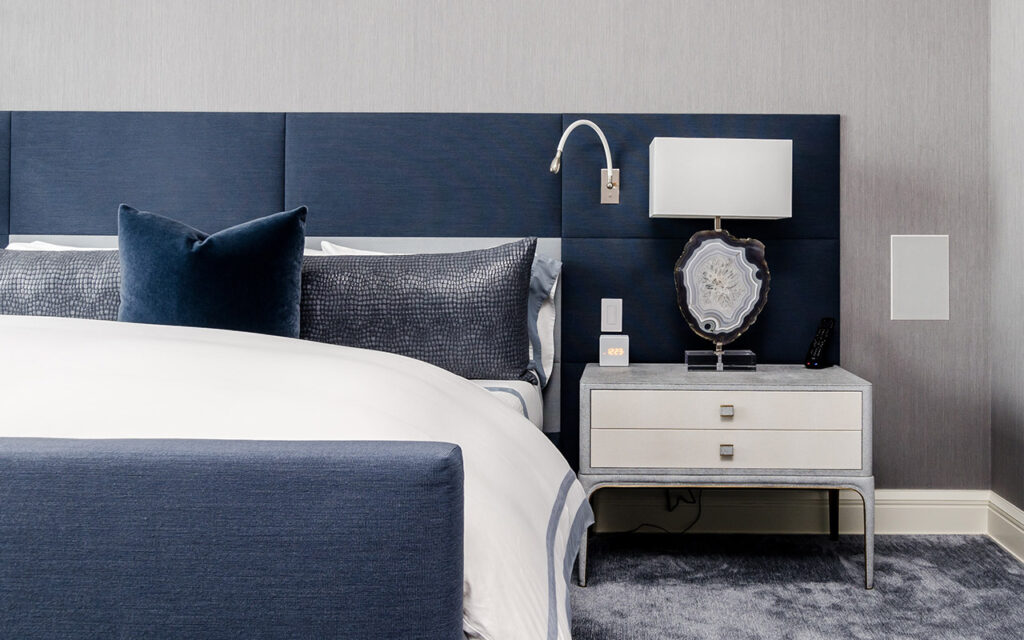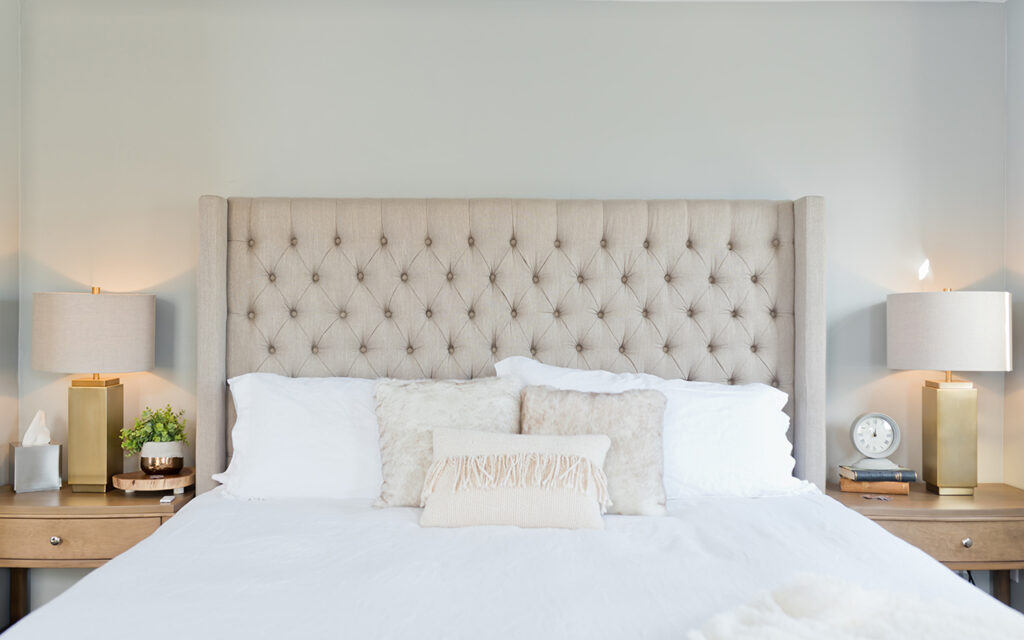 4. Colour commitment
To make a real statement in a designer house, another option is to pick a colour scheme that exudes your taste and creates interest using various tones. This is a very trendy approach that is all about personality and will appeal to certain tastes, although perhaps not all.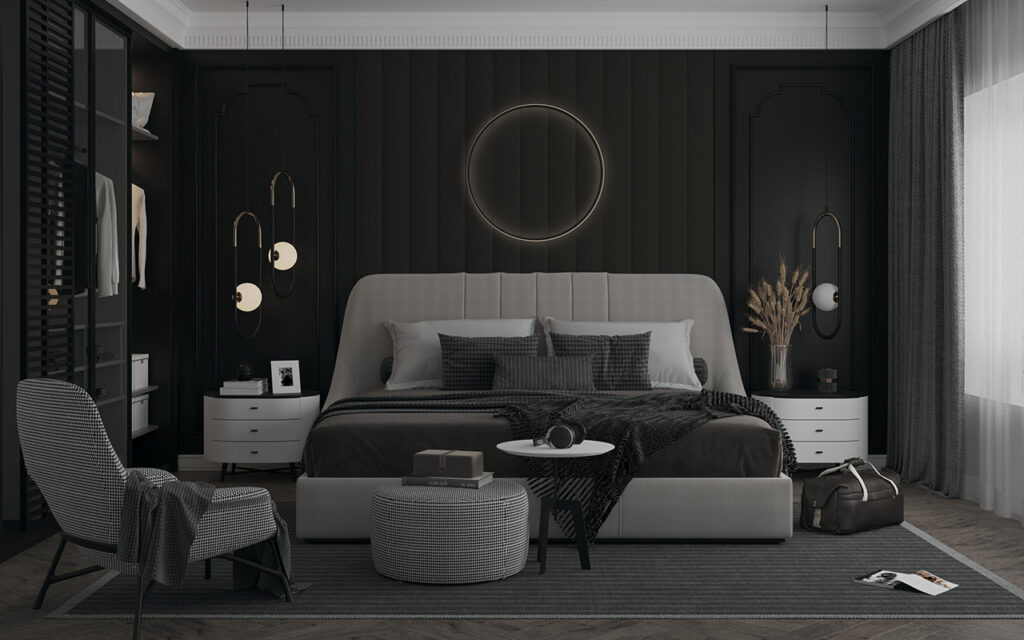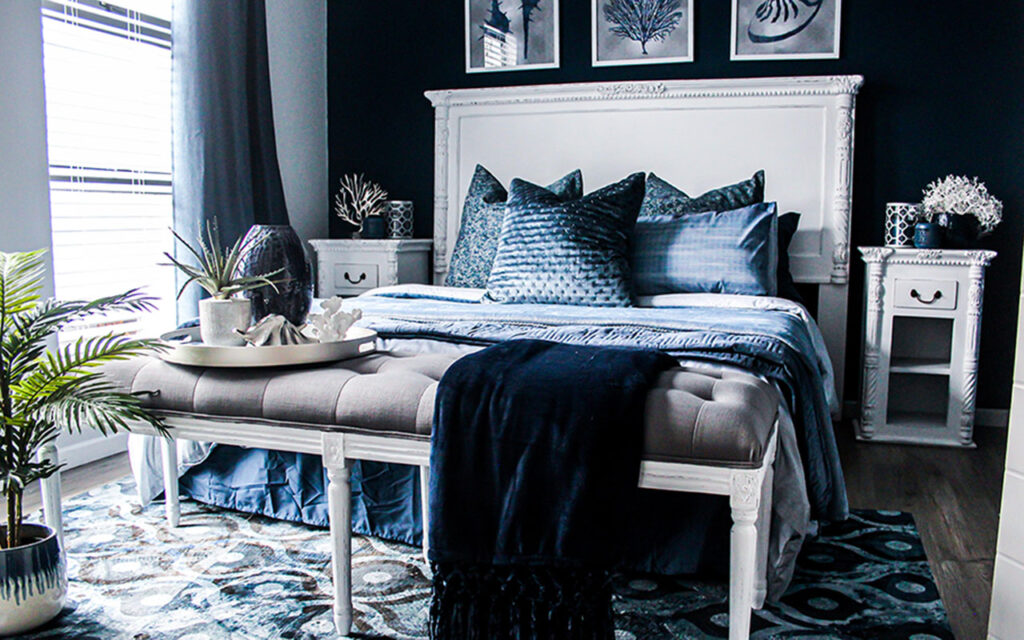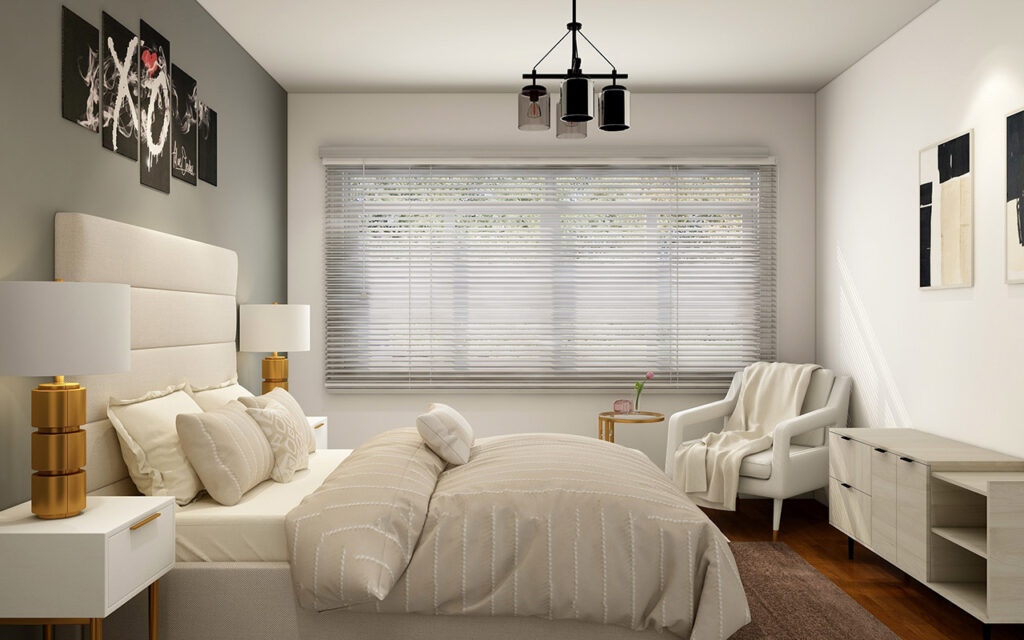 5. Traditional details
Last but not least, for more conservative tastes, incorporating traditional furniture, rugs and bedding can create a grand regal feel. Darker timbers and detailed patterns can be timelessly stylish when carefully combined with rich golds and reds, but be careful not to overdo patterned elements to create a visual mess.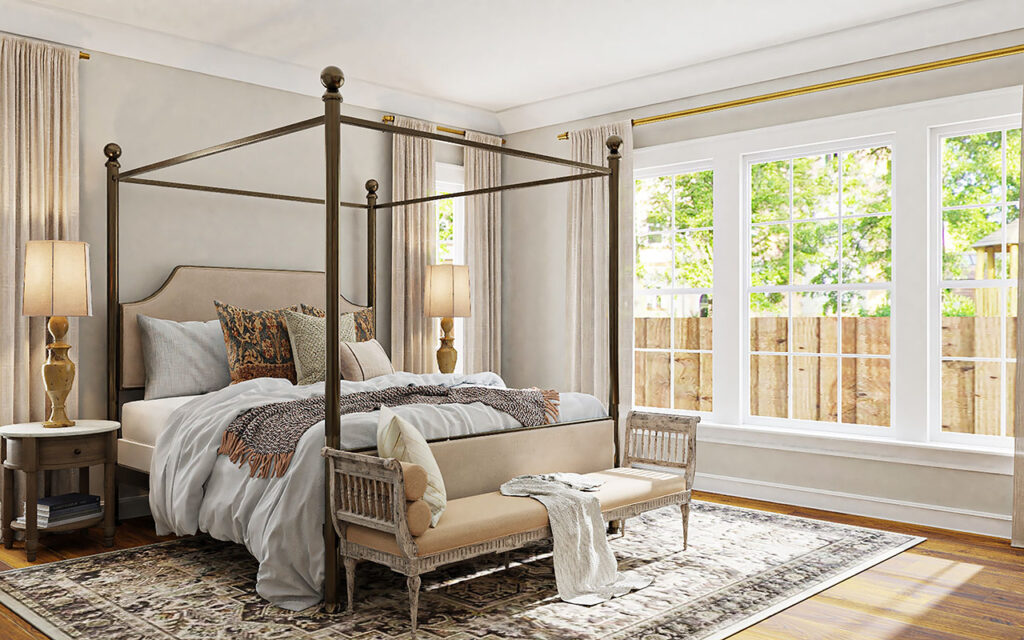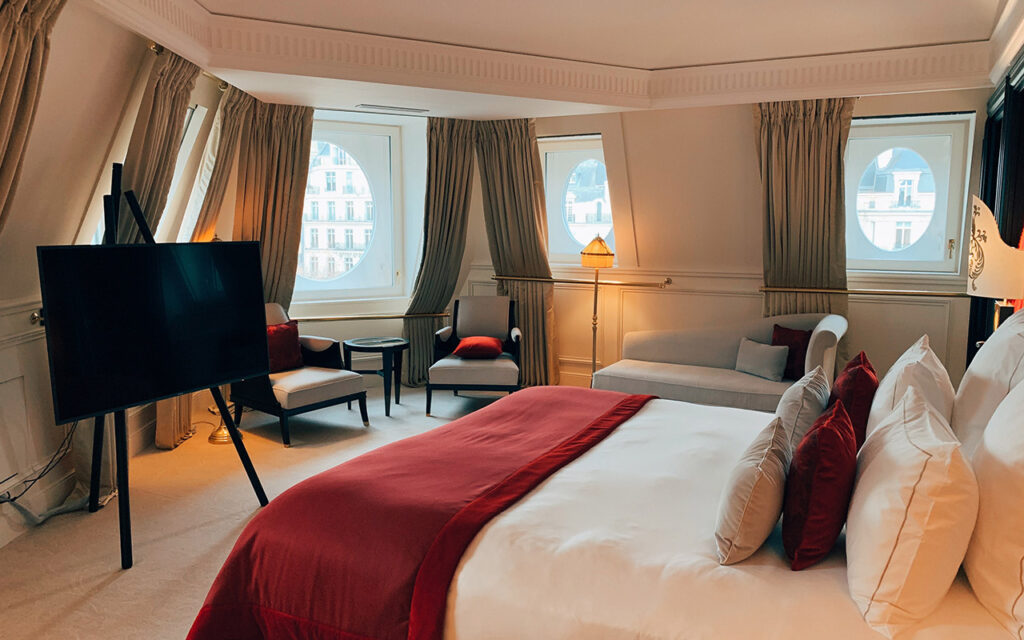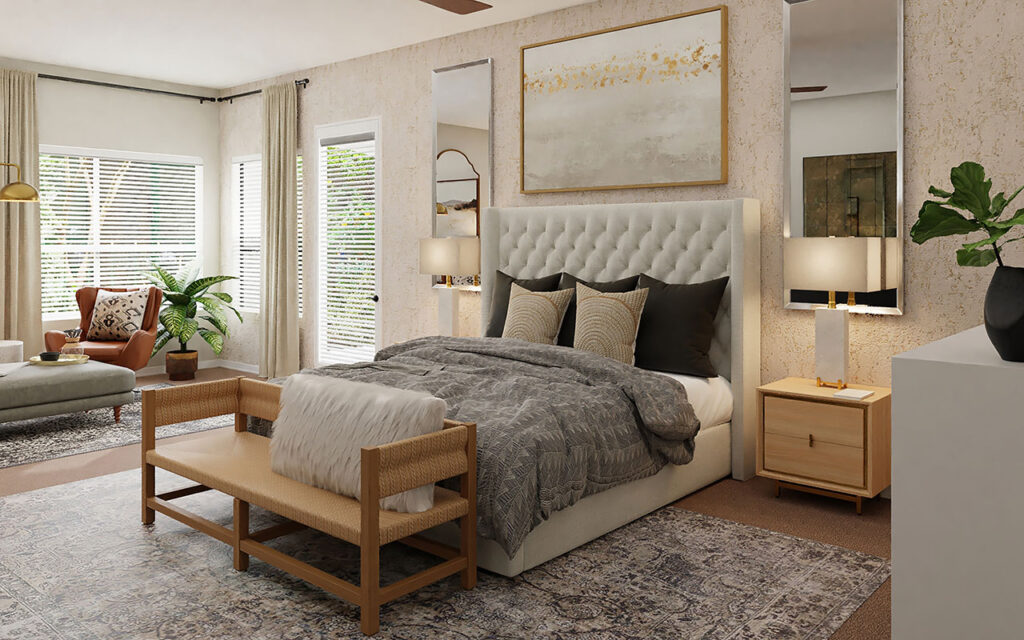 Bedroom reforms
If you are considering reforming your home, outdoor area or part of your house on the Costa del Sol, we would love to hear from you. At ProMas we have a talented and experienced team of designers and builders who will work closely with you to make the most of your home. Whether it be bespoke wardrobes, built in fire places, or stylish interior design choices, we also offer 3D visualisations for you to get the design right before commencing works.