We all know that Marbella is one of the most popular residential tourism locations in Europe- and for many very good reasons. We have some of the best beaches, climates and natural landscapes around. Add to that the variety and quality of dining options, and local culture of al fresco living and dining, and you have yet another reason that so many people come to live and holiday here.
Given there are so many visitors around this time of year, we put together a list of the most popular high-end restaurants and in Marbella, so that you can be sure that you don´t miss any of the classic luxury dining venues in the Hollywood of Europe.
Breathe Marbella – Restaurant Gastrobar & Garden – Known for it´s good quality food and friendly service, Breathe´s stylish layout and patios are a perfect place to relax and enjoy, including for evening drinks and a dance- located near the Puerto Banus roundabout in Nueva Andalucía.
La Sala Puerto Banus, and by the Sea – Another local favourite, with excellent food and great atmosphere, La Sala often offer live music but can sometimes get busy. They have various locations by the beach and near the Puerto Banus roundabout in Nueva Andalucía.
Puente Romano- This famous landmark attracts the rich and famous worldwide. Right next to the old Roman bridge itself you will find an array of quality dining locations, including three owned by the local famous Michelin star chef Dani Garcia, BiBo, Leña and Lobito de Mar offering excellent contemporary food in various environments.
Marbella Club – This world class high-end hotel offers a broad range of eateries to sit back and enjoy in style for all occasions. Whether it be the beach club, garden pool, the patio, grill or summer bar you are sure to end up relaxed and content with the unique range of quality options.
Boho Club – Within the glamourous Boho Club hotel you will find the famous restaurant, offering chic music and atmosphere, headlined by unique menu created by the award-winning head chef, Diego del Rio. Come here for a unique experience and international dining.
Monkey Club – Located at the entrance to Puente Romano and the new Nobu hotel, this eclectic restaurant has shinning reviews for an excellent fusion of Asian, Mediterranean and Middle-eastern cuisine in a uniquely cosy, ambient and trendy environment.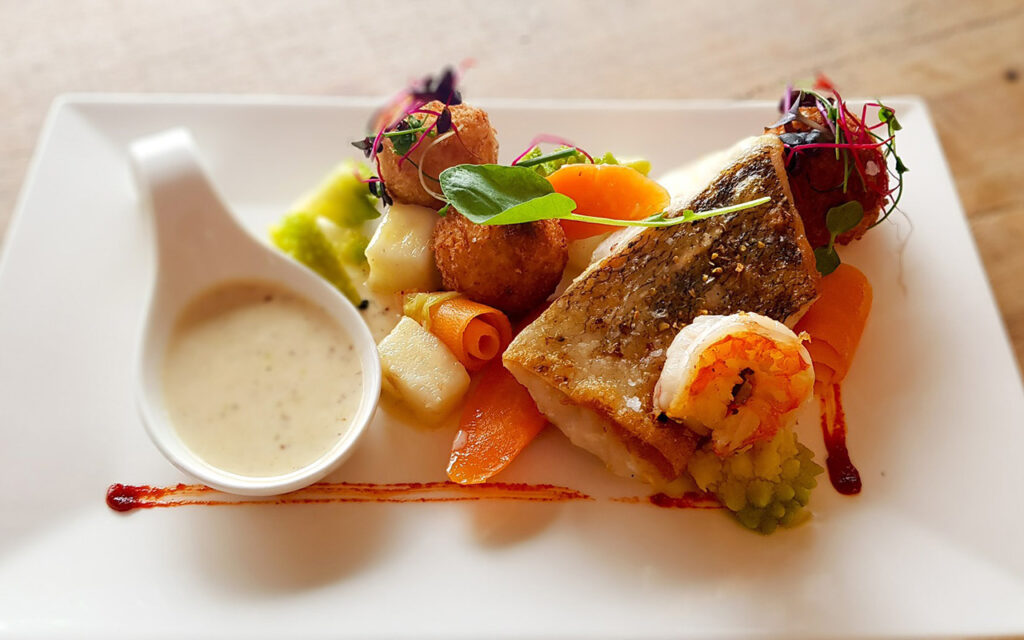 Casanis Bistrot – located in a charming old town street in the centro historico, this traditional favourite offers creative Mediterranean food combining French, Belgium and Spanish influences to offer great food in a cosy antique influenced atmosphere.
The Beach House Restaurant– Positioned on the sand in Elviria, this quality restaurant offers excellent service and contemporary international dining by the sparkling blue Mediterranean, offering live music on Sundays.
Restaurant El Lago – For a change from the glitz of Marbella centre and beaches, El Lago is one of Marbella´s Michelin star restaurants offering fine dining in the tranquil location of the golf region of Elvira.
Restaurant Skina– this tiny restaurant in the old town is another one of Marbella´s Michelin star restaurants, offering creative Andalusian cuisine in a quaint contemporary space.
Restaurant Messina– located just up from the port of Marbella, Messina is another Michelin star restaurant offering mainly seafood fine dining in a first-class dining environment.
This is but a small selection of the very many luxury gourmet restaurants that Marbella has to offer- 10 classic must visit venues to experience luxury Marbella dining. Our next blog will explore some hidden gem restaurants in this fantastic town.