As specialists in building and reforming luxurious homes on the Costa del Sol, we know a lot about stylish bathrooms. In fact, we have designed and built many deluxe bathrooms for our happy clients in Benahavís, Nueva Andalucia, La Quinta, Elvira, Marbella and Mijas to name a few.
While large mirrors and windows to increase light and sense of space are a given, there are key elements that we find our most sophisticated clients raving about. Below is a quick list of popular features for those who are looking to build or renovate their bathroom with style.
1. Stand alone bath
There is nothing that says luxury bathroom like a standalone bath. Not only is it visually beautiful, but it conveys a sense of old-world charm and also creates a feeling of spaciousness and elegance. Relaxing in a bath like this one is incomparable to soaking in an ordinary enclosed bath.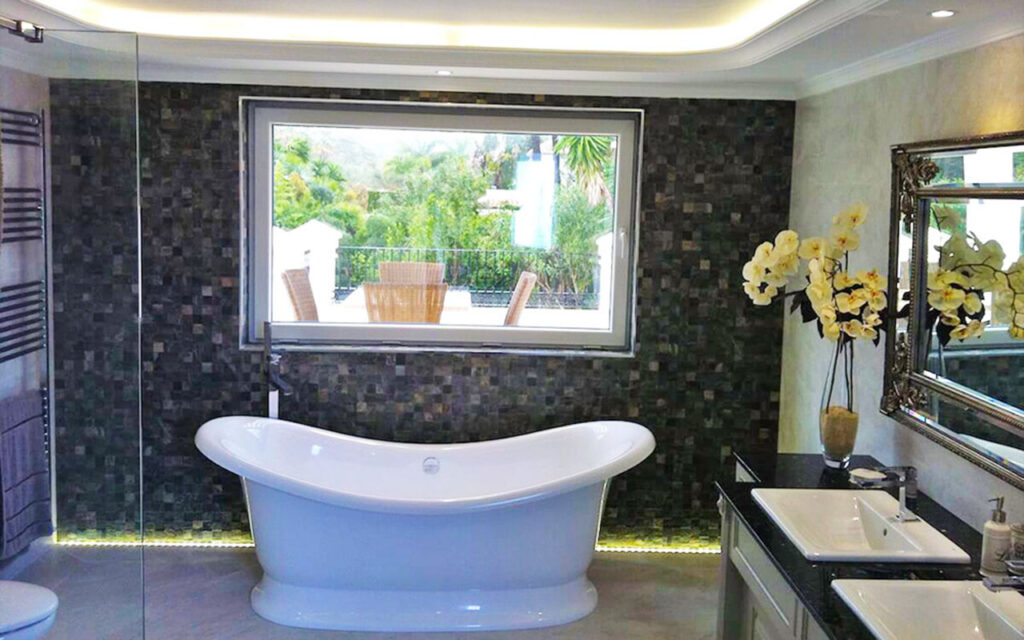 2. Frameless shower
Nowadays less is more and frameless showers allow you to shower in the open, enjoying the stylish views and surrounds while doing so. These showers also have a lighter look and feel more spacious, appealing to all tastes. A beautiful and comfortable shower allows you to start every morning routine in bravura, and is well worth the investment.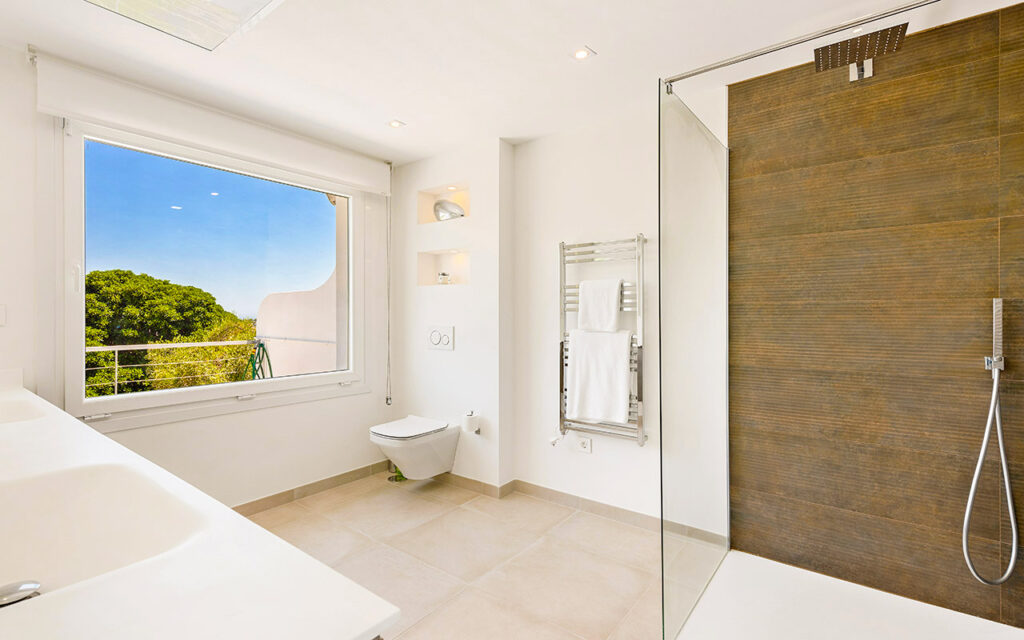 3. Double vanity
Just like friends gather around kitchens, families tend to gather around bathroom sinks at peak hours. It follows that the morning and bedtime routines are much more enjoyable when there is vanity space for all. Not to mention that it is nice to prepare for the day with your loved ones by your side, and of course, the magnificent feeling of spaciousness. Without doubt a double vanity is something that you want to invest in if you have the opportunity.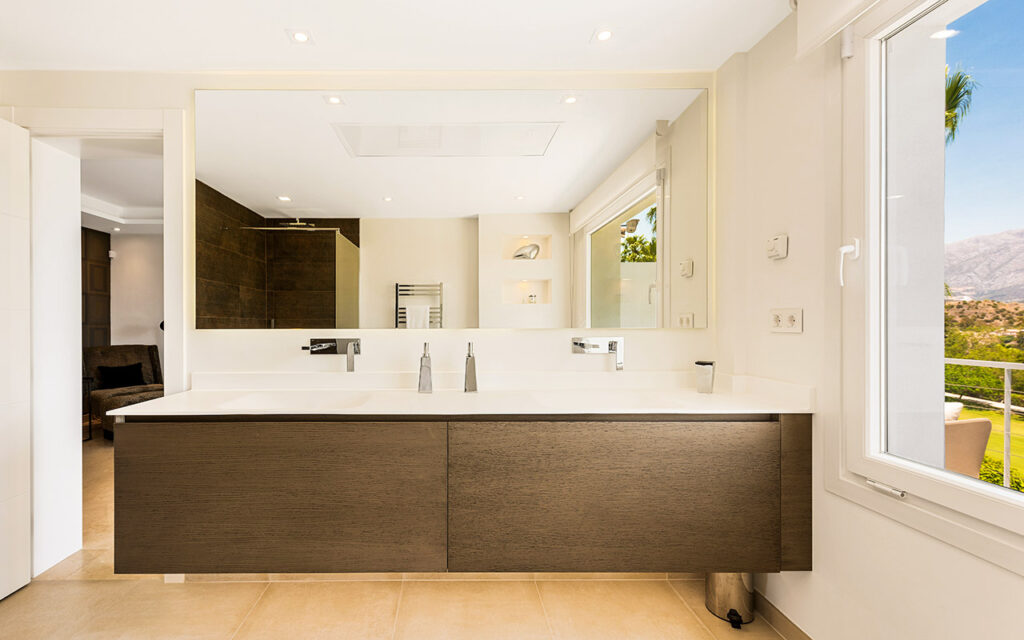 4. Feature tiles
Feature tiles that add charm to the bathroom can be particularly valuable in smaller spaces. Herringbone and brick type tiles are currently popular, and pebble showers create a wonderful natural style charm. Larger tiles or stylish marble are recommended for bigger bathrooms since they can be more elegant and easier to keep clean.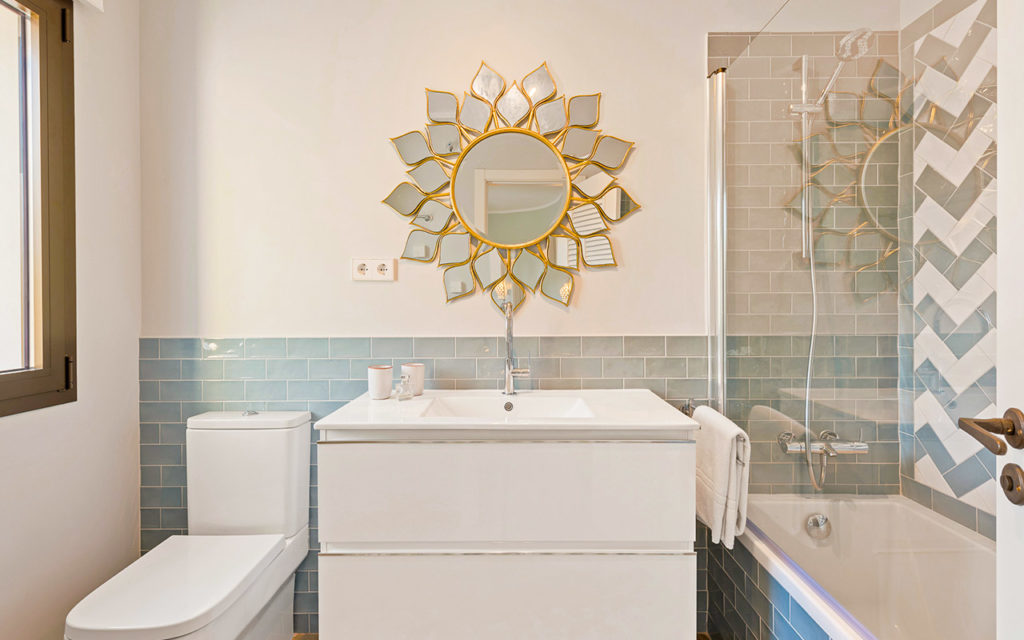 5. Green outlook
Like in any room in the house, private green views provide an ultimate feeling of indulgence in bathrooms. There is nothing quite like soaking in a bath while looking out at what feels like your own green paradise. If views are not an option in your space, a similar sensation can be created by the clever placing of fresh indoor plants.
Of course, even better if your bathroom opens directly out into your pool or garden. Then you can enjoy the completely smooth transition between that luxurious bathroom and your private outdoor spaces, thereby exuding indulgence.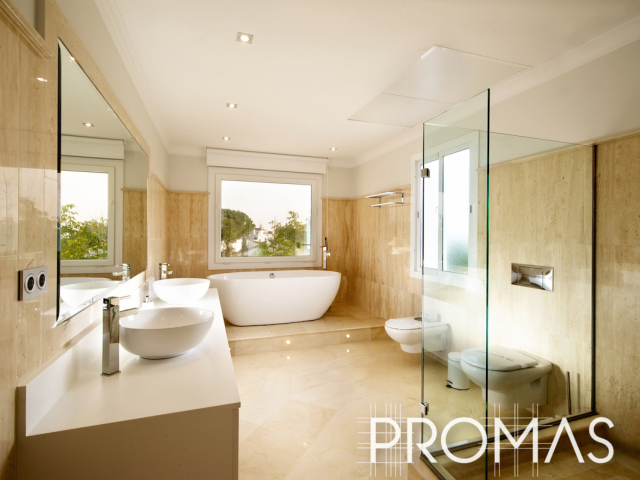 6. Indirect lighting
The final element that our clients love is indirect lighting in the floors or walls. This allows you to control exactly where and how much lighting you have, as well as being able to recreate that special evening ambience at the flick of a switch. It also gives a stylish modern effect that you and your guests will enjoy daily.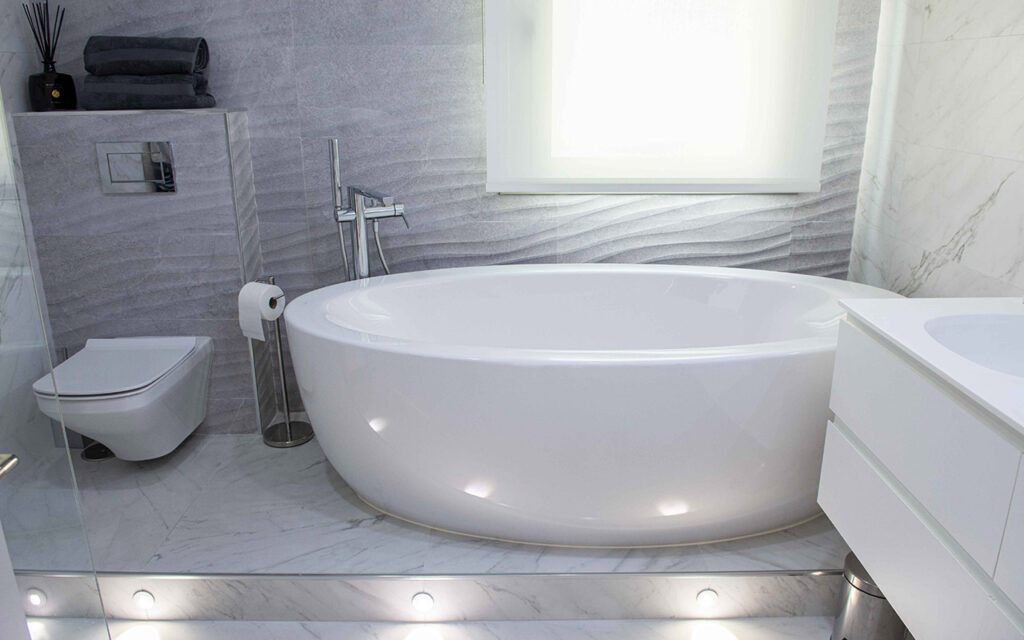 ProMas bathrooms
If you are considering building or reforming your home around Marbella or the Costa del Sol, ProMas have the ideal expertise to do the design, build and fit out for the entire home to the highest of standards. Best of all, we use the latest technology to create 3D designs of the space before commencing works so that you can visualise and adjust accordingly. If you are considering renovating your bathroom on the Costa del Sol, we´d love to hear from you.