The Costa del Sol is the perfect place to live or holiday – famous for its prevalent sunny days, gorgeous beaches, stunning historical centres and beautiful nature. Having serviced the Marbella, Mijas and Benalmadena areas and the Costa del Sol for over 15 years, the staff at ProMas Building know many of the best activities for children in the area.
Whether you are a resident here or just visiting, we have put together a list of 30 fantastic family friendly activities for you to enjoy that we are going to share over a three-part blog series. Whether it be adventure, education, budget friendly or just fun fun fun that you are after, you will find some great kid-friendly ideas right here.
Since summer is nearly here, this blog will feature summer specific activities, with the next in the series outlining year-round activities, and the third in the series exploring budget family friendly activities.
1. Water Slide Parks
There are many water parks around Málaga, but Agua Mijas in Fuengirola is the most central in the Costa del Sol and easily accessible from the A7. It has a fantastic shallow pool with slides for children, as well as picnic area, café and more adventurous slides for older children and adults. They are usually open mid-June to mid-September, and better prices can be found by booking online in advance. From there you are close to the centre of Fuengirola, beaches and the retail district, but we recommend arriving early and making a day of these waterslide parks. There is also Aqualand in Torremolinos which is known to be one of the largest in Spain.
2. Scuba Diving Lessons
Although some schools operate year-round, summer is obviously peak season for this timeless activity. There are scuba diving lessons and facilities all around the coast, including La Cala de Mijas and Marbella.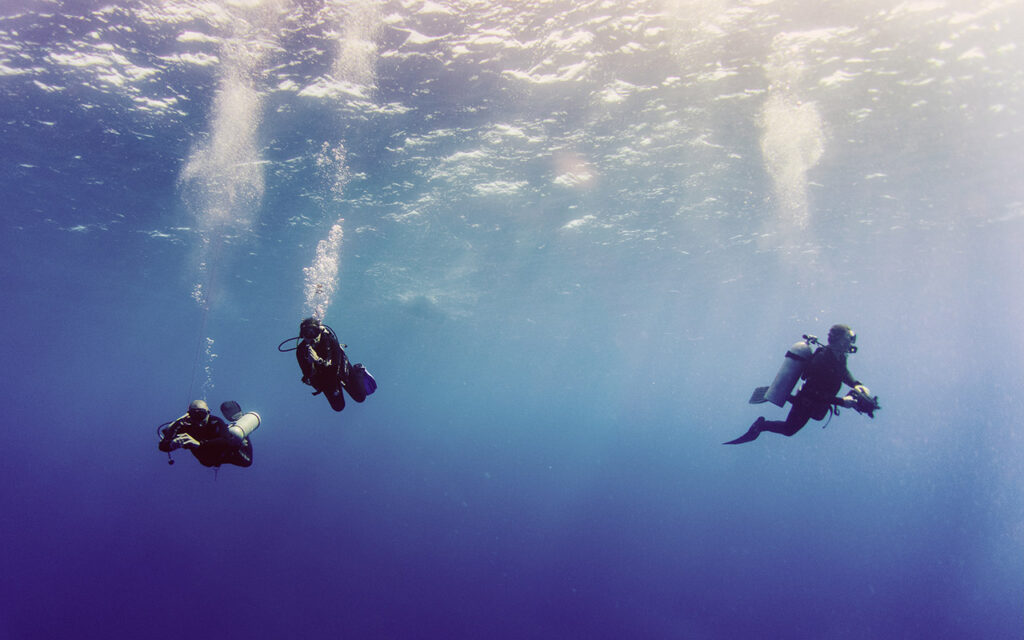 3. Jet Ski or Jet Boat Hire
Similarly, water sports are another popular activity around the Costa del Sol, especially in the summer months. Jet boats and jet skis are a lot of fun and can be hired all around the coast, including at beaches in Fuengirola, Elviria, Marbella and San Pedro de Alcantara. Depending on licensing requirements, you can either hire the boat or just book your ticket on a set cruise. We recommend that you do some research to see which suits your needs best.
4. Dolphin or Whale Cruise
Depending on the age and interests of your children and their patience level, dolphin or whale cruises are another summer favourite on the Costa del Sol. Dolphin cruises often set sail from Benalmadena, Marbella or Fuengirola ports and are best researched and booked in advance.
5. Paddle boarding, Paddle Boat and Kayak hire or lessons
Although the Costa del Sol beaches aren´t usually surf beaches, they are perfect for kayaking, paddle boating or paddle boarding around in the paradisaically flat sea. There are plenty of companies that offer these fun activities either as lessons or equipment hire all around the coast, including Marbella Port, Guadalmina and Elviria to name a few. You will also find spots along most beaches where you can hire any kind of board or paddle boats with slides. For children that can swim, this is a fun little activity in the sea that the whole family can enjoy.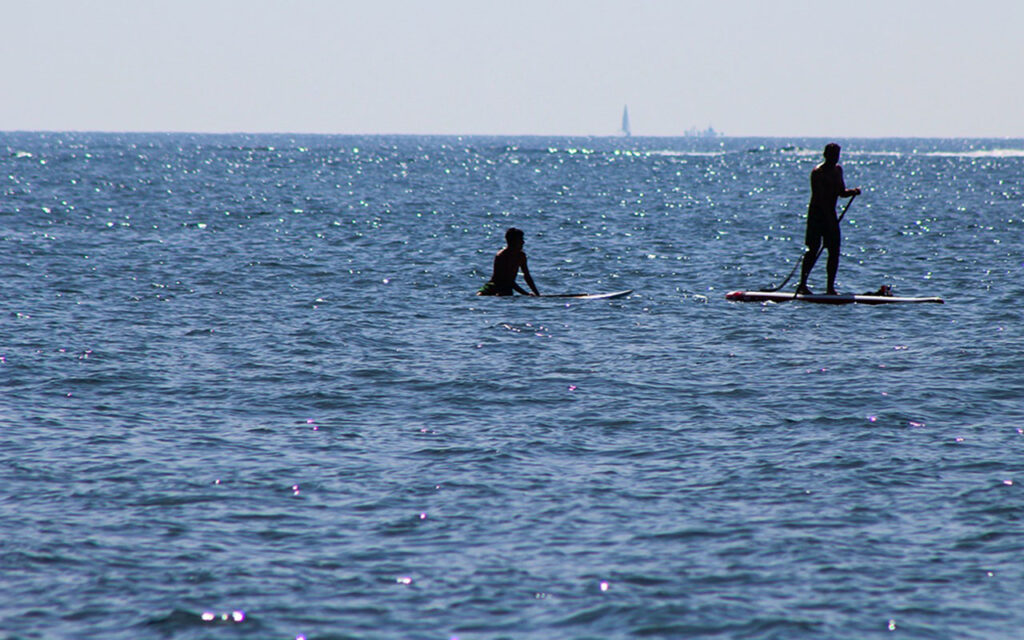 6. Aquatic Parks in the sea
Last but not least are the parque acuaticos that pop up in the beaches around the coast where you are taken out to inflatable slides just off the coast (with life jackets of course) and you can enjoy the time you choose climbing and sliding around these in designated areas just offshore. During the summer months you can usually find these in popular beach areas such as Fuengirola, Elviria and Puerto Banus.
7. Hanging out at the Pool or Beach
This one is a no brainer, and also appears in the budget-friendly activities blog. But of course, one of the best summer activities for children here on the Costa del Sol is just hanging out and swimming at the beach or pool. Pretty much all communities or villas have access to a private pool perfect for enjoying these prime months- some with water fountains or slides.
With the famously stunning beaches around Marbella, Marbesa, Elviria, Cabopino, La Cala de Mijas or San Pedro del Alcantara, hours of fun can be had playing ball or by the sea, exploring treasures, building castles in the sand, playing beach volley ball, beach soccer/football or beach paddle. You can bring a picnic snack, or enjoy a meal or drink in one of the very many chiringuitos (beach restaurants, or chill out bars) while the children play freely. You can also escape the busier areas of the coast and visit El Chorro, in Ardales National Park for a nature swim in Embalse del Conde de Guadalhorse.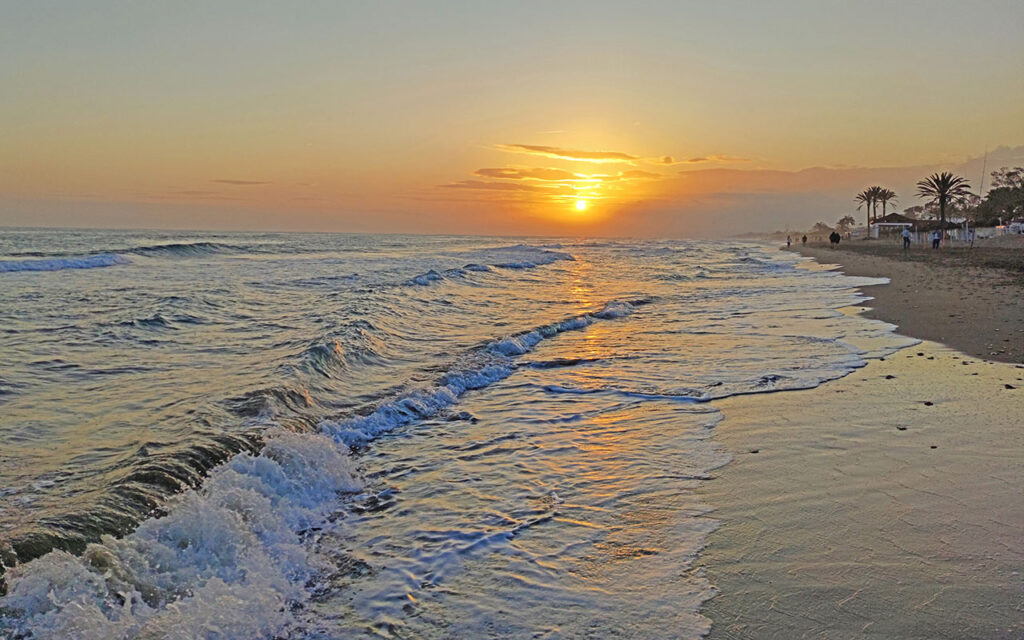 These are just the summer specific family friendly activities that are popular here on the Costa del Sol. The next instalment in this three part blog series showcases 18 fantastic activities that you can enjoy with your children all year round.