This blog is the second in a three-part series showcasing the 30 best family-friendly activities on the Costa del Sol. Our last blog focused on summer-specific activities, and our next blog will outline some of the best budget-friendly activities for children in the area.
We should point out that this is meant as an overview to direct you to some of our favourite family-friendly activities. We are not in any way associated with any of these activities and cannot guarantee details nor quality, so we have included links to the individual web pages for you to do your own planning.
In any case, we always recommend calling ahead to find out details and plan your visit (perhaps with the exception of the many beach activities that you will find speckled along the coast). Most places should have someone who speaks English and can attend to you if needed, and many places offer discounts for advanced online bookings.
This beautiful zip line park is based right in the centre of Elviria, in Marbella´s east. Set amongst the local pine forest, the park offers routes for all levels, including picnic areas, a café and a little adventure park for under 6-year-olds. We recommended calling to plan your visit since availability can be affected by events and weather. If you have some extra time, you can pop by the little pedestrian square near Supersol (now becoming Carrefour) for a drink or meal, stroll through the pine forest behind, or stop at the rugged beach before or after your visit.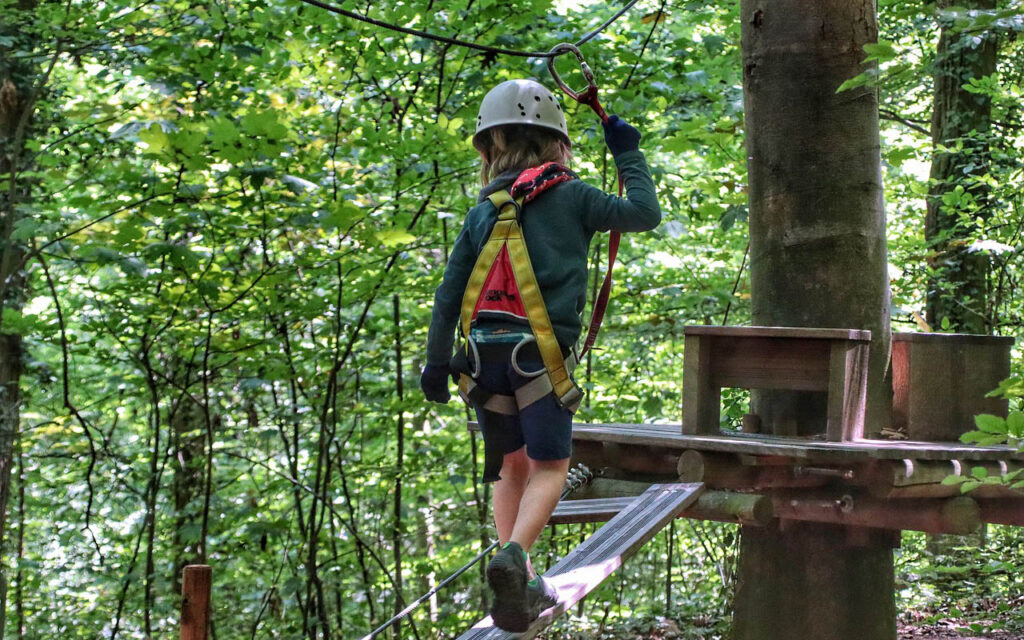 There are many zoos around, but we love Biopark for its variety, beautiful layout and very comfortable size. It is quite compact so perfect for a few hours with a young family and has a picnic area and café overlooking the playground (that is a favourite with younger children). The annual pass offers exceptional value for multiple visits. Afterwards, you could pop by the nearby Parque España, the central playground in Fuengirola, which is just across the road that is very spacious and has a café and a great variety of play areas. Another option is to head to the Fuengirola Paseo Maritimo for a beach walk or lunch at a chiringuito.
3. Sea life or Miniature Golf at Puerto Marina
Sea Life is located on the pier in Puerto Marina and is all indoors, except for the rooftop café and play area that overlooks the nearby beach. You can walk through the aquarium under sharks and other marine life, and also enjoy a great variety of sea creatures up-close in the displays, as well as touch and feel and excavation sections. There is also a miniature golf course on the top level that can be accessed from the street.  It´s a fun couple of hours especially suited to families with budding marine scientists, that can be doubled up with a meal, stroll or shop at Puerto Marina or the nearby beach. There are swarms of fish swimming around the marina that you can feed with bread but are forbidden to catch.
4. Mariposario de Benalmadena (Butterfly Musuem)
There is also the Butterfly Museum that gives you an up-close view of lots of butterflies and birds in Benalmadena. It´s only a relatively quick stop but is a very beautiful experience for all ages. If you´re lucky you might even witness a butterfly leaving its cocoon.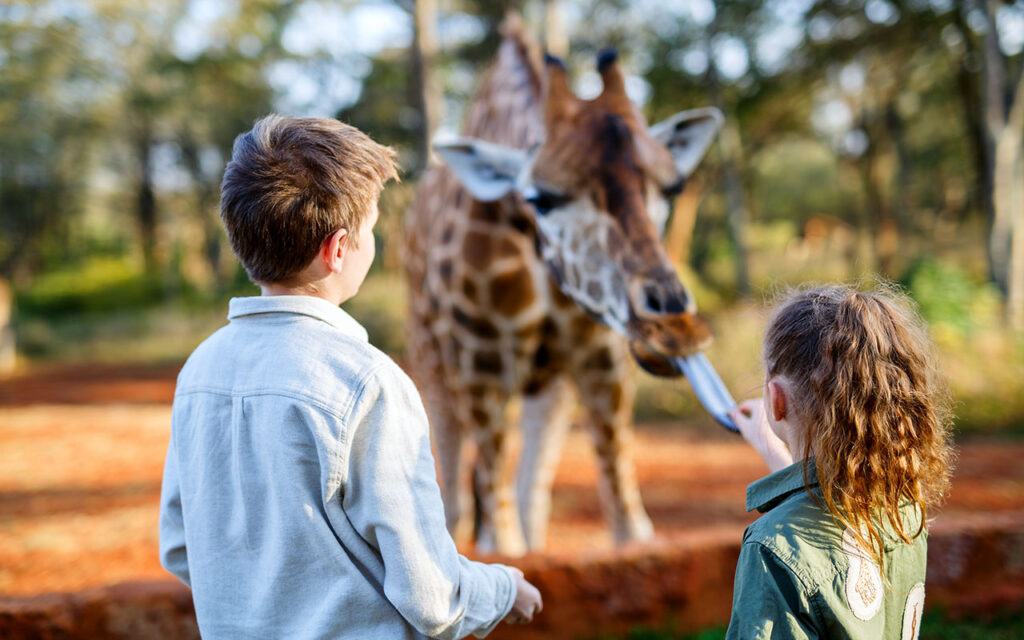 If you are into zoos but prefer a larger, open plain type zoo, Selwo Adventura in Estepona is your pick on the Costa del Sol. There are many spacious displays showcasing animals from different parts of the world, and there is also a suspension bridge and zip line over the lake. The zoo is quite large and requires a substantial amount of walking so it is best to arrive early and plan your visit to enjoy some of the different talks about the animals. There is also a safari ride that can be purchased additionally that usually takes you up close with rhinos and zebras and reduces the walk a little, but you should book on or before arrival because the safari rides usually sell out. Entrance tickets can be purchased in the Selwo Pack which also admits entry to the following two experiences.
This outdoor marine life park is a beautiful little visit, and includes a program of animal presentations including dolphin, bird and penguin shows- so you should allow at least half a day to enjoy these shows. It contains a comfortable display of a variety of animals, including reptiles, flamencos and penguins, and a restaurant overlooking a playground. VIP experiences including up-close contact with dolphins, penguins and sea lions can be purchased additionally. You might want to pop over to Puerto Marina or Benalmadena beach for a meal or drink once you´ve finished or stop at the Butterfly Park to make a day of it. Tickets can be purchased as a Selwo Pack that also gives you access to Selwo Aventura and the Teleférico in Benalmadena.
This cable cart experience can be purchased as part of the Selwo Pack that also gives you access to the two above zoos, starting next to what was once Tivoli world (currently closed). The cable cart runs constantly for the good part of the day, and takes you up over Benalmádena, past the rocky mountains of the Arroyo del Miel (translates to the honey creek) to the high rocky cliffs offering spectacular views of the Costa del Sol and the Mediterranean. From there are beautiful lookouts, a little café, and a few short walks up the rocky cliffs (thank goodness they have handrails) taking you to spectacular little lookouts that offer stunning photo opportunities. There is also a bird show where you can get up close with eagles and sometimes even see them in full flight on the right day. The bird show is only on a couple of times a day so we recommend calling ahead to plan your visit to enjoy the whole experience.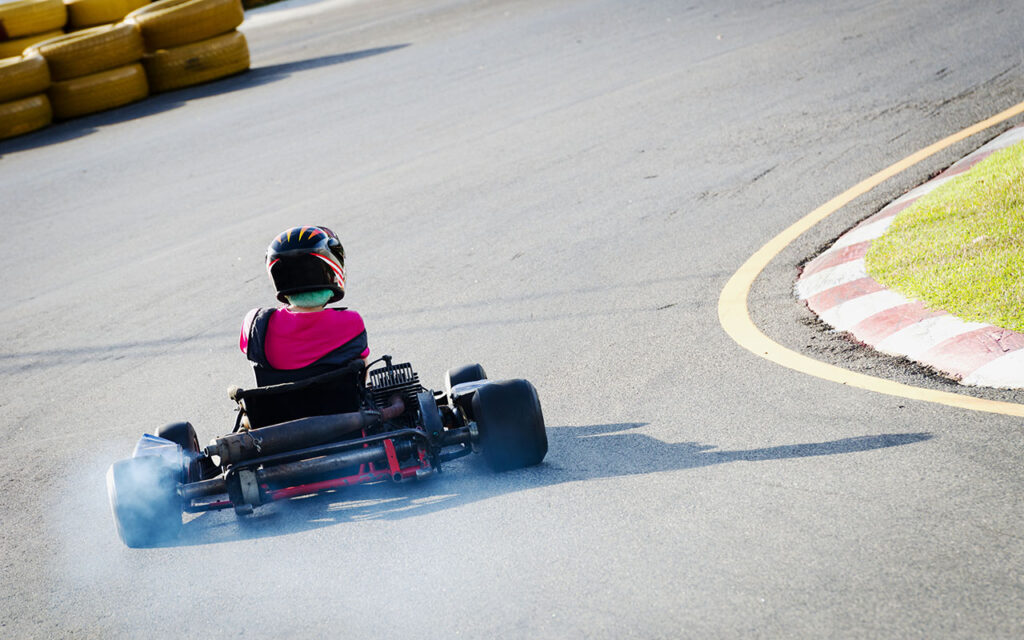 Just up the mountain from Marbella Bus Station, you will find the go-karting, video game and trampolining hub of Funny Hill. There is a child (from around 120cm in height) and adult karting circuit, some arcade and virtual reality games, and of course a café. Depending on what you want to spend, you could spend a few hours of fun there, and they also do events and parties. To make a day of it, you could continue up the mountain to do a nature walk or picnic in Juanar National Park.
9. Visit a Wildlife Sanctuary
With so much nature, there are many wildlife sanctuaries where you can visit to encounter and learn about different animals. Just above Marbella, in the municipality of Ojen, there is a nature reserve where you can get up close with the native animals of the area, such as deer and warthogs at the Eco Reserva. They have a range of events and options, but all visits are only by prior reservation. There is also a Donkey Dreamland in Mijas, and a Wolf Park and Donkey Sanctuary north of Málaga in Antequera where they offer tours and workshops to learn about these beautiful and sometimes misunderstood animals. These visits are fantastic experiences for children that educate about animal and habitat conservation.
10. Caminito del Rey, Ardales National Park
In the stunning Ardales National Park, you will find the famous Caminito del Rey, which offers a harnessed rock walk through canyons and above rivers in this stunning native forest. The walk can only be done by over 8-year-olds, and always with by pre-purchase- it´s often booked months in advance. You can make a day of it and explore the forest and reservoir of El Chorro, which we go into more detail about in our next blog.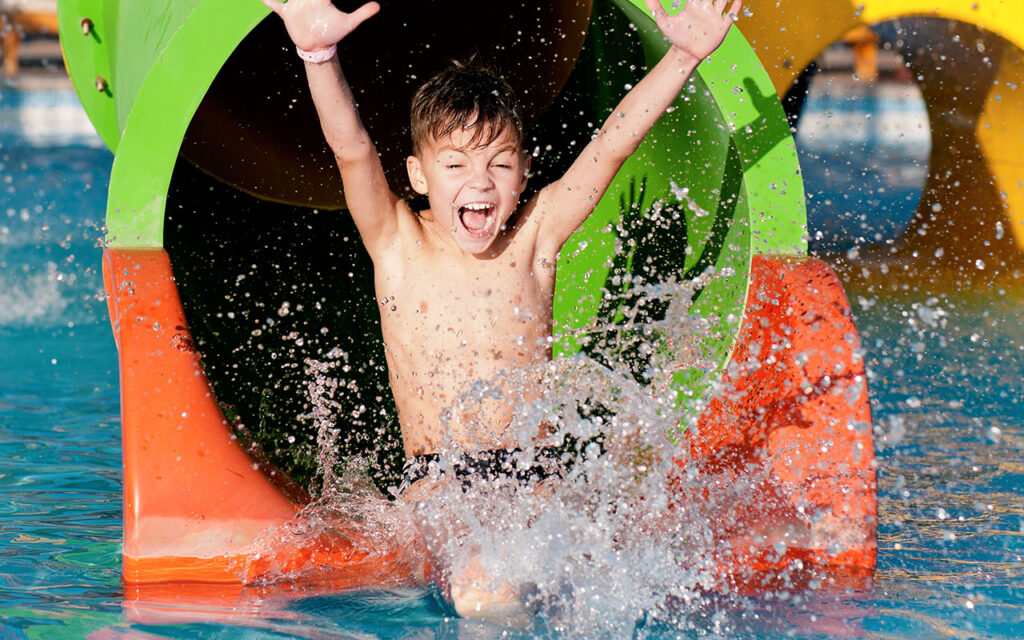 11. Parque de Bolas- Mundo Mania
In Spain, parque de bolas or indoor play areas are very common locations for birthday parties or allowing the kids to burn energy on a weekday. This one is a little out of the way up the hills past Estepona, but it is unique for its size and range of outdoor play areas, including trampolines, soccer court and water play. Not to mention that there are tables and chairs where the parents can sit and enjoy a relaxed drink or meal overlooking Estepona. Obviously more popular with younger kids, if you are only two visits one of these ballparks in the Costa del Sol- this is the one we would recommend. Pirate Park on Marbella Paseo Maritimo is another favourite for its excellent outdoor location. If you are after an aqua park with water slides, these are discussed in our previous blog.
12. Ten-Pin Bowling
Although not typical in Spain, there are some places where you can go and test your skills at some good old fashion ten-pin bowling, and we all know what fun that can be for primary-aged children. For example, Los Arqueros Golf Club in Benahavís provide this fun activity, as well as a couple of places in Fuengirola and Mijas.
13. Going to the Movies
When planning a family day out, especially on a rainy day, a nice trip to the cinema never goes out of style. Most cinemas in Málaga offer VOSE options where the movie is screened in the original language, which of course is most often English. The key cinemas around the Costa del Sol include Cinesa in La Cañada in Marbella, Cinesur in Miramar centre in Fuengirola, Teatro Goya in Puerto Banus, Cine Albéniz in the centre of Malaga and Yelmo cinemas at the Málaga Train Station. We recommend booking online to get the best seats, and often a better price.
14. Horse Riding
The untouched natural landscape around the Costa del Sol makes horse riding another picturesque activity that you can do in and around Marbella. For example, there are numerous horse-riding activities in Coín, Marbella and a few in Mijas.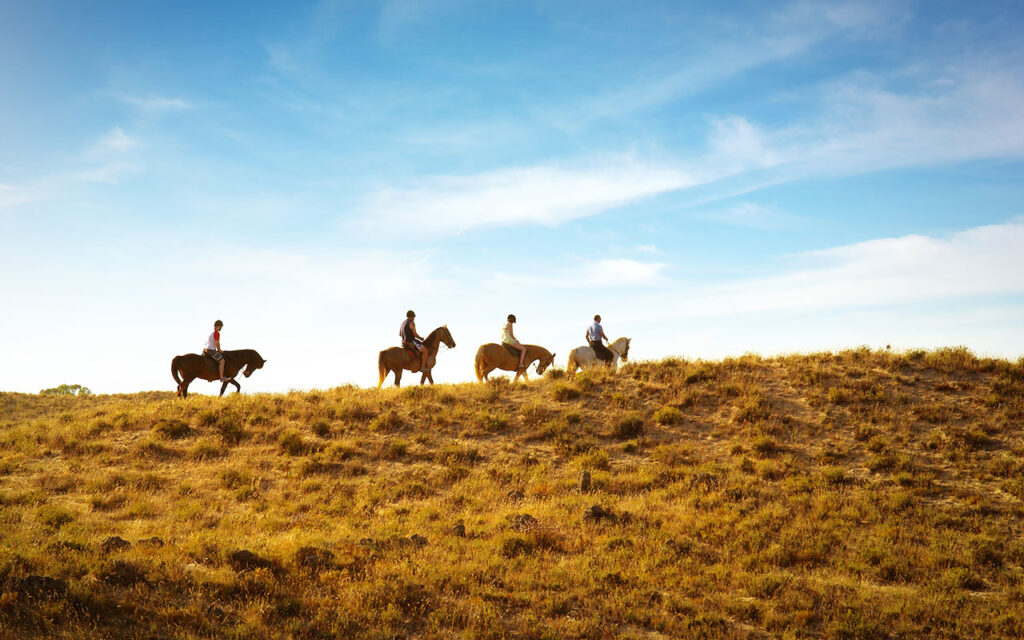 15. Tennis and Paddle
As a popular spot for international tennis players for its fantastic climate, there is a real culture of tennis and paddling around the Costa del Sol. It follows that there are many fantastic tennis and paddle facilities available for use including Fuengirola, Mijas, El Rosario, Nueva Andalucía, Puente Romano on the Marbella Golden Mile and Guadalmina. Many urbanisations have their own courts that are available to residents and their guests free of charge. Wherever you are, there will be one close and these are fantastic family fun activities that are great for fitness and coordination.
16. Family Golf Day
If you are a golf-loving family, golf can also be a great activity for older children. Also known as the Costa del Golf, the Costa del Sol has one of the highest concentrations of golf courses in the world. No matter where you are there will be a lovely golf course around the corner, including in La Quinta, Los Naranjos, Aloha or Las Brisas in Nueva Andalucía, Mijas, Santa Maria and Green Life in Elviria, Guadalmina and the Real Golf Club of Marbella in the Marbella Golden Mile. There is also a miniature golf course at Sealife in Benalmadena, and perhaps another in Fuengirola that should open post-covid soon. Plenty of golfing fun to be had!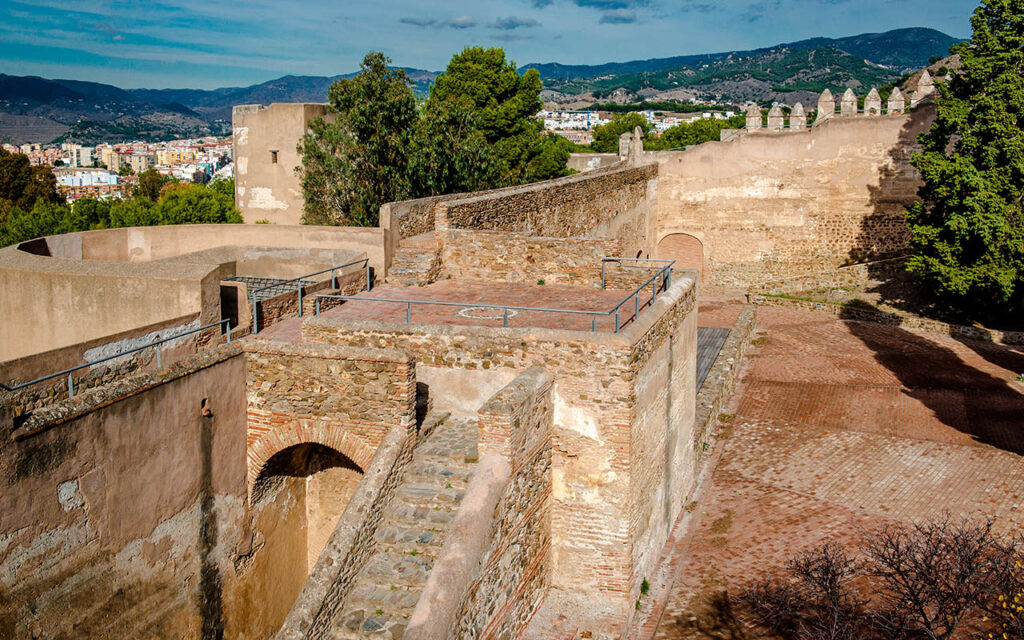 17. Visit Málaga historical sites
Being one of the oldest cities in Europe, Málaga has a fascinating history to be explored. In the centre next to the famous El Pimpi bar you will find the ancient amphitheatre, the Alcazaba (old palace) and a walk up to the Gibralfaro (old fort) that will take you back hundreds of years in time. For older children, you could hire electric scooters and zip around the city including the centre historical, Muelle 1 (the port) and paseo maritimo, or spy the excavations of the ancient Roman wall that surrounded the city.
18. Visit Málaga Museums
While you are at it you might want to explore Málaga´s fantastic array of museums. To enjoy Málaga properly, you really need at least two days, although more would be better. The Museum of Imagination is a favourite for lots of fun, the Museum of Málaga if you are into history and art, or the Interactive Music Museum for some music exploration. For some options at the popular rejuvenated port named Muelle 1, you could browse the shops or dine along the port, visit the Aborania Museum at Muelle 1 which promotes marine conservation, or the kid room at the Pompidou Museum of Modern Art. You can find a full list of Málaga museums here.
In summary…
There may be activities that we have missed, but as you can see there are countless fantastic family activities to be enjoyed here in Marbella and the Costa del Sol. Don´t miss next our next blog that outlines some lovely low-budget activities for children around our favourite coast.