Spain´s Costa del Sol is famous for it´s lovely warm climate and fantastic Mediterranean beaches set against a backdrop of mountain silhouettes and countless beachside chiringuito restaurants and bars. In addition to the glitz and glamour of Puerto Banus, Puerto Romano and The Golden Mile retail and food choices, there are countless activities for families to enjoy here in one of Europe´s most popular residential tourism destination.
Building on from our first two blogs in this series of family friendly activities, focusing on summer options and year-round activities for children, this week´s addition concentrates on budget friendly activities within an hour of Marbella.
Hang out at the beach
It goes without saying that one of the best free activities here on one of the Mediterranean´s most famous stretch of beaches, is to hang out at the beach- any fine day of the year. There is something about the salty air, open space and soothing sound of the waves that seems to calm the soul, which might even be more true with children. Perhaps it´s for this reason that so many Spaniards camp out at the beach with large groups of friends or families all day long.
You don´t need to go all day, nor set up as though you are camping, but hanging out at the beach with children is one the best family activities there is- it´s free and you will probably come home very relaxed. Whether it be a picnic, just a couple of hours between meals, getting takeaway or eating at a chiringuito, beach time is always well spent- just don't forget sunscreen and your beach shade! While buckets and spades are a great accompaniment for younger kids or budding sand designers, a simple ball or the Spanish favourite beach paddle are simpler games to entertain older kids, or even a good old game of cards or beach stroll are great for quality time together.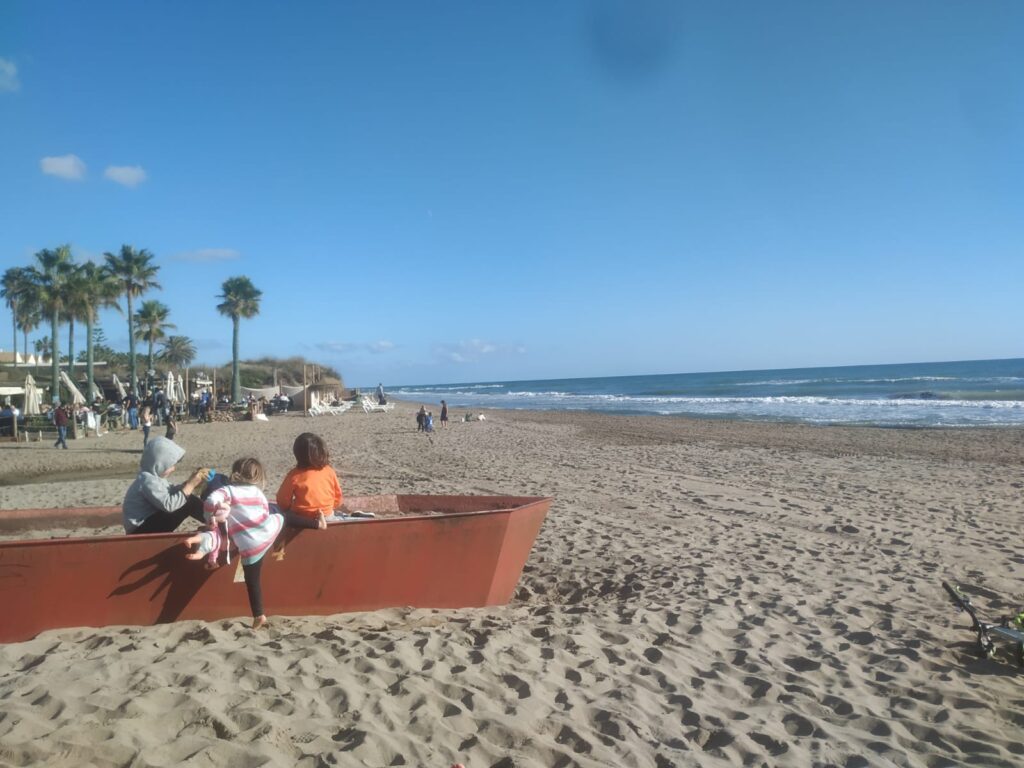 2. Sea fun activities and Playgrounds
In the summer months, you will find sea fun activities set up along the coast, such as in Elviria, La Cala de Mijas, Estepona, Fuengirola or Puerto Banus to name a few. Often there are inflatable playgrounds where kids can climb up and slide down them in the water, and even more numerous are the little stations where you can rent paddle boats, kayaks, paddle boards or other sea crafts which can be a lot of fun for older children. You will also find various beach playgrounds and other playgrounds speckled among public space that can be a great pass time for younger children any day of the year.
3. Explore the neighbouring towns
One fantastic thing about Andalucía is the proximity of so many wonderful and unique towns all within a short proximity. So another fantastic family activity is simply to go out and explore some of the many nearby places. For example, Mijas Pueblo is a stunning mountain village overlooking the Mediterranean that offers donkey rides and horse drawn carriages around the picturesque streets. On the other side of Marbella is the tiny town of Benahavís set in beautiful mountain forests with plenty of nature routes to explore at the foot of Sierra de las Nieves national park. Benalmadena offers a culturally unique array of architecture and assets, including Parque de la Paloma among others, and an extensive paseo maritimo ending in cliffy walks around little coves, while the village is more traditional. Estepona is a more understated seaside village, offering a fun seaside promenade and town centre close to the sea. Driving a little more you can explore the edgy beaches and villages around Cadiz and Tarifa, that are the gateway to Morocco both `physically and culturally. Marbella historical centre is, of course, a lovely place to visit in itself!
Driving a couple of hours inland you will find the ancient towns of Ronda, Seville, Granada, each offering rich history and cultural assets. Closer to home, Coin, Ojen and Alhaurin el Grande are little countryside villages offering markets and a relaxed lifestyle. Go for the day, pack a picnic, or just go for a few hours- all can be a lovely family activity. In most places you will find a pedestrian square where you can get refreshments while the younger kids can run safe from motor traffic.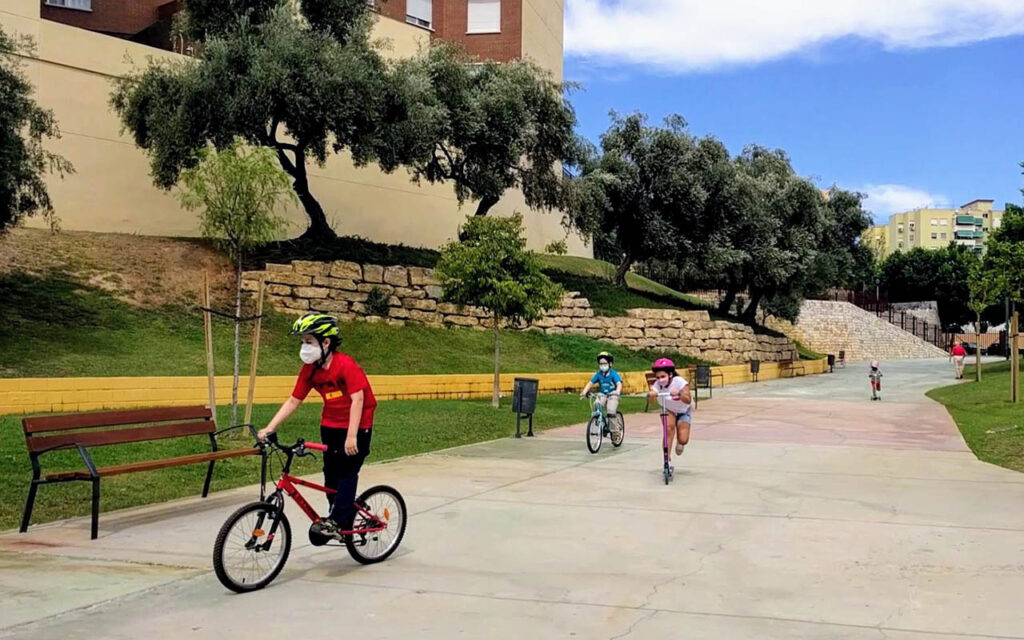 4. Discover the country side
Another fantastic thing about the Costa del Sol is that the countryside is often just a minute or two away, so you can pop out for a short nature escape.  Whether it be La Mairena, Elviria, Mijas, Benahavís, Montua, Casacada de Camojan, Sierra Blanca or around La Cala de Mijas, and probably in most places around the coast- you will find little nature routes for a quick nature fix. Given they are so close, they are usually quiet and intimate, and you only need to take a water bottle and a piece of fruit so it´s a nice no fuss activity. You may even bump into a herd of wild goats on your journey! We should also mention that Estepona has a great ´pump track´ specially designed for riding scooters or bikes over bumps and jumps. There are also plenty of unmarked bike tracks and other routes that are great for riding around as a family.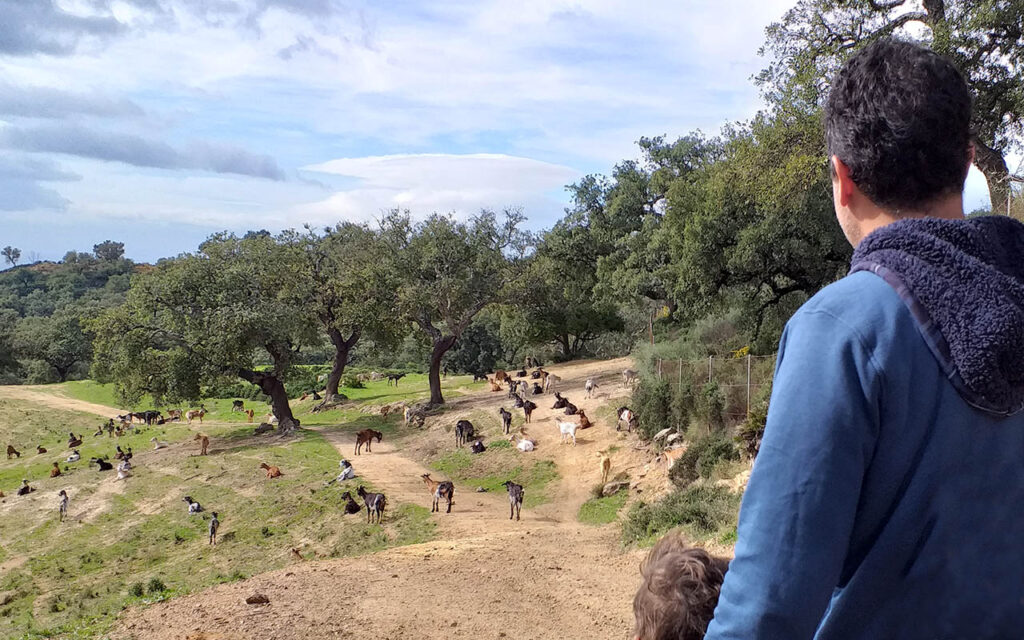 5. Nature walks at Sierra de las Nieves, Juanar or Ardales National Park
This as a separate point because these are more committed activities than the little walks mentioned above, as they are large areas nationally protected for people to hike and enjoy. These places usually have a mirador restaurant and a few picnic areas, so you can choose to bringing snacks or enjoy a cooked meal. Juanar is the closest to Marbella, just a short drive up towards Ojen from La Cañada, and offers a range of tracks overlooking Marbella and the Mediterranean, and the more intense walk up top the top of the famous La Concha Mountain, that is the famous background of places like Sierra Blanca or Nueva Andalucía.
As mentioned in previous blog, Ardales National Park is the home to El Chorro Reservoir that is a popular spot for camping and non-motorised water activities, but also the Caminito del Rey cliff walk, that is accessible to people 8 years and older by pre-purchasing tickets. On a cold winter´s day you might find a little snow at Sierra de las Nieves behind Benahavís, but Sierra Nevada is the main ski field about 2.5 hours drive from Marbella.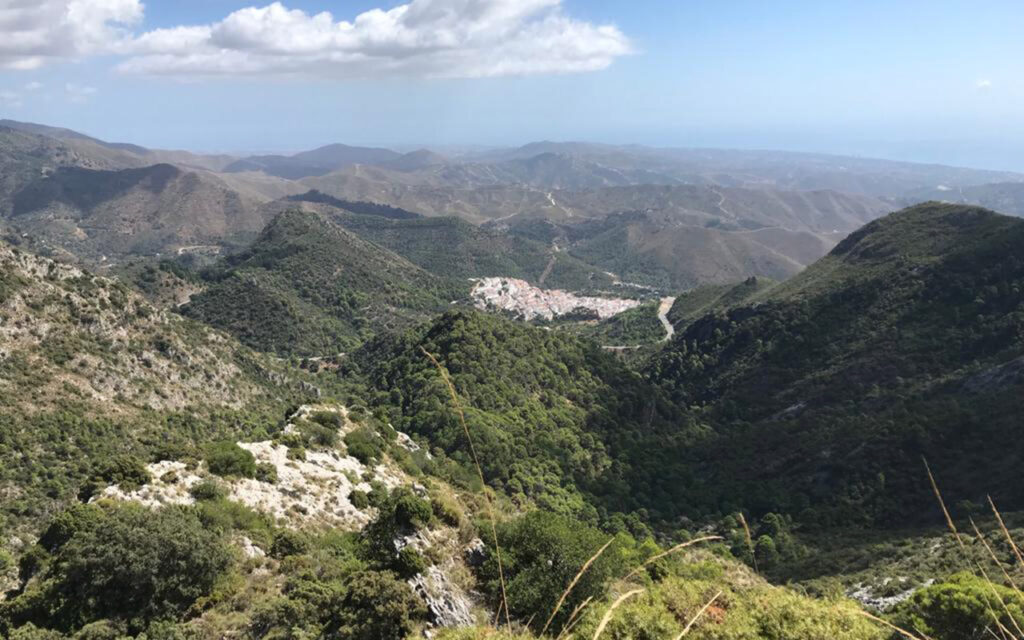 6. Picnic at Parque de la Paloma
Last but not least, is the famous Parque de la Paloma in Benalmadena that is very popular for the many animals that roam free in the park, including birds, turtles and rabbits. It contains a large manmade lake, two great play areas and a restaurant for a snack, although most people bring a picnic and set up for the day on the grass. It´s always a relaxed and enjoyable day out with young kids and friends, and is a clear favourite park for locals.
Costa del Sol with Children
All in all, there are countless activities for families to enjoy in Marbella and the Costa del Sol- all year round and even if you are on a tight budget. There are surely many that we have left off too, so if you are looking for activities for families around Marbella, just keep your eyes and ears open and more activities will present themselves! If you´re living here there are plenty of sports activities available for children including tennis, football, rugby, paddle, golf, taekwondo and jujitsu, to name a few.