For those of you who are considering the move to warmer weathers here on the Mediterranean south of Spain, we encourage you to take the leap. Life here on the Costa del Sol is healthier, happier and more relaxing. This blog outlines the key health benefits that a Marbella life, or Costa del Sol life, offers.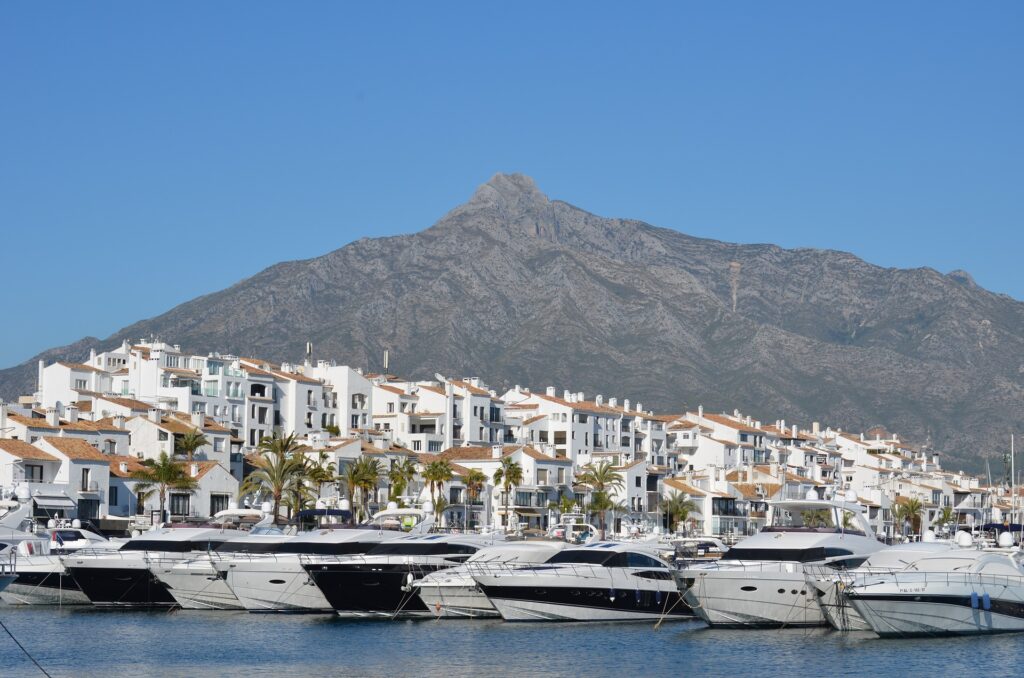 Famously Clean air
The Costa del Sol is famous for having one of the best air qualities in Spain, with the fresh air that flows in straight from the Atlantic Ocean across the Mediterranean. We all know how important fresh air is to overall health and happiness. Marbella, in particular, is known for the unique micro climate formed by the beautiful mountains and golf courses that surround it, that keep the temperature relatively mild all year round.
The new Marbella Strategic Plan sets out to improve air quality even further, by aiming to create more pedestrian zones, encourage cleaner energy both for private and public assets, improving public transport and limiting motor traffic in the centre- with sustainability as one of the three guiding principles of the city´s future. So, the air quality should only get better with time.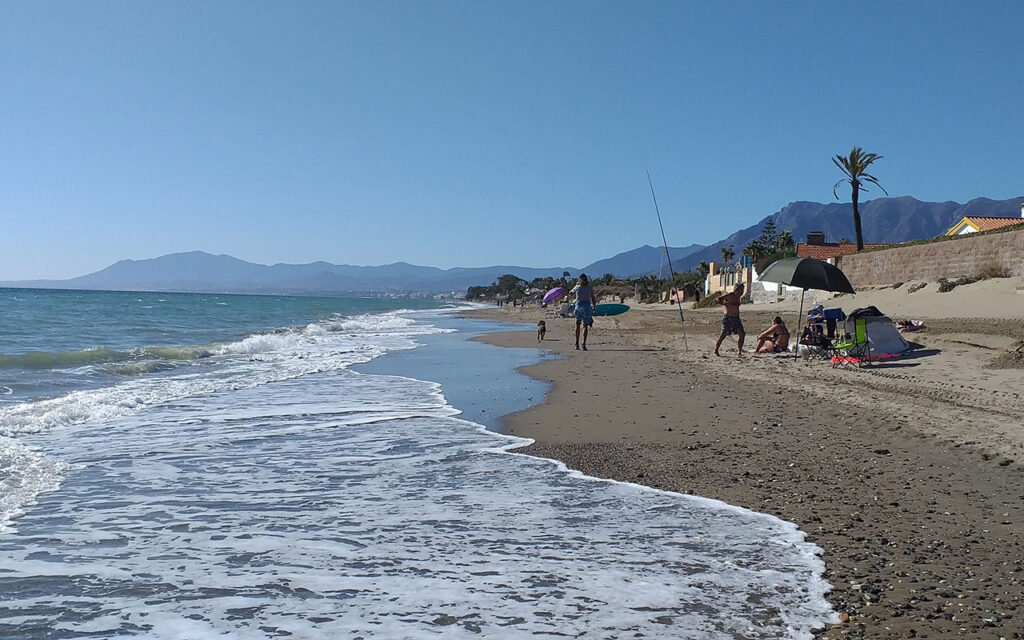 Over 300 days of sunshine a year
The Costa del Sol is also famous for its fantastic year-round weather, known to boast about 325 days of sunshine a year- or 90% of the year. Hence the name, that translates as the Coast of Sun. Living here, it feels like it´s sunny even more often – it´s always a surprise when you look out the window and don´t see blue sky.
Of course, the benefits of sunshine on our physical and emotional wellbeing are well documented. Firstly, sunshine provides the body with vitamin D- which is proven to enhance autoimmune protection, endorphin production and bone health, as well as lowering the risk of the cancer. Secondly, since vitamin D deficiency is associated with depression, and the endorphins that the body produces in sunshine make you feel happier- regular sunshine is known to help with mental health and assist in wading off depression.
So while it´s always nice to see sunshine- 90% of days being sunny has more than just a nice effect on your life- it is proven to help your emotional and physical health. This is why many northern Europeans love to make the Costa del Sol their second home- and they rant about the difference in their bones, joints and overall health – especially in the winter months.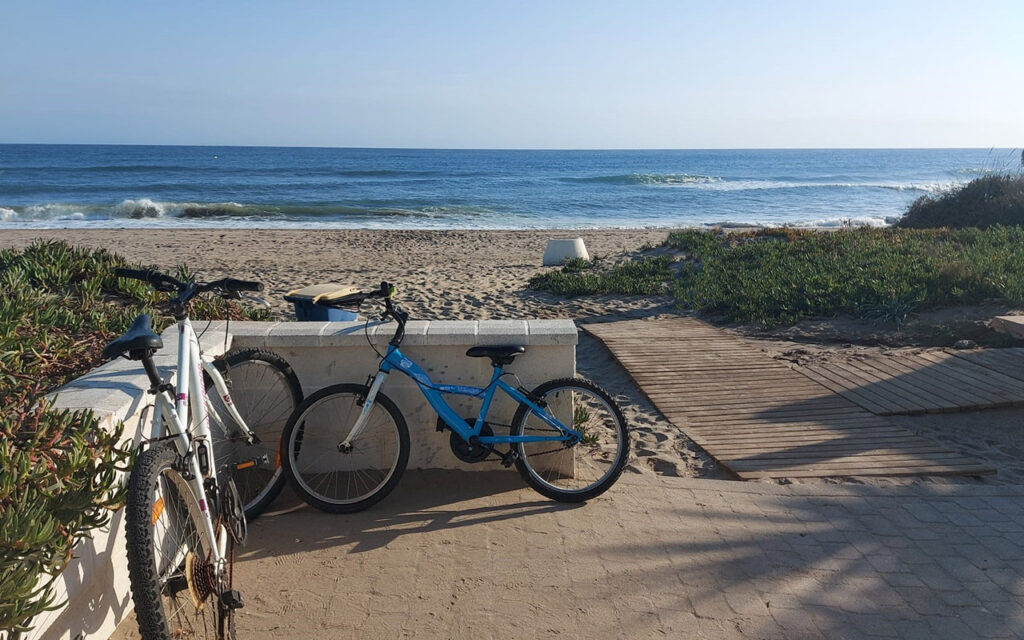 Life by the sea
It is well known that life by the sea also has many emotional and health benefits. In fact, scientists are uncovering that the human brain reacts positively to water, which provides calming mental relief, a break from over stimulation as well as emotional healing and insights. Further, studies have shown that living near the sea encourages an active outdoor lifestyle. This is even more so when coupled with the wonderful year-round weather that we experience here on the coast, that allows you to enjoy the seaside throughout the cooler months.
The salty sea air is also fantastic for the respiratory system which helps fight asthma, bronchitis and sinus issues by loosening up mucus and helping to clear the airways. These effects are further enhanced when you immerse yourself in the salt water (obviously if it is not too cold for you), but also helps to heal sores on the skin, relax the body, soothe the soul and improve sleep. In fact, the sound of the sea alone is known to help relax and induce sleep – so a seaside nap can leave you extra relaxed and refreshed.
If you have children around, the Mediterranean offers extra benefits of being a relatively safe place for children to swim and splash around.  Most of the beaches are very flat, so that you can go quite far into the water without it getting deep or posing much risk. Many beaches offer easily accessible water sports too, like kayaking, paddle boats, paddle boarding – and even surfing and kite surfing if you find the right day and place. There are also aquatic parks at some beaches in Elviria, San Pedro and Fuengirola that contain inflatable slides and other bouncing fun in the sea for those willing. So, there is plenty of seaside fun to be had for adults and children alike.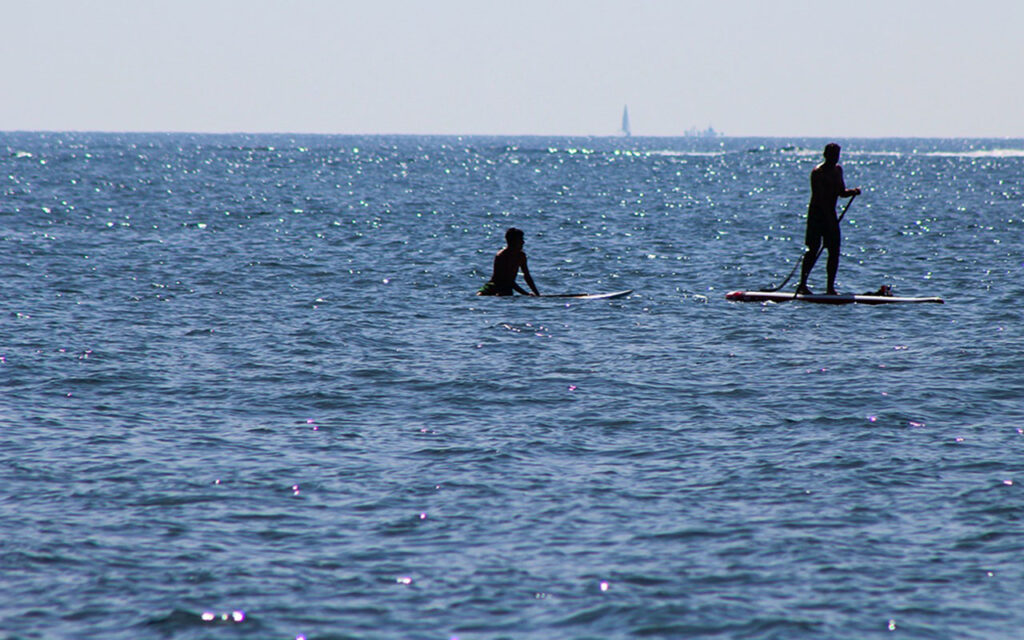 Closer to nature
Another pull of the Costa del Sol is the closeness of nature in every direction. Apart from the seaside, the coast also has a stunning array of mountains, with numerous hiking trails within 15 minutes' drive from the town centre. For example, there are nature trails to suit all levels in Juanar and La Concha that overlook Marbella centre, as well as Benahavís, Sierra de las Nieves and Guadalmina River, plus little tracks in nature reserves just behind Sierra Blanca and Cascada de Camoján, Elviria and La Mairena to name a few. So those who like to escape to the countryside for a nature hike will be spoilt for choice here in Marbella- many offering gorgeous views of the sparkling sunny sea.
If all that isn't enough, you have the option of skiing in the stunning slopes of Sierra Nevada only 4 hours from Marbella by car. What is clear is that nature is very easy to access here on the coast, and it pops up regularly in your line of sight when you are driving along the A7 or walking many local streets – providing lovely views and a reminder of the natural beauty that calls you to life.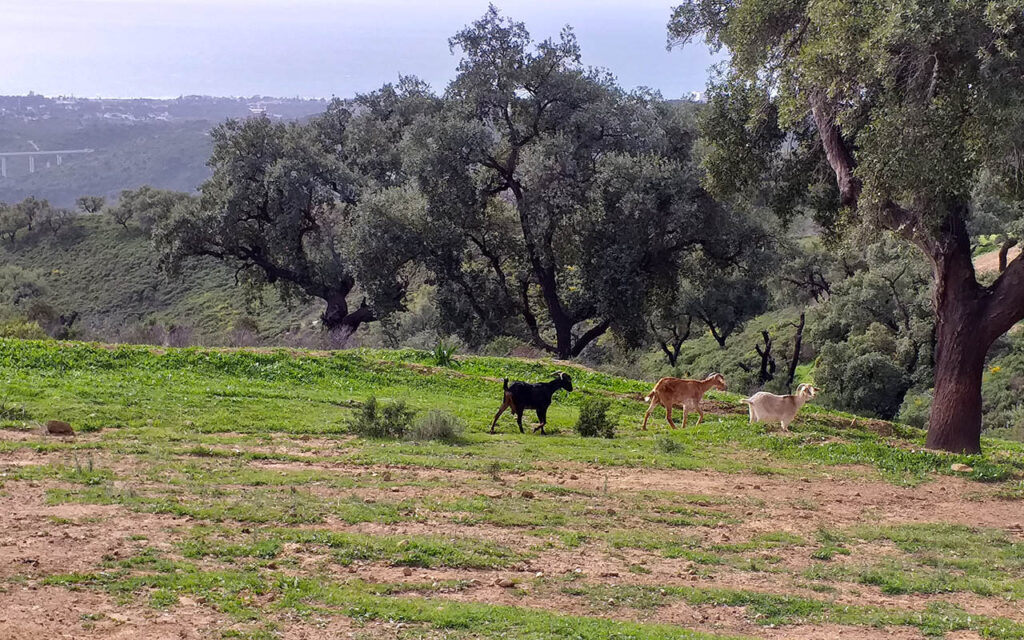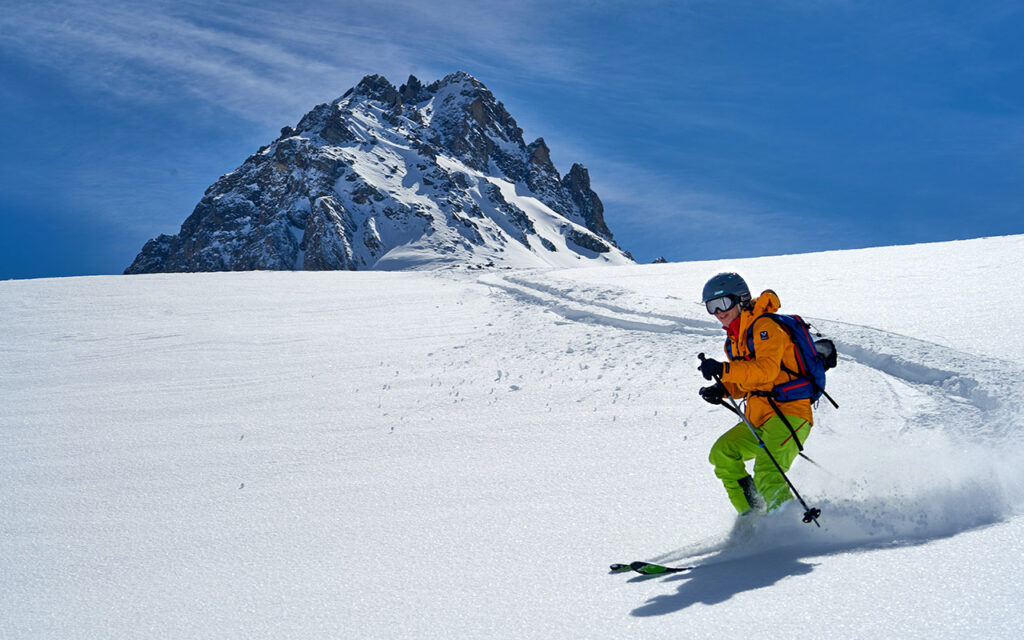 Less time in the car
Compared to a city life, or the urban sprawl of populated northern European areas, the Costa del Sol is very easy to drive around, and it seems that everything is only 10 or 20 minutes away. There are very few traffic lights and the coast is distributed by the A7 motorway that parallels the coast, complimented by a toll road further up in the mountains. These are accessed by roundabouts and slip lanes that mean that most trips are quite short- allowing you more time to live your life and less time and money spent driving around and dealing with traffic (except for August when the population triples with holidayers).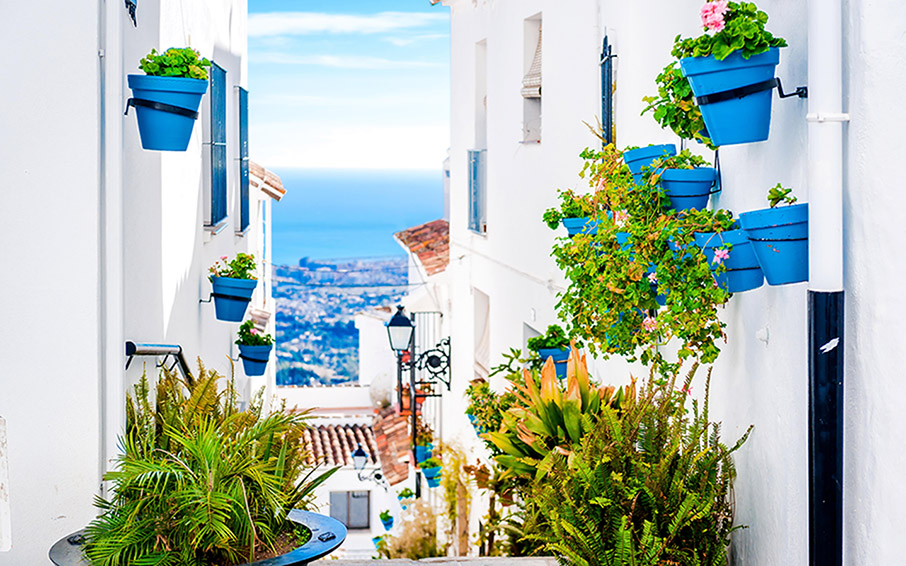 Golf and Tennis
Due to the fantastic weather and abundance of land, the coast has become known as a hotspot for golf and tennis. In fact, there are over 70 golf courses on the Costa del Sol with over 21 golf courses in Marbella alone, giving it the affectionate name of the Costa del Golf. The courses are famous for their beauty offering views to the surrounding mountains and sparkling Mediterranean Sea, and contain club houses that offer a range of health and social events that encourage you to live well and meet like-minded people who live or visit locally.
There are also a number of respectable tennis clubs in the Marbella area, including Puente Romano Tennis Club where various top world competitors come to train- and a few equestrian centres around too. So if any of these sports are in your heart, you will have various picturesque options to enjoy, among some of Europe´s best.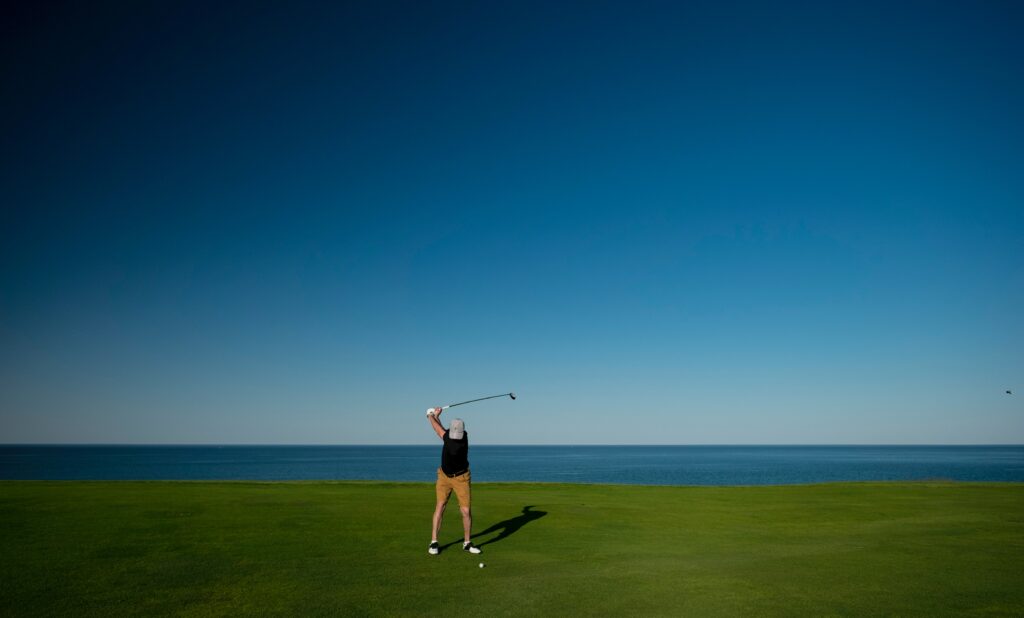 Health food and organic produce
The extra bonus of the aforementioned closeness to nature is that local farms are also right around the corner and organic produce (ecological as it´s called in Spanish) is extremely easy to source. In every town centre on the coast, you will find Municipal fresh markets that offer extremely fresh fish, meats, nuts, fruits and vegetables, and are open regular hours every week.
Additionally, the coast boasts a range of outdoor organic markets that regularly tour the area so that wherever you are, a picturesque weekend produce market is only a short drive away. Some of the providers also offer weekly deliveries to local partner businesses so that you can just put in your order beforehand and collect your personalised or seasonal box of organic fruits, vegetables, nuts, breads and gourmet sauces or conserves – whatever your heart desires. So, you need not even step your foot in supermarket to get all the food you need here on the Costa del Sol- just find the local ecological market and ask around.
Further, because of the rich international community that the Costa del Sol attracts, you will also find a nice variety of international restaurants and food stores that make finding your favourite cuisine possible.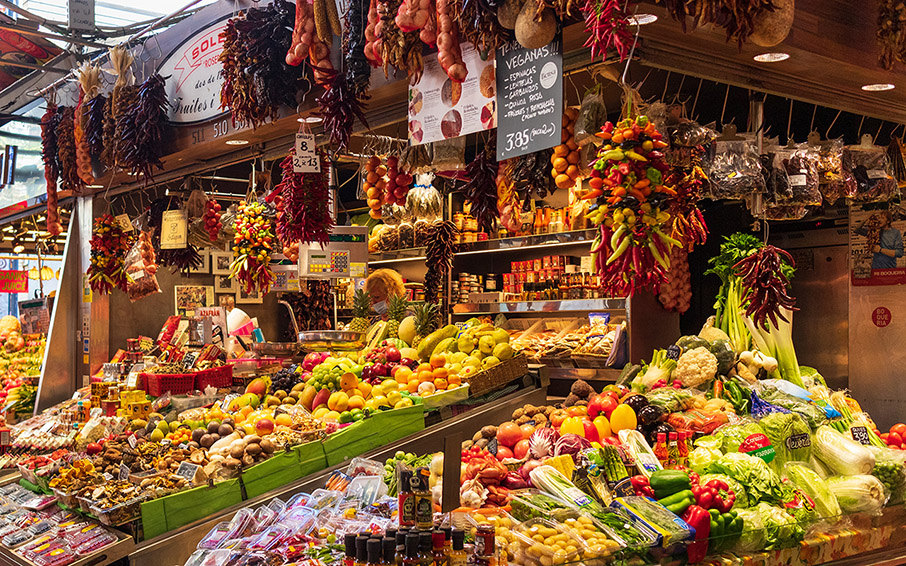 Lifestyle Resorts and retreats
Given the beautiful weather and the health minded people that the Costa del Sol attracts, it follows that there are many wellbeing and yoga retreats available within the area, that capitalise on the natural beauty and variety of health food in the area.  Whether it be a dedicated retreat space, or a guided range of yoga or wellness activities in the area- there are many options to truly unwind, without having to look too far.
There are also a number of five-star beauty, health spas and fitness clubs that offer stunning facilities in picturesque locations and top service- at excellent prices compared to northern Europe. So whatever kind of wellbeing option you enjoy, you will find what you need for a relaxing retreat on the Costa del Sol.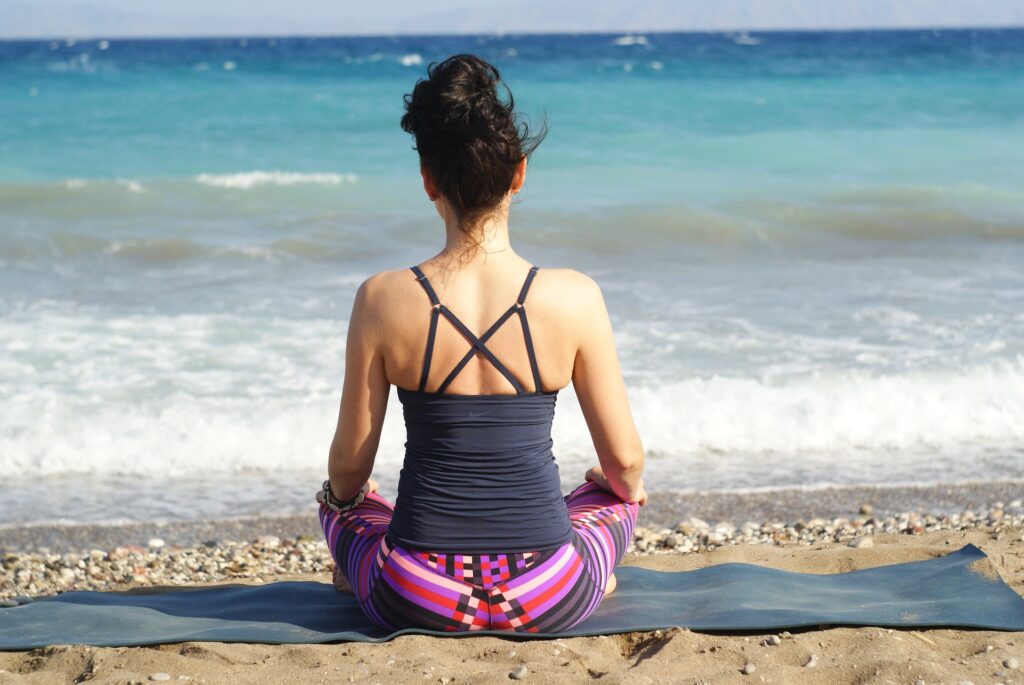 Simpler life of the Costa del Sol
Given all these health benefits, it´s no surprise that many people who come to the area love the simplicity of life on the coast. Perhaps it´s because they are away from the competitive nature of city, the pressure of life in their home towns, the omniscient presence of natural beauty everywhere, or the like-minded people that these things attract. Or maybe it is simply the sunshine, clean sea air and the range of lifestyle and wellbeing options it offers -who knows. But one thing is for sure- most people who move to the sunny coast on the south of Spain would never move away again.