Have you ever wondered why all the new or modern homes have open plan living areas? At ProMas Building, we love open plan living areas, and for many very good reasons.
Open plan floors are basically interconnected spaces, creating a seamless flow from your living room, dining room and kitchen. Here on the Costa del Sol many older homes have smaller, darker living spaces. As experienced builders here in Marbella, we often open these spaces up to transform them into stylish open plan areas.
Not convinced that it´s for you? We have broken it down into why open plan living is preferred by many.
1. It makes entertaining more enjoyable.
Open plan living means that you can swiftly move between kitchen and living spaces when entertaining guests. Specifically, you can still be a part of the action while preparing drinks or food in the kitchen, and it creates a shared atmosphere in the space. No more feeling isolated in the kitchen while your guests chat away!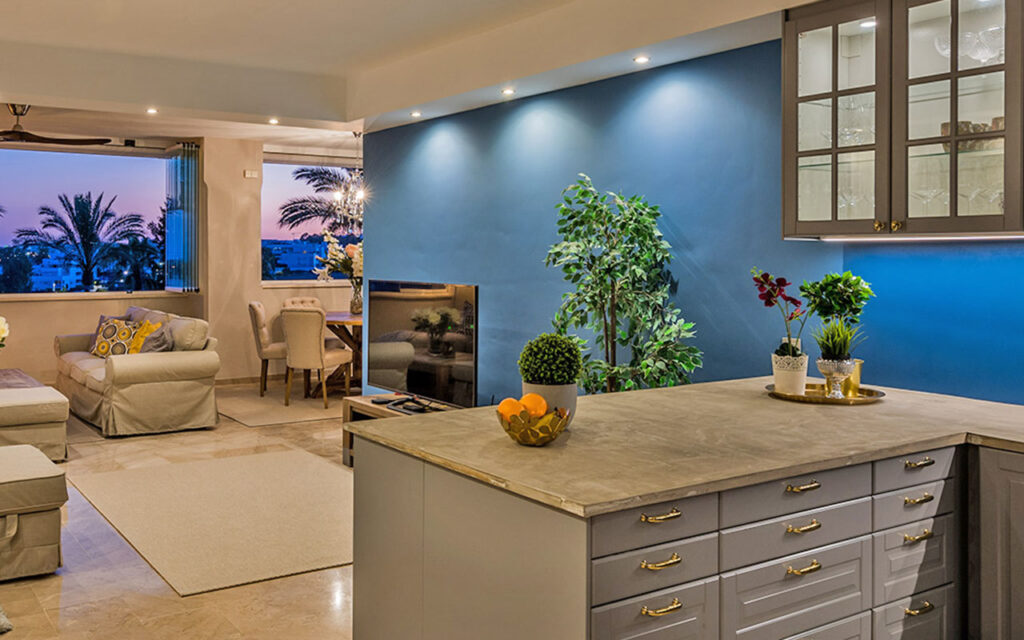 2. There is a connection with the outdoor space
Opening up your living spaces means that there is usually a clear flow and vision of your outdoor space, so you can see what´s happening out there. Not only is that practical, but also having views to your garden, patio or the sky creates a nice outlook and sense of spaciousness.
3. Creates more natural light
It follows that removing walls and opening up living spaces creates more natural light throughout the space. So you get light from all your windows simultaneously, rather than being blocked by walls between the living areas. Not only is natural light a pleasant element to experience, it is linked to improved energy, concentration, sleep and health – thereby improving overall quality of life. This benefit is really one that shouldn´t be overlooked!
4. Better flow and makes the rooms feel bigger
It goes without saying that opening your space makes your living areas feel more spacious. It´s not something that people just say- it really makes a substantial difference. The space will feel much bigger at any point in the room, since you have the rest of the space around you.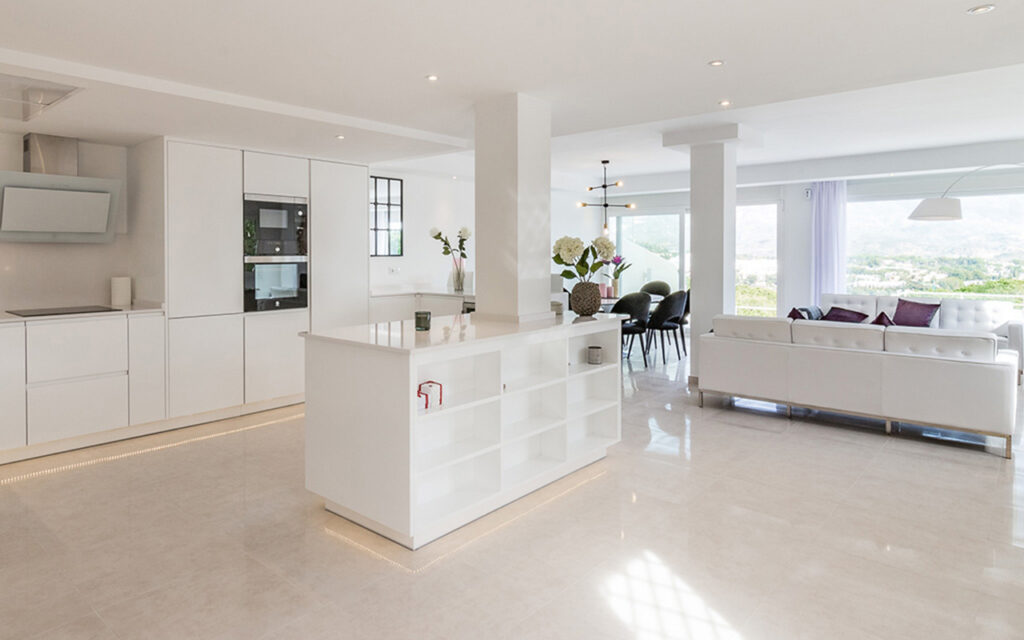 5. Provides a modern feel
As a result of this spaciousness and natural light, the space feels more fresh and modern. So you will feel that your home is more picturesque instantly and could even be more inspired to decorate it like in the magazines too.
6. The kitchen becomes a focal point
In open plan living rooms, the kitchen naturally becomes the popular space. Both visually, because it´s the space that is interesting to look at, but also socially because that is the natural space where people meet. So you can show off your favourite appliances and kitchenware. As we touched on above, this is particularly beneficial when entertaining, because people can gather around kitchen bars and chat in a natural relaxed setting. It is also lovely for families, providing a socialising space while homework or mealtime is prepared and enjoyed.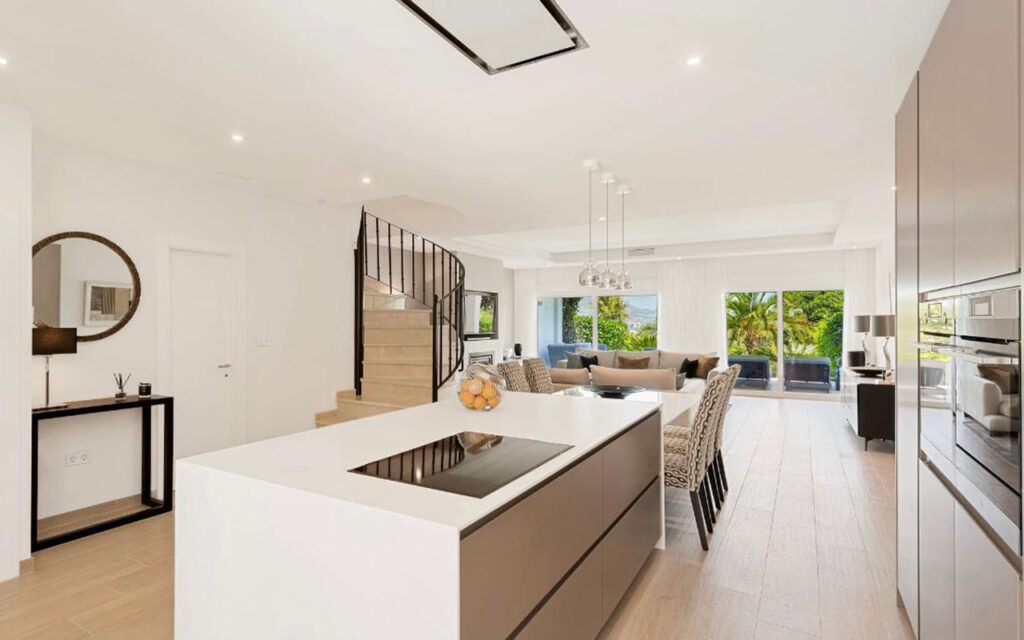 7. Improves real estate value
It´s no surprise that the combination of all the above reasons improves the overall value of your home. This is not just because open plan living spaces are desired by most people these days, but also because it makes a much better impression when viewing the space.
So, if you´re considering opening up your living space, or planning a new build- start looking around for inspiration. If you are here on in Marbella, Benahavís or Mijas on the Costa del Sol, our talented team of designers, builders and tradesman have over 20 years experience creating and reforming quality homes. We can even create 3d visualisations for you to properly imagine the space before commencing works.