The Costa del Sol, with its stunning beaches, vibrant lifestyle and Mediterranean charm, is a sought-after destination for those looking to invest in a dream home in Spain. As with any property purchase, buying a property in the Costa del Sol region requires careful consideration and planning to ensure a successful and rewarding purchase. This post provides essential tips to help you navigate the process of buying a home in the Costa del Sol and find the perfect property that meets your needs and lifestyle.
1. Define Your Objectives and Budget
Before embarking on your property search, clearly define your objectives and establish a realistic budget. Consider the type of property you desire—whether it's a beachfront apartment, a charming townhouse, or a luxurious villa.
To do this, think about how you plan to use it and the important elements required. Do you prefer spectacular views, or proximity to amenities? As the name suggests, there are many more amenities near the coast, so these two popular characteristics are not easy to find in the same property without paying a premium. Also consider whether you want to be in a suburban or built-up' area? Do you want modern or traditional style? Do you imagine having your own villa with private pool, or is a nice apartment with shared facilities enough? Are you happy to do a refurbishment, or would you like it to be ready to move in?
Determine your priorities, such as proximity to amenities, views, and access to golf courses, schools or centres. Understanding your budget and objectives will guide your search and help you focus on properties that align with your preferences.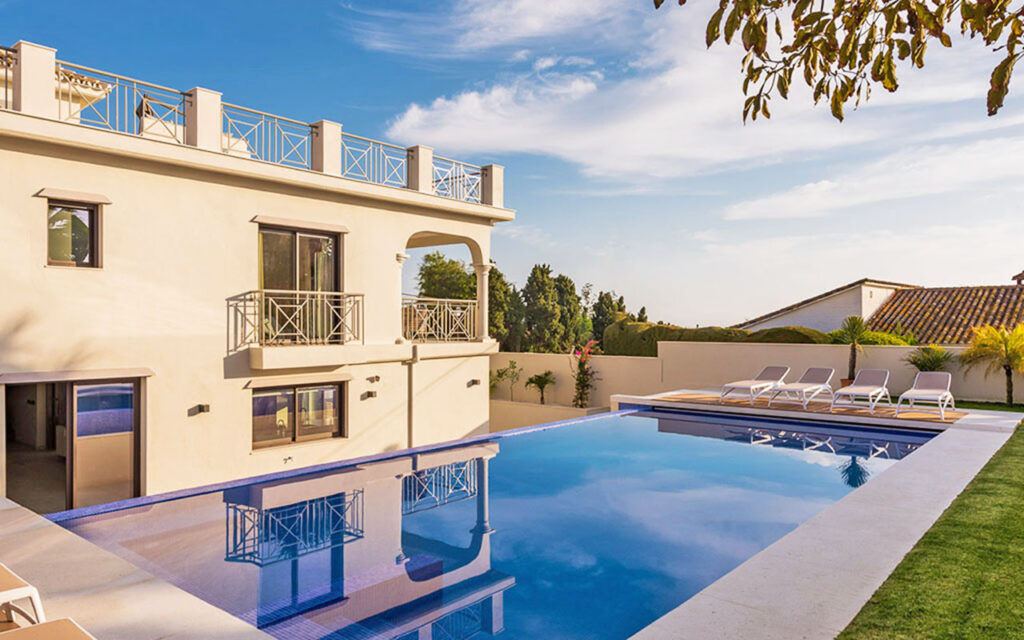 2. Financial Planning and Mortgage Options
If you require financing for your property purchase, it is wise to get started on this process early because it can take months and may help determine your budget. So, it is best to research mortgage options and engage with reputable financial institutions asap, particularly since the approval process can take months. When choosing which mortgage might best suit you, it is important to pay attention to the details like terms, interest rates associated costs. Work closely with your mortgage advisor to determine the best financial plan that suits your budget and objectives.
3. Research and Select a Reputable Real Estate Agent
Engaging the services of a reputable and experienced real estate agent is crucial when buying a home in the Costa del Sol since many properties can only be accessed through local agencies. All commission is a standard amount agreed by the owner and the listing agent, paid directly to the agents involved in the sale. As a buyer, this means you can solicit the help of an experienced agent at no cost.
Research local agents who specialize in the region and have a deep knowledge of the market. A good agent will guide you through the entire process, provide valuable insights, and help you find suitable properties that match your requirements. Their expertise will ensure a smooth and successful purchase. If you are looking for a reputable realty agency here in Marbella, the Promas team also offer bespoke real estate services through our sister company, Promas Estates.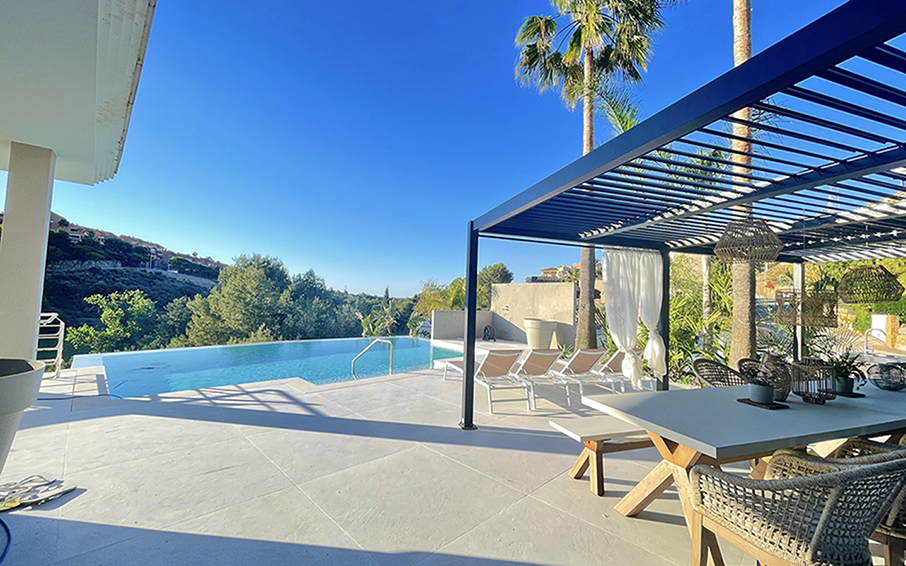 4. Location, Location, Location
Now that you have your budget and priorities well considered, you are in the perfect position to see what´s on the market and consider the location that best suits you.
The Costa del Sol offers a variety of locations, each with its unique charm and lifestyle so it is a good start to research different areas such as Marbella, Cabopino, La Cala de Mijas, Benahavís and Mijas, among others, to find the location that best suits your preferences. Within Marbella, you will find very popular spots such as Sierra Blanca, Guadalmina, Puerto Banus, Nueva Andalucía, and various golf urbanisations such as Las Brisas, Los Naranjos, Aloha, Santa Maria and Los Monteros, and then Bahia de Marbella and Elviria in the east. Benahavís also brags many sought after golfing areas such as La Zagaleta, La Quinta, Monte Mayor, Los Arqueros and La Heredia to name a few. Marbella and the coast in general offer countless stunning locations with lots to offer.
Consider factors such as walkability, proximity to the beach, amenities, golf courses, schools, and transportation links. Of course, it is very important to visit the areas personally to get a feel for the surroundings and assess if it aligns with your lifestyle. A good agent will also help you decide where might suit you, but you might also like to read our blog series on where to buy in the Costa del Sol to help navigate the different areas more objectively.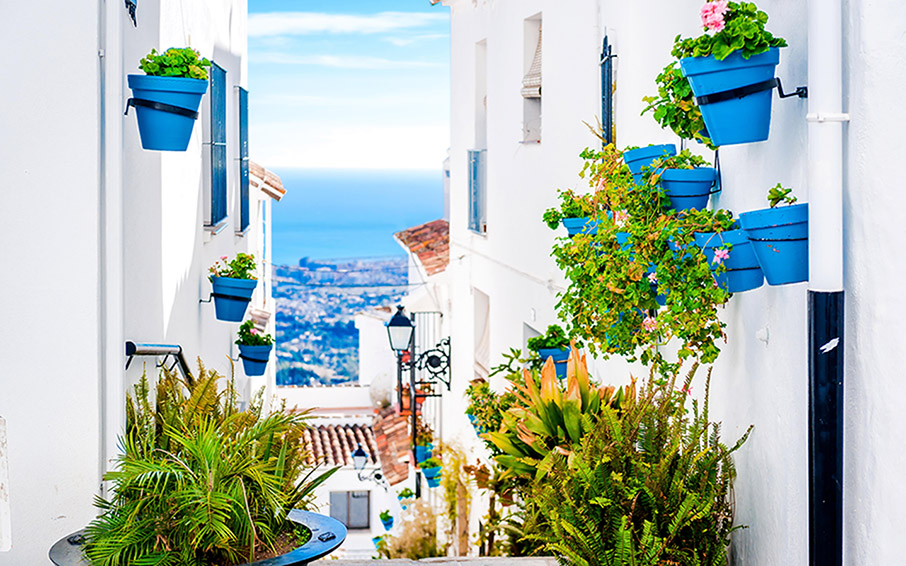 5. Consider Resale Value and Rental Potential
Even if you plan to use the property as a primary residence, considering the resale value and rental potential is essential. Research the local market trends and assess the demand for similar properties in the area. A property with good resale value and rental potential can provide a solid return on investment in the long term, offering flexibility and financial security.
This is especially important on the Costa del Sol that welcomes millions of tourists every year. Specifically, the Costa del Sol Tourist Board reported 12.4 million visitors in 2022, which represented a 10% increase from 2021. For this reason, short term holiday rental apartments are very popular and lucrative form of investment. To maximise annual income, many rentals only rent contractually throughout the school year and holiday rentals throughout the summer months This kind of rental is also attractive since it sidesteps complicated long term rental rights in Spain that can make removing long term renters difficult for some owners.
6. Secure Professional Property Survey and Valuation
To ensure you are making an informed decision, consider securing a professional property survey and valuation. If you are using financing, your bank will require you to use an approved valuation (tasación) company to do this – so always consult your bank to see which companies your specific bank works with.
A valuation will help you get a conservative assessment of the property's market value, helping to see whether you are paying a fair price. However, beware that these valuations are always cautious and will present a lower price than the real market value– a mechanism to protect assessors from liability and help banks can give loans more confidently. This step can also help identify any structural or maintenance issues that may require attention.
However, beware that the local property market moves fast and any really good deals will be sold very quickly- within a few days. So if you want to get a great deal, it is best to familiarise yourself with the market before you are ready to buy, and then devote a few days to come and view your favourites and be ready to move fast- making the valuation step close to impossible to fit in. Understanding real value, as well as navigating the market with a fine tooth comb and efficiently organising your viewings is where your agents will bring the most value.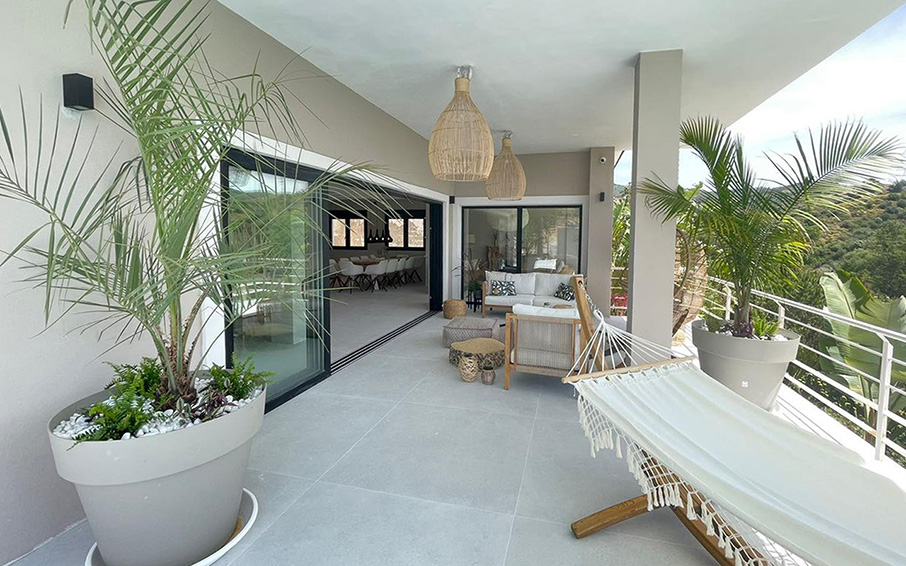 7. Signing of contracts, due diligence and payment
Once you decide on a property, you make an offer and negotiate an agreement with the owner through your agent – which will often be a little lower than the asking price. Once you come to an agreement, your agent will make and receive a formal offer in writing, and provide a reservation contract. This contract is very standard that states the price, and estimated final date of exchange at the notary office (la notaria in Spanish), whether it is furnished and any other conditions.
At this time, you also need to pay a deposit of 6,000 euros that will be held in either a real estate agent or lawyers neutral ´client account´. If buyer defaults this amount is forfeited so any conditions that need clarifying in order for you to purchase should be stated here. However, for highly competitive properties it can often be a race to get the reservation contract and deposit paid to secure the property making any such negotiation very difficult.
At this point, you should engage a reputable lawyer who specializes in Spanish property law to guide you through the legal aspects of the purchase. Although they are generally standard, it is a good idea to get your lawyer to read through the reservation contract before signing to make sure it protects your rights if one of your conditions is not fulfilled.
You can also discuss with you lawyer whether it is wise to conduct a comprehensive property inspection to identify any potential issues or maintenance needs. While main things should show up the in the valuation discussed above, you may also want to consult a builder or architect, who of course may charge a fee for their time. Being diligent during this process will give you peace of mind and protect your investment.
Once signed, the lawyers should conduct a due diligence, negotiate conditions in the purchase contract and ensure all the necessary permits and documentation are in order. Note that local property lawyers typically charge around 1% of the sale price. You will then be required to pay the remaining amount to make 10% of the purchase price within 14 days of signing the reservation contract.
Finally, once papers are all in order both yourself and the owner and respective lawyers should present at the notary on the date of exchange to sign the purchase contract and exchange keys. Alternatively, if you cannot make it, you can sign power of attorney for your lawyer to represent you at the notary office. If you are there, a member of the office will make sure you understand the conditions of the agreement before you sign.
Once this is done, it´s time to celebrate, set up and enjoy your new property in whatever way it was intended to be.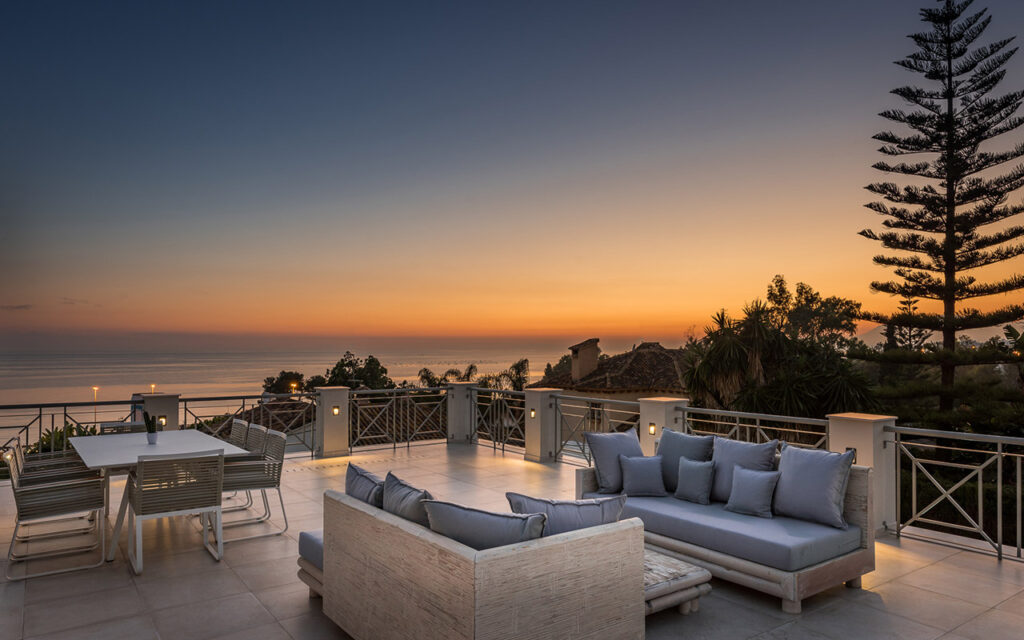 Buying a home in the Costa del Sol
By following these essential tips, you can navigate the process with confidence, ensuring a successful purchase that meets your objectives and lifestyle. This planning and guidance can help navigate the process with confidence, ensuring a successful purchase that meets your objectives and lifestyle.
A well finished home is the perfect place to enjoy the stunning surroundings and embrace the vibrant lifestyle of this remarkable region. If you have a property that needs refurbishment or a makeover, or are thinking of buying one that does, the team at Promas can help plan out and deliver the design and construction from start to finish.